Sleep deprivation can bring about a handful of negative effects to both your physical health and emotional wellbeing, and it's not as simple as merely feeling grumpy or having a weaker immune system. It also puts you at a higher risk of serious medical conditions such as obesity, heart disease and diabetes—everything that basically doesn't promise you as long of a life expectancy as people who does get enough sleep. According to UK's National Health Service, one in three people suffers from poor sleep with stress, computers and taking work home as the main reasons.
But let's be honest: It's not easy to do away with what our work requires us to do even after the 9-to-5 office hours. However, what we can do is practise mindfulness, take a few minutes a day to clear our heads and meditate, and improve the sleep quality of the five to six hours (or less) we do manage to get in a night. Here are four free apps you can download on your phone to ensure your mind is steered clear of the next day's workload and ready to sleep better.
1. To bed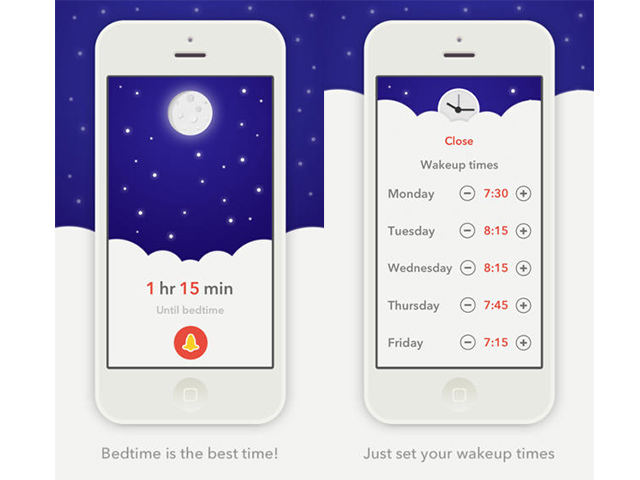 While it's true that eight hours of sleep a night is ideal, the amount does vary according to age groups. And if you need to wake up at a certain time, it's important to find out what's the best bedtime to get the best quality of sleep—and this nifty app does all that. Just don't use it as an alarm clock as the tones used are probably too gentle to wake up to.
2. Calm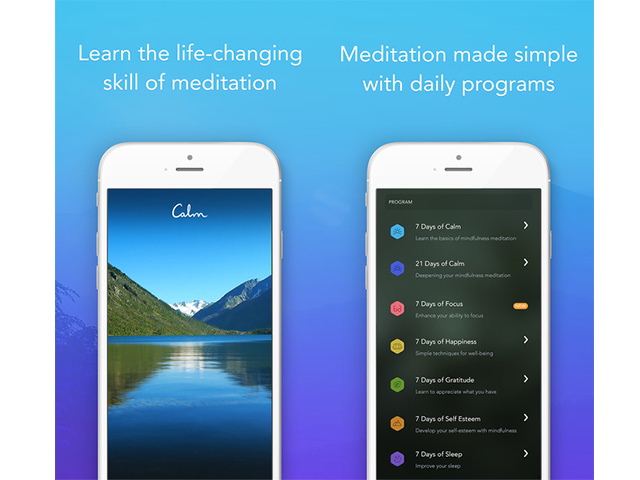 It's a simple mindfulness meditation app that offers a variety of 7-day programmes such as 'Calm', 'Focus', 'Happiness', 'Self Esteem' and of course, 'Sleep'. With nature scenes paired with soothing music, you'll be able to fall asleep faster and be easily relieved from stress and anxiety.
3. Sleep Better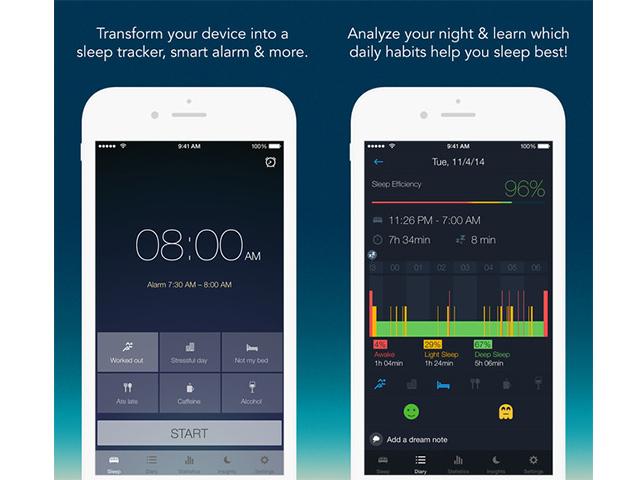 An all-in-one sleeping app, it not only helps you track your sleep and wake you with an alarm that can make you feel energetic and refreshed, but it also tracks your daily habits and other activities (like whether you exercised, had caffeine or alcohol, to name a few) which can affect your sleep quality. It also acts as a dream diary and eventually, it'll put together an analysis of your sleep patterns and what could be disturbing the quality of it.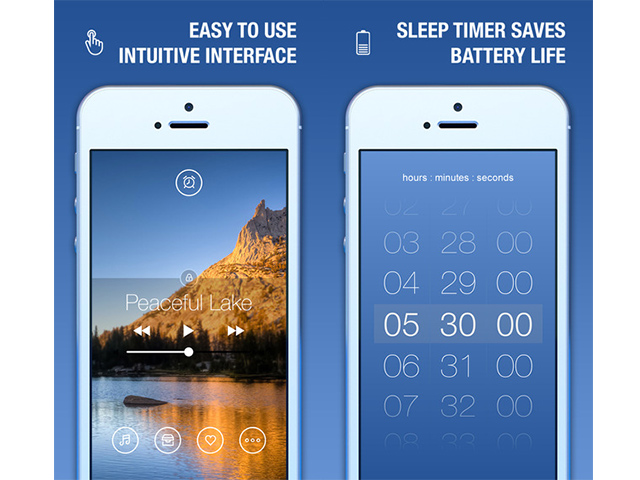 If sounds of calming waves or chirping birds are what you need to fall asleep faster and more easily, then this app does exactly that. Its major plus point is that it saves battery life as you can set a timer for it to turn off both the audio and display automatically.
Related stories:
3 sleeping apps: Choose one and sleep better
Keep calm with these meditation apps
New to L'Occitane Reine Blanche: Skin saviours that work overtime while you sleep
| | |
| --- | --- |
| SHARE THE STORY | |
| Explore More | |