If you're the type who prefers pulling off a red lip for CNY instead of donning head-to-toe red, our latest makeup tutorial is just the inspiration you need for next week.
Instead of going for a staidly red lip that's so yesteryear, up the ante this CNY with three different crimson-stained lip looks that will come incredibly handy throughout this period (such as complementing your polite smile as you answer inquisitive questions from your least favourite aunt).
LOOK 1: BRING ON THE 'ONG'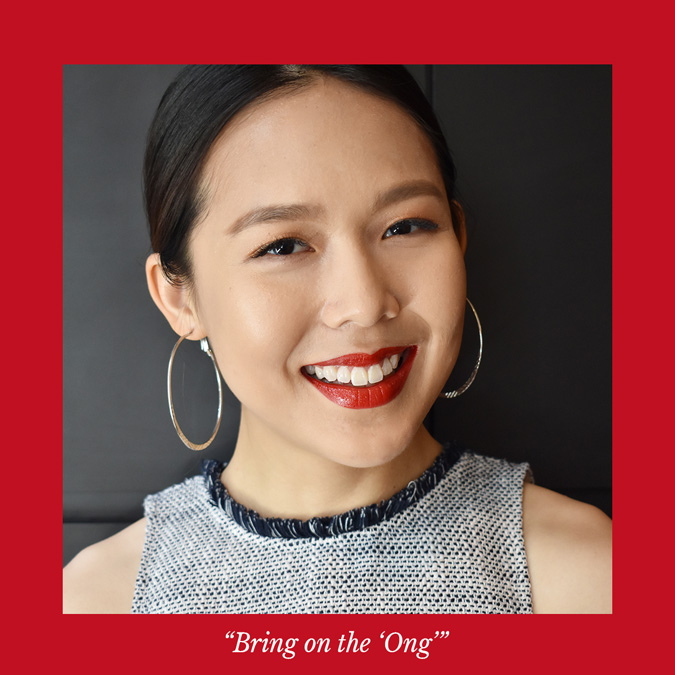 What better way to usher in all the prosperity you need this new year than with a dash of red and gold?
Reign in luck and fortune with a defined red lip and smattering of gold eyeshadow over the eyelids. According to makeup artist Shiyo Joo, this makeup look is also perfect for those who already have eyelash extensions on. "Refrain from blending the gold eyeshadow over the crease as your eyes might look puffier," he says. Prep your base, fill in your brows, and you're good to go!
Pro tip: Choose a gold eyeshadow with shimmer particles instead of metallic/glitter particles. The shimmer catches the light subtly without making the eye area look overly sparkly.
LOOK 2: OOPS, I HAD ONE TOO MANY (PINEAPPLE) TARTS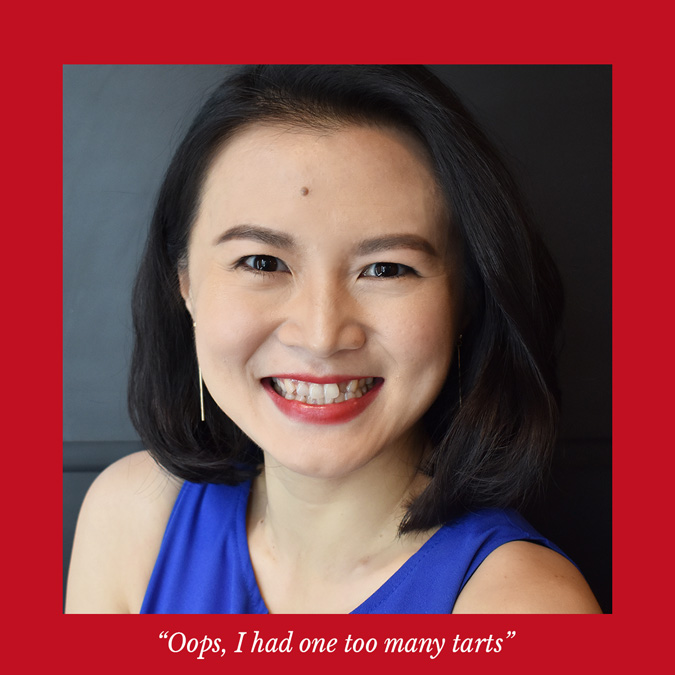 Those who love a fuss-free look that doesn't require more than five makeup products—we feel you. Plus, you only need no more than 10 minutes to achieve this understated look (seriously).
After filling in your brows and prepping the base, coat a generous layer of mascara on your upper and lower lashes, then smudge the edges of your red lip for a blotted effect. This is perfect for the "I may or may not have finished this jar of tarts" guilty look, in case anyone sees you lurking by the snack table.
Pro tip: Use an eyeshadow brush for handier application. Pack on colour on one side of the brush to apply on the lip, then use the other (clean) side of the brush to blot the colour out.
LOOK 3: ARE YOU RED-DY?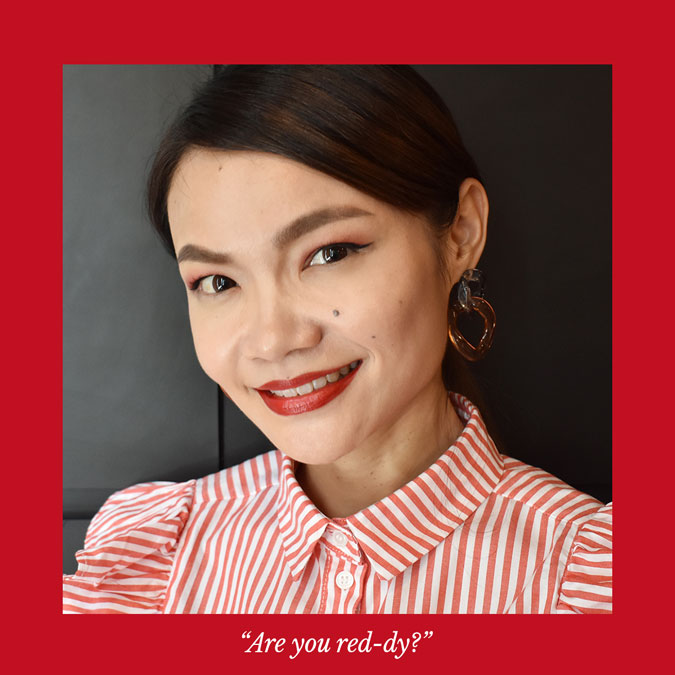 There are the makeup minimalists who prefer a subtle look, and then there are beauty enthusiasts who wouldn't bat an eyelid at this monochromatic makeup look. If you're nodding as you read this, you probably already know which category you fall under.
The beauty about this red-on-red look is that no one can fault you for not being part of the festivities (even if you're wearing black). This now-trending makeup do isn't as difficult as it looks—watch how it's done in the video above!
Pro tip: Draw a cat eye using a liquid eyeliner before applying eyeshadow. This serves as a guide to ensure that you don't extend the red eyeshadow to the outer corner of the eyes. The winged liner also gives your peepers a wide-eye effect.
Our favourite red beauty essentials used in this video:
{insert gallery tpl="slide-freesize.tpl" id="[Стандартная] CNY Red Lip" rid="6930″ order="a_tstamp"}
Credits:
Videography: Chong Yi Suen
Makeup: Shiyo Joo
Art direction and styling: Loh Wei Yeen
| | |
| --- | --- |
| SHARE THE STORY | |
| Explore More | |