Tracking periods and ovulation aren't just for family planning purposes—menstrual cycles could potentially warn you if there's something wrong elsewhere in your body. 
Periods are just periods until something happens, and it turned out that our menstrual cycles saw the signs all along. It's easy to assume that irregular periods, extreme abdominal cramps, or heavier blood flow are normal, caused by stress, or that "it will go away"—especially since they come and go either like clockwork or "fix" themselves eventually. 
Yes, they could be caused by lifestyle factors, but they could also be a warning sign of a health condition since a menstrual cycle involves more than just your uterus and ovaries. Your brain and hormones play a part too.
According to the American Journal of Obstetrics and Gynecology, research has shown that cycle deviations—irregular or prolonged periods—could indicate underlying conditions such as polycystic ovarian syndrome (PCOS), fibroids, thyroid disorders, malignancies, or infections. It's more common than one might think. The Apple Women's Health Study is proof.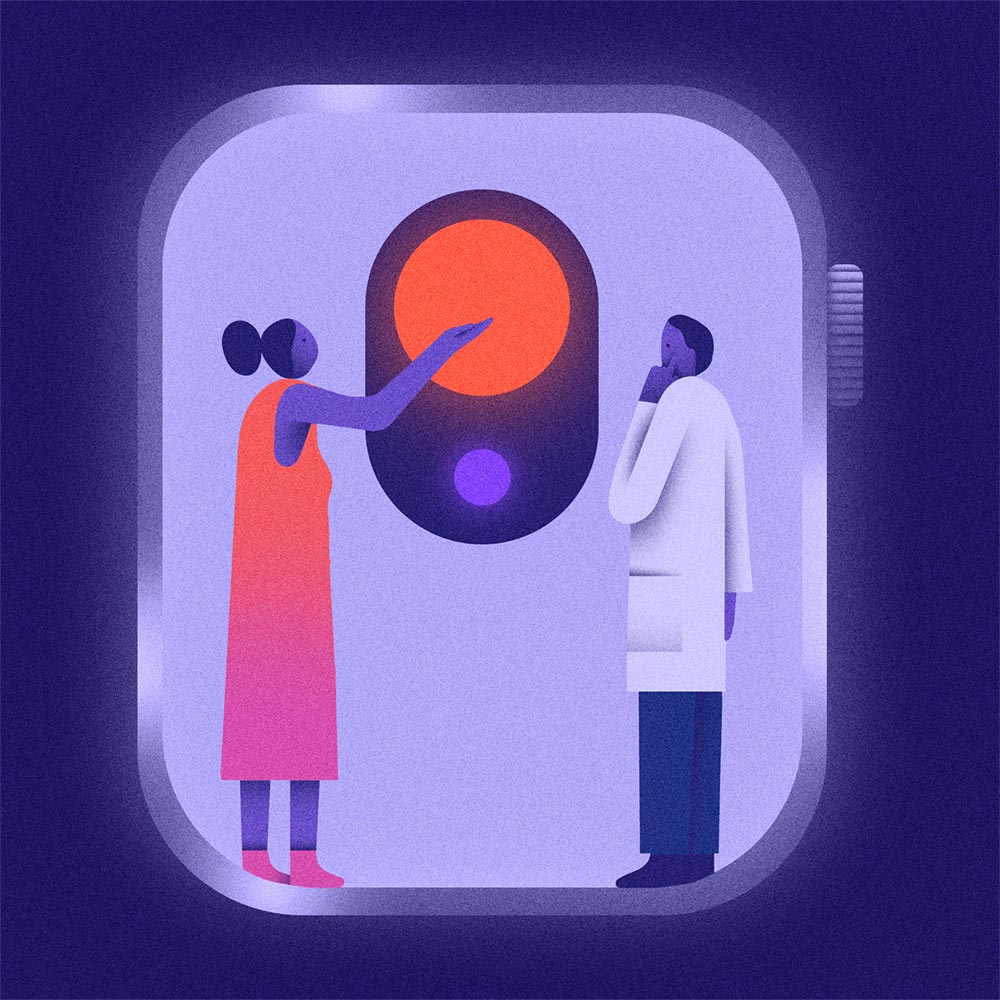 Done in partnership with the Harvard Chan School and the National Institute of Environmental Health Sciences (NIEHS), the Apple Women's Health Study is an ongoing and longitudinal research, with over 50,000 participants in the United States so far. The data collected would help advance the scientific understanding of the relationship between persistently abnormal periods, PCOS, endometrial hyperplasia, and cancer. The latest preliminary analysis found:
12% of participants

 reported a PCOS diagnosis

Those with PCOS have 

4 times the risk of endometrial hyperplasia (pre-cancer of the uterus)

 and more than 

2.5 times the risk of uterine cancer

5.7% of participants 

reported that it took five or more years to reach regular menstrual cycles after their first period.

These participants had more than 2 times the risk of endometrial hyperplasia

They also had more than 3.5 times the risk of uterine cancer, compared to those who achieved regular cycles in less than a year after their first period.
The Apple Women's Health Study had also previously determined 16.4 per cent of the study population experienced cycle deviations, with a higher prevalence of irregular periods in Asian participants. This same study also concluded which menstrual symptoms were common, such as acne, tiredness, bloating, and headaches. After analysing over 125,000 menstrual cycles, it was also found that participants had longer menstrual cycles after receiving a Covid-19 vaccine, but typically returned to prevaccination lengths soon after.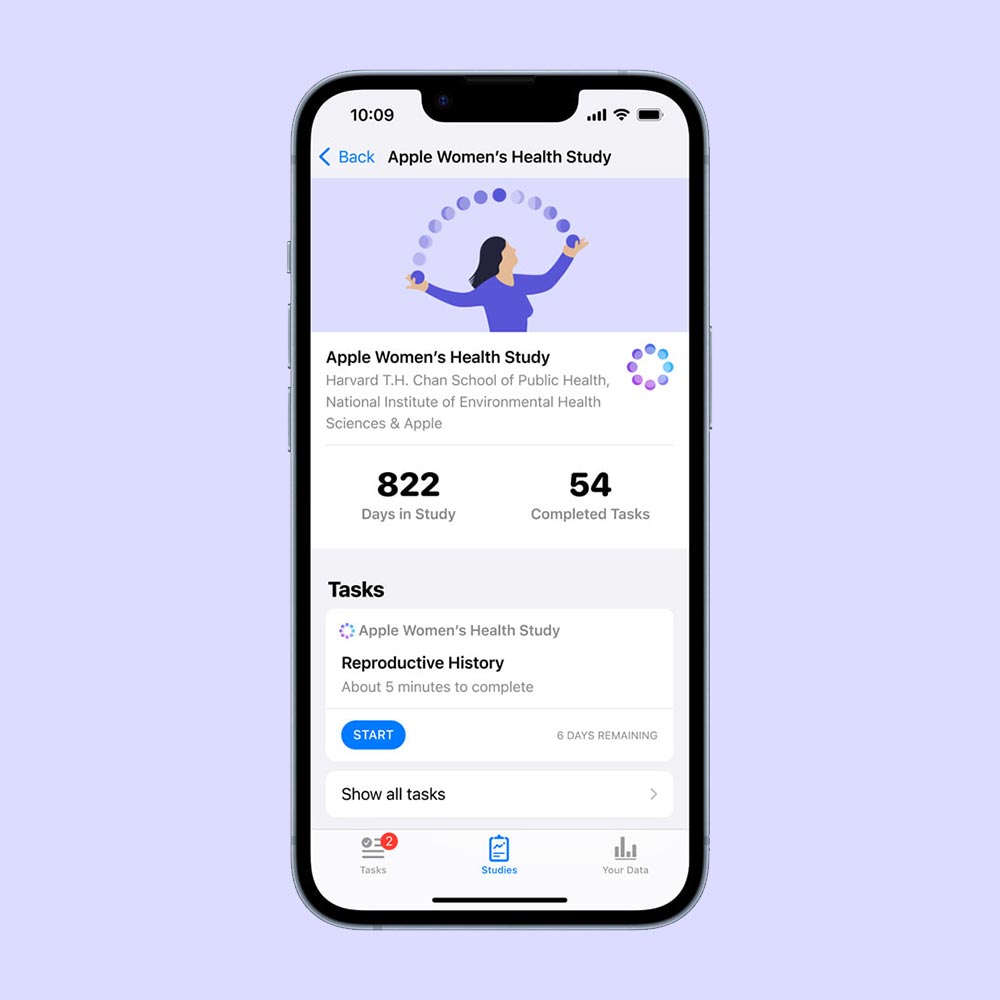 But how does one know what is common and what is a 'cycle deviation'? Here is where technology offers a helping hand in everyone's hectic lifestyles. Cycle-tracking apps are aplenty but the latest Apple Watch Series 8, along with watchOS 9, makes it even more convenient, offering all the data in the palm of your hand—the iPhone's Health app. That wealth of data is encrypted end-to-end and Apple has no access to it, but you can export any parts of the data into a PDF for your healthcare provider if the need arises. 
Women's health has been at the forefront of upgrades with each new Apple Watch in recent years. Cycle Tracking isn't new to the Apple Watch Series 8, but temperature-sensing capabilities are, offering an even more accurate report of your menstrual cycles. Call it an all-in-one package, but this data is power, so that if something goes wrong and you visit your doctor, you'll be able to recall any odd patterns or symptoms that might have occurred. Even better, with regular use of the Cycle Tracking app and wearing the Apple Watch Series 8 at night with Sleep mode, it can alert you of possible deviations such as a pattern of irregular, infrequent or prolonged periods—all of which could hint at an underlying health condition and thereby, a suggestion that it's time to visit your doctor. 
Apple Watch Series 8 review: How it affected me as a woman
Gone are the days when I thought an Apple Watch is just for active people. It has become a handy lifestyle companion too. Without thinking too much, I started tracking my menstrual cycles just so I could predict when my period would come next for travel planning purposes and to avoid bloody surprises. Eventually, it gave a good indication for family planning intentions but inputting when my cycle began or ended wasn't airtight-proof of predicting a fertile window. The new temperature-sensing capabilities made it more accurate. Here's how each feature works and why the Apple Watch Series 8 offered a one-stop shop for women's health tracking. 
CYCLE TRACKING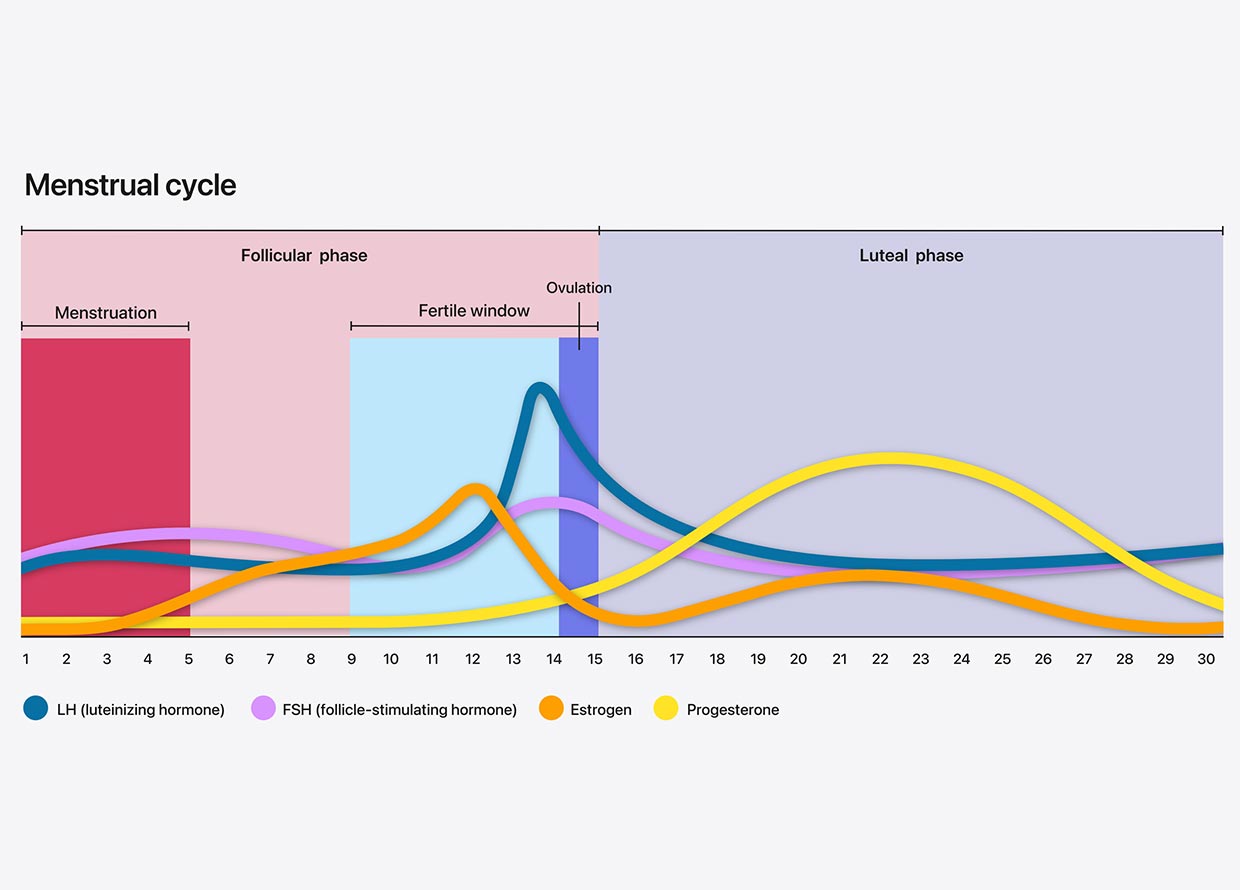 You can find the Cycle Tracking app on the Apple Watch and easily add it to one of your Watch Face complications too. It simply allows you to log your menstrual cycles as well as symptoms or ovulation test results. Then, you can open the Health app on your iPhone to view more information. By manually feeding it data, combined with the heart rate data* from the Apple Watch, it's able to even offer period and fertile window predictions. If you turn on notifications, it'll even alert you when your next period or fertile window is around the corner.
*FUN FACT
Your resting heart rate is at the lowest during the follicular phase—the time from when your uterus lining is prepped to accept a fertilised egg up till around your fertile window. Your resting heart rate then begins to increase around ovulation, which would mark the start of the luteal phase. Hence, heart rate data too plays a vital role in improving period and fertile window predictions.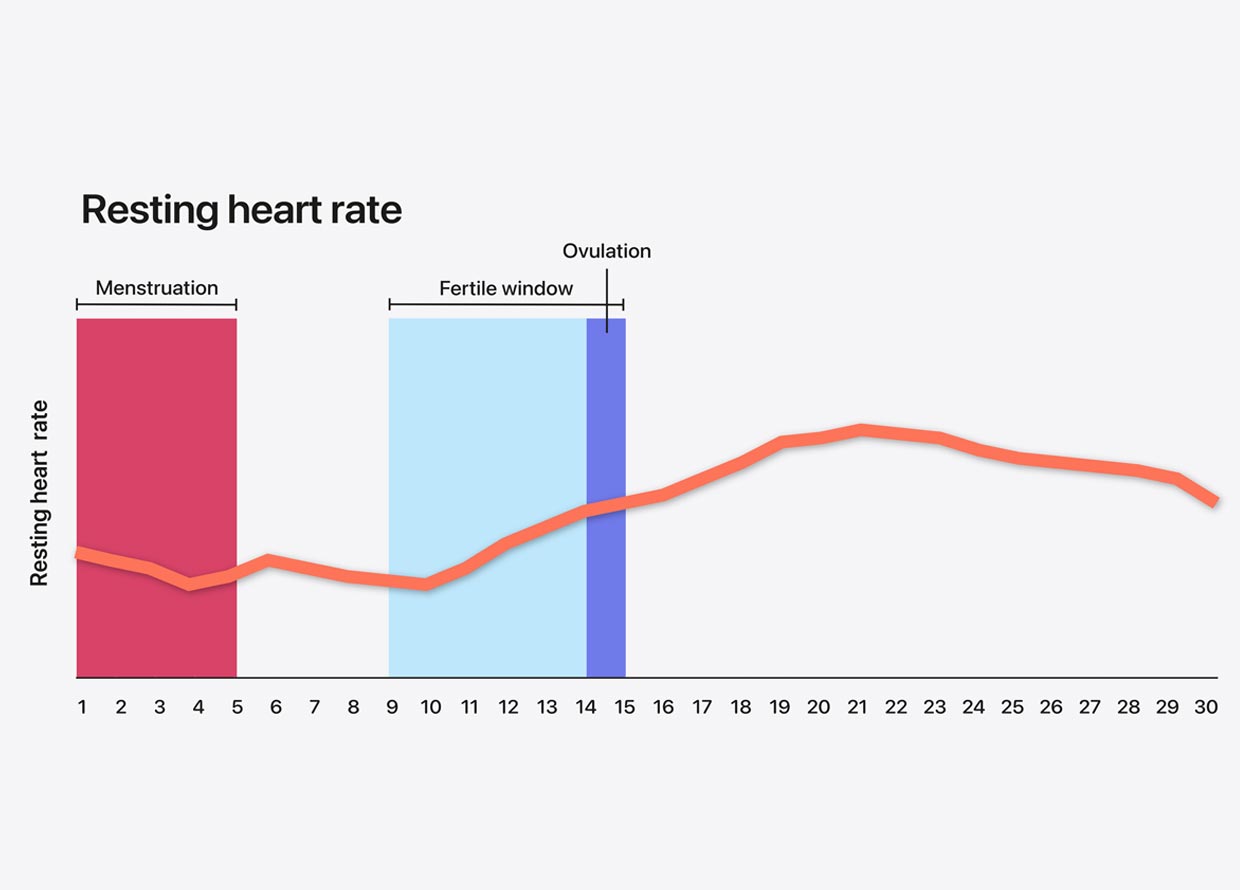 Typically, at least two straight months of logging your menstrual cycles and symptoms will allow the Apple Watch to predict even more accurately and over time, it can even show potential patterns of periods that are irregular, infrequent or prolonged—or persistent spotting—from the previous six months. On the Cycle Tracking tab in your Health app, you'll be able to find Highlights, predictions, a summary of your cycle length, and Cycle Deviations. While you're there, you can even read a couple of informative articles about fertility, ovulations, spotting, and more.
TIP: 
If you don't see the Cycle Tracking tab in your Summary of the Health app, just open Browse > Cycle Tracking, scroll to the bottom, and select 'Add to Favourites'. 
TEMPERATURE-SENSING CAPABILITIES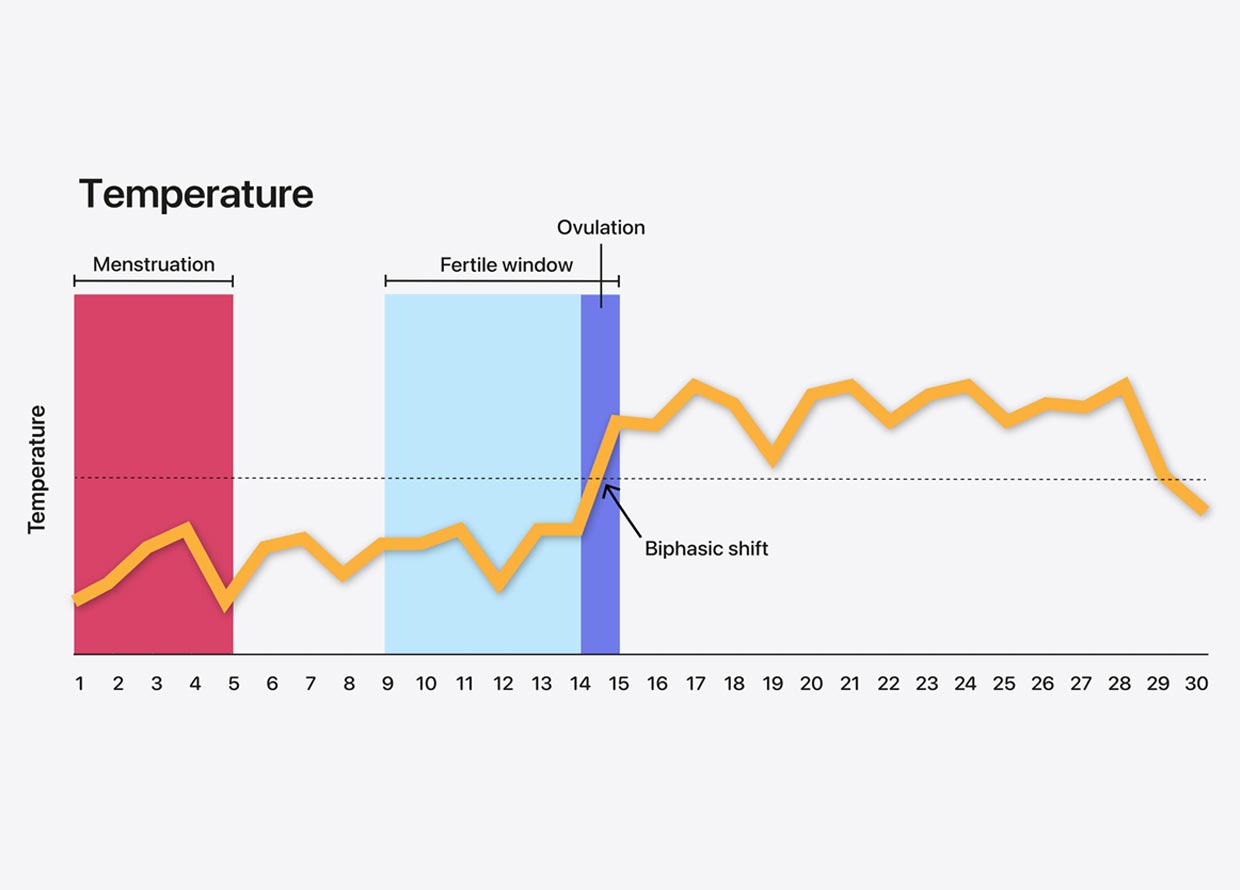 New to the Apple Watch Series 8, the temperature-sensing capabilities are Apple's closest offering to a basal body temperature reading, which would otherwise require a digital oral thermometer. A temperature reading is another crucial factor in menstrual cycles. When ovulation occurs, there's usually an increase in temperature called the biphasic shift, and your body temperature stays elevated until right before your next cycle starts. 
With the Apple Watch Series 8's new two-sensor design, it's able to give a wrist temperature reading when you're asleep. These abilities are given by the two-sensor design on the Apple Watch Series 8. One sensor is on the back of the watch, nearest to the skin, while the other is located just under the display at the top of the watch to reduce biased temperature measurements from the surrounding environments. If you haven't done so before, you can turn on sleep tracking on the Apple Watch by going into your Watch app, scrolling till you see Sleep, and turning on Track Sleep with Apple Watch. 
This should automatically link with your Sleep Focus, which you can also set the schedule for under Health > Summary > Sleep. Next, wear your Apple Watch to sleep and it will do the rest for you. It's quite consistent too as it samples your wrist temperature every five seconds during your sleep, measuring changes as small as 0.1 degrees Celcius. In case you're wondering why it's tied to sleep tracking, it is because nighttime readings of wrist temperatures are generally a better indicator of the overall body temperature.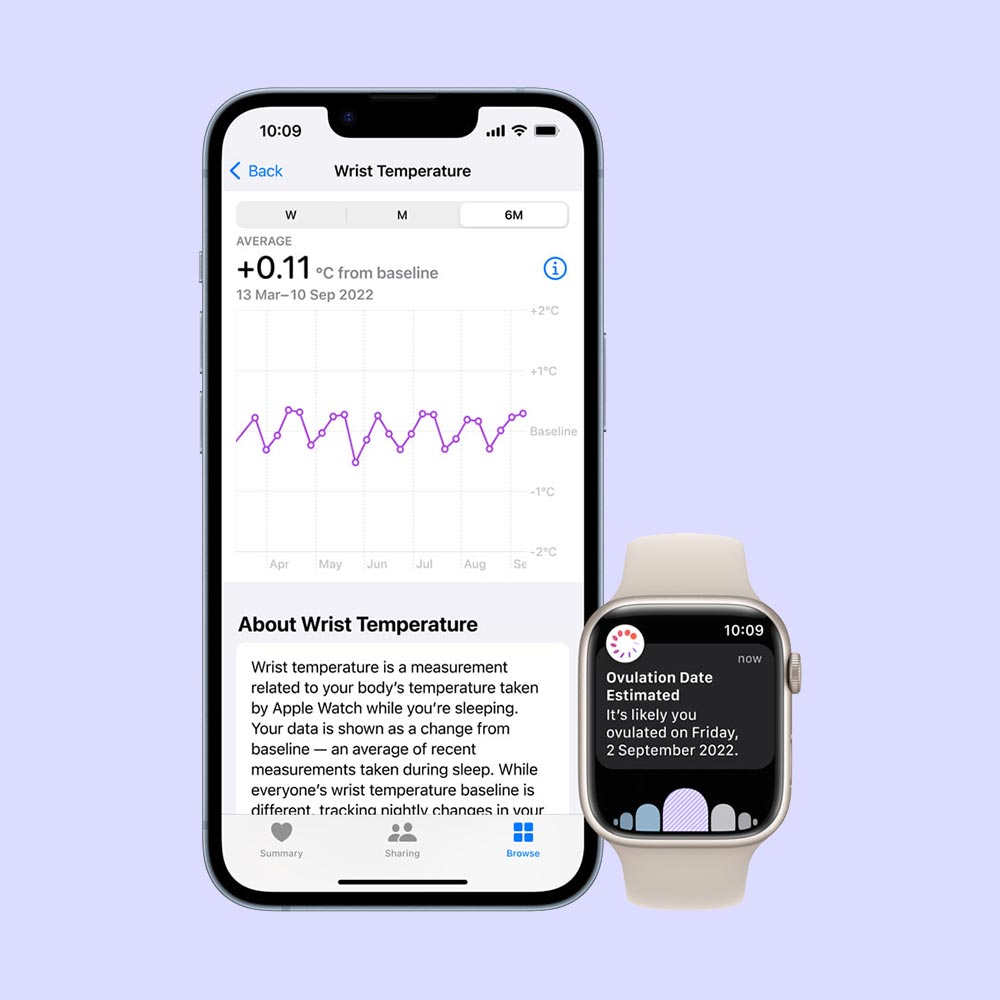 After taking your wrist temperatures for at least five nights, the Apple Watch will have a general idea of your baseline wrist temperature to compare with for future readings—whether it decreased or perhaps increased, which can be a good indicator that ovulation happened or improve retrospective ovulation estimates. Even if you're not engaged in family planning, this data could also improve period predictions. 
TIP: 
You can find your wrist temperature data under the Health app > Browse > Body Measurements > Wrist Temperature. As usual, to have it show up in your main Summary page, just hit 'Add to Favourites'.
SHARING IS CARING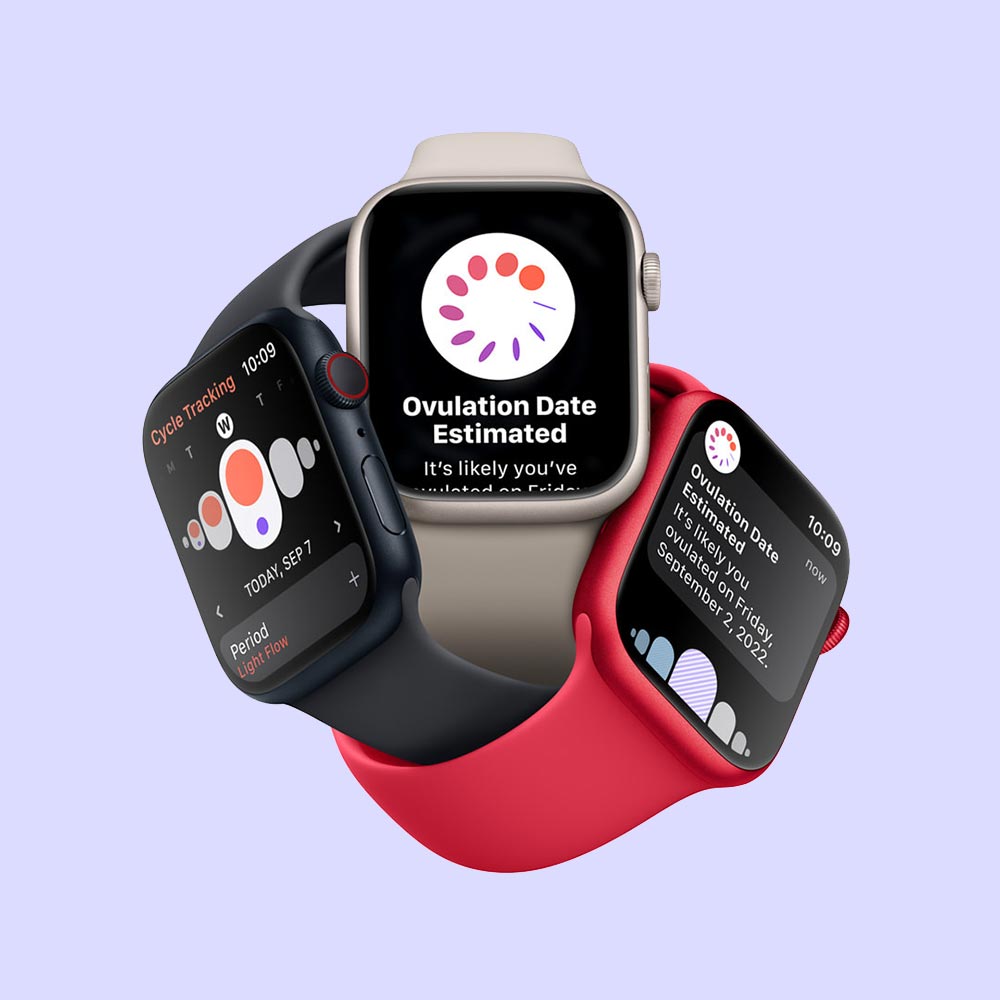 As mentioned, Apple promises ultimate privacy with your data, but you can choose to share it, if and when necessary. Any of the data collected by your Apple Watch can be exported into a PDF for your healthcare provider. Alternatively, you can share it with a loved one. Imagine getting an Apple Watch for an elder family member. You can check on his or her sleep schedule, ECG readings, heart rate or even mobility, which can warn if there's a fall risk in the near future. Of course, Fall Detection is another great feature, as is the latest Crash Detection, which can detect a severe car crash and thus, check in with the user if there's a need to dial emergency services. If unresponsive, the Apple Watch will do so automatically, while also sharing the location. 
Personally, I've been using the Sharing (available for set-up in the Health app too) function with my husband. Besides being able to see how "below average" my cardio fitness is, he would also receive notifications for upcoming period predictions or fertile window estimates. There are also other alerts you can set such as irregular rhythm or high heart rate notifications. 
FINAL WORDS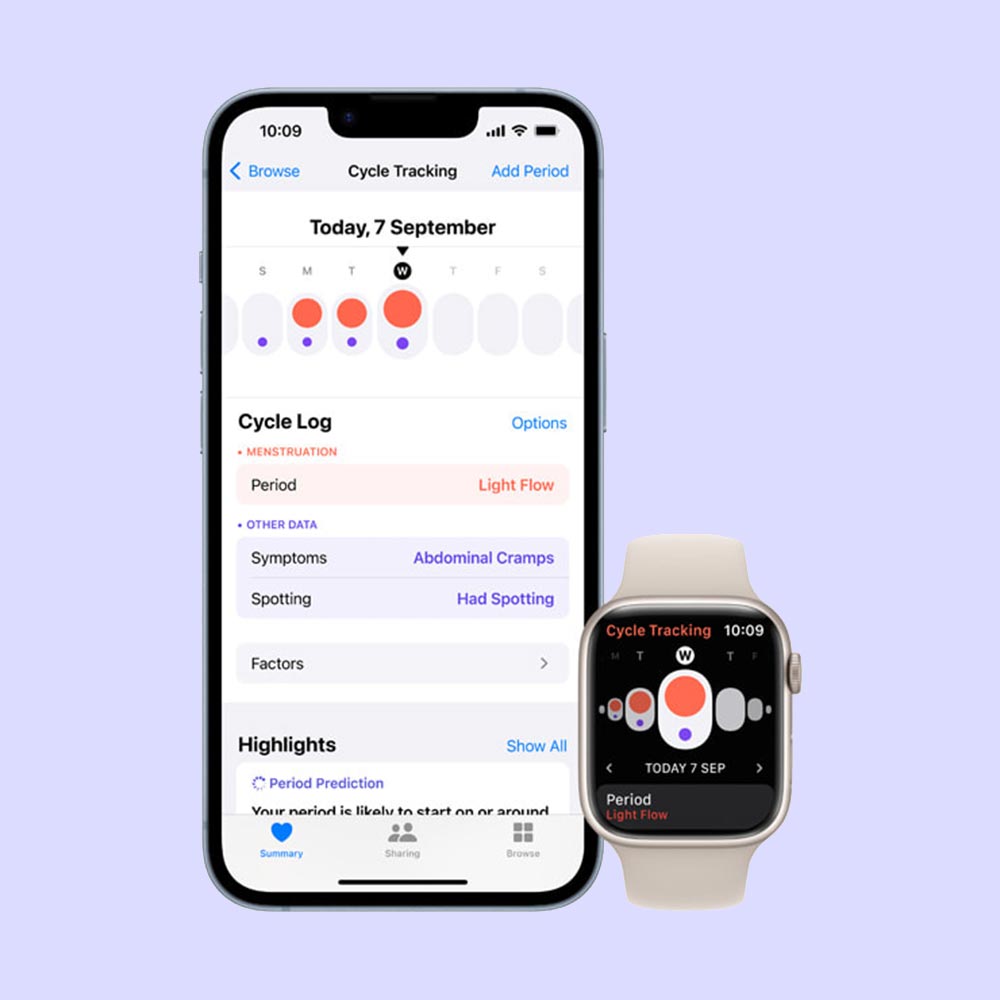 It honestly took a while for me to build the habit of wearing my Apple Watch Series 8 to sleep—it also meant changing my stainless steel Milanese loop strap for a silicone one so it's more comfortable. But once I started seeing the data and daily reports in the Health app, it was worth it. There was never a concern about battery life either since the Apple Watch Series 8 has a phenomenal all-day 18-hour battery life, complemented by a new Low Power Mode, which can extend the power up to 36 hours. I've particularly used this for long-haul flights so I don't land in the US with a dead Apple Watch or have to charge it onboard a flight. 
Active users will also enjoy the enhanced Workout app that offers new in-session views such as Segments, Splits, and Elevation. New workout types have also been added but even better, those who participate in Multisport workouts will appreciate the auto-detection feature that easily switches between workouts and records transition times without you needing to do anything. 
For a quick breather, the Mindfulness app on the Apple Watch Series 8 encourages me to take a minimum one-minute deep breathing exercise or reflect in the name of better mental health. And for quick checkouts, Apple Pay can be activated with just three clicks of the side button. Last but not least, I highly recommend opening the Health app on your iPhone. With all the sensors built into the Apple Watch, and available reading material in most sub-menus of the app, there is a treasure trove of information about you, the user. But mostly, these might come in handy at your next doctor's appointment, especially in the women's health department. 
The Apple Watch Series 8 comes in aluminium (Starlight, Midnight, Silver, and (Product)Red) and stainless steel cases (Silver, Graphite, Gold), and starts at RM1,899. For more information or to purchase online, visit Apple Malaysia's website.
| | |
| --- | --- |
| SHARE THE STORY | |
| Explore More | |