The Apple Watch does many things: telling the time (obviously), logging reminders, Shazam-ing for the title of a song, playing music and podcasts, to name a few. But apart from assisting users with most everyday tasks, it champions helping people lead a healthy lifestyle. At first, it was about closing your 'rings' (did you move/stand/exercise enough in a day?), tracking your steps and workouts, and checking your heart rate. But it has since evolved to offer more. Breathe—for your mind and anxiety's sake. Blood oxygen—to monitor (but not conclusively) your heart and respiratory health. Noise—to ensure your hearing's health.
Two of the key highlights of its health-related features include the ECG (electrocardiogram) app and irregular rhythm notification, which help detect heart abnormalities. Two of which was not available in Malaysia for the longest time—until now. Both have received approval from the Medical Device Authority (MDA) in Malaysia as Class B software medical devices.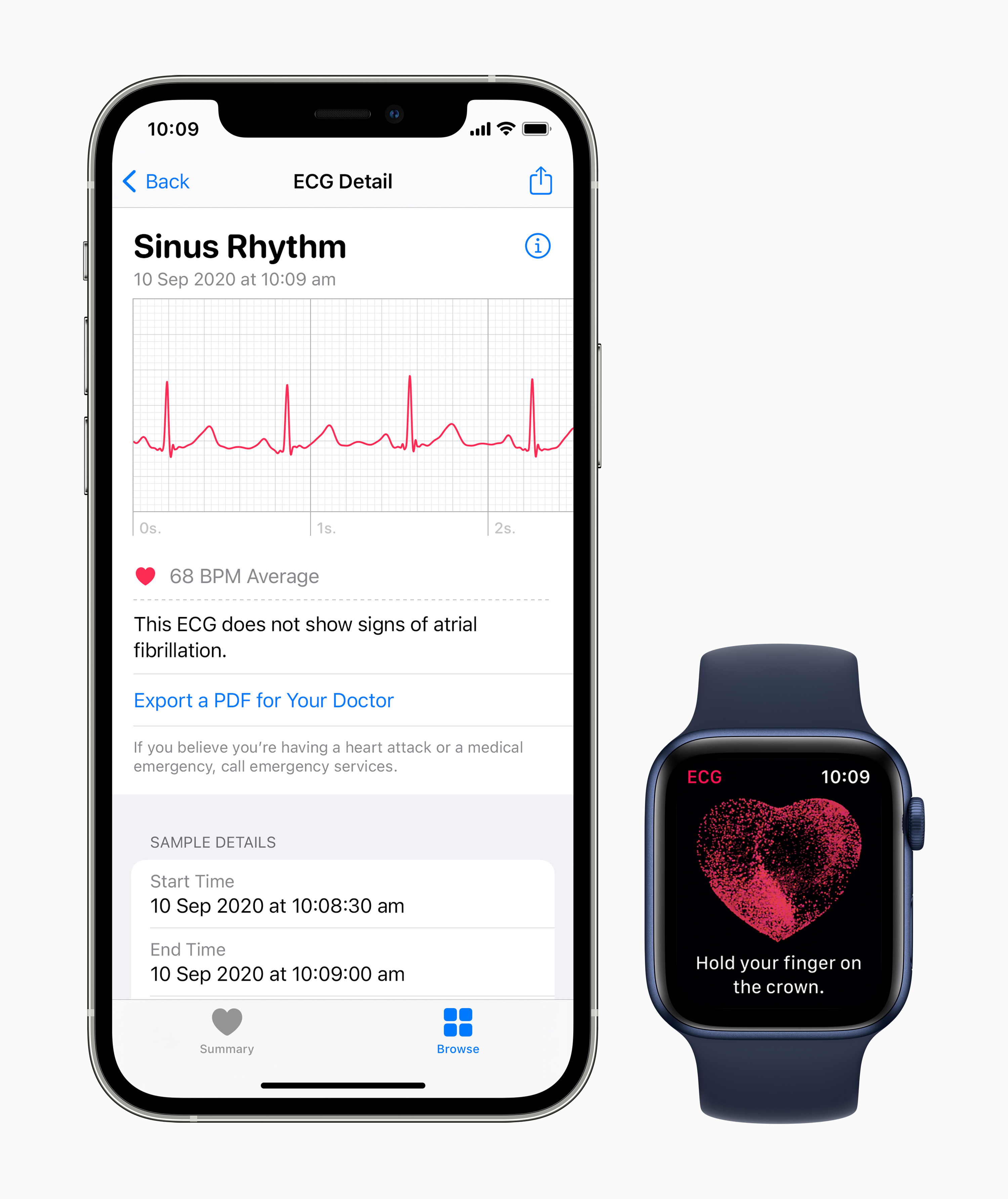 That being said, Apple does add the following disclaimer: "The app does not detect heart attack, blood clots, stroke, or other heart-related conditions including high blood pressure, congestive heart failure, high cholesterol, or other forms of arrhythmia."
So what is the point of the ECG app and irregular rhythm notification? One, you can take an electrocardiogram from your wrist, have that data sent to the Health app on your iPhone and get the results exported into a PDF for your doctor's review. Two, it primarily helps people to potentially detect signs of atrial fibrillation (AFib or AF), the most common form of irregular heart rhythm. If left untreated, AFib could lead to stroke, the second most common cause of death worldwide.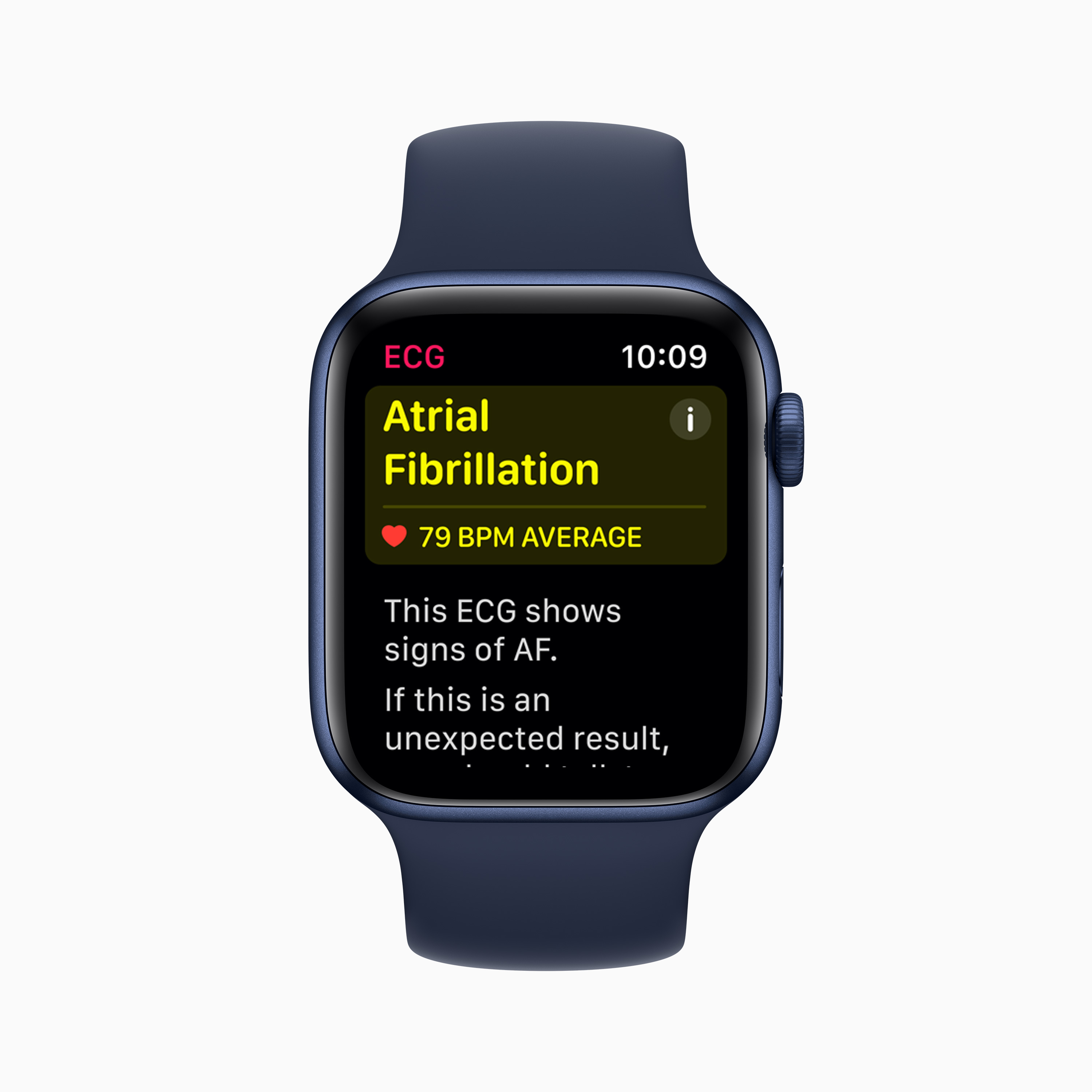 Dr. Mohamed Ezani Taib, a cardiothoracic surgeon at the National Heart Institute Kuala Lumpur, says, "The ECG app on Apple Watch will certainly bring a new dimension to patient care as a very accessible initial indicator of heart health."
"AFib cases account for approximately one-third of our 200,000 cases annually here at the National Heart Institute, of which 40 per cent are undiagnosed. Therefore, having an early warning system will be of immense benefit that will enable healthcare providers to better diagnose and treat heart rhythm issues earlier and potentially reduce the risk of complications, such as stroke, in the longer term."
Read on to find out all the health-related tips you might not have known before.
1. Take an ECG recording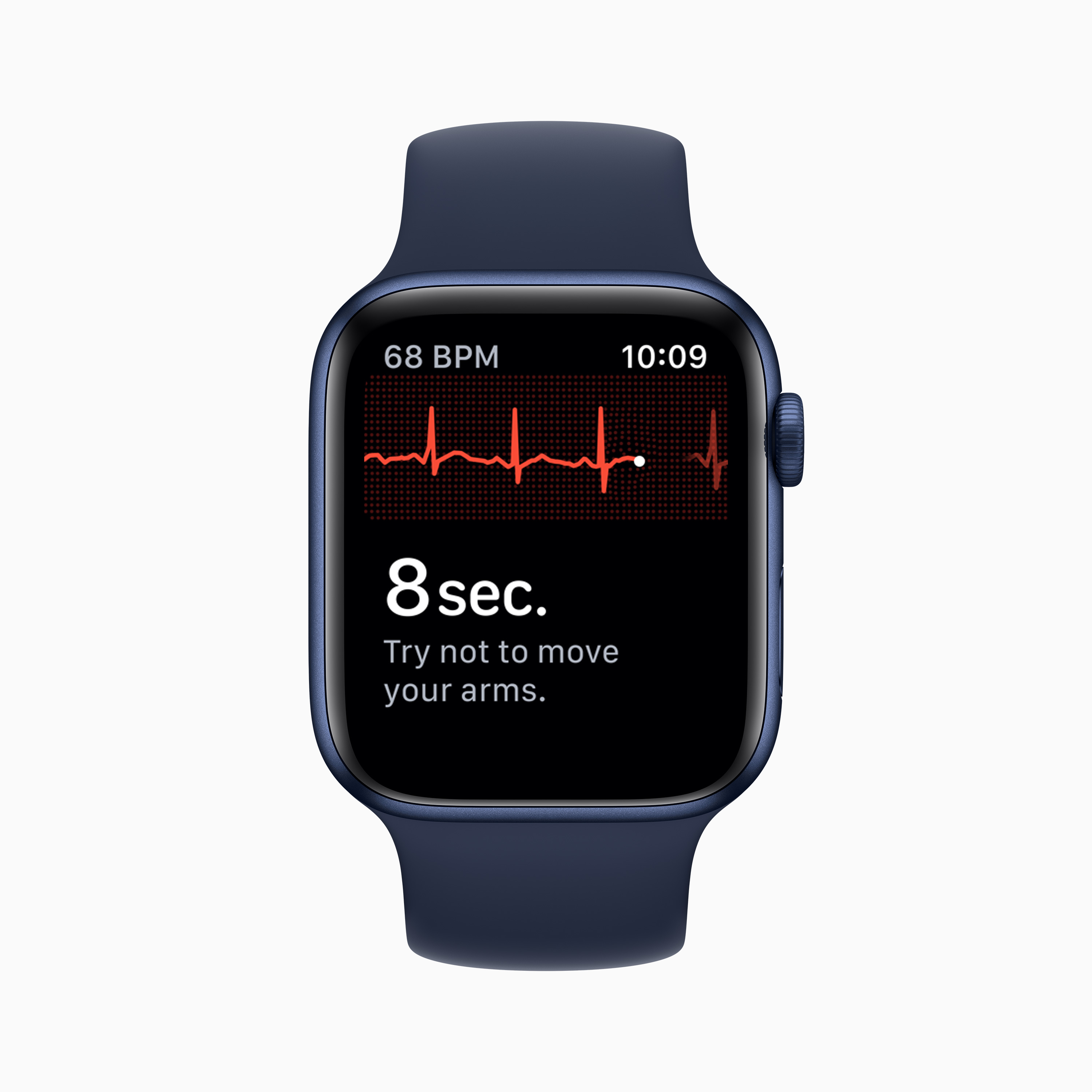 First, you'll need to have already updated your iPhone and Apple Watch to iOS 14.6 and watchOS 7.5, respectively. Set it up in the Health app on your iPhone, where you'll also be able to learn more about the different heart patterns it can detect as well as the use of ECG. Once you're all set up, you can take an ECG recording at any time simply by launching the app on the Apple Watch and then hold a finger on the Digital Crown (best done when your arm is resting on your lap or table) for 30 seconds.
Your heart rhythm will then be classified as: AFib, AFib with high heart rate, sinus rhythm, low or high heart rate, inconclusive, or poor recording. However, do take note that this isn't an official diagnosis, and if unsure or unwell, it's best to speak to a doctor. In addition, it's not recommended to take multiple ECG readings in a row.
Available on: Apple Watch Series 4, 5 and 6
2. Enable the irregular rhythm notification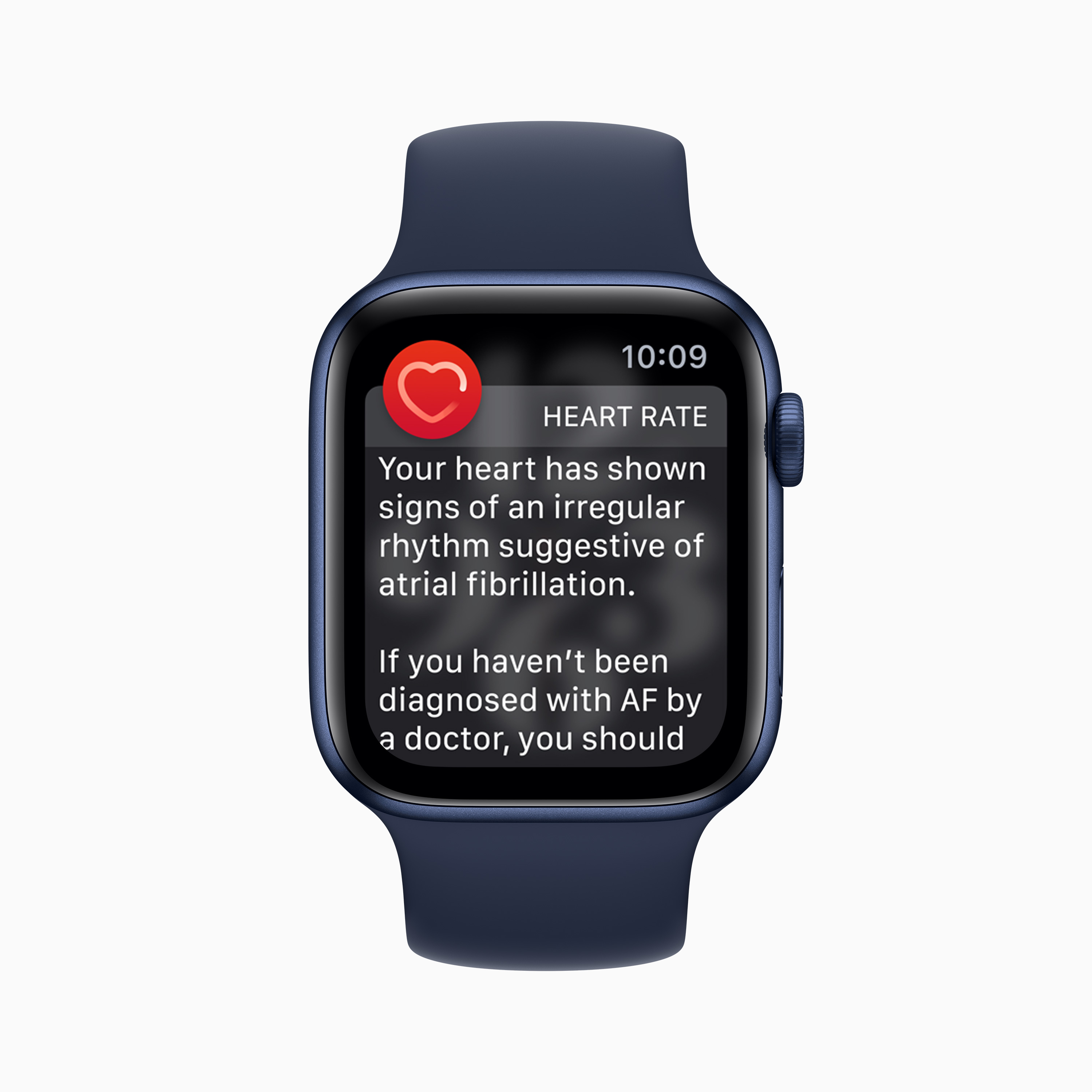 Turn it on via the Health app on your iPhone. Just go to the Summary tab on the menu at the bottom of your screen, scroll down (past your Favourites) until you reach the 'Get More From Health' section. This feature will check your heart rhythm in the background for signs of AFib from time to time. If an irregular rhythm is detected on five rhythm checks over a minimum of 65 minutes, you'll receive a notification.
Also only available with iOS 14.6 and watchOS 7.5.
Available on: Apple Watch Series 3 and later
3. How to unlock your iPhone with Face ID while wearing a mask
Due to the pandemic, wearing masks are a must, but that takes away the convenience of using Face ID to unlock your phones while you're out. ICYMI: iOS 14.5 fixed this. On your iPhone, go to Settings > Face ID & Passcode > Unlock with Apple Watch.
Next time, as long as your Apple Watch is on your wrist and the iPhone is nearby, a simple glance will easily unlock it.
Available on: iPhone X and later; Apple Watch Series 3 and later
*Or you can try this hack from TikTok
OMG! Did you know?? #lifestyle #iphonehack #iphonetricks #mask
4. Turn on the Automatic Handwashing Detection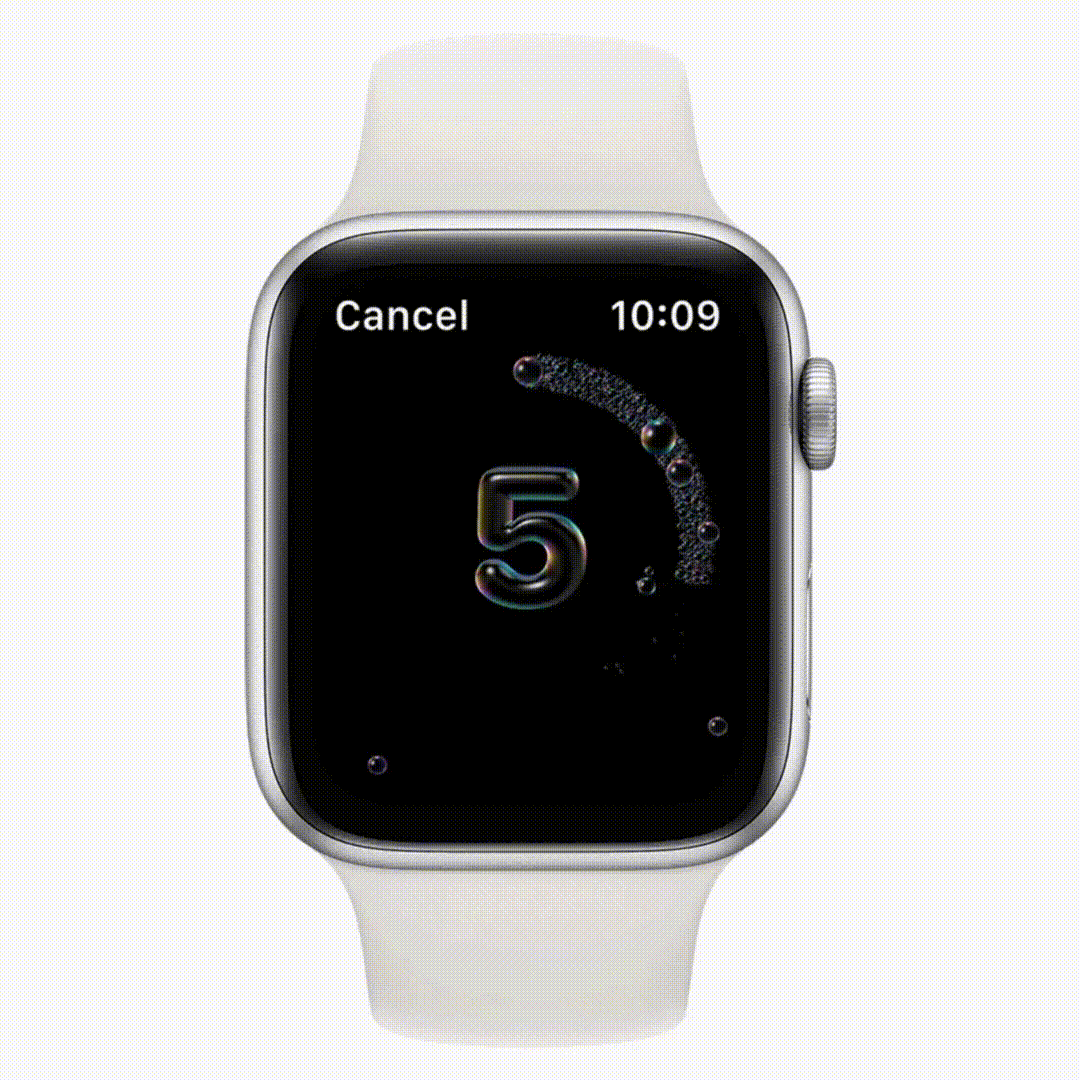 No need to sing 'Happy Birthday' for 20 seconds to ensure you're correctly washing your hands. The Apple Watch will set the timer for you. Using its motion sensors and microphone, it'll be able to automatically detect when you're washing your hands and start the 20-second timer. If you finish earlier than 20 seconds, it will prompt you to keep washing. This data will be saved in the Health app.
To activate it, go to the Watch app on your iPhone and look for Handwashing, and turn on 'Allow Notifications' and Handwashing Timer.
Available on: watch OS7 onwards
| | |
| --- | --- |
| SHARE THE STORY | |
| Explore More | |