Confession: My new resolution for 2020 is to lose 6kg before the year ends. On a recent trip to the doctor's for a pap smear, it turned out that I'm borderline overweight in terms of my BMI. Bearing in mind that BMI is not an accurate indicator of one's overall health (it can't distinguish between fat and muscle) as studies have shown—which is a story for another day—I plan to lose some weight all the same. Doctor's advice! Well, she gave me a smaller goal but I'm doubling it out of some weird ambition since it's been an unproductive year, physically. What else can I achieve while staying home most of the time due to a pandemic, right?
My last #MCODiaries entry mentioned a workout routine using the adidas training app, and on alternate days. That didn't last long. Once it was back to the office, I lost motivation and the usual excuse of "no time" made an easy comeback. Perhaps it was stress, sitting down all-day when WFH, or my interest in cooking (and eating). I've been candid about my body image issues but the mind was weak. Exercising along to an app or an IG live class once or twice a week wasn't working out for me. So when the CMCO 2.0 was announced, I took it as my second chance. Not just to lose weight, but to be healthier in general. 
I decided to change my approach. I did my research. I became more attentive to my lifestyle. It's been two weeks and while I've pretty much only lost a kilogram, my body already feels stronger and better. Here's what worked/has been working for me:
Tracking my overall wellness with the new Apple Watch Series 6
I've been pretty happy with the Apple Watch Series 5, especially with the introduction of a cellular version in Malaysia (finally!). I could go for a jog or zip out for a quick coffee run without needing to actually carry my iPhone and still stay connected. The Apple Watch Series 6, though seemingly not too different from its predecessor, does have a few upgrades worth mentioning. A blood oxygen sensor, for example, helps determine the percentage of oxygen being carried from your lungs to the rest of your body via your red blood cells. On average, a healthy level is between 95-100 per cent, which is the result I get every time I check. But the sensor does take periodic background measurements so you can track trends over time, even in your sleep.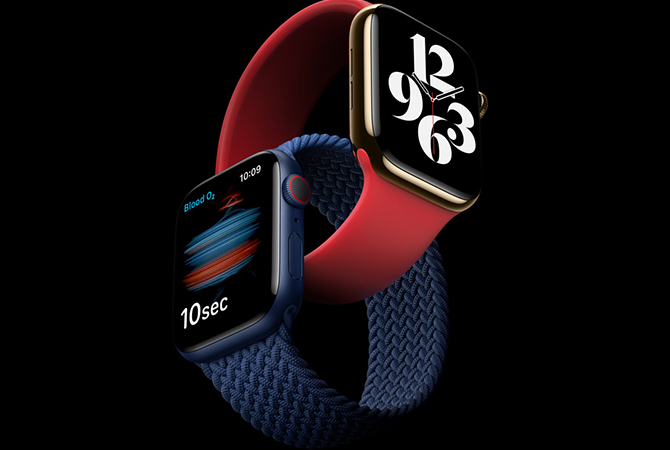 On that note, I have worn my Apple Watch Series 6 to sleep and can attest to its astounding "all-day battery life" of 18 hours. It's pretty much the same as the Series 5 except that the newer model has faster charging capabilities and better battery life when tracking certain workouts. I can wake up with the Watch, then prop it to charge while I have breakfast, jump into the shower and do my morning rituals and in one and a half hours, it'll be fully charged for the rest of my day. Other upgrades include a new S6 processor, which means faster app launches and smoother transitions, a brighter Always-On display and new colour options in beautiful matte blue and Product (Red) for the aluminium variant.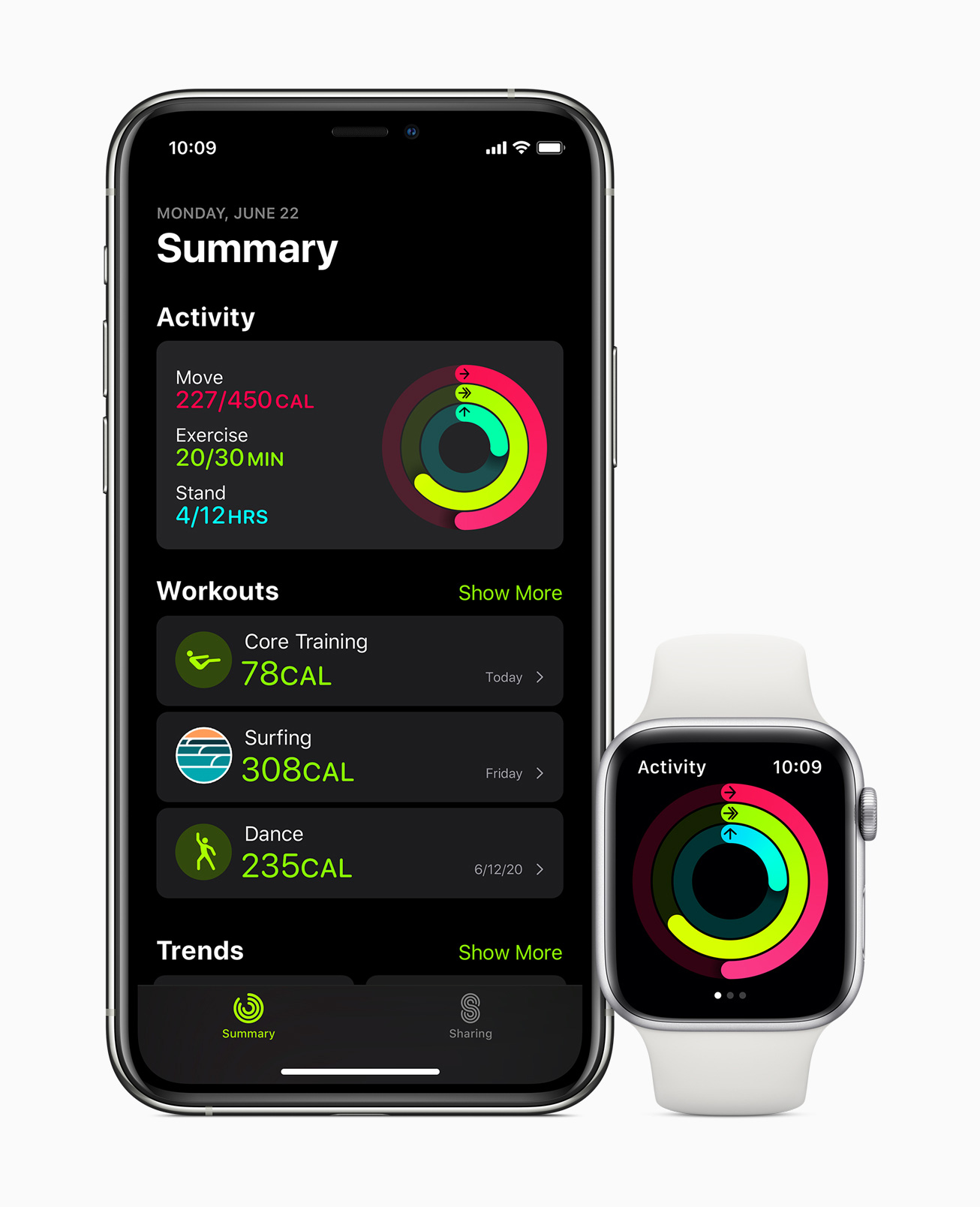 With watchOS 7 comes a Handwashing feature to ensure you stick to the WHO-recommended 20-second wash. No need to sing or hum anymore! I've also curated my Apple Watch complication to include my fitness needs: Activity (so I can keep track of how my rings are going in a day and close them all!), Workout (a quick tap to start tracking in an instant) and Lifesum (a food tracking app that's available on the smartwatch too). Handy!
Working out with Nintendo's Ring Fit Adventure
If you're easily bored or lose motivation with virtual classes or training apps, I highly recommend this. For the past two weeks, I've at least averaged out to four workouts sessions a week. Even better, I dare say I'm almost addicted! For the unfamiliar, Ring Fit Adventure is a role-playing game where you play a hero/heroine on a mission to help a "Ring-Con" (the sole 'equipment') character to regain its powers from a villain with a body that could rival The Rock's.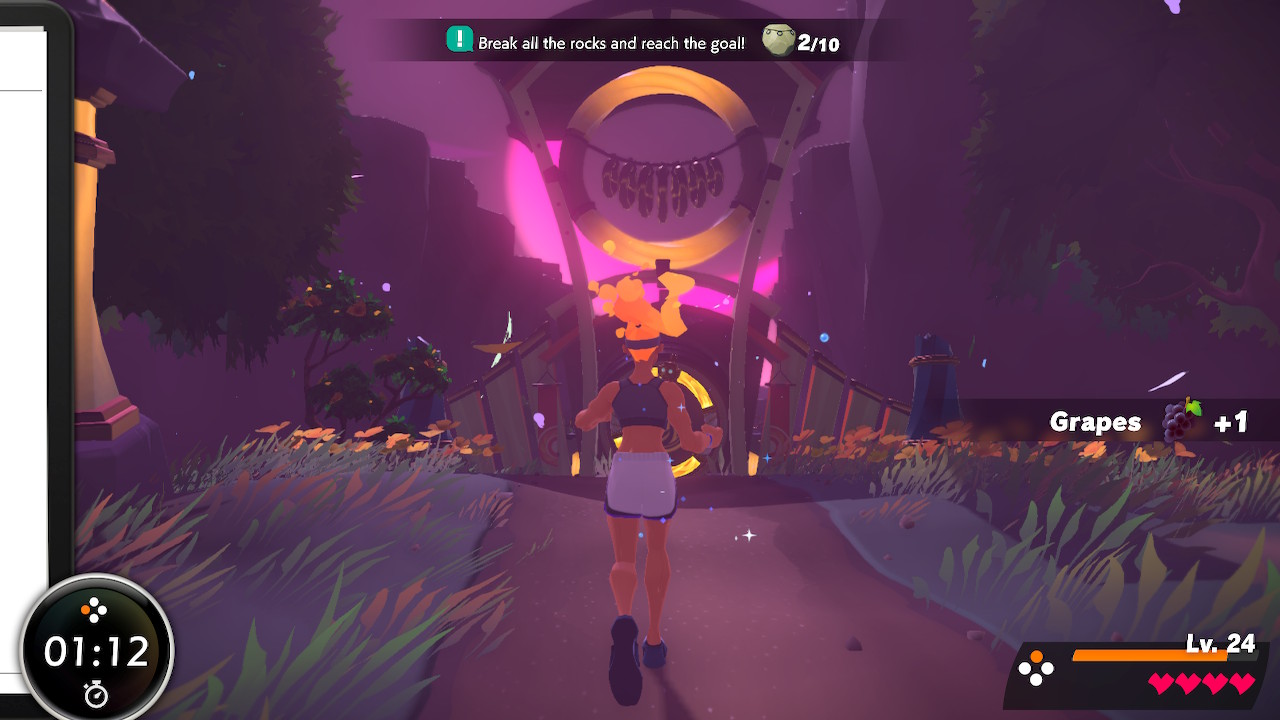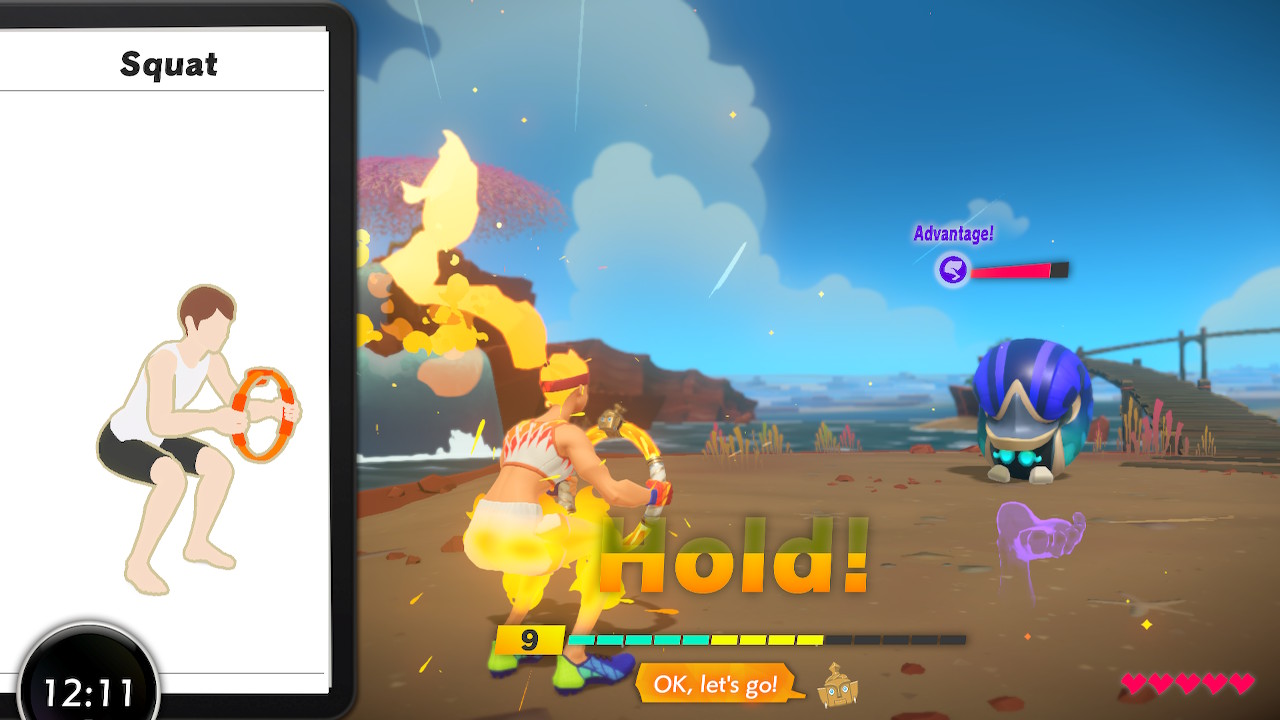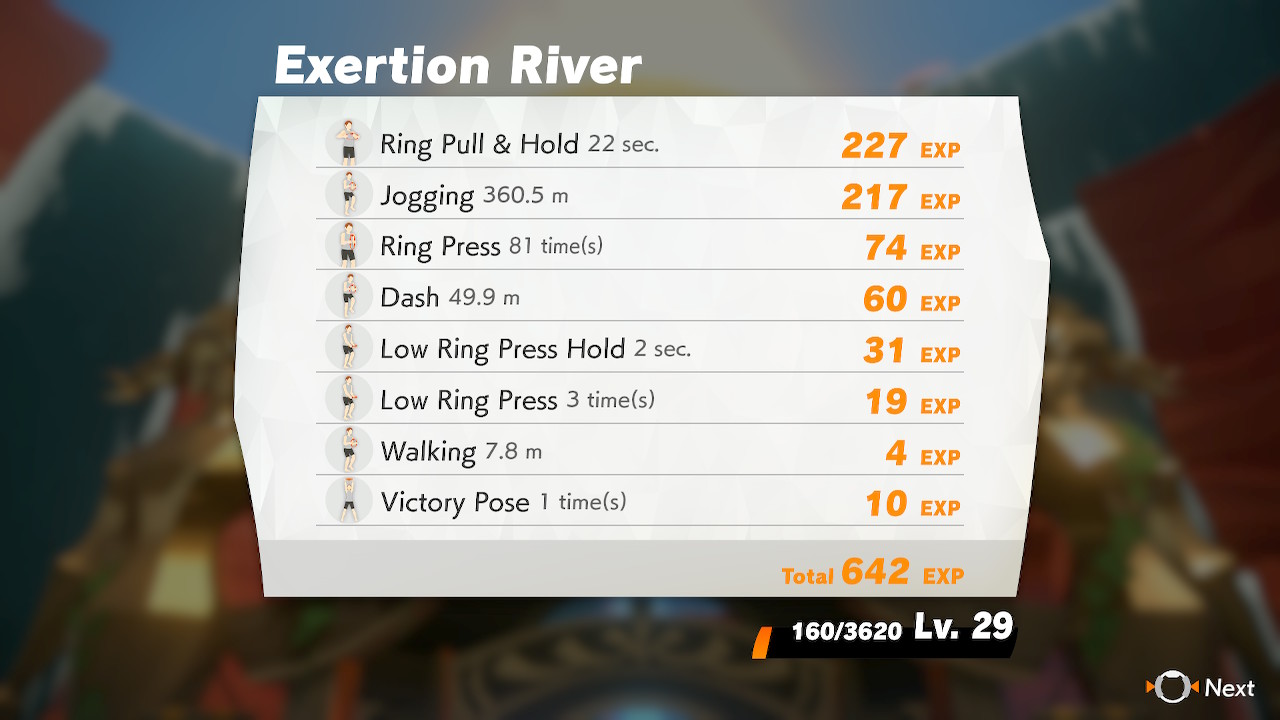 The game is a total body workout where each chapter will have you jogging, doing squats, planks and even Warrior poses, among many others. There's no way around cheating it either as, for example, slowing down or pausing your arm presses to unlock a certain turbine wheel would set it back to default, wasting every effort you had made. Adventure format aside, the game also changes it up with mini-games that work out specific areas of your body while educating you on the names of the active muscles. If you're worried about form, a handy sidekick by the name of Tipp shows you exactly how to do a movement in a side panel. He also gives out health and fitness tips. And when you're done, there's an IR sensor to detect your heartbeat and a 'report card' where you'll be surprised at how many reps of squats or abdominal presses you've done! It's definitely encouraging. Plus, I burn about 250 active calories per session and have clocked in double of the total workouts I did last month!
Jogging indoors with the Asics Gel-Miqrum shoes
Having received a pair with nowhere to wear it out to, I decided to put it to the test at home during my Ring Fit Adventure workouts. After all, jogging on the parquet floor wouldn't be wise and the Gel-Miqrum shoes do take pride in Asics's renowned Gel cushioning system in the heel. Developed with Ortholite foam technology for the insoles, every step was light and well-cushioned from any impact. Fun fact: These shoes are pretty eco-friendly too as it uses five per cent recycled rubber content. Design-wise, it's a little on the chunky side as it does take some retro details from archived Asics offerings from the 90s.
Changing up my diet and lifestyle
Losing weight isn't as simple as working out or following a "rabbit food" diet. 'Diet' does not mean forgoing some indulgences but includes adding more vegetables and fruits, drinking more water, and even reducing carbohydrates. After all, even that one gamer who reportedly lost 9kg in just 30 days by playing Ring Fit Adventure said his weight loss is also credited to a right diet. Like him, I cut down my rice portions (particularly during dinner) and have more vegetables instead. I spent a good 15 minutes at the cereal aisle choosing one that's low in sugar and high in fibre. Thanks to CMCO and WFH benefits, I also try to have dinner before 8pm.
| | |
| --- | --- |
| SHARE THE STORY | |
| Explore More | |