The breathtaking sight of the Northern Lights in Iceland should be on everyone's bucket list but why restrict yourself to one starry, starry night? From booking out trips to see the celestial skies or the solar eclipse, astrotourism or stargazing have become increasingly popular since mid-2018 and it will only continue to rise.
There's another name for these type of travellers—"darkness seekers"—because for one to have a clear, unpolluted (light pollution included) view of the stars, one would need to seek out some of the world's last-remaining dark places.
Fun fact: There are a total of ten eclipses and a rare planet transit in 2019 alone. So isn't it the best year to embark on a totally different type of vacation? Here are some of the tours we found on Klook that you can check out for a taste of astrotourism.
1. Fireflies Night Cruise with Local Seafood Dinner, Kuala Selangor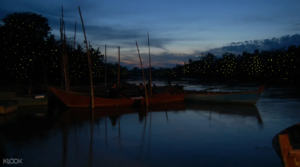 firefly tour kuala selangor
For something closer to home with a touch of adventure, look no further than our own Kuala Selangor for a slice of peace and a sprinkle of magic.
READ MORE: 6 Hidden gems in Malaysia worth going on a road trip for
2. Ishigaki Island Stargazing Experience, Okinawa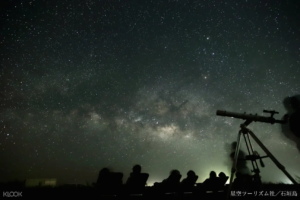 stargazing ishigaki island okinawa
Okinawa is on Team Buro's 2019 travel bucket list and looks like this seals the deal. Ishigaki Island is the only place in Japan that lets you catch the Southern Cross in a sea of magnificent constellations.
3. Pinnacle Desert Sunset and Evening Stargazing Day Tour, Perth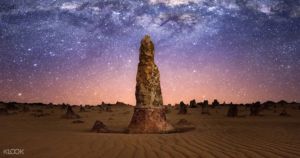 stargazing Pinnacle Desert Sunset perth
It's proven that Western Australia is a fun place to have a holiday based on our last visit. Not to mention, there are a few worthy day trips you can take. This is just another grand addition. The world-renowned Pinnacle Desert is a destination of its own but come sunset, it slowly transitions into a surreal moon-like landscape.
4. Big Sky Stargazing in Mount Cook, New Zealand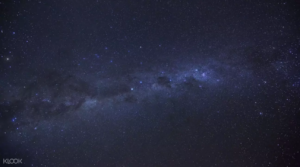 stargazing mount cook new zealand
New Zealand is yet another popular travel destination and if you're stopping by the South Island, head for the country's first full dome planetarium. The tour starts off first with an informative presentation about space and its constellations. Then, the staff will introduce the various types of telescopes and binoculars, which you can then pick to use for the stargazing activity at an open field that follows after.
READ MORE: 5 Breathtaking mountainous hiking trails around the world
5. Saipan Banzai Cliff Stargazing Tour, Northern Mariana Islands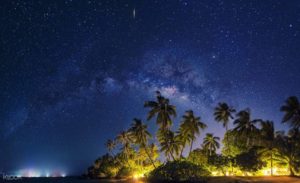 Saipan Banzai Cliff Stargazing Tour
Banzai Cliff is a historic site located on the northern tip of Saipan island which overlooks the Pacific Ocean. By day, the island is gorgeous with its easy-warm weather, lush tropical scenery and deep blue waters. By night, its Banzai Cliff makes for a perfect stargazing spot thanks to its wide panoramic views. Apparently, you might even be able to see shooting stars if the weather is great.
6. Northern Lights and Stargazing Tour, Reykjavik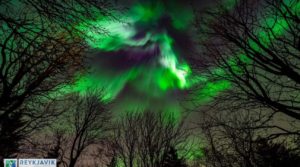 northern lights iceland tour 2019
Last, but not least, it's, of course, the Northern Lights in Iceland. Known as one of the world's most breathtaking, natural phenomenon, the Aurora Borealis is not to be missed.
READ MORE: 5 Reasons why Iceland should be on your travel bucket list
| | |
| --- | --- |
| SHARE THE STORY | |
| Explore More | |