January is the month of many things but above all, it's the month where we often feel the most inspired and motivated. From resolutions for a better lifestyle to goals to be a healthier, fitter you, that determination kicks off the strongest come every edge of a new year. Don't stop believing either! While you're working all that out (and Marie Kondo-ing your wardrobe), don't forget to weave in a game plan for your travels this year. Like everything else, start with small, baby steps and so, we're choosing only one must-visit destination for our travel wish list for 2019. Maybe it'll give you some ideas too.
TERRY SAW, editor-in-chief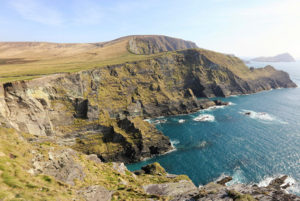 travel-bucket-list-2019-ireland
"PORTMAGEE, County Kerry in Ireland! My stunning road trip around South Island, New Zealand last year has set the scenic getaway benchmark so high, I am pretty certain it can only be rivalled by the picturesque sights of Ireland. If I had to pick from my growing list of things I'm excited to see in Portmagee, County Kerry, they'll likely be:
Skellig Michael — True Star Wars fans may immediately recognize this UNESCO World Heritage site and its brief cameo at the ending of The Force Awakens, with a heavier focus in The Last Jedi. The majestic Skellig Michael towers stand at 218 metres above sea level and house a sixth-century monastic settlement at the very top of the summit—I can only imagine the spectacular views from the top!
Kerry International Dark-Sky Reserve — Ireland's only Gold Tier Dark Sky Reserve boasts 700 sq km of space and is protected by the Kerry mountains and hills on one side and the Atlantic ocean another, which means dark skies, completely free of light pollution and surrounded by beautiful beaches, lakes, islands and rivers, wilderness and dotted by a million stars as far as the eye can see on a good night.
Skellig Chocolate Factory — Anyone who knows me, knows a part of me secretly lives for good chocolate, so this definitely goes onto the itinerary. Skelligs Chocolate has been around for over 20 years and is the only fully opened chocolate factory that not only welcomes chocolate lovers (that's me!), but is also happy for you sample their fine chocolates during your visit. Already on my shopping list are the Dark Gin & Tonic and the Milk Rose & Pistachio blocks!"
GWEN ONG, deputy editor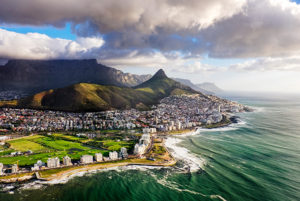 travel-bucket-list-2019-cape town
"Over the years, I've heard countless tales and seen many photos of how beautiful CAPE TOWN is. So naturally, I've been enamoured with this South African port city with its rich history and amazing beauty for a while now. This is one of the best places to see nature at its grandest. The spectacular Table Mountain area alone has many interesting attractions. It was voted one of the New Seven Wonders of the World and for good reason too. A hike up to the top of the flat mountain would be a great way to appreciate the lush biodiversity and stunning view. The Kirstenbosch National Botanical on the slopes of Table Mountain Gardens is also a must-visit. You can get lost in the labyrinth of its fragrance garden, medicinal garden, sculpture garden, cycad amphitheatre and more. Other must-sees include Cape Point for its breath-taking views and Camps Bay for its white sandy beach and delicious seafood. Sigh! Wanderlust has hit hard, I'm prepared to be swept off my feet!"
JOAN KONG, fashion editor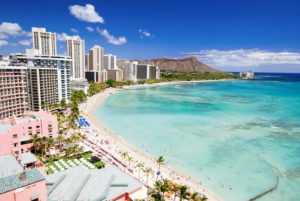 travel-bucket-list-2019-hawaii
"HAWAII! USA and Japan are two of my favourite countries so when it comes to my travel plans for 2019, Hawaii is a no-brainer, being what seems like the best of both worlds. From the landmarks to the culture and food, the influence of the Land of the Rising Sun is in abundance in Hawaii, but the US state definitely still retains its good ol' American soul. The best part? It's an island, so I can enjoy the sun, sand and surf to my heart's content during the day, and then enjoy the nightlife (and eat all the food) after the sun sets. Some items on my must-eat list? Spam musubi (grilled Spam on top of rice, wrapped with seaweed); Manapua (Hawaiian's version of a char siew bao); loco moco, and not forgetting all the fresh pokes you can get there. With 13 major mountain peaks on the island, I'm also looking forward to doing some hiking—in particular, the Kalalau trail, Kaena point, and the Diamond Head trail.
WEI YEEN LOH, senior fashion & beauty writer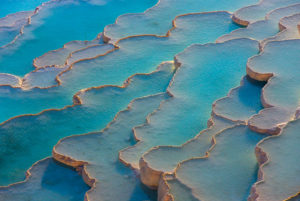 travel-bucket-list-2019-pamukkale
"I recently stumbled upon an Instagram shot of the breathtaking water terraces (all that gorgeous blue!) in the small town of PAMUKKALE, Turkey,  and have since added it to my bucket list. Hopefully, 2019 is the year to make it happen. Pamukkale's main attraction is really these thermal pools with its azure water terraces—there are only 17 there and it's ranked as the most spectacular in the world—that people have bathed there for many centuries. Sadly, the turquoise pools are no longer open for a dip—but it's still worth taking an eyeful in, not to mention a slew of IG-worthy shots. But a soak is still an option in the Antique Pool next to the Temple of Apollo—I've decided that this will make for an extraordinary hot springs experience, what with the half-sunken columns and marble slabs around the shallow, mineral-rich pool."
STEPHANIE BOEY, fashion writer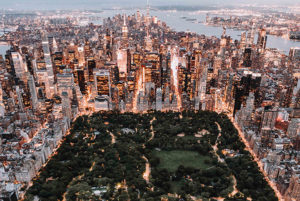 travel-bucket-list-2019-central park new york
"I'd really like to visit NEW YORK. I've done an extensive tour of the West Coast, having been to Los Angeles, San Francisco, San Diego and even travelled to Las Vegas and the Grand Canyon. So the iconic city on the far East Coast is naturally next up on my list. When I get there, The Metropolitan Museum of Art will be at the top of my must-do list. I make it a point to visit art museums in foreign cities anywhere I go; it's a great way to understand the culture and history of the location I'm in as well as to have a look at other iconic works of art exhibited there. My next stop would be at Glossier's new store on Lafayette Street. The beauty brand's signature pink hue lines the walls and interiors of the newly minted flagship store. Aside from the store aesthetics, it'd be nice to try on their products prior to purchase for a change. (Hey Glossier, patiently waiting for shipping to Malaysia, pls&thx). Finally, a walk in Central Park is a definite must—oh, the green lung nestled in the core of the city amidst all the skyscrapers, playing the setting for countless scenes in film and television."
RACHEL AU, lifestyle editor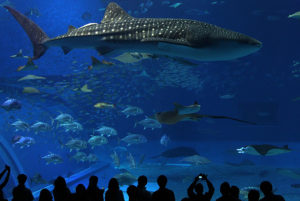 travel-bucket-list-2019-okinawa
"Japan has been on my list of favourite destinations for the longest time. It was before I went, remained so after a trip to Tokyo, Kyoto and Osaka and now, visiting every prefecture and town in the country is on my ultimate bucket list. But the one place I'm really obsessed with getting to is OKINAWA. Known as the Ryukyu Kingdom once upon a time, it's a tropical paradise with white sandy beaches and crystal clear waters. It's also rich in history (there are many US military bases there) and a culture quite different from its Japanese counterparts (Okinawan is considered a separate language rather than a dialect)—even the cuisine is not your typical Japanese food. I could go on but essentially, my top three places that I have to check out there would be:
Okinawa Churaumi Aquarium: It's one of the largest aquariums in the world and is one of the few places where you can watch whale sharks and manta alfredi, one of the largest manta ray species. Both species were successfully raised through a breeding program which links with their investigative research department to help gather data on the preservation of these majestic creatures.
Makishi Public Market: Known as the "Kitchen of Okinawa", it's the equivalent of Tokyo's Tsukiji Market and you'll be sure to find it houses a treasure trove of affordable and fresh sashimi, among other local delights. That aside, trying out Okinawan specialities will be high on my list; from the goat sashimi to rafute (simmered pork belly – their black pork is super popular in general) to umibudo (sea grapes that have been nicknamed "green caviar").
Sunayama Beach: Okinawa is essentially made up of several islands and all of them sports a stunning white, sandy beach. This one on Miyako Island in particular, however, features an iconic stone arch caused by the crashing waves. Side note: If you're a fan of snorkelling or diving though, there are plenty of unique sites for you to do it—like the one called The Toilet Bowl."
SU FEN TAN, senior writer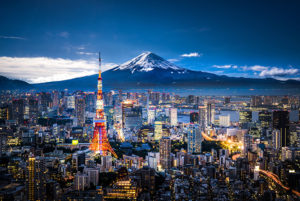 travel-bucket-list-2019-tokyo
"Easy—TOKYO! Japan has been on my travel wish list for the longest time (refer to 2016 resolution here) so if I do finally go, I can't go wrong with the famous capital, can I? It seems like such an interesting city to unravel. On one hand, it is an incredibly modern, bustling metropolis, yet it is still steeped in traditions, history and culture, as well as its own unique quirks. There is so much to see and do, but if I had to pick a few things off the top of my head in my to-do list, I would love to: spend an entire day at DisneySea (cos I'm a big kid like that, but also it's the only Disney Park of its kind in the world!), go racing down the streets of Shibuya (where else will you be able to play real-life Mario Kart?), and have a meal at Masakichi (it's so good that David Chang was almost moved to tears in an episode of Ugly Delicious)."
YI SUEN CHONG, art director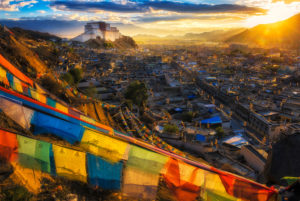 travel-bucket-lits-2019-tibet
"Believe it or not: TIBET. A friend of mine went there a few years ago and came back with a ton of amazing pictures. Since then, I've researched a lot about the place and truly, there's just something mystical about Tibet. If I do get there, I'm definitely not leaving before checking out these spots:
Potala Palace: As the icon of Lhasa, there's no reason to not visit here!
Namtso Lake: Also known as the Heavenly Lake among the locals, just imagine a breathtaking scenery starring a gorgeous turquoise blue lake with a backdrop of snowcapped mountains and rows and rows of prayer flags by the shoreline.
Mt. Everest Base Camp: For the adventurous souls! Not sure if I'll be entirely fit enough (high altitude sickness is no joke) but the experience would definitely be worth it!"
For more travel inspo, head over here.
| | |
| --- | --- |
| SHARE THE STORY | |
| Explore More | |