Be honest. How likely are you to book a holiday in Perth? Yes, the sunniest capital city of Australia is less popular than its sister cities Melbourne and Sydney. But there is a reason why it's ranked in the top 10 most liveable and attractive cities in the world. All you need is the right guide to point you in the right direction—right out of town. Perth City on its own is vibrant, modern and buzzing with energy but that beauty actually extends even further. Here are three unforgettable day trips from Perth that I recently went on and came back with the memories of it still fresh in my mind.
1. MANDURAH — 45-minute drive south of Perth
If it's good enough for wild dolphins to take up residence here, it's good enough for you to pop by. Blessed with beautiful waterways and the Mandurah Estuary, which is home to around 83 bottle-nosed dolphins, the city is known for its relaxed holiday atmosphere.
The blue-green waters hold endless invitations to a wide variety of water-based activities—boating, fishing, cruises and wildlife watching—while the estuary foreshore and Mandurah Boardwalk are graced with stretches of grassed picnic areas, quaint restaurants and cafes, and boutique shops.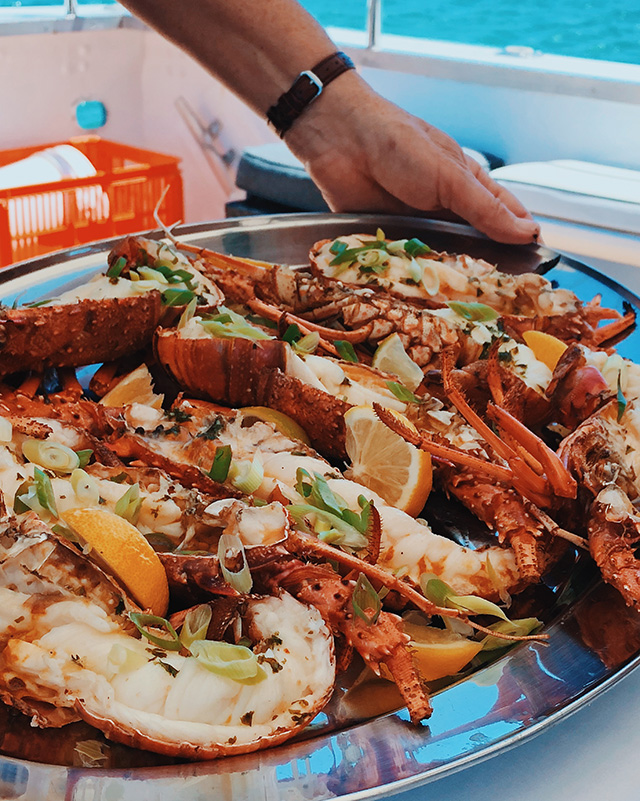 Recommended tour: Mandurah Cruises' Wild Seafood Experience
Known for their variety of dolphin and scenic canal cruises, Mandurah Cruises aim is to deliver the best experience of Mandurah's waterways and dolphins. If it's your first time, opt for the three-hour Wild Seafood Experience. You get the view. You get the dolphins (though sightings are not guaranteed as they're wild creatures). You get to haul up pots and go crayfishing. You get to enjoy a delicious barbecue buffet lunch featuring the freshly-caught crayfish and other seafood delights (as well as local wines).
2. FREMANTLE — 30-minute drive from the CBD
It's the kind of city where you'll never mind visiting over and over again. Affectionately called 'Freo' by the locals, the port city is full of old and new charm. It's one of Perth's many popular seafood hotspots (try Cicerellos but be wary of greedy seagulls) with a busy canvas of graffiti art painted (almost) all over town.
Be it souvenirs, fresh produce or a spot of lunch, the Fremantle Markets (open Friday to Sunday) has been welcoming visitors and patrons alike for more than 100 years. Since it's extremely easy to explore on foot, you'll find rows and rows of interesting shops at every corner, including a bookstore that offered 'Blind Date(s) with a Book'. Whenever your feet is calling for a break, the Cappuccino Strip is ever welcoming with cafes and coffee shops—and you can be sure they'll serve a good cuppa. Alternatively, you can visit the Little Creatures Brewery for a couple of unique and seasonal craft beers.
Recommended tour: Fremantle Tours' 2-hour walking tour

There's so much to do at Fremantle that it's even worth staying a night. To get a really good understanding of the city, however, the Fremantle Tours would be able to not only bring you special places but tell you the special stories behind them. Throughout our walk, he pointed out to these yellow lined stickers placed randomly all over town. He later brought us to a viewing point where we could see how it formed a 'big picture'—yellow coloured ripples. As Fremantle is also a city with a colonial past, no visit is complete without stopping by the Fremantle Prison. Our guide told us a funny story of Moondyne Joe, the man who escaped multiple times but who, on some occasions, didn't get very far.
3. COTTESLOE BEACH — 20-minute drive from the CBD
It's one of Perth's most photographed and famous beaches—and with good reason. The locals call it 'Cott' and many love its sloping grassy banks, huge Norfolk pines, crystal clear waters and the view of the Indian Ocean. More so, when the sun rises or sets. There are also great pubs, cafes, cool bars, restaurants and takeaway options.
Recommended: Sculpture by the Sea

Every March, Cottesloe Beach is transformed into an open-air gallery, making it one of the world's largest free-to-the-public sculpture exhibition. The artists are given the challenge of making the pieces interactive (and resilient) with all the elements of nature. They become Instagram-worthy. They become a playground. They become a model of a deeper meaning.
*All photos were taken with the Apple iPhone 8 Plus.
Malindo flies direct from Kuala Lumpur to Perth twice daily.
For more info on Tourism Western Australia, visit their website or Instagram.
| | |
| --- | --- |
| SHARE THE STORY | |
| Explore More | |