Technology
Review: Why the Garmin Venu Sq 2 is an excellent fitness and lifestyle companion
Your new best friend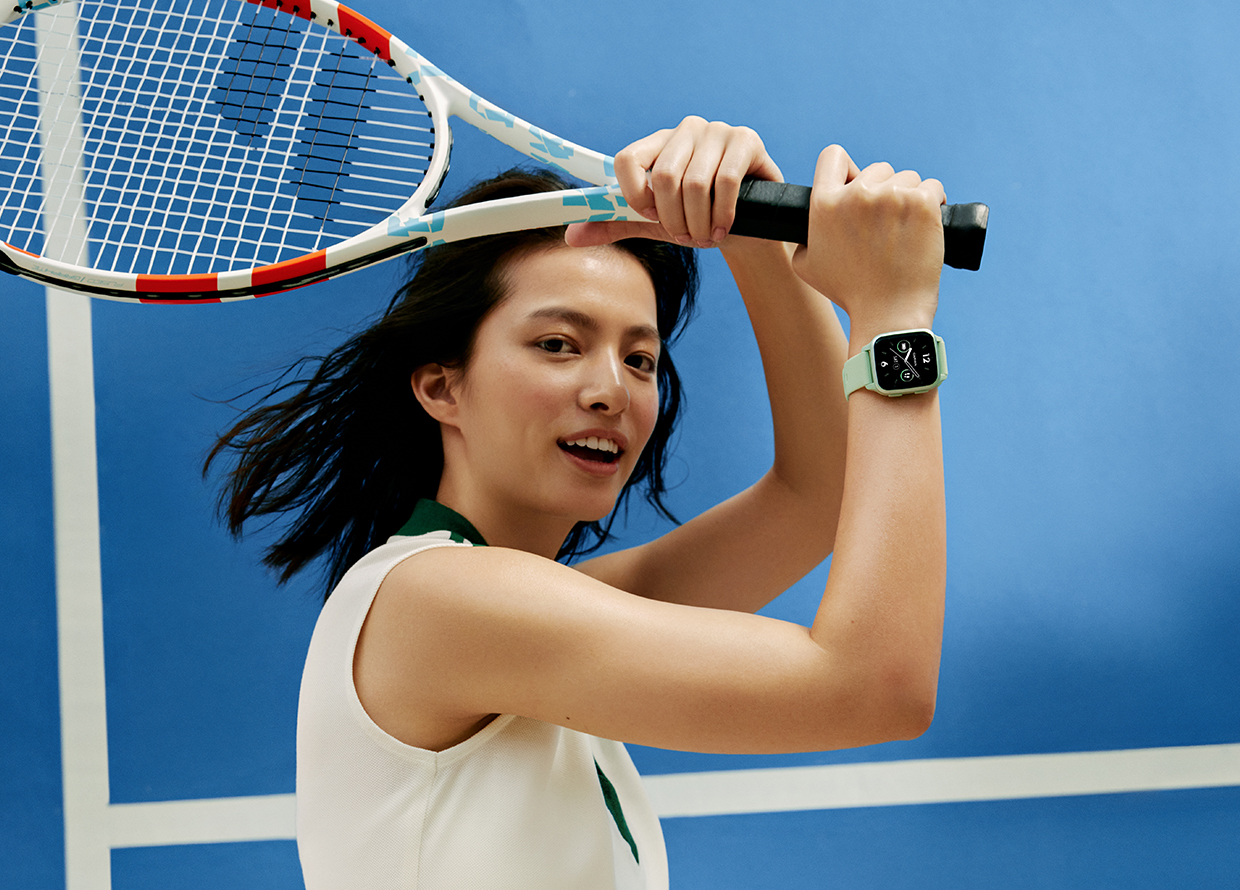 Personally, when I think of a Garmin watch, I picture something made for a sweaty athlete whose life goals are to make it to the Olympics. Lifestyle watches are not what spring to mind. After all, Garmin is known for its GPS technology for outdoor and sports activities as well as in-depth fitness tracking. That was until I tried out the Garmin Venu Sq 2 for myself that I realised my sentiments were quite out of date.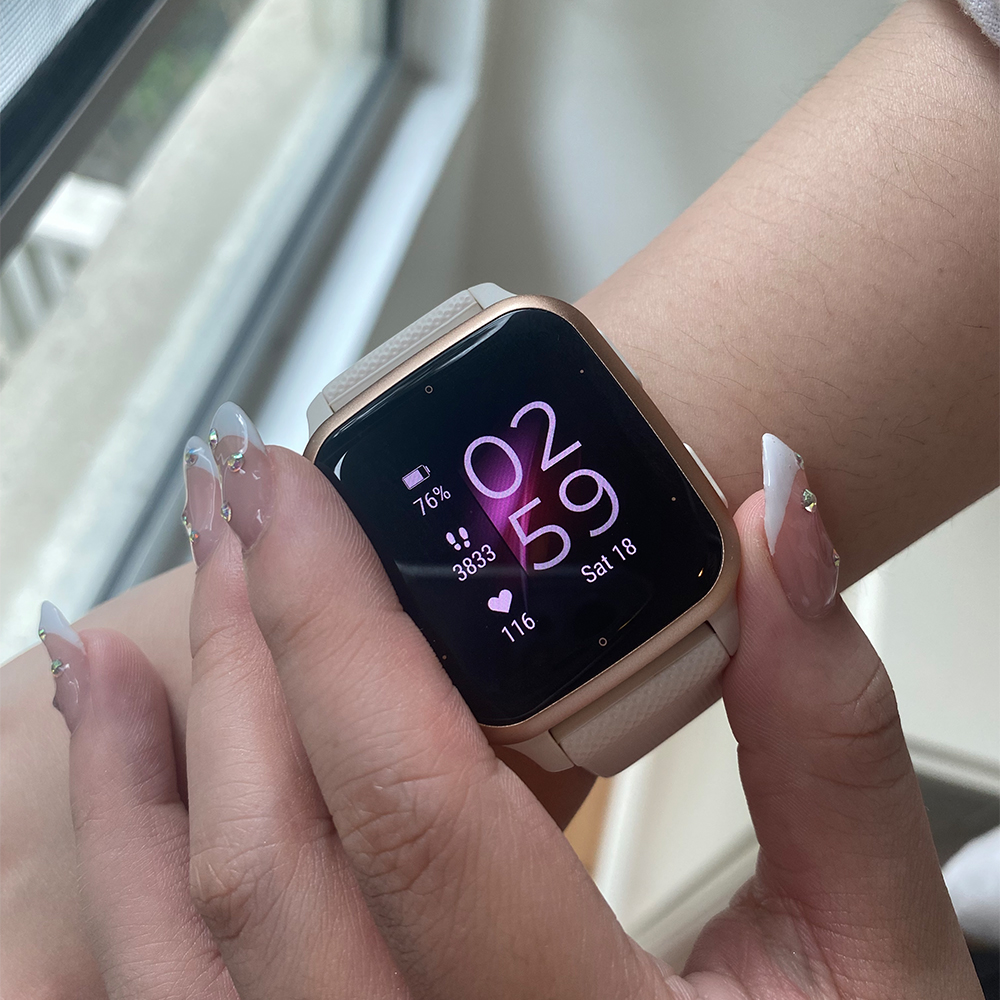 Launched in September 2022, this sequel model serves as an entry-level watch to the Venu line, which is arguably the company's closest product to a 'real' smartwatch with its AMOLED display, fitness tracking and wearable designs. But with so many smartwatch options already in the market, how does the Garmin Venu Sq 2 hold up? Find out in our full review below.
Design and fit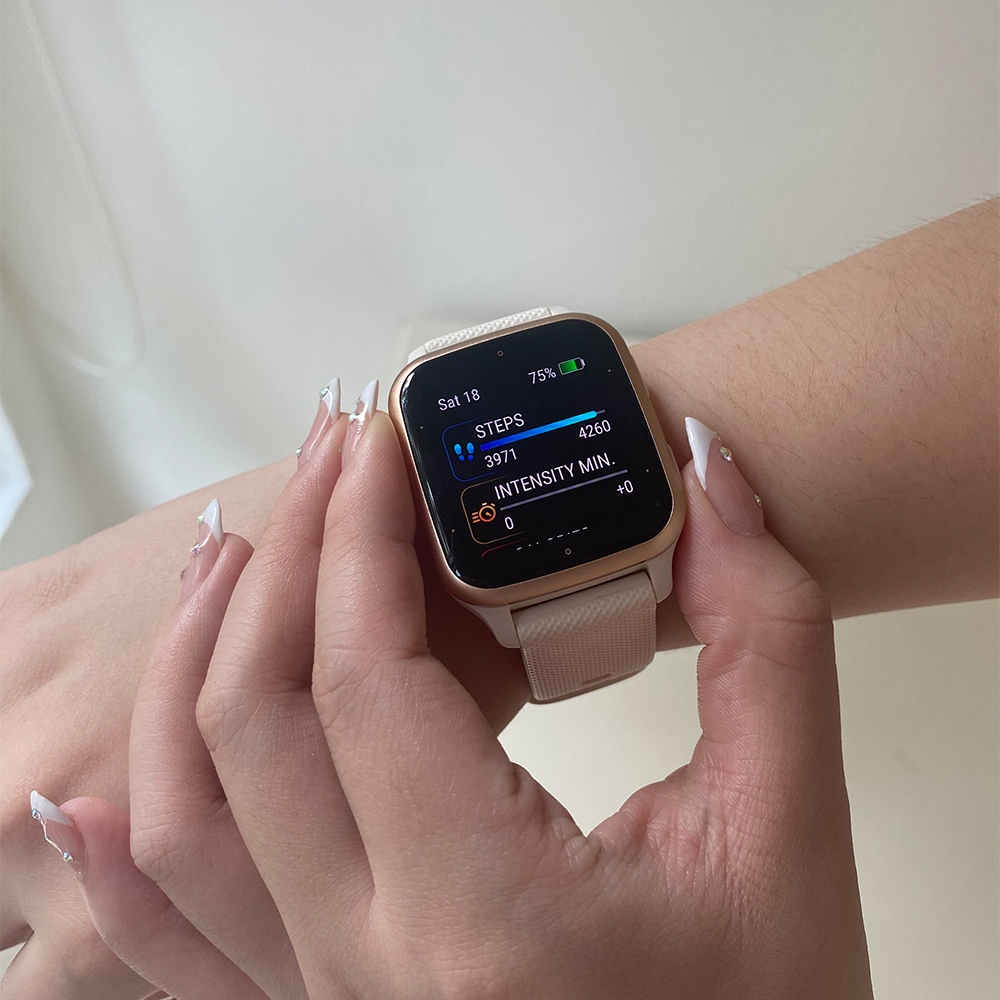 One key difference in the Venu Sq 2 is the upgrade in its display. The first model sported an LCD display with 240 by 240 pixels and measured 1.31 inches. In comparison, the Venu Sq 2 now features an AMOLED 1.41-inch display with a 320 by 360 resolution. As a result, the display is bright and vibrant, and contrasts and depths are also further developed, which is great for someone like me who has bad eyesight. While it's only a slight increment, it makes a big difference. Text and menu bars are less compact on the screen, and I'm able to read everything clearly at first glance. Having said that, I do wish the touchscreen is more receptive with an improved refresh rate, as it can be a second late when I'm scrolling, but so far, it hasn't proved to be too frustrating.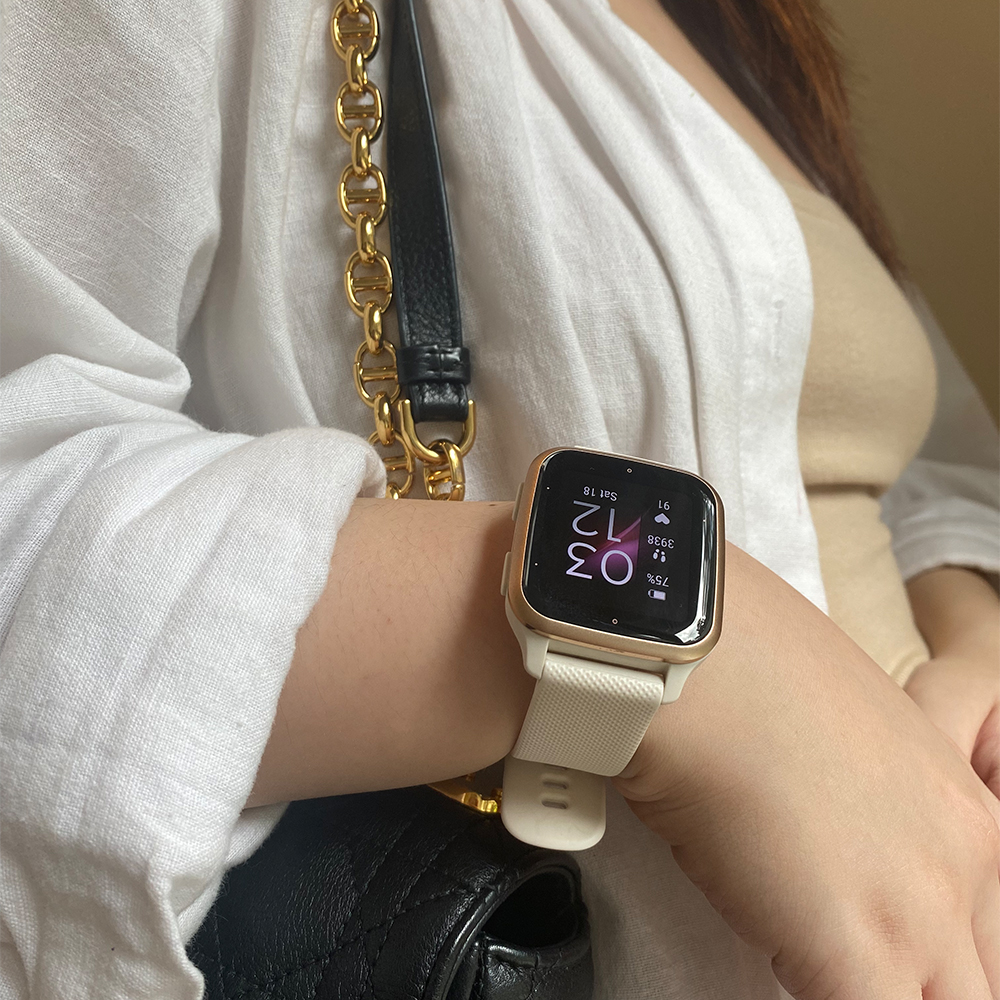 The Venu Sq 2 also comes with a sleeker and classier design thanks to the aluminium bezels. Appearance-wise, some might even confuse it for an Apple Watch (in fact, I got those very comments when I first unboxed it). Apart from that, it sports a minimalist face with small dots around the AMOLED touchscreen display and two buttons on the side. My model comes with Peach Gold Aluminium bezels and an Ivory Case, which lends a more feminine and chic vibe. Since most of my clothes are in neutral earthy colours, I never found the watch to clash with my outfits. The silicone strap also does a good job of staying secure on my wrist despite the watch being incredibly lightweight at only 38 grams. The Venu Sq 2 offers a total of six unisex colours, from cool mint to black. 
Performance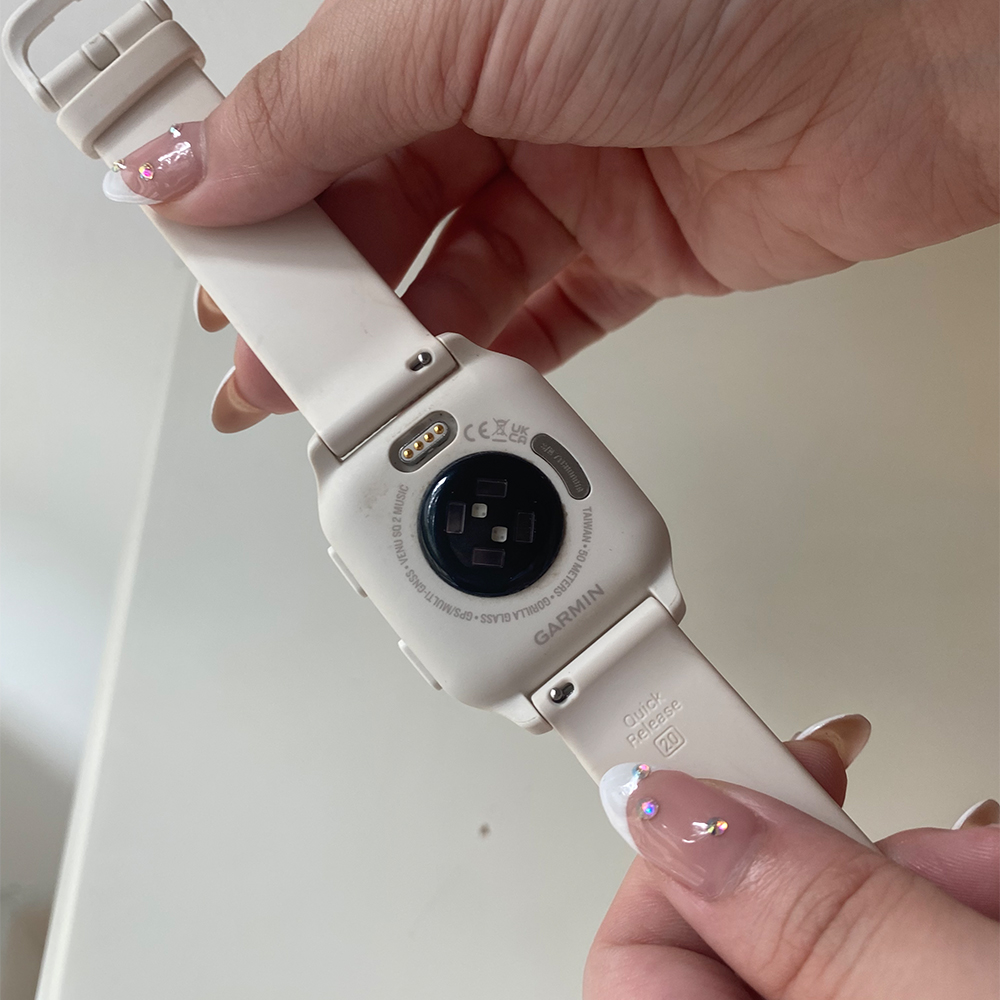 Whilst it does look uncannily like an Apple Watch, that's where the similarities end. Like a typical Garmin watch, the Venu Sq 2 is unrivalled when it comes to battery life. According to its specifications, it can last up to 11 days on a full charge and I can definitely attest to that. I brought my Venu Sq 2 on a week-long holiday, and when I got home, it still had 30 per cent in its tank, which was impressive. This was with the always-on display disabled. Turning that on will reduce battery life to about three to four days, but you'll still get a few days' worth out of the device regardless of your individual usage. This was a big plus for me as I never had to worry about packing an extra charger (the USB-A propriety charger makes this an inconvenience). 
The Venu Sq 2 also offers a ton of features and workouts that shouldn't be overlooked. The are so many exercise options, from the usual running, jogging and cycling to even pickleball, rowing, and golf, to cater for your workout regiments. Furthermore, the watch comes with multiple sensors such as optical heart rate sensors, SpO2 sensors, accelerometer, respiration rates and VO2 Max.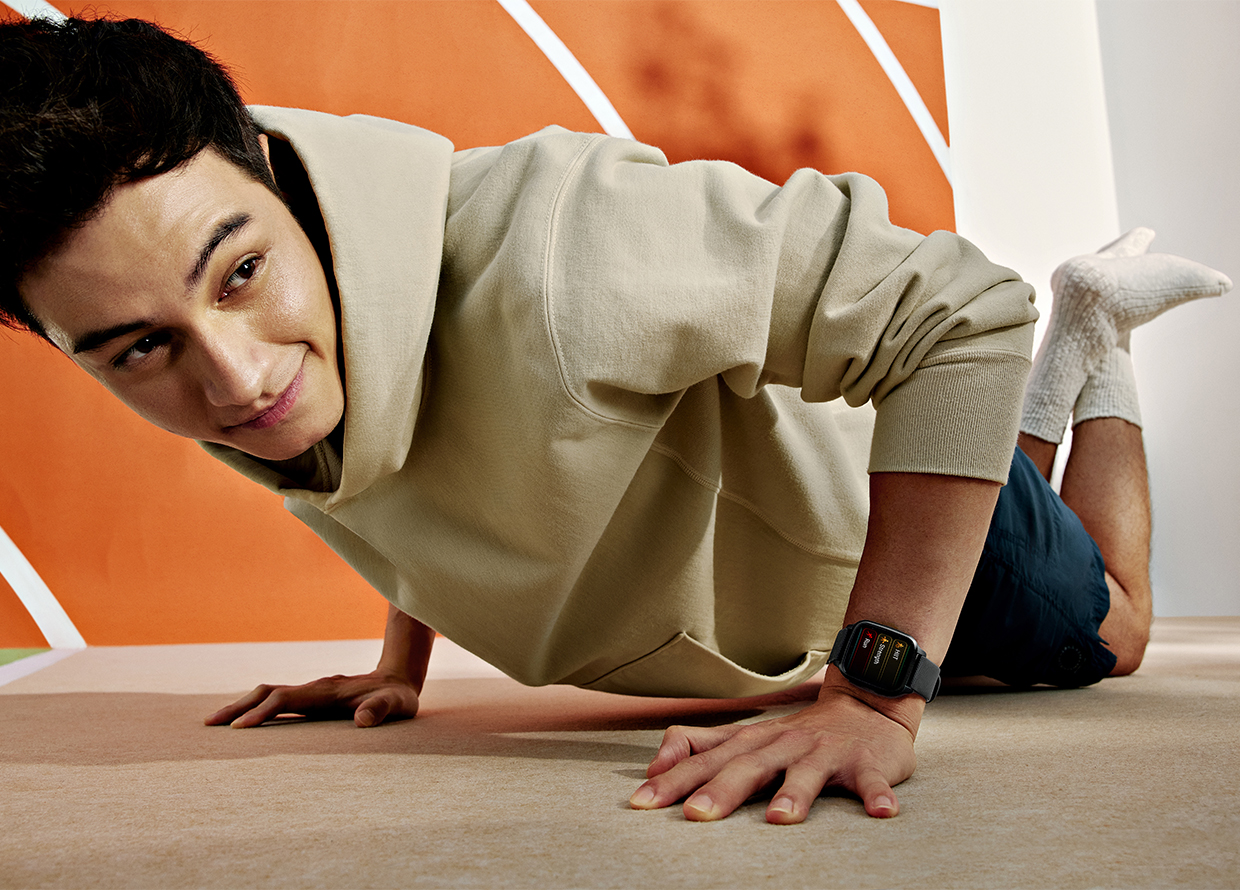 For wellness, the Venu Sq 2 is also packed with several features. This includes stress monitoring, body battery, sleep tracking, menstrual cycle tracking, breathing exercises, hydration reminders, and more. One of the more interesting features of these is the upgraded body battery. This is Garmin's way of gauging how much energy you're exerting versus how much you've recovered from the previous night. The previous model only gave weekly body battery reports, but the Venu Sq 2 now offers daily reports, which is a welcome change. As someone who likes looking at data, it was a clear and straightforward way to visualise my body's recovery.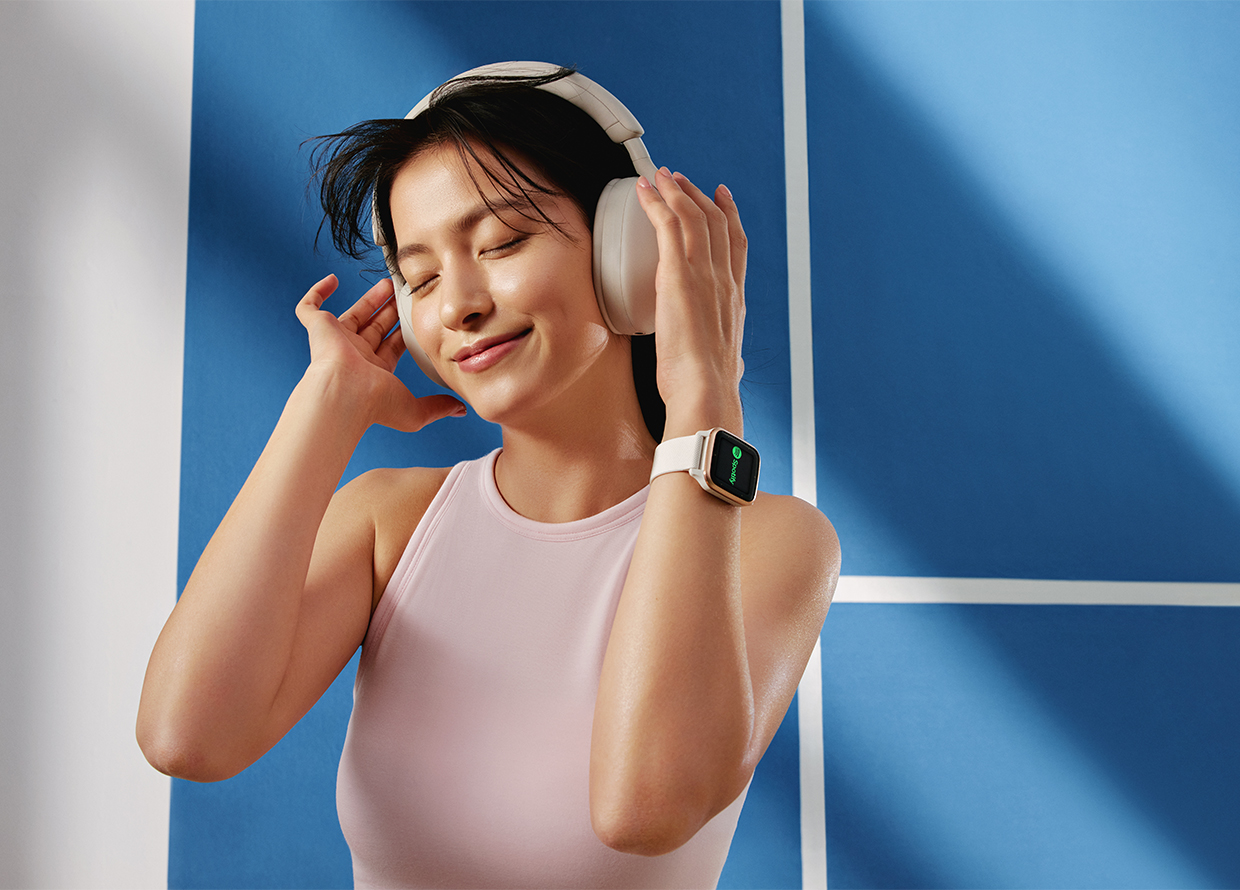 Another impressive feat of the Venu Sq 2 is its music feature. You can get the Music Edition for only a RM284 upgrade and store up to 500 songs in the device's onboard storage. That's more than the Apple Watch (250 songs) and Fitbit Versa 3 (300 songs). You can listen to music offline (do note it only works for Spotify Premium accounts) without bringing your phone everywhere with you, so if you frequently go on jogs or short errands, you can leave your phone at home. So far, I've downloaded 300 songs from my Spotify playlist using the Garmin Connect IQ app and am having a blast listening to BTS on my Huawei Freebuds Pro 2 without reaching for my phone to control playback.
Software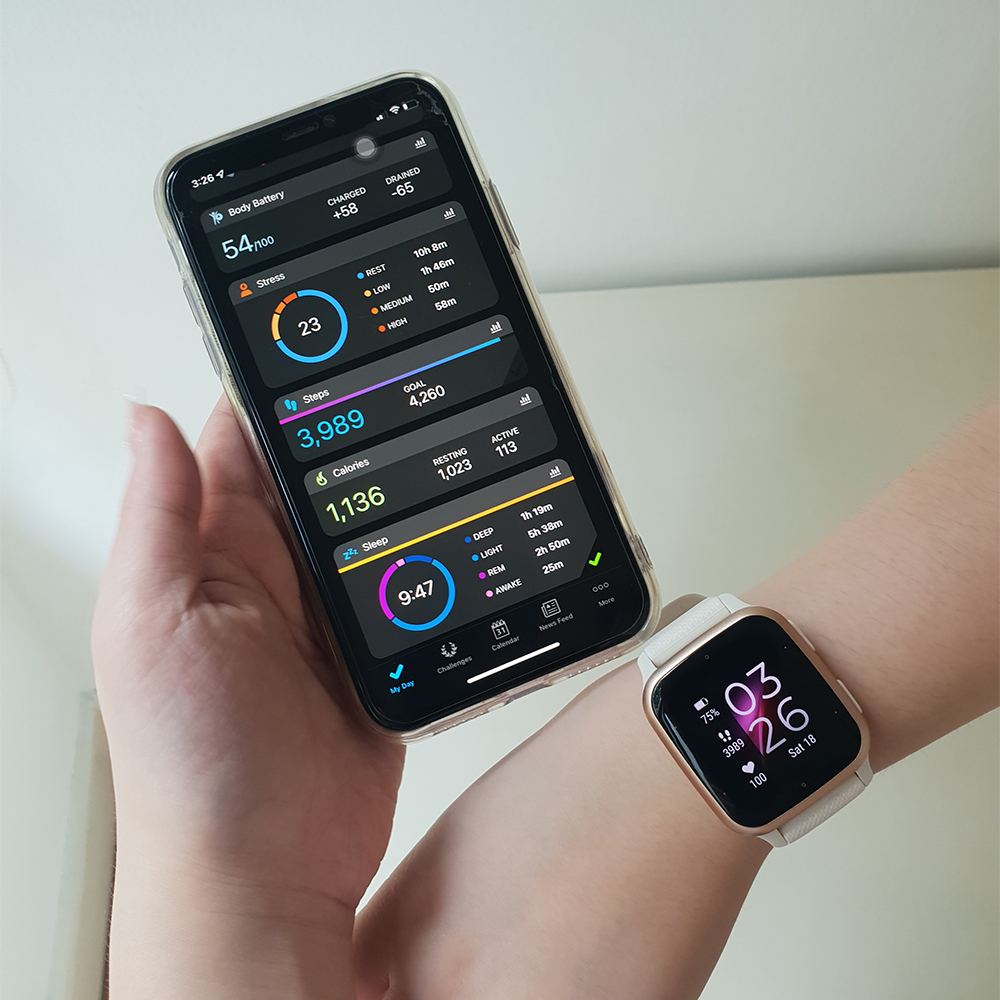 To view all the data tracking on the Venu Sq 2, users should download the Garmin Connect app. It really does offer a lot of data—perhaps a little too much. As much as I mentioned that I like crunching data, reviewing the daily dashboard is not as seamless and user-friendly as it should be. There's a lot of searching around in the app and the interface can be easily cluttered. If Garmin is able to consolidate the data and present them in a more straightforward way, I believe it would help a great deal. Another feature that I had an issue with is that I'm unable to choose the type of notifications I receive on the Venu Sq 2. So what ends up happening is I get constant notifications from my mail, Twitter, Instagram and WhatsApp, which can be disruptive. Hopefully, this is something Garmin can look into with their next software update on the Connect App. 
On top of that, changing settings on-wrist can be a drag in itself. With only two buttons on the side, I find myself having to continuously press and swipe to get into the settings I want. When paired together with the half-second slow refresh rate, it doesn't help when I'm in a rush and want to, let's say, quickly turn on battery-saver mode  (I can feel my body battery score dropping already).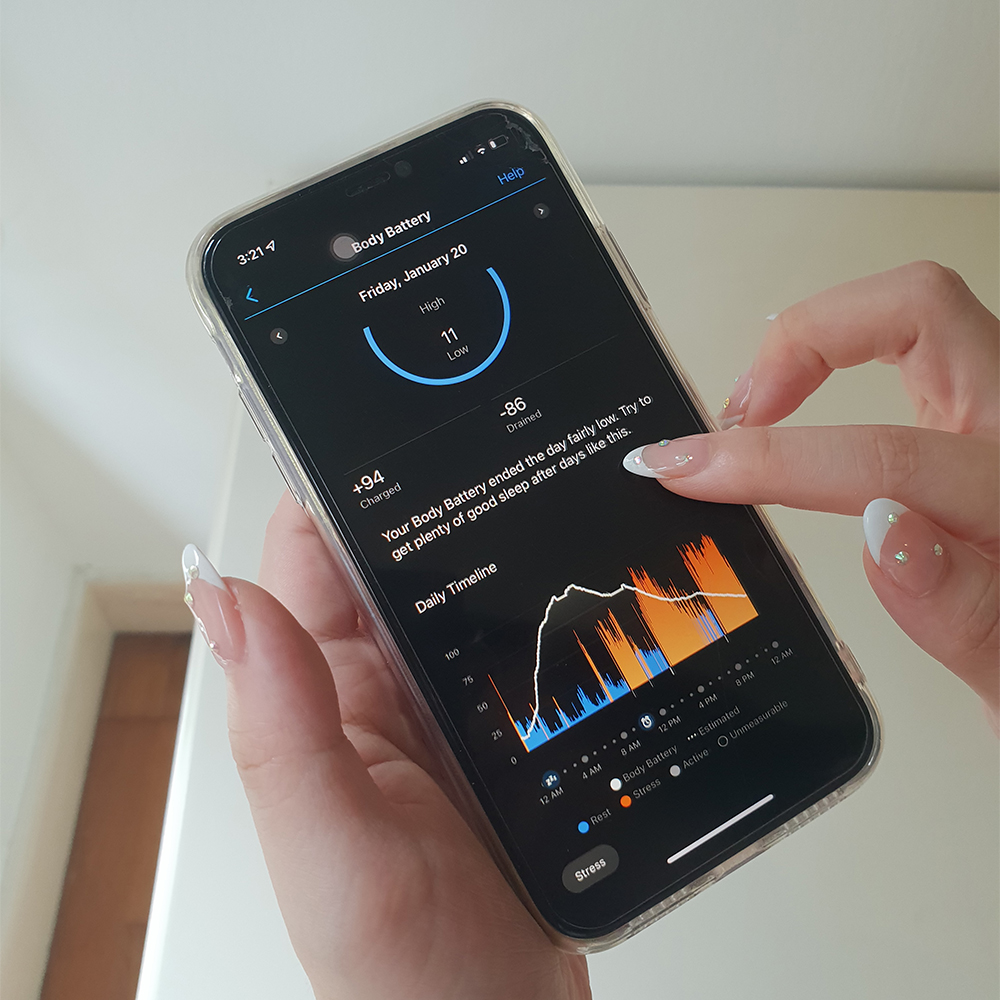 I do like Garmin's Connect IQ app, which serves as an extension to further customise your smartwatch. You can edit watch faces by uploading your own images and sending them to the Venu Sq 2. On the app, you can also sign in to the music streaming provider of your choice such as Spotify, Amazon, Deezers, Apple Music and more, to download music. So far, the app works great and even has in-built workouts that are usually behind a paywall. 
Verdict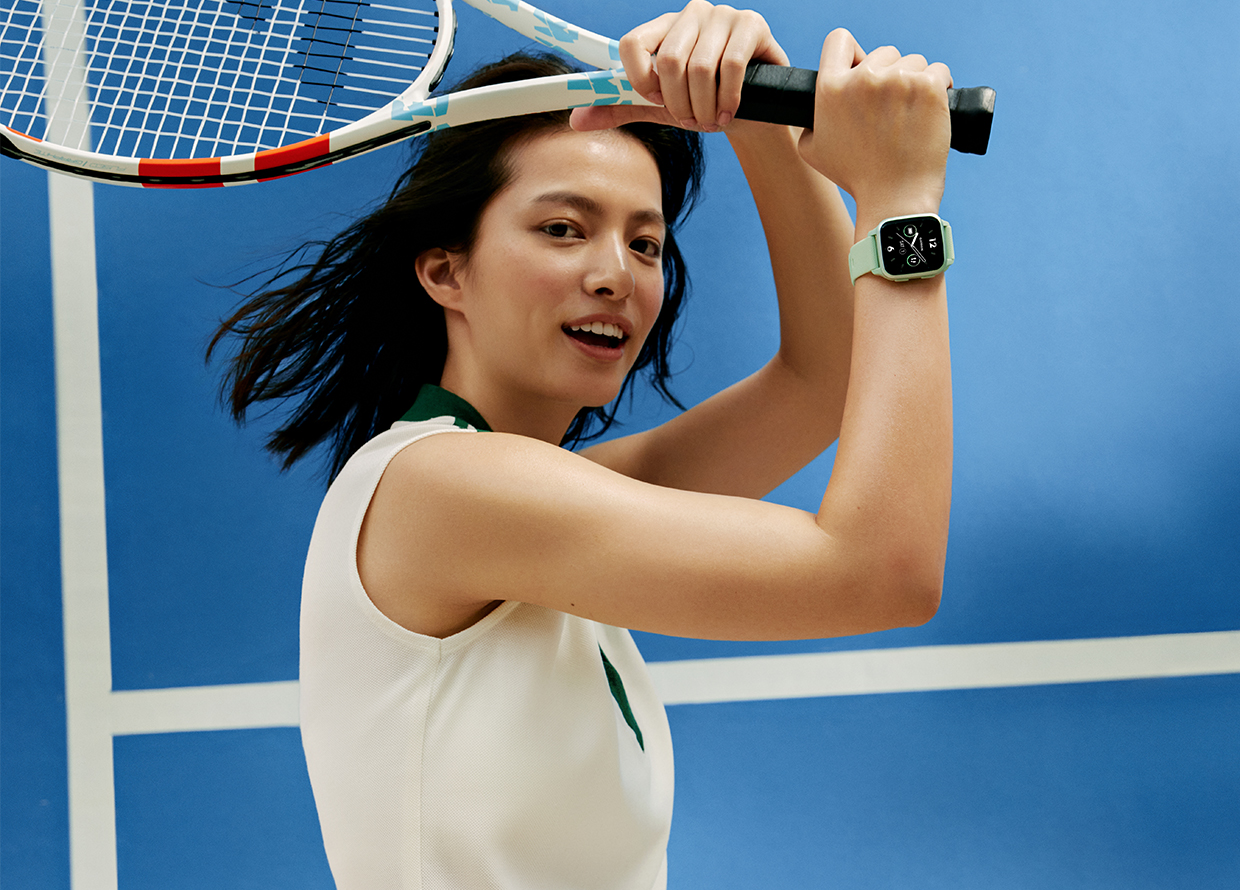 The Garmin Venu Sq 2 is a great entry-level smartwatch that comes with a wide array of features without the usual hefty price. It may not beat other flagship smartwatches in terms of long-term durability or functionality, but I do see the Venu Sq 2 as a smartwatch that can accompany and grow with beginners in their fitness journey. It's not a perfect watch, but if the Venu Sq 2 is any indication, it shows Garmin is on its way to hitting that sweet spot for casual wearers and athletes. 
The Garmin Venu Sq 2 is priced at RM1,188 and RM1,422 for the Music Edition. To purchase and view the full specs, visit Garmin's website here.
Click here for more tech gadget reviews.
| | |
| --- | --- |
| SHARE THE STORY | |
| Explore More | |