Support local artisans with Batik Boutique and Kind Kones' Merdeka collaboration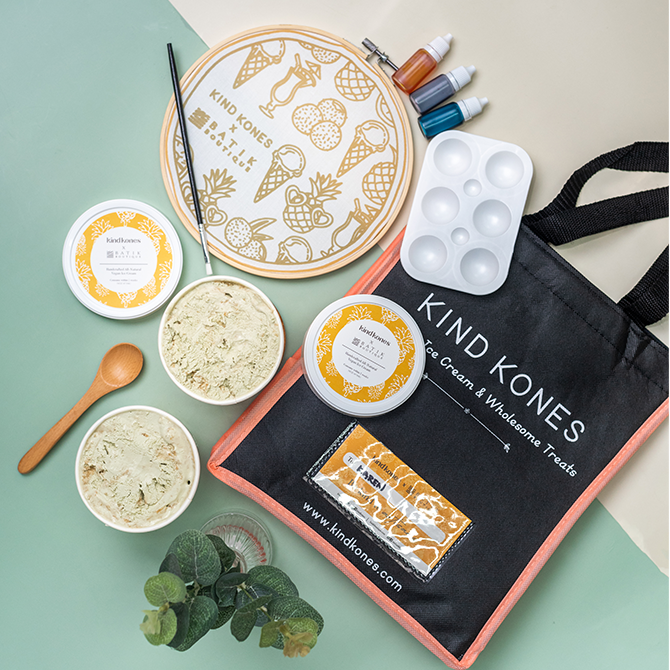 Merdeka month just got a whole lot sweeter! Local plant-based ice cream brand Kind Kones has teamed up with award-winning social enterprise Batik Boutique to create a gifting bundle in celebration of Malaysia's independence day. Called the 'Be Kind To Artisans Bundle', it combines Batik Boutique's Batik DIY Painting Kits (complete with cute tropical motifs) and Kind Kones' Merdeka flavour of the month, onde-onde, in a bid to promote unity, support and kindness toward home-grown artisanal brands.
Priced at RM169, the 'Be Kind To Artisans Bundle' is available for purchase throughout the month of August. Head to any Kind Kones outlet to get your hands on the bundle or purchase them via Batik Boutique and Kind Kones' website. Online purchases can enjoy free delivery within the Klang Valley.
Trade in your pre-loved luggage for a new Samsonite and help save the turtles
View this post on Instagram
When: 12 August to 25 September 2022
Where: Any Samsonite store in Malaysia
Samsonite's annual Luggage Trade-in campaign returns! This time with up to 40 per cent off three of their most popular and skilfully crafted silhouettes: the Magnum Eco, Enow, and Varro. Any pre-loved luggage is accepted regardless of brand, size and condition (non-usable included). In addition, Samsonite will donate RM10 from every trade-in purchase to WWF-Malaysia's 'Help Protect The Next Generation Of Turtles' initiative. Moreover, a fraction of the pre-loved luggage collected will be upcycled into exclusively crafted artisan flowerpots by Upcycled by FE, which will then be distributed to internal and external stakeholders.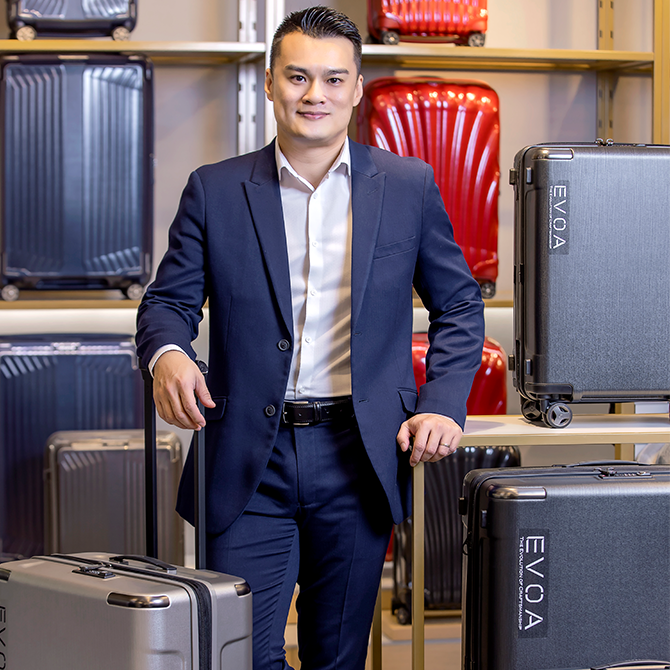 "The 'Help The Next Generation Of Turtle' initiative is an important addition to the push for greater sustainability in Malaysia and we are thrilled to be able to advance both the concepts of waste reduction and the move towards a more circular and supportive economy," says Ambert Khoo, General Manager of Samsonite Malaysia.
Made with upcycled yoghurt cups and PET bottles, the Magnum Eco is available in three sizes (55cm, 69cm and 75cm) and colours inspired by Mother Nature (Forest Green, Graphite and Maple Orange). For those seeking state-of-the-art functionality with cutting-edge design, the Enow is available in three sizes (55cm, 69cm and 75cm) and two classic colours (Black and Latte). If contemporary design and practicality are what you're after, the Varro is available in three sizes (55cm, 69cm and 81cm) and two modern hues (Black and Peacock Blue).
For more information on this campaign, visit Samsonite's website.
Relive the greatest rock hits with KLPAC's 'Rewind'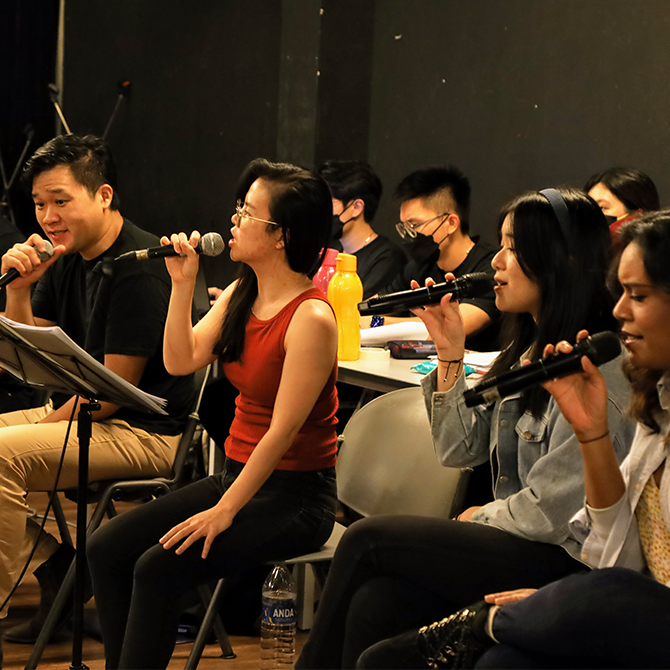 When: 18 to 22 August 2022
Where: Pentas 2, KLPAC
Rockers and headbangers, this one's for you! If you're still jamming to the likes of Paramore and Evanescence, then you definitely don't want to miss this. For the first time in three years, KLPAC and The Actors Studio bring Rewind, an unplugged concert featuring mega rock hits from the '90s to early '00s. Rewind will feature two programmes performed back to back, but interestingly, audiences can choose to pick one programme featuring 13 songs, or both programmes making it a 26-song marathon of non-stop rock 'n' roll.
Programme A pays homage to female rockers such as Avril Lavigne, Sheryl Crow, The Cranberries, Evanescence, Joan Osborne, and more. On the flip side, Programme B will rock the stage with male-fronted bands such as Green Day, Nirvana, Oasis, Counting Crows, Red Hot Chilli Peppers, U2, and the like.
Tickets for Rewind are priced at RM65 for one programme and RM100 for two programmes (A+B) of any show date combination. For more information, head to their website here.
Savour a taste of The Balvenie French Oak Cask 16 Year Old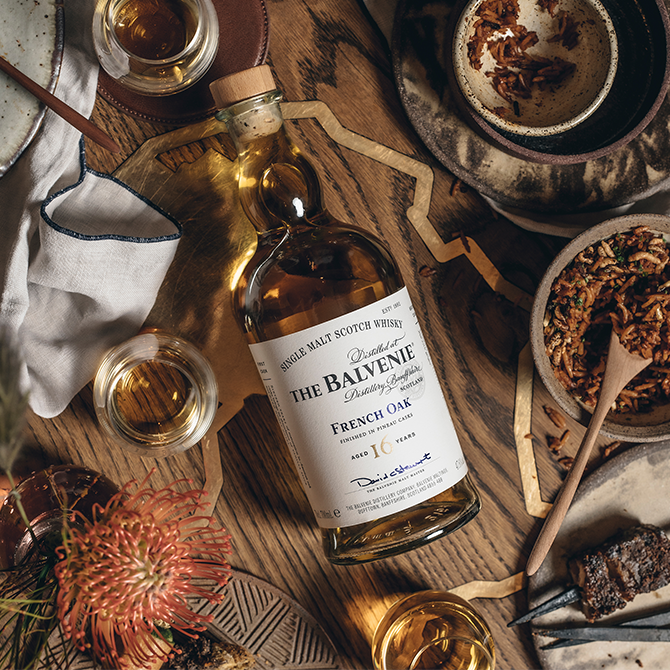 The Balvenie recently unveiled the latest addition to its Cask Finishes Range: The Balvenie French Oak Cask aged 16 years. Embodying the Speyside distillery's honeyed signature style, the new expression is crafted using ​​Malt Master David C. Stewart MBE's pioneering cask finishing process. It involves taking whisky from a period of maturation and moving it into a different cask for a shorter period. This imparts a distinct layer of flavour to the whisky that's unparalleled by other methods.
As a result of maturing for 16 years in traditional American Oak whisky barrels and then being transferred to French casks that previously held Pineau des Charentes, the expression presents a beautiful depth of flavour. On the nose, it offers light floral notes of lotus and geranium with hints of fresh meadow grass and peeled apple skin. Sipping on the light gold liquid welcomes a complex yet well-balanced combination of grapefruit, geranium, glazed fruit, and ginger, all with a refreshing finish.
The Balvenie French Oak Cask 16 Year Old is available at The Chambers, Wholly Spirits, Cellar 18, Wine & Liquor Warehouse, Wine Warehouse, WIP On The Park, WIP Bangsar Shopping Center, Burnin' Pit, Butchers Block, Whisky Bar, Dark, Hybrid and Mezze Bistro.
Learn the craft of 'mengkuang' weaving at GMBB
View this post on Instagram
When: 20 & 21 August 2022, 2pm until 5pm
Where: Reka-Reka, Level 3, GMBB
For a fun excursion out, try a fun workshop organised by GMBB this weekend at their Reka-Reka space to get closer to your Malaysian roots. You can learn the art behind mengkuang weaving from a master weaver hailing from Pulau Carey, Selangor. In 2015, she was declared a National Heritage and Living Legend by the Ministry of Tourism and Culture so you'll be in very good hands. Slots are limited so don't miss out on this unique opportunity!
For more information, follow GMBB on Instagram.
Liven up your Sunday with a Beyoncé-themed brunch
View this post on Instagram
When: 21 August 2022, 11am until 2pm
Where: Hijau, RexKL
Fan of the one and only Queen B? Then join the rest of the Beyhive at RexKL for a vegan brunch buffet presented by Hijau. You can also sip on some Beyoncé-themed cocktails from the Rex Bar as you jam to the tunes of Renaissance and enjoy performances by Cik Teh Botol and Xehra. Interested parties are encouraged to reserve via their form as walk-ins are subject to availability. The brunch is priced at RM50 per pax or RM75 with drinks.
For more information, follow RexKL and Hijau on Instagram.
Catch the final days of Kuala Lumpur Fashion Week 2022 
View this post on Instagram
Malaysia's biggest annual fashion event is back, featuring some of the most innovative local fashion designers the country has to offer. KLFW 2022 kickstarted on August 17 at Pavilion KL and if you haven't been able to catch any of the shows, fret not as it will be ongoing till August 21. It's the perfect opportunity to squeeze in some retail therapy while you're there! Malaysian designers and brands such as Kit Woo, Nelissa Hilman, Phyn Studio and Innai Red have so far presented their collections on the runway. You can check out the daily schedule on KLFW's Instagram.
For more information, head to their website.
Find more things to do in our previous BURO Weekend Guides here.
| | |
| --- | --- |
| SHARE THE STORY | |
| Explore More | |