Look no further than these vegan grocers in the Klang Valley for your daily plant-based needs
With increasing awareness and education on climate change, animal cruelty and nutrition, it's no wonder why the vegan movement has been growing rapidly over the past decade. Even in Malaysia, there are now plenty of vegan substitutes to our daily food and beverage choices, with plant-based milk and meats among the more common alternatives.
Whether you're an aspiring vegan, a plant-based advocate, or an individual looking to make more eco-conscious and healthy lifestyle choices, we've rounded up a list of vegan grocers in the Klang Valley to shop for your daily needs.
Vegan District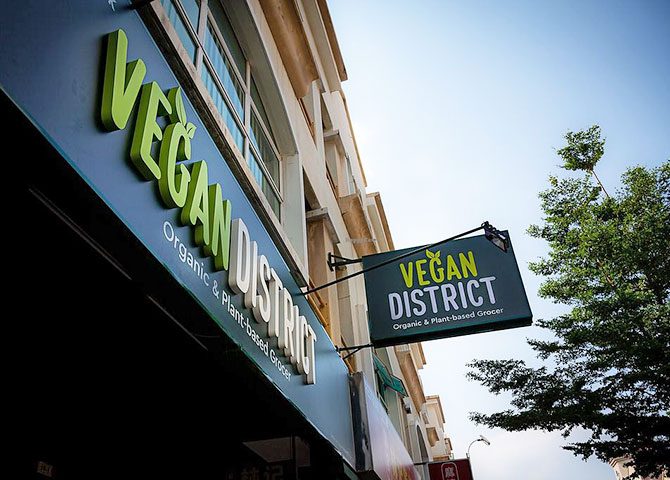 Launched in 2019, Vegan District has fast become a one-stop destination for vegans and aspiring vegans to shop for vegan, cruelty-free, dairy-free, gluten-free, organic and plant-based products. Located in Kota Damansara, the fully vegan shop prides itself as the first-of-its-kind in the country, offering an extensive range of products including plant-based meats, milk, butter, bread, dry foods, personal care products, and even craft supplies.
Address: 19-G, Jalan PJU 5/4, Dataran Sunway, Kota Damansara, 47810 Petaling Jaya, Selangor
Opening hours: 10am to 7pm daily
Contact: +6012 764 9210
Website | Facebook | Instagram |  Shopee
Green Bamboo Organic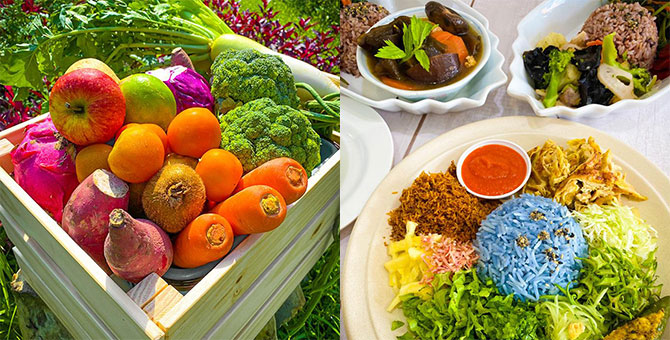 Green Bamboo Organic prides itself in offering organic, vegan, vegetarian and natural food since 1997. Established long before the vegan movement started "trending" in Malaysia, the brand stays true to its philosophy of serving wholesome vegan and vegetarian food. On top of selling fresh groceries, the store also serves Malaysian and Asian vegetarian and vegan dishes. Besides that, customers can shop from GB Wholefoods—an online extension of its retail outlet that delivers straight to your doorstep—featuring home and lifestyle products in addition to food and pantry supplies.
Address: 36A, Jalan Desa Bakti, Taman Desa 58100 Kuala Lumpur
Opening hours: 10am to 7pm (closed on Sundays)
Contact: +6011 3332 8218
Website | Facebook | Instagram
Miyosi Mart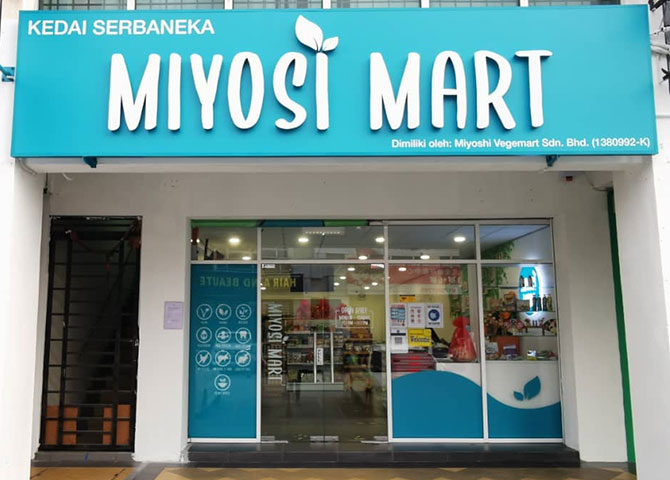 Those living around Klang can head over to Miyosi Mart to get their plant-based, vegan and vegetarian groceries. Alternatively, the mart also delivers to most places within Kuala Lumpur and Selangor. The name 'Miyosi' means "three goods" in Japanese—representing the mart's Japanese-style concept and core values: caring, convenient and comfortable. Its mission is to promote a meatless diet with its careful selection of organic beverages, fruit juices, spreads, cereals, milk and more.
Address: 53, Lorong Batu Nilam 21B, Bandar Bukit Tinggi 2, 41200 Klang, Selangor
Opening hours: 9am to 7pm daily
Contact: +6017 937 6522
Website | Facebook | Instagram
Ooi Meatless Grocer (OMG)
Ooi Meatless Grocer (OMG) is a home-based grocer that delivers frozen vegan food within the Klang Valley. On top of offering its own range of ready-to-cook dumplings, homemade meats, noodles, and rice, OMG also acts as the sales and delivery partner for The Raw Powerhouse—serving ready-made Asian dishes that are perfect for days when you want a quick meal without having to cook from scratch!
Contact: +6011 1625 1008
Veganova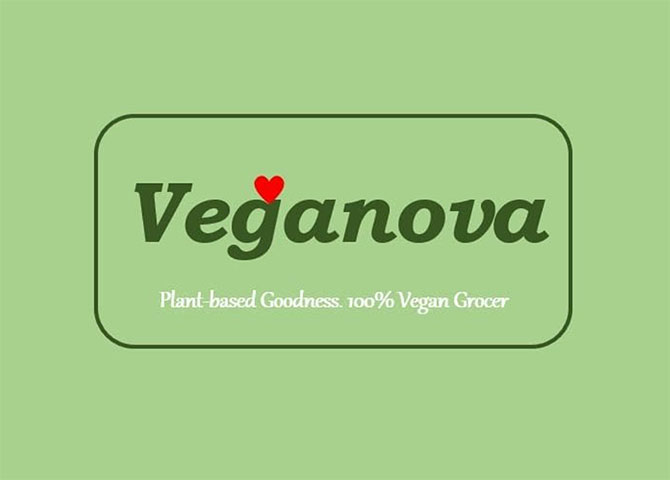 Veganova is a new online-based 100 per cent plant based grocer selling products without animal materials or animal-derived ingredients. The store curates almost everything you'll need for day-to-day use in your kitchen, spanning food and beverage items, dry foods, baking goods, and selected household and personal care items.
Contact: [email protected]
For more plant-based and vegan content, head over here.