It is common knowledge by now that Malaysia is a foodie's paradise. From Penang and Kuala Lumpur to Kedah and Sabah, you will find yourself experiencing some of the best meals of your life.
What comes to mind when you think of food in Ipoh? The city in Perak is more than just chicken rice, beansprouts, and dim sum. It also has some of the most unique restaurants and cafes—offering top-notch delicacies (in addition to gorgeous aesthetics). It is among the most popular places to visit for food after all.
1. Être Patisserie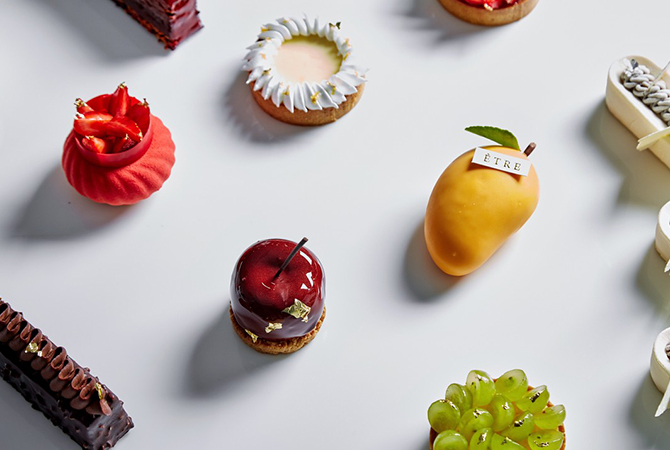 Specialising in French pastries and desserts, the popular cafe wows with its tantalising combination of Insta-worthy aesthetics and unique treats. Petit Gateux to try include Mango with Kaffir Lime, Ipoh White Coffee Tart, Cerise, Framboise, and Guanaja. The patisserie also serves big cakes that you can pre-order.
Address: 30, Jalan Lee Kwee Foh, Taman Canning, Ipoh
Contact: 016 557 1111
Website | Facebook | Instagram
2. Chakori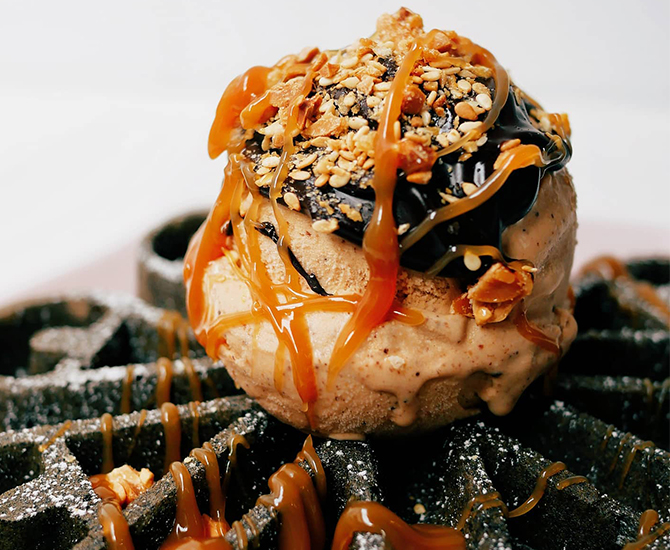 If you're a fan of all things dessert, Chakori is the spot for you. Along with neon lights and an Insta-worthy aesthetic, Chakori wows with its menu filled with delectable treats—from waffles and sorbet to gelato and cakes. Try the Hazelnut Gelato with ground peanuts and waffle when you're there.
Address: 35, Jalan Market, Ipoh
Contact: 016 902 5191
3. dé Cafe & Rest House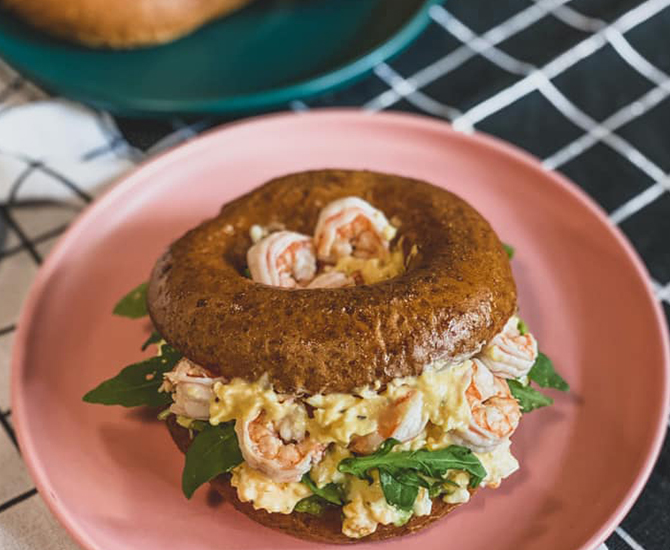 Located in an alley along Concubine Lane, the hidden cafe is spacious and filled with natural light. Grab cakes and a cup of coffee (or two) while you converse with friends. Even better, take in the ambience while you immerse in your favourite book. The spot also offers hearty mains if you're feeling hungry.
Address: 35, Jalan Sultan Iskandar, Ipoh
Contact: 05 246 1010
Website | Facebook | Instagram
4. Yuk Sou Hin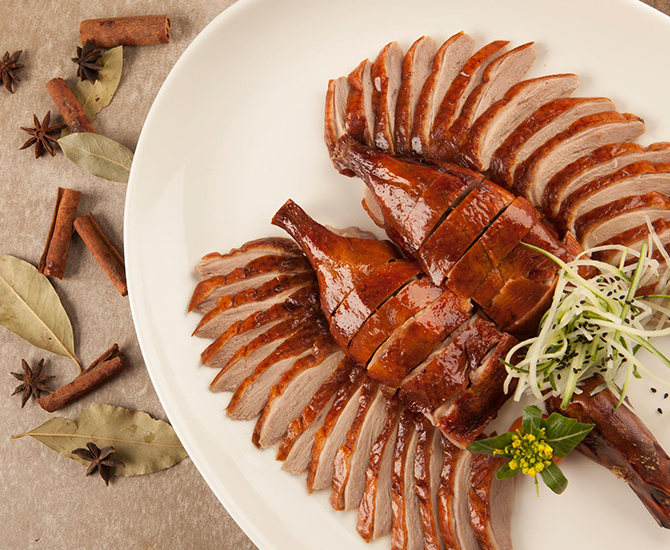 Known as one of the best eateries in town, Yuk Sou Xin is located in Weil Hotel. The Cantonese fine dining restaurant is popular for its dim sum and signature smoked duck dishes (such as smoked lychee wood duck).
Address: 292, Jalan Sultan Idris Shah, Ipoh
Contact: 05 208 2103
5. Jeff's Cellar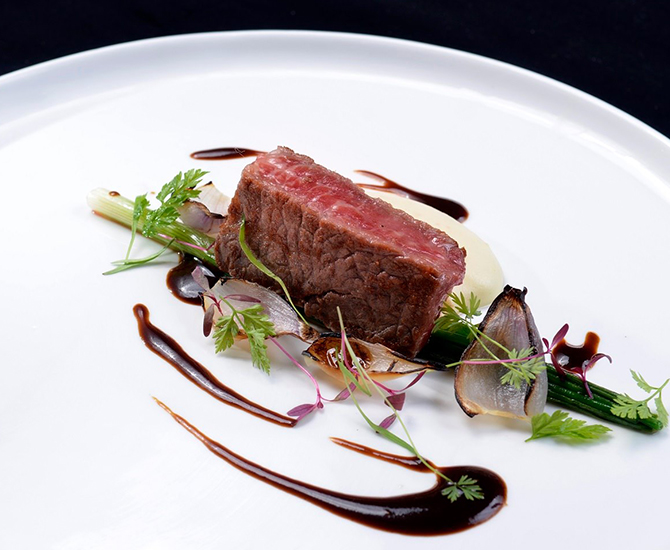 Situated within a 260-million-year-old limestone cave, Jeff's Cellar is one of the most unique spots in Malaysia for wine and dine. Part of The Banjaran Hotsprings Retreat, patrons come here for a truly special dining experience.
Address: 1, Persiaran Lagun Sunway 3, Sunway City, Ipoh
Contact: 05 210 7777
Website | Facebook | Instagram
6. The Museum
If you have been to The Starling Mall recently, you will notice that the popular restaurant from Ipoh now has an outlet here in KL. The Museum in Ipoh might resemble an Irish bar on the outside but on the inside, colonial elements adorn the interior. Known for char siew, the restaurant's menu also includes options such as Fried Three Treasure Vegetables and Clams with Chinese wine and Sweet Basil.
Address: 1, Persiaran Green Town 7, Green Town Business Centre, Ipoh
Contact: 05 246 0688
7. Petit Mary Patisserie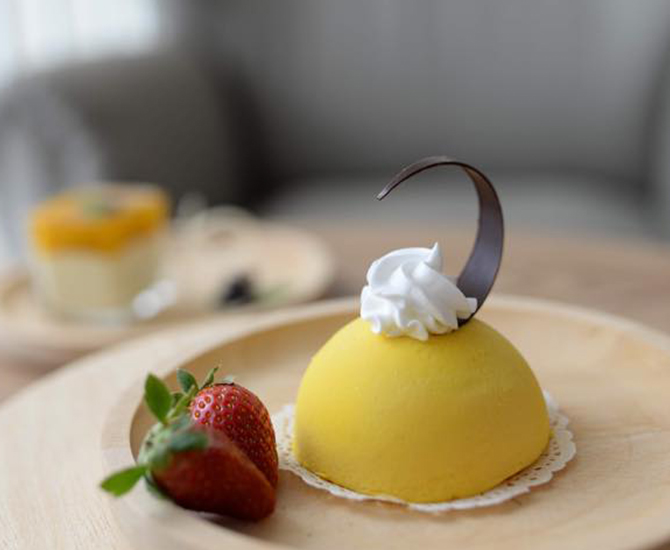 The floral-themed cafe in Ipoh ticks all the right boxes—from a beautiful aesthetic to Instaworthy treats. Perfect for afternoon tea, you will be able to munch on a plethora of pastries, cakes, and macarons.
Address: 83, Jalan Langsat, Taman Teh Teng Seng, Ipoh
Contact: 05 547 1328
8. Durbar at FMS
Formerly known as FMS—one of the country's oldest restaurants (founded in 1906), Durbar is where you go for a menu that's the epitome of East meets West. The vintage setting is reminiscent of the zeitgeist of FMS's prime years. Try the Classic Chicken Mornay, Baked Stuffed Crab, Hainanese Chicken Chop, and Oxtail Soup.
Address: 2, Jalan Sultan Idris Shah, Ipoh
Contact: 017 797 7115
9. Perfect Ice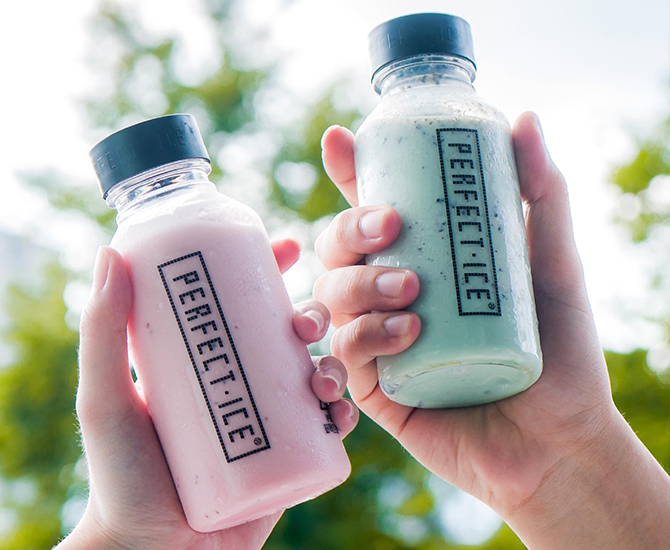 Established in Seoul, this dessert parlour from South Korea specialises in Softserve and milkshakes. Try flavours such as Black Cereal Milkshake, Strawberry Milkshake, and Mint Chocolate Milkshake.
Address: Twenty4 Smart Convenience Store, Lot G26A, Ground Floor, Ipoh Parade, Jalan Sultan Abdul Jalil Greentown, Ipoh
Contact: 011 1025 2628
Website | Facebook | Instagram
10. Jln Theatre Cafe
You can't go to Ipoh and not check out Jln Theatre Cafe. Cofounded by Kenneth Eng and Jecvis Wang, the minimalist cafe and micro-roastery offers specialty coffee, cakes, and desserts.
Address: 76, Jalan Theatre, Taman Jubilee, Ipoh
Contact: [email protected]
Website | Facebook | Instagram
For more restaurants and cafes to check out, click here.
| | |
| --- | --- |
| SHARE THE STORY | |
| Explore More | |