Food + Drink
8 Amazing breakfast and brunch spots in KL that will get you out of bed
Rise and shine
FEATURED IMAGES: @guans.kl/INSTAGRAM, @breakfast_room/INSTAGRAM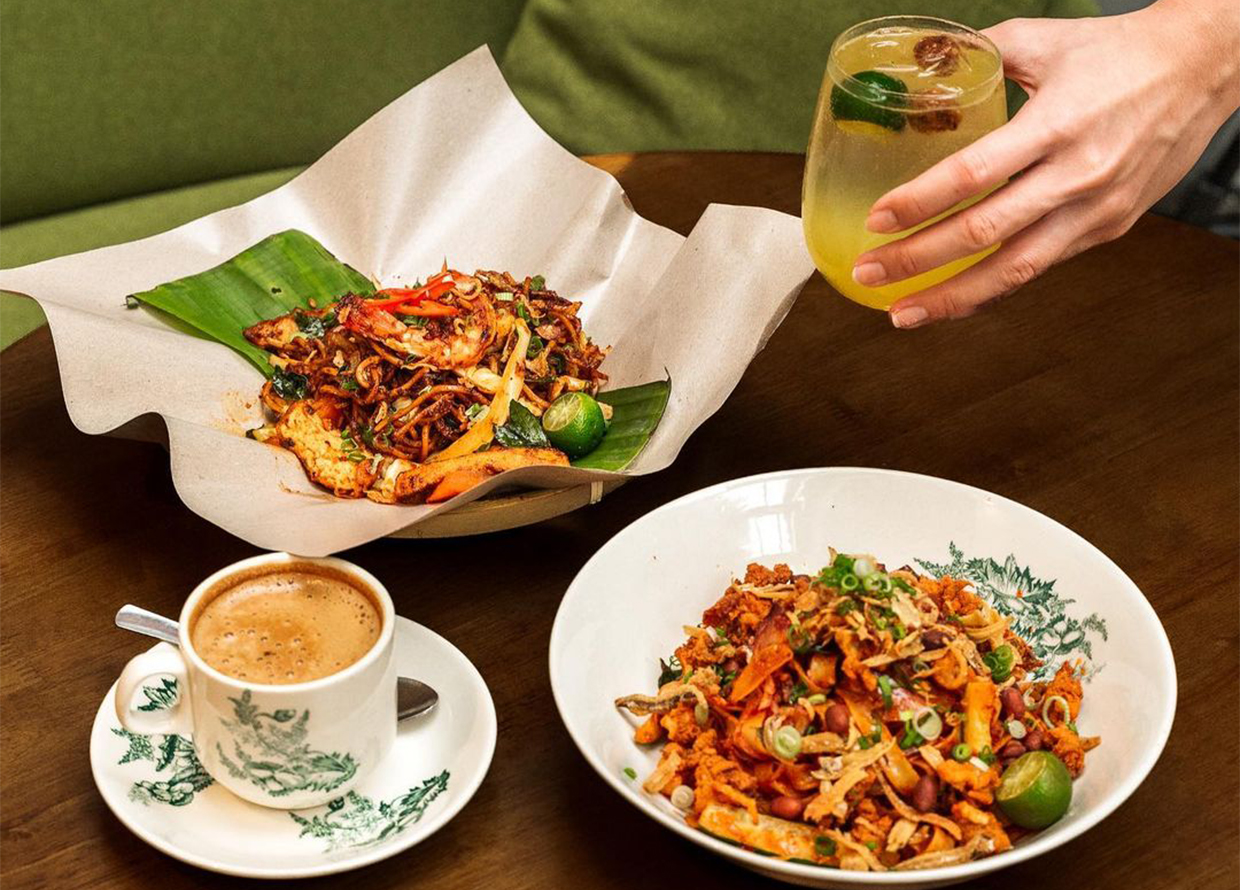 There's something about having a good morning routine that just makes our day, and one thing that would make it even better is a good meal. Whether you're naturally a morning person or you just need some incentive to get up a little earlier, here are eight breakfast and brunch spots you have to visit to start your day right. 
1. BREAKFAST ROOM
View this post on Instagram
Your senses are in for a treat at the Breakfast Room. Take in the smell of freshly baked pastries while your eyes feast on the variety of dishes and finally… take a bite of the most delicious breakfast meal. This cafe in Bukit Jelutong is has even started its own community called the #gengbangunpagi. Breakfast Room serves a wide variety of freshly baked bread, breakfast sandwiches, and even burgers! 
Try: Full Brekkie (Beef bacon, chicken sausages, sunny side up eggs, hash brown, toast, sautéed mushrooms and tomatoes) and Grilled cheese toast
Address: 
Breakfast Room Bukit Jelutong – 1-LG2-03, D'Vida, Jalan Bazar U8/101, Bukit Jelutong

Pulp x Breakfast Room – Tiffin At The Yard, Sentul Depot
Opening hours:
Breakfast Room Bukit Jelutong | Tuesday – Sunday, 8am – 3pm. Friday, 8am – 12.30pm. Closed on Mondays. 

Pulp x Breakfast Room | Wednesday – Sunday, 9am – 5pm
2. GUAN'S 
View this post on Instagram
Two words to describe Guan's: modern kopitiam. You'll always find a line outside this kopitiam-inspired cafe because it has something for everyone. To satisfy your local food cravings, Guan's has a wide selection of dishes like its signature mee mamak, nasi lemak with a variety of condiments, good ol' kaya and butter toast, and variations of tea and coffee. 
That's not all, flip the menu and you'll find its Western side. It features what you would usually find at a regular cafe—a variety of croissant sandwiches, salads, and pasta. However, its local roots aren't forgotten as this menu also has fusion dishes like sambal fettuccine with fried chicken and croissant with curry chicken. 
Try: Mee mamak and dry curry mee hoon with fried chicken
Address: 
PJ outlet – 29, Jalan SS 4c/5, Taman Rasa Sayang, 47301 Petaling Jaya, Selangor

Puchong outlet – 31-G, Jalan Bandar 18, Pusat Bandar Puchong, 47610 Puchong, Selangor
Opening hours: 8am – 5pm daily
3. BEAMING
View this post on Instagram
Looking for a simple yet fulfilling meal? Then head on over to this little breakfast spot that serves up a variety of breakfast sandwiches. Beaming gained some attention online earlier this year for its English muffin sandwiches that (according to those who have frequented the place) rival the big 'M'. Although Beaming doesn't have the most extensive menu, everything it serves—pastries, doughnuts, granolas—are all made in-house and from scratch. 
Try: Egg and cheese (English muffin, cheese, and egg) and Beaming (English muffin, chicken sausage, and cheese)
Address: 89, Jalan Bangsar, 59200, Kuala Lumpur
Opening hours: 8am – 2pm | Closed on Mondays and Thursdays
4. Common Man Coffee Roasters
View this post on Instagram
The popular cafe slash coffee roaster from Singapore recently landed in KL and has been causing much food envy and raving reviews for its coffee. Offering a wide selection of dishes and drinks, one can keep going back for more and never get bored of its menu.
Try: Common Man Fluffy Pancakes with caramelised bananas, walnuts, berry coulis and salted caramel sauce if you have a sweet tooth or for something more hearty (and savoury), Common Man Full Breakfast. The cold brew here is a must as well. Alternatively, we would recommend the Sautéed Kale & Egg White Scramble (so addictive).
Address: A-G-1 New Podium, Plaza Vads, No. 1 Jalan Tun Mohd Faud, 60000 Kuala Lumpur
Opening hours: 7.30am – 6pm
5. Idli Only Cafe
View this post on Instagram
A restaurant that specialises in only one item may ellicit notions of boredom but when that single dish comes in flavours previously unheard of (to us, at least) and over two dozen different accompaniments, monotony will certainly not be found on the menu.
Try: Butter Podi Idli (spiced and battered, then crisped till golden in butter)
Address: 64, Jalan Maarof, Bangsar Baru, Kuala Lumpur
Opening hours: 8am – 8pm (Open daily)
6. Breakfast Thieves
View this post on Instagram
A twin of the Melbournian cafe, its KL outpost is the only spot in the city where thieves openly congregate. Every weekend since its launch, the very Insta-worthy vicinity has seen snakes of millennials queueing for a chance to sample the Asian-influenced, Aussie-style plates in the captivating rustic glasshouse-esque structure.
Try: Mr. Terry Benedict (24-hour braised beef cheeks, poached eggs, crisp patatas and yuzu hollandaise)
Address: 29-5, Jalan Riong, Bangsar, Kuala Lumpur
Opening hours: Tuesday – Sunday | 9am – 5pm
7. Dolly Dim Sum
View this post on Instagram
A contemporary Chinese tea house serving all-day grazing plates is a dime a dozen in this city. But one that serves beautifully made pork-free dim sum within a stylish restaurant complete with modern design features and a snazzy yet casual ambience? Just this one.
Try: Dim sum classics like har gao, siew mai, and a crowd-favourite, the liquid gold-oozing egg custard buns
Address: Pavilion Elite, Avenue K, NU Sentral
Opening hours: Dependent on outlet
8. Strangers at 47
View this post on Instagram
Strangers at 47 is perhaps one of the most popular brunch cafes in PJ that has managed to maintain its standards since it first opened. Through and through, however, it's the crepes here that you can't miss out on.
Try: Big Breakfast Crepe BBC (all the breakfast faves in one)
Address: 47, Jalan 17/45, 46400, Petaling Jaya
Opening hours: Weekdays, 11am – 10pm. Weekends, 9am – 10pm | Closed on Tuesdays
For more food and drink stories, click here. 
| | |
| --- | --- |
| SHARE THE STORY | |
| Explore More | |