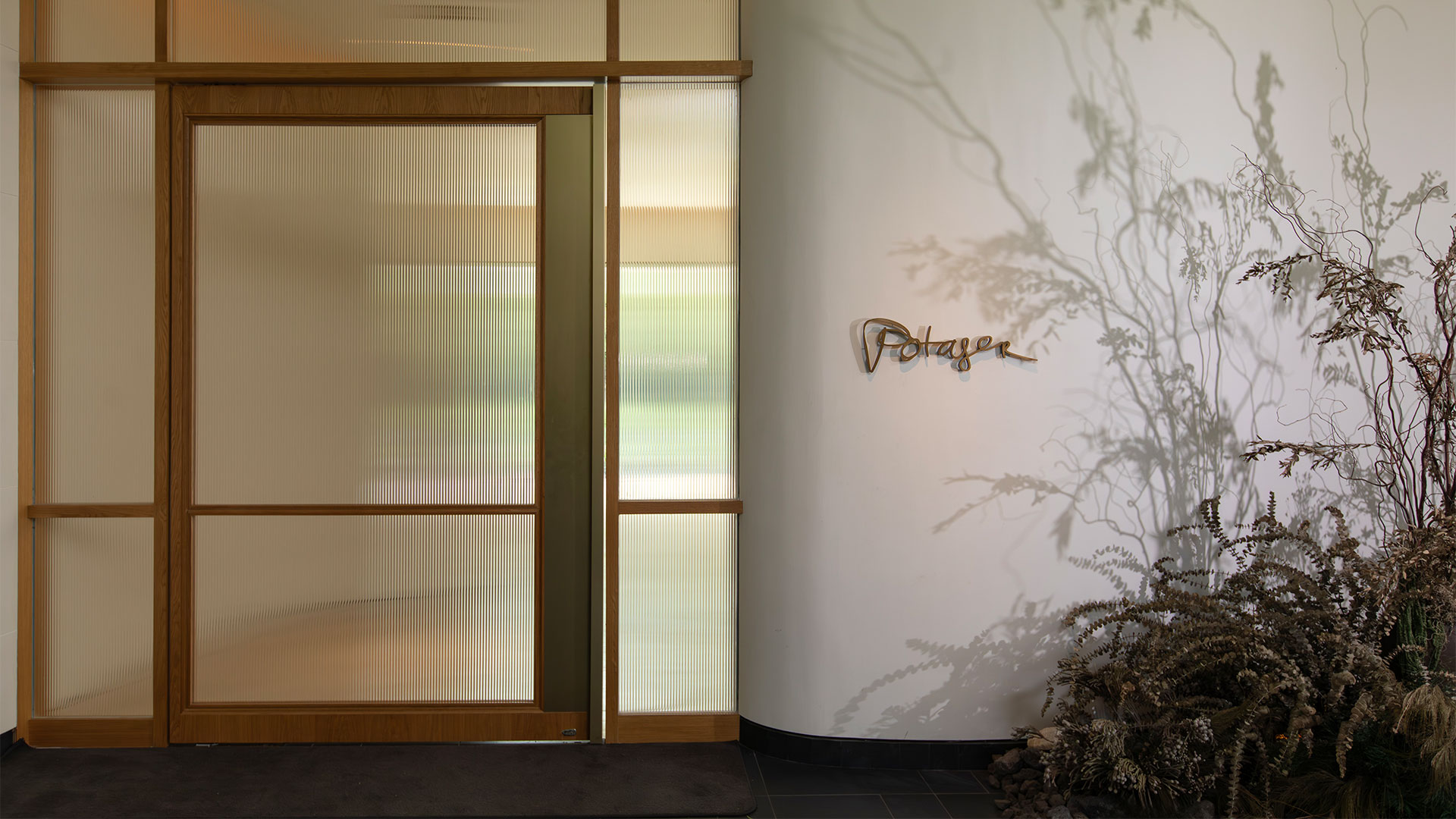 Every year, the Klang Valley's dining scene burgeons with exciting new openings. From casual cafes to modern eateries and fine dining restaurants, avid gastronomes and culinary enthusiasts are spoilt for choice with dining options at every corner. But out of the many establishments entering the growing #BUROEats list—our monthly directory of the latest F&B outlets to open in the city—one stands out in 2023. As voted by our panel of judges, that restaurant is none other than Potager, winning the inaugural #BUROEats of the Year Award for the best new restaurant this year. Find out what makes this new entry to the scene worth a visit in our review below.
---
They say good things come to those who wait, and Potager is certainly worth its years in the making. Since a little bird told me about the concept behind the restaurant roughly a year ago, I have been earnestly waiting to see that vision be brought to life. That day finally came in September, followed closely by my eager visit. 
Nestled in the enchantingly lush Bamboo Hills, Potager exudes a sense of zen from the moment I step onto the bamboo-lined path to its entrance. The service team greets me by name out front, kindly beckoning me into the breathtakingly beautiful space within. Once inside the sanctum, the calm, almost spa-like atmosphere gently heightens the senses—a clear contrast from the wet weather pitter-patter I had just slipped away from. 
A showcase of visual art pieces, landscape and botanical installations—all of which are commissioned creations by local craftsmen—set the scene, inviting one to pause and inspect their beauty. My inner nature lover is particularly drawn to the central courtyard designed by local design studio SputnikForest, reflecting the verdant greenery of the surrounding enclave.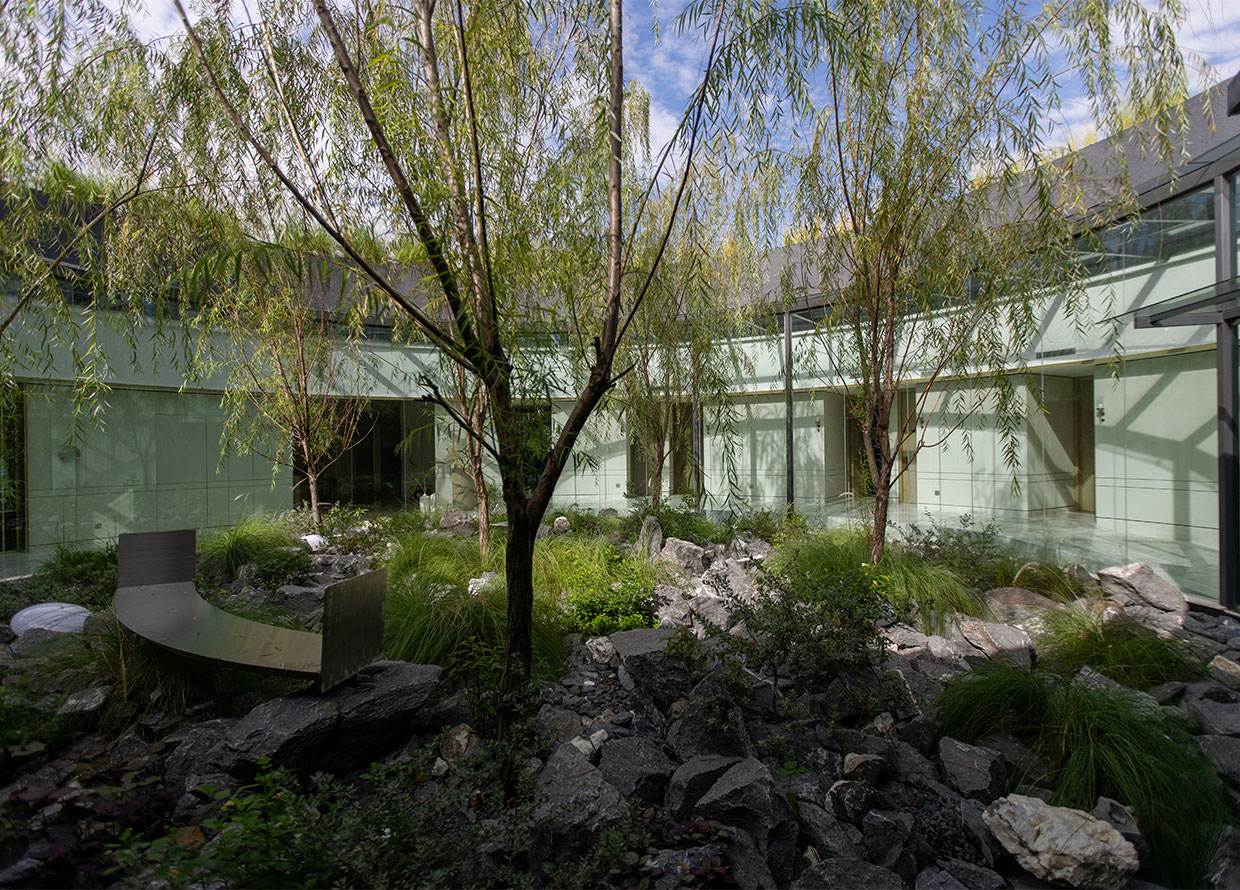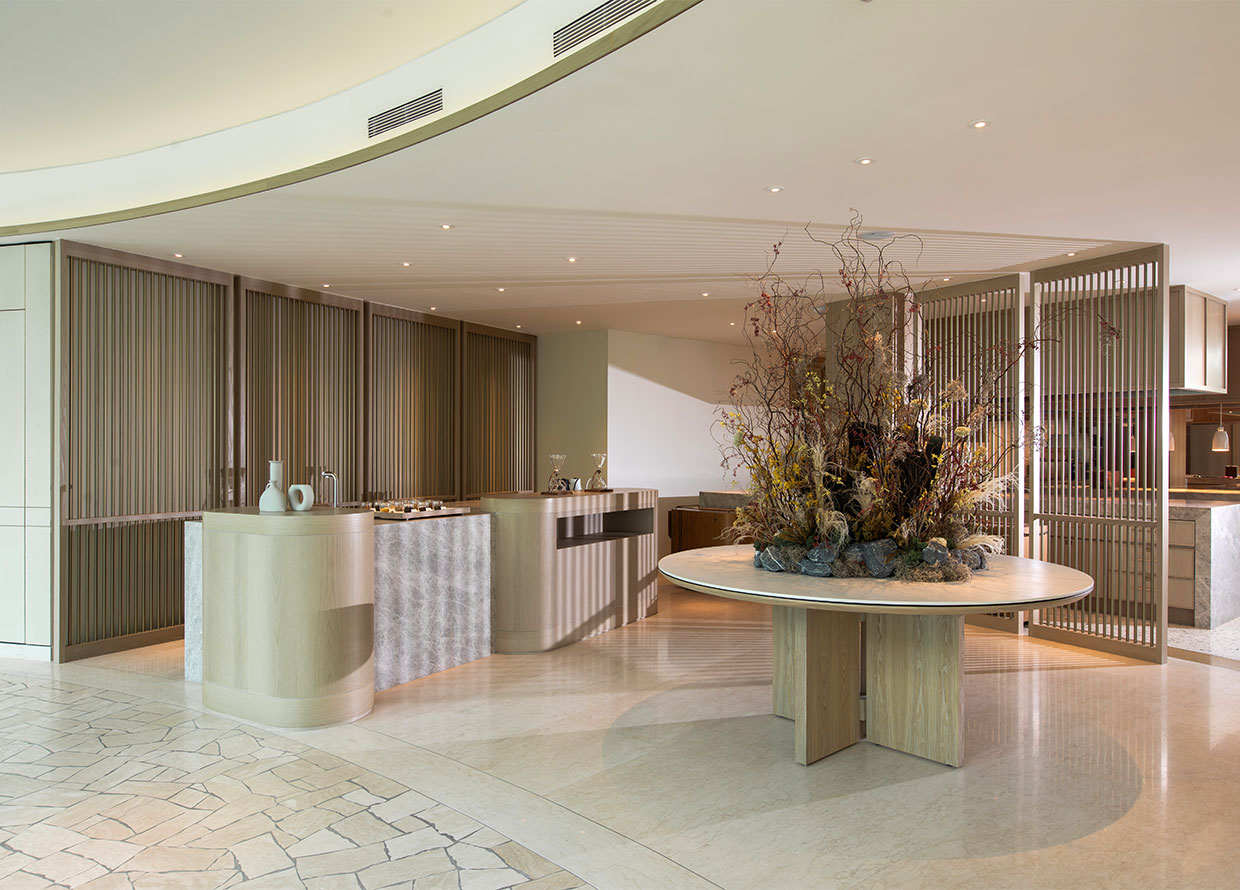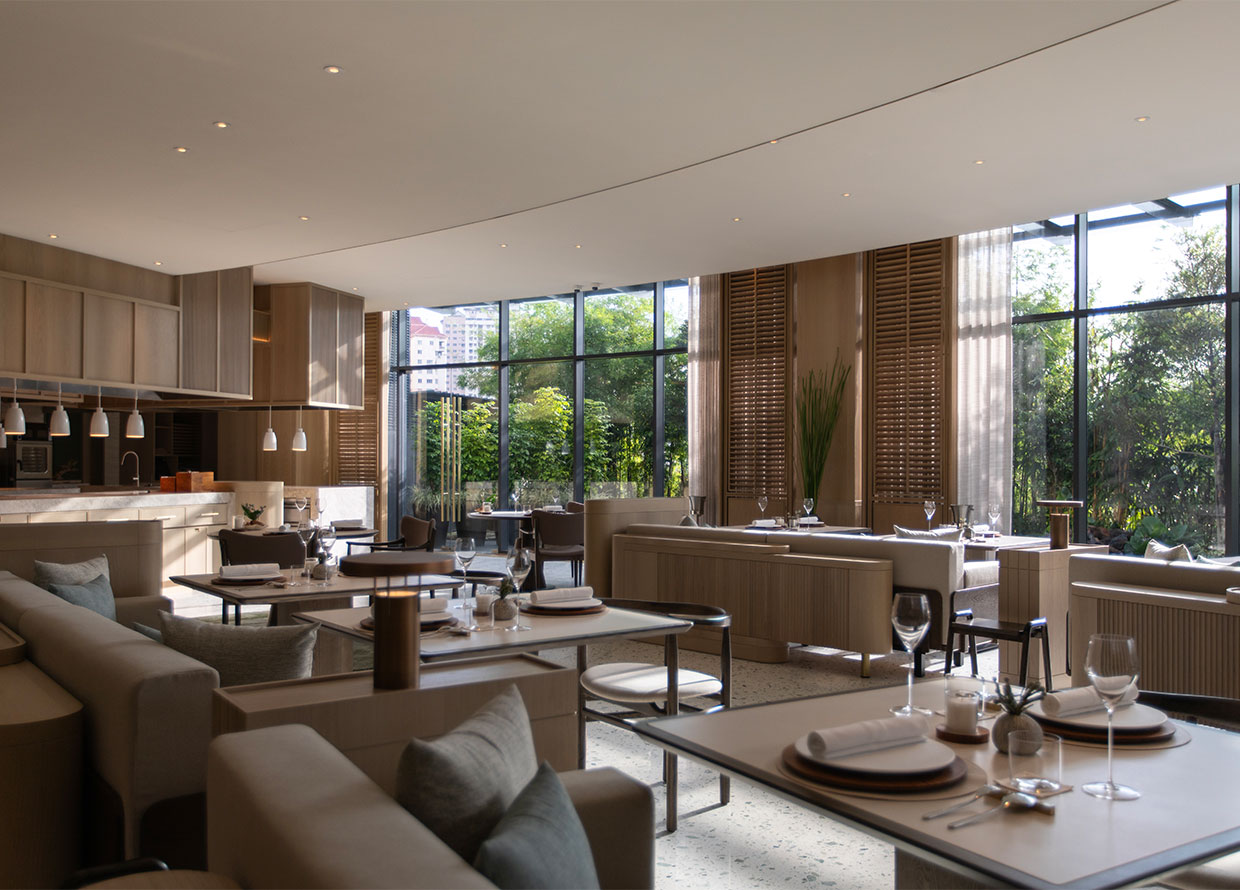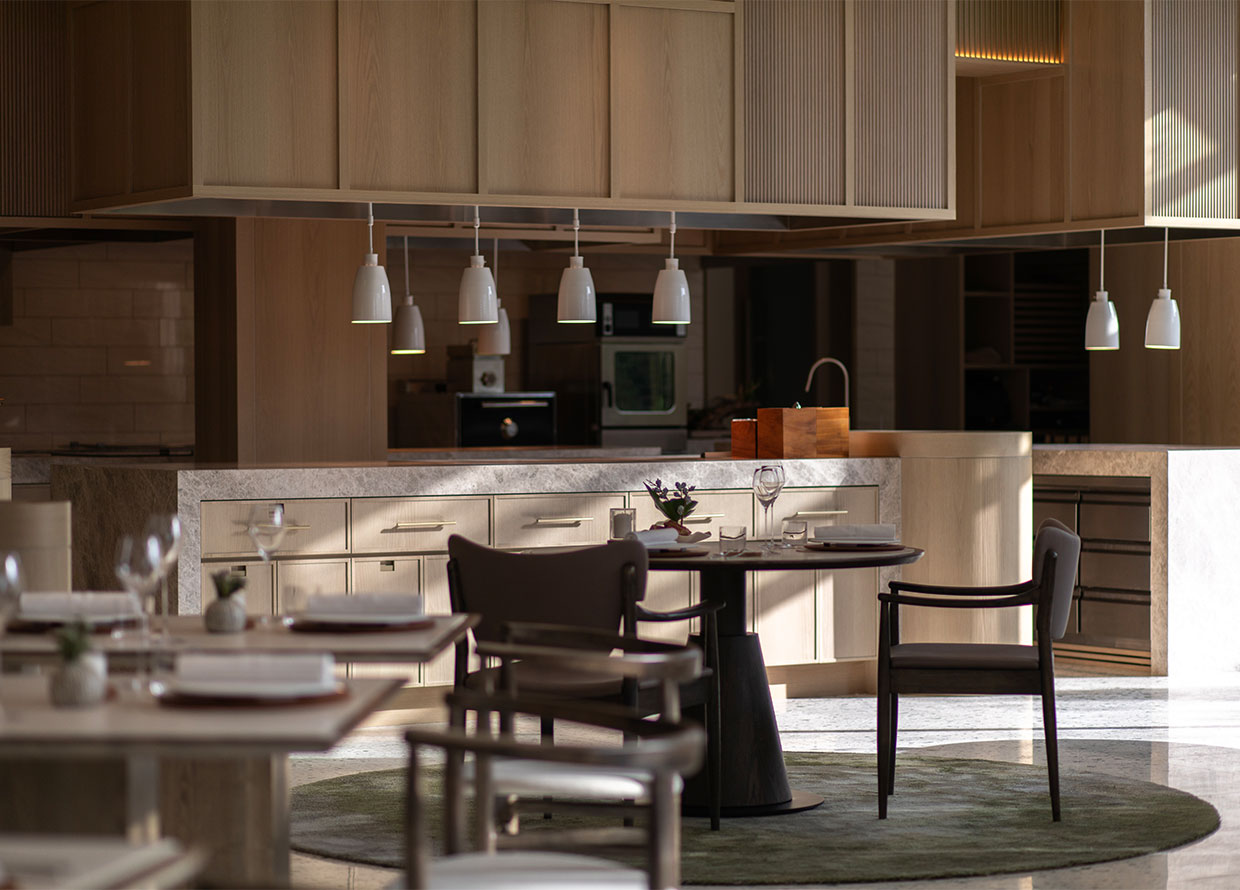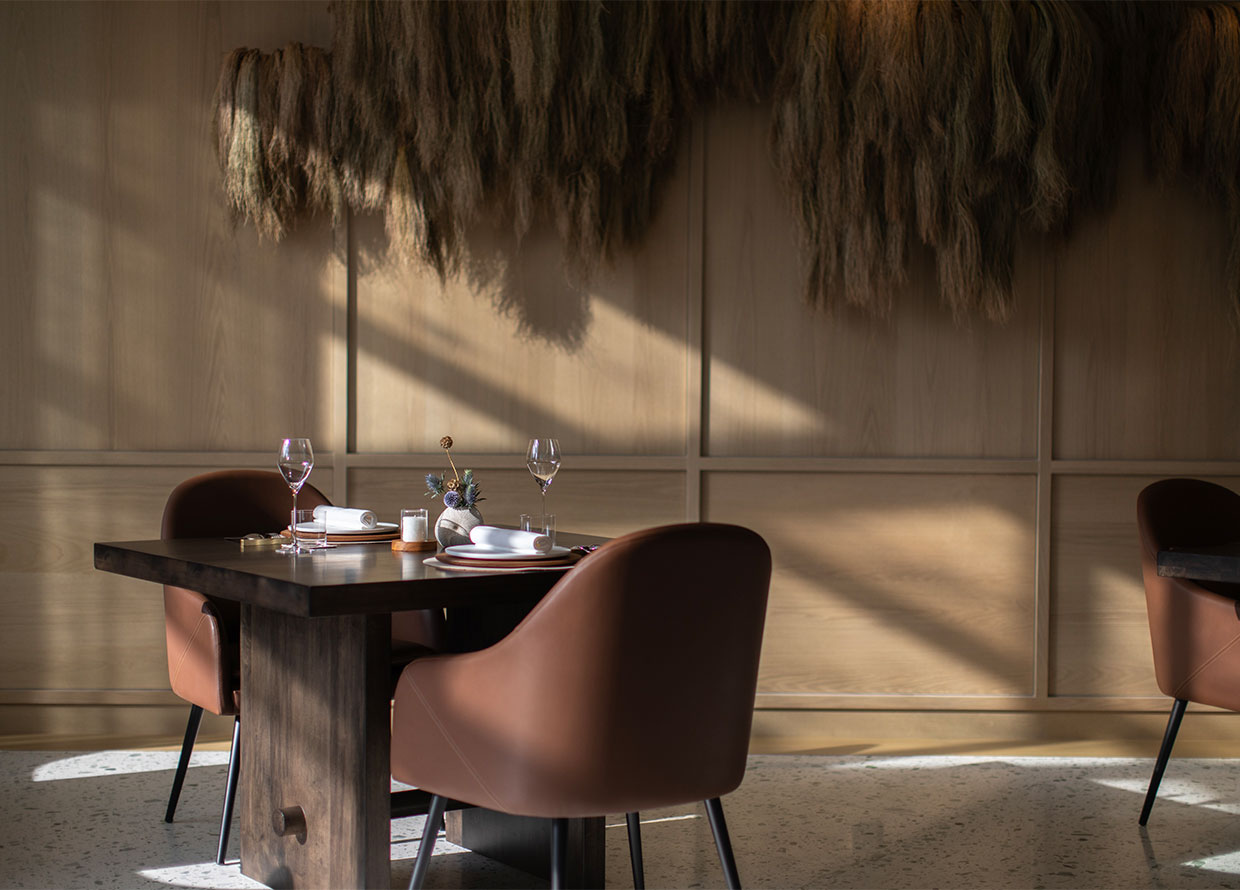 Wall sculptures fashioned from cyperus blooms and paintings by emerging artists catch my eye as I make my way around the circular glass structure at the centre of the restaurant, juxtaposed against timeless materials like marble, timber and terrazzo. I am told that "every single element has been thoughtfully curated for the space in a celebration of the hands that laboured" and that unmistakably translates into the Potager experience. 
Even the sense of smell is taken into consideration, resulting in a custom fragrance curated by wellness artisans Cliff & Max. The exclusive scent is featured in the hand wash and lotions in the restaurant's bathrooms, encapsulating notes of parsley, tomato, basil, and black pepper.
This is just the beginning of the multi-sensorial journey at Potager, and things are already off to a remarkable start. 
Dining in the kitchen garden
Potager is named after the French word for 'kitchen garden', or literally, 'for the soup pot'. Aptly so, as it takes great pride in its commitment to working hand-in-hand with farmers and producers. Each ingredient it sources is accompanied by its own passport and provenance, establishing a deep connection to the experts that cultivated them—the gardeners, cheese makers, livestock breeders, fishermen, and more.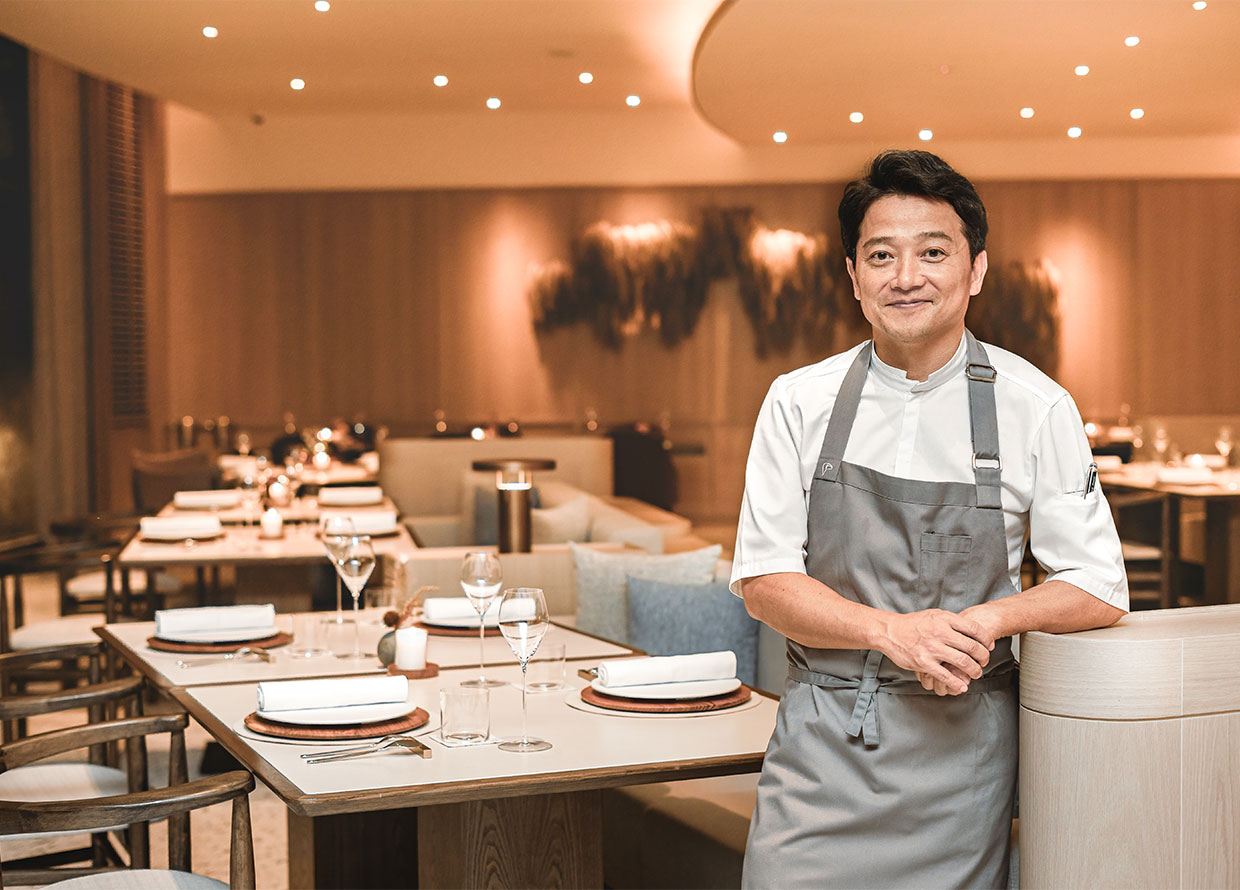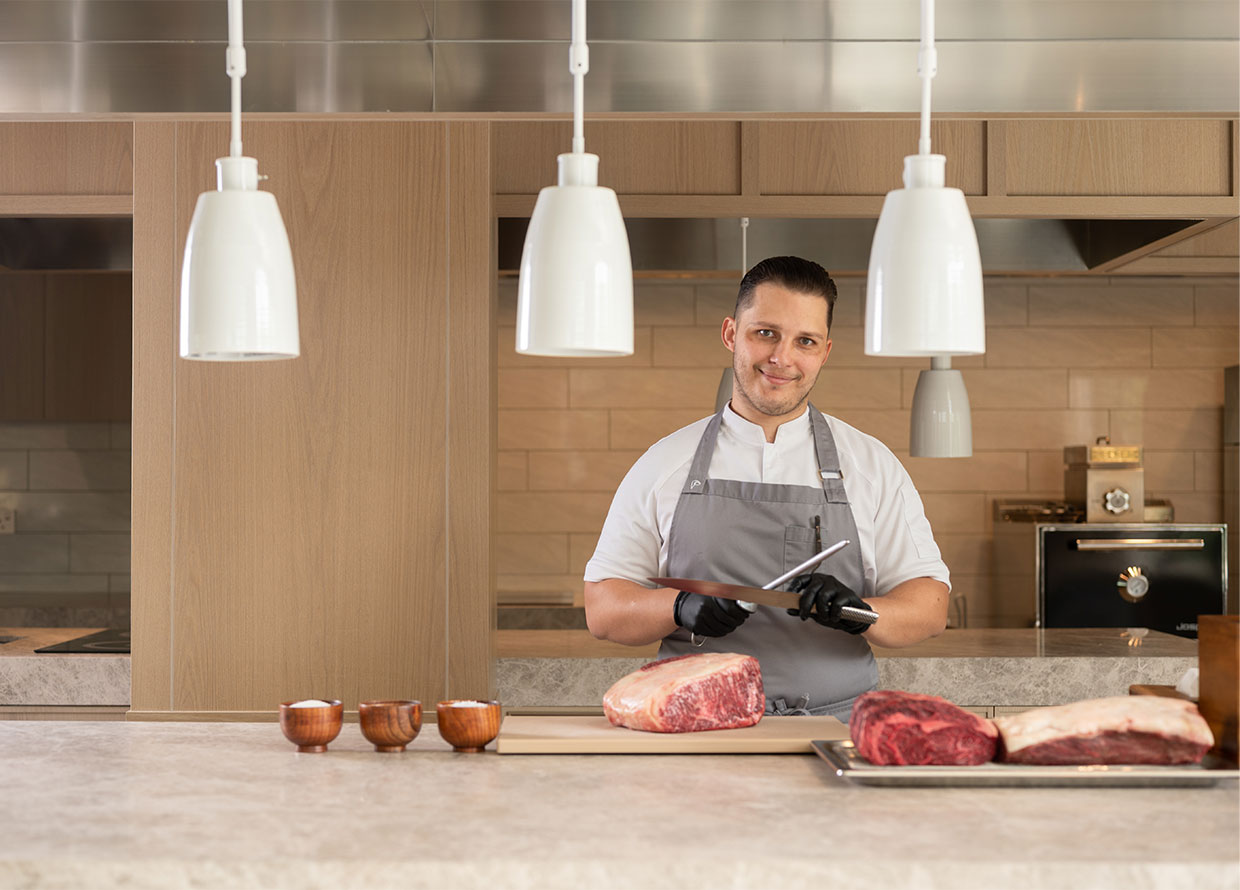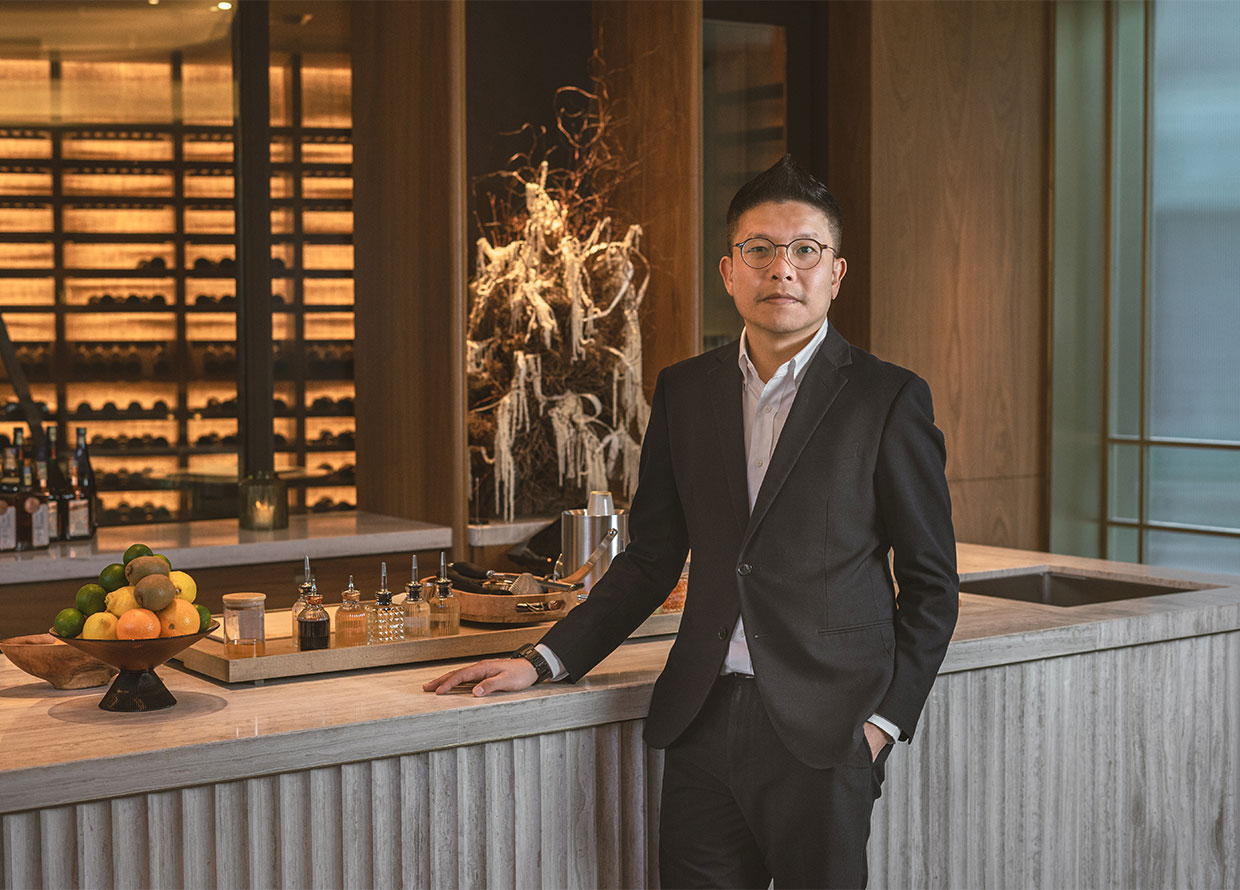 The contemporary French fine dining restaurant is led by Executive Chef Masashi Horiuchi, who has won the praises (and palates) of many since establishing Entier, including yours truly. His philosophy of cooking with 'kokoro', which means 'heart' or 'spirit' in Japanese, informs his passion for working with local ingredients. "Good food always begins with good ingredients. Guided by that simple rule, we have created a concept that celebrates this very root of all things delicious—exceptional produce," Chef Masashi says.
Together with Head Chef De Wet Visser—whose culinary footprint spans countries in South Africa, Middle East and now, Southeast Asia—and Head of Pastry Nico Ooi, the kitchen team makes the most of every ingredient by celebrating their roots, as well as the stories of the people who produce them.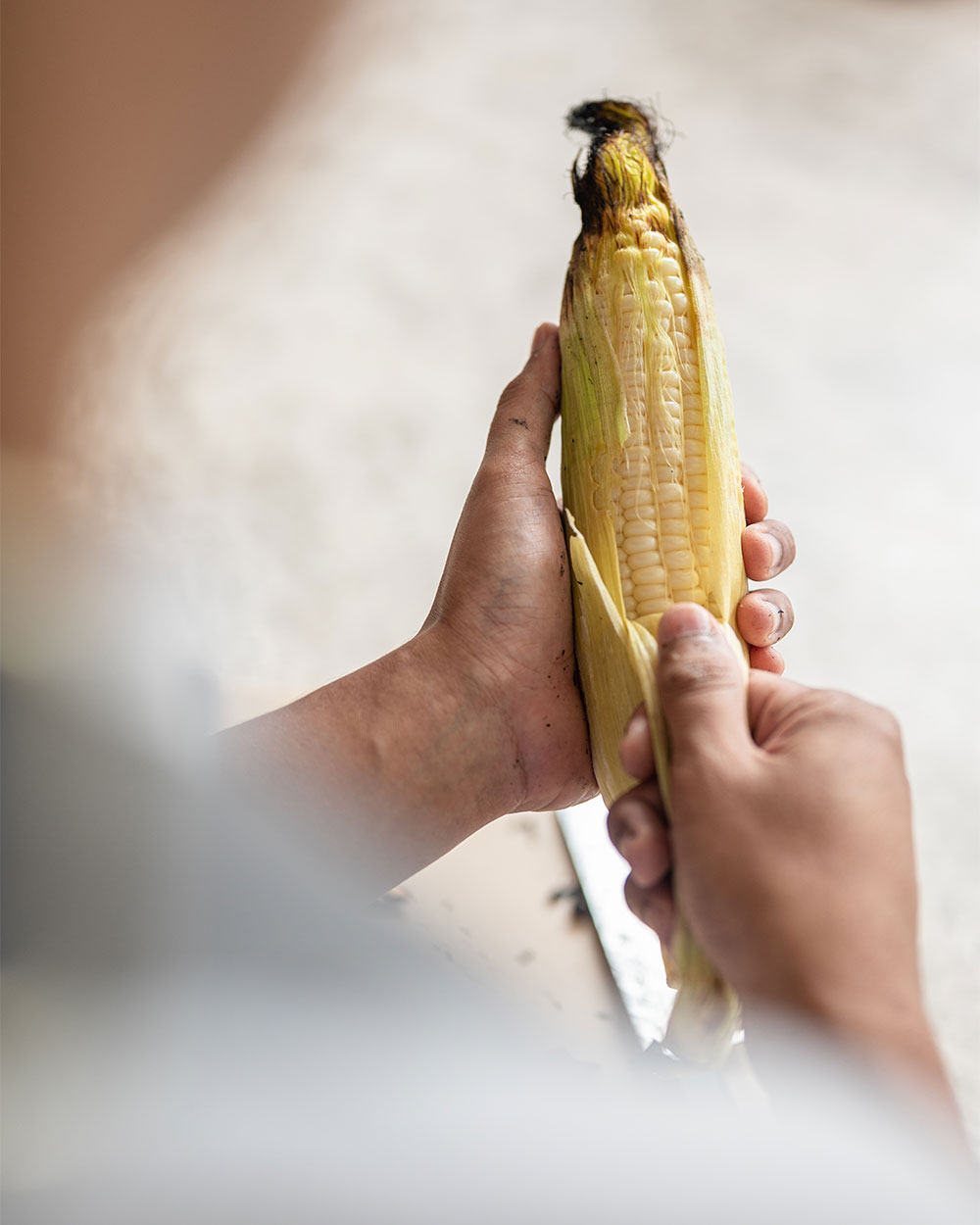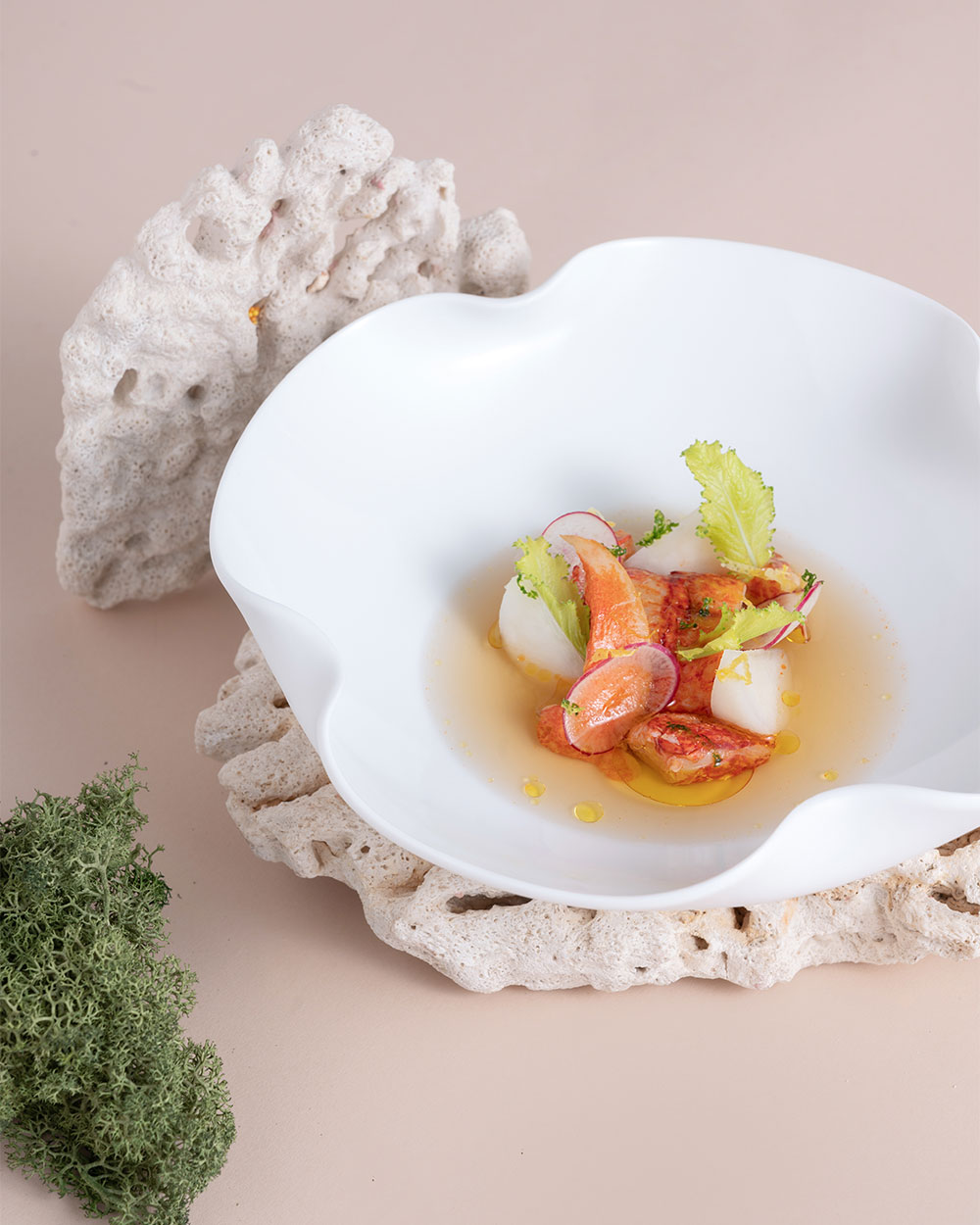 One course from the tasting menu that showcases this beautifully is the corn dish. Inspired by Chef Masashi's chance stroll through Cameron Highlands, which evoked fond memories of swaying cornfields during his childhood in Fukuoka, the dish is served in two parts to honour the entirety of the humble corn. The first is a consomme made from the kernel and bract, while the second incorporates the cob and husk, which is boiled and seasoned to form corn jelly. The latter is then carefully plated on a corn-latticed tuile topping off the former at the table—offering a pleasing spectacle that finishes in a sweet and creamy symphony of flavours. 
For the main course, a whole guinea fowl is theatrically displayed before my eyes—with permission (I appreciate that the staff asks beforehand)—to pay respect to the poultry. Sourced from a local farm in Semenyih, the fowl is deliberately chosen because it is uncommonly served in Asia, much less Malaysia. This is a testament to the team's boldness to explore and showcase new or unexpected ingredients.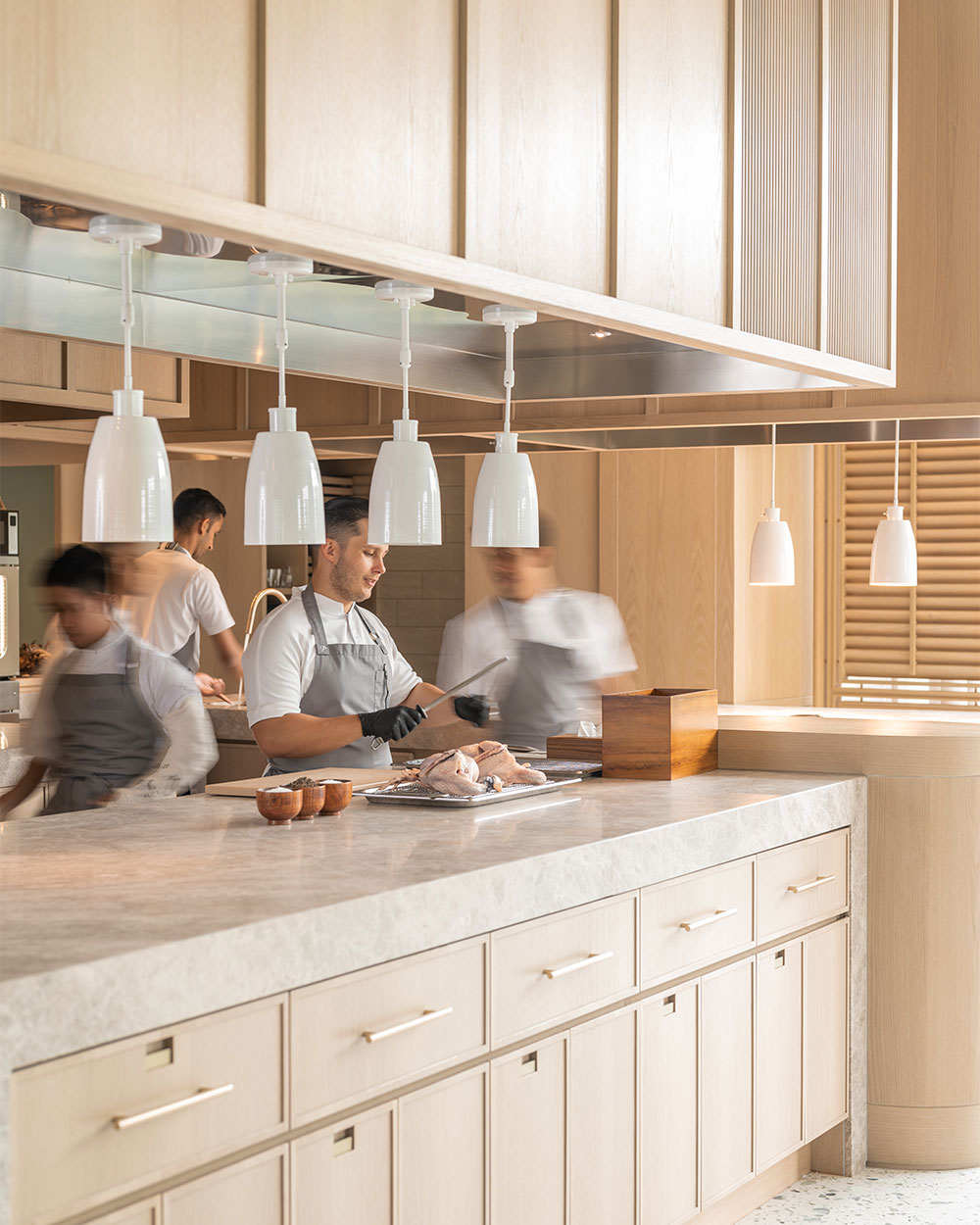 It's evident that each dish is crafted with meticulous attention to detail, highlighting various produce with a contemporary French finesse. I'm granted a full view of this thanks to the open kitchen where the chefs work in synchrony, with furrowed brows that soften into a look of quiet satisfaction upon completing each task. The service team is equally dedicated to their roles, providing attentive but not intrusive hospitality—like offering a bag stool promptly after my purse fell from my lap. These little touches collectively make up a memorable journey that marries Japanese precision and French artistry with a whole lot of heart. 
Beyond the main dining room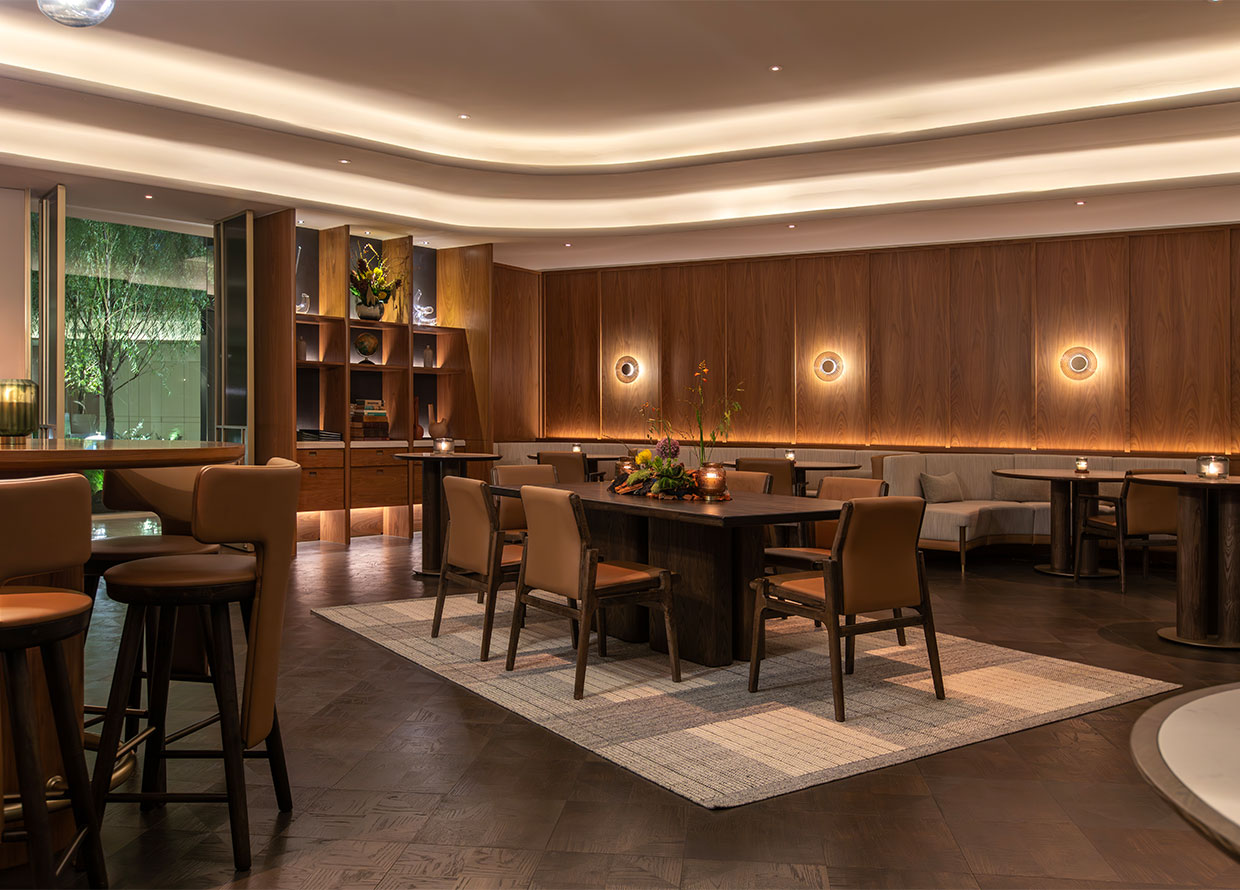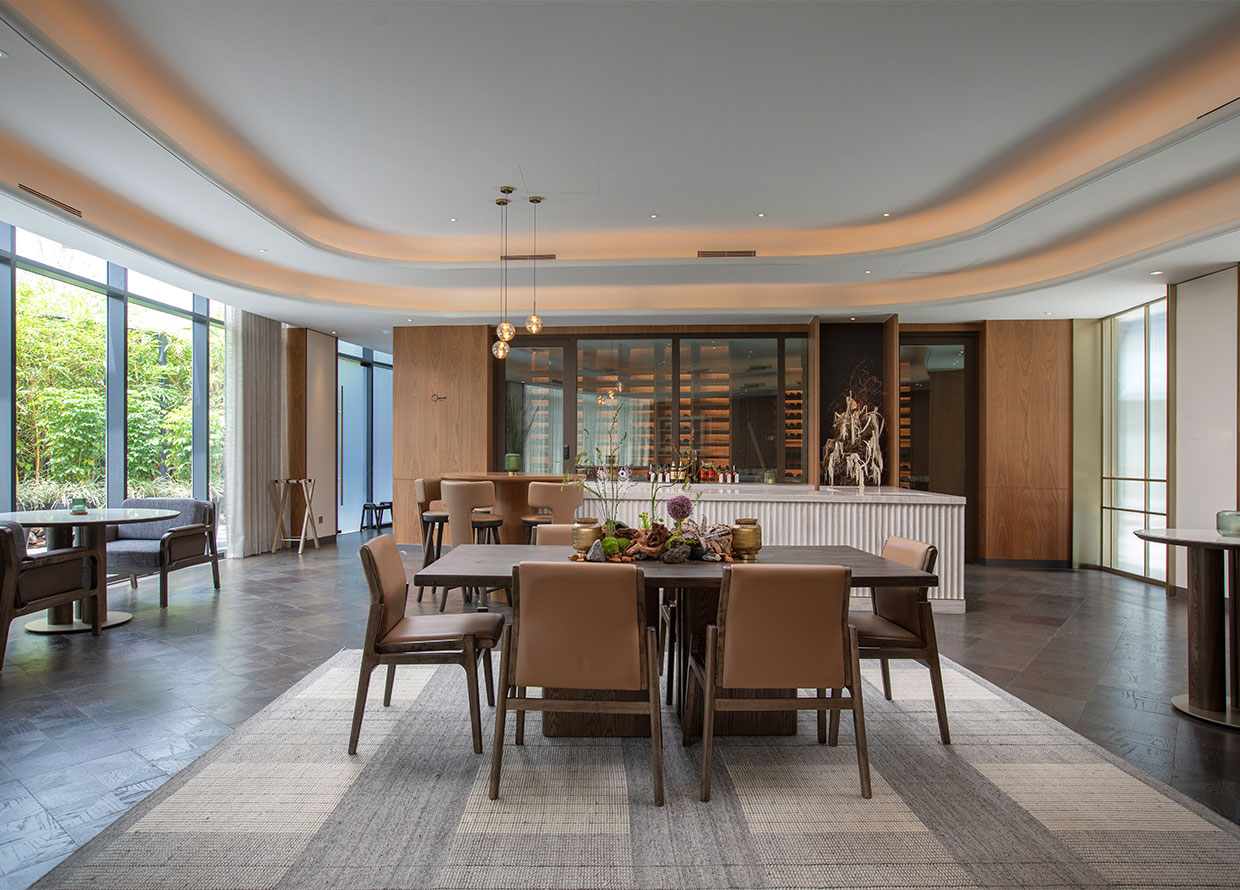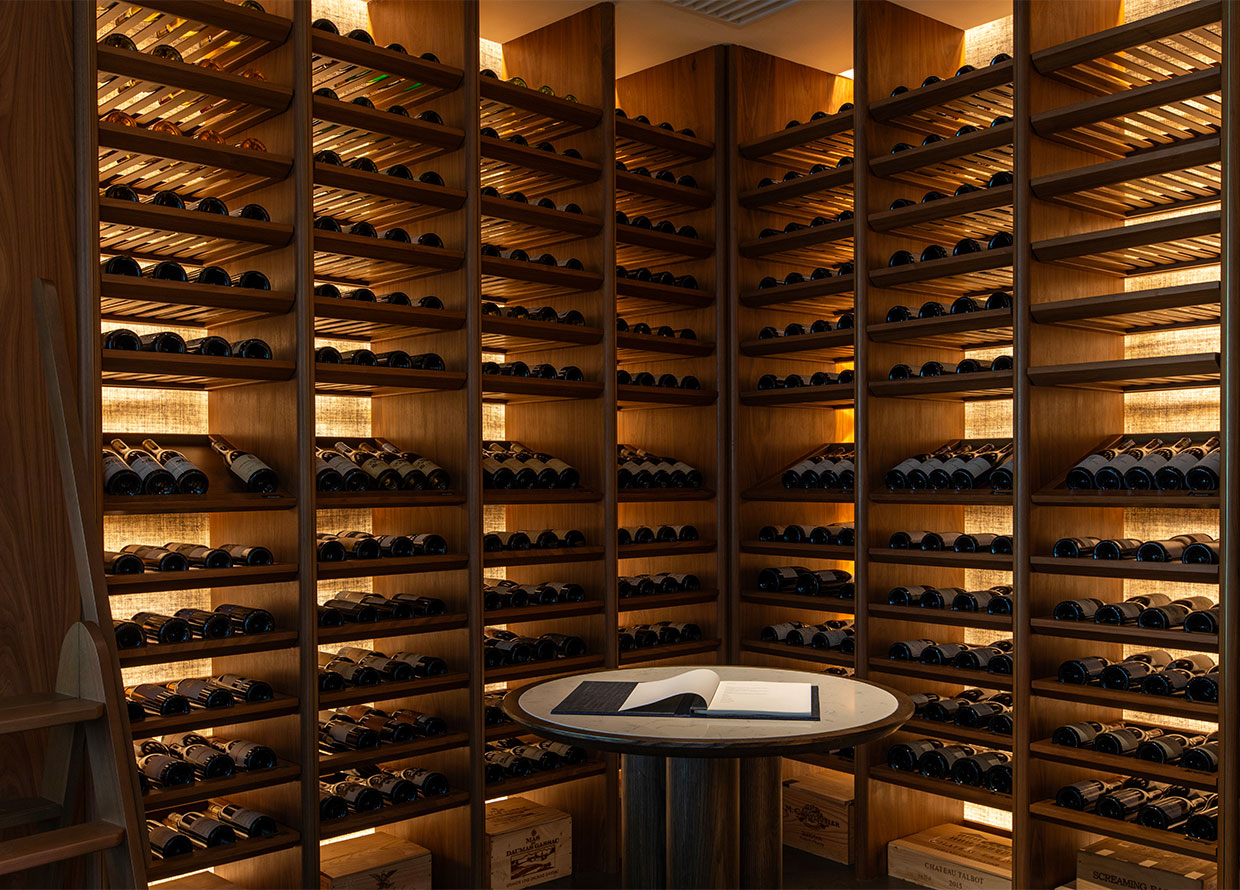 Wine aficionados should not skip the wine pairing accompanying the tasting menu, available with the option of either five or eight glasses. Each pairing is carefully chosen from an arsenal of over 1,000 labels of French-focused wines curated by group sommelier Dennis Chong, neatly stored in the wine room adjacent to the main dining room. 
Dubbed Oeno, the space offers an elegant setting to sip on a glass or three in between tapas-style bites. The lounge also offers progressive wine-pairing programmes and advocacy workshops for oenophiles to explore its fluid, evolving selections from classic and modern winemakers. Aside from wine and nibbles, the menu includes innovative cocktails crafted with the same reference for ingredients and flavours.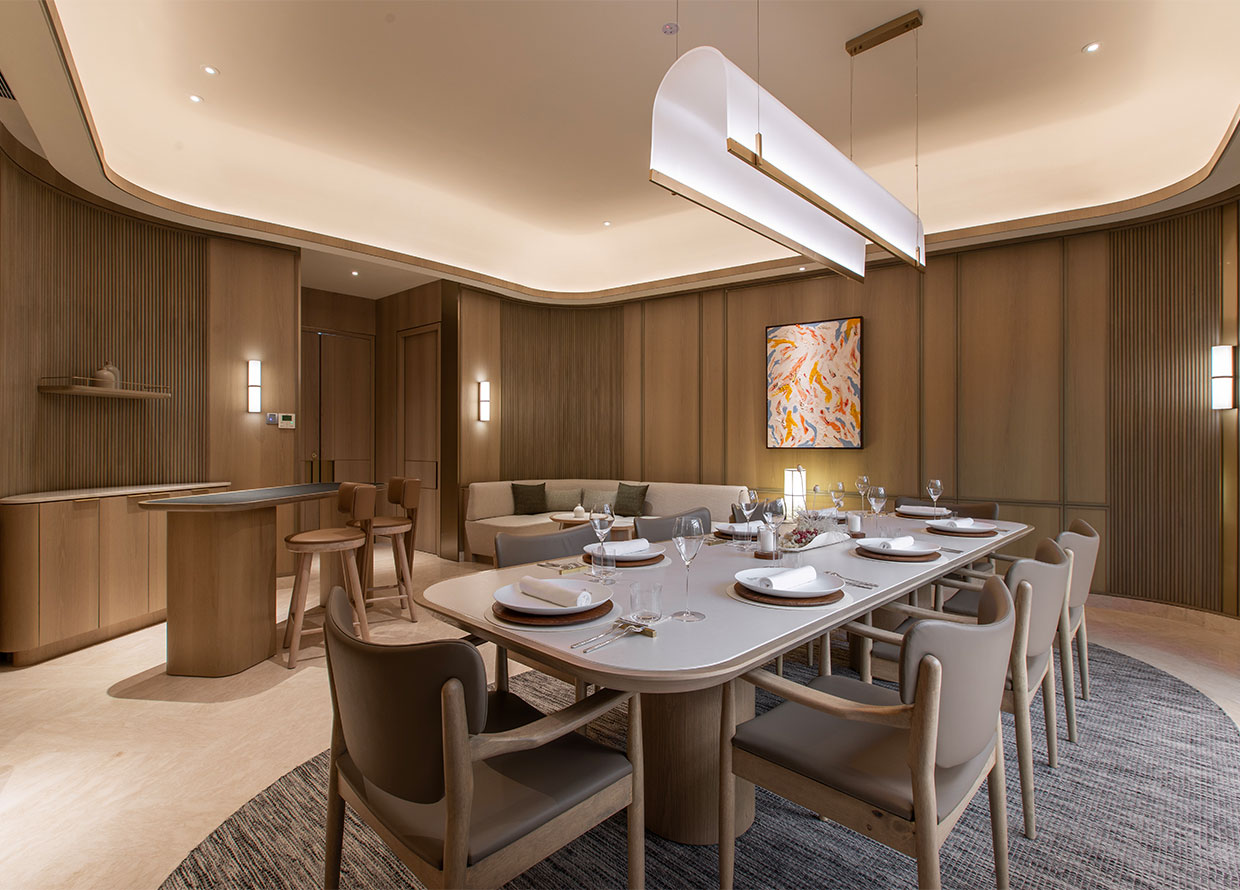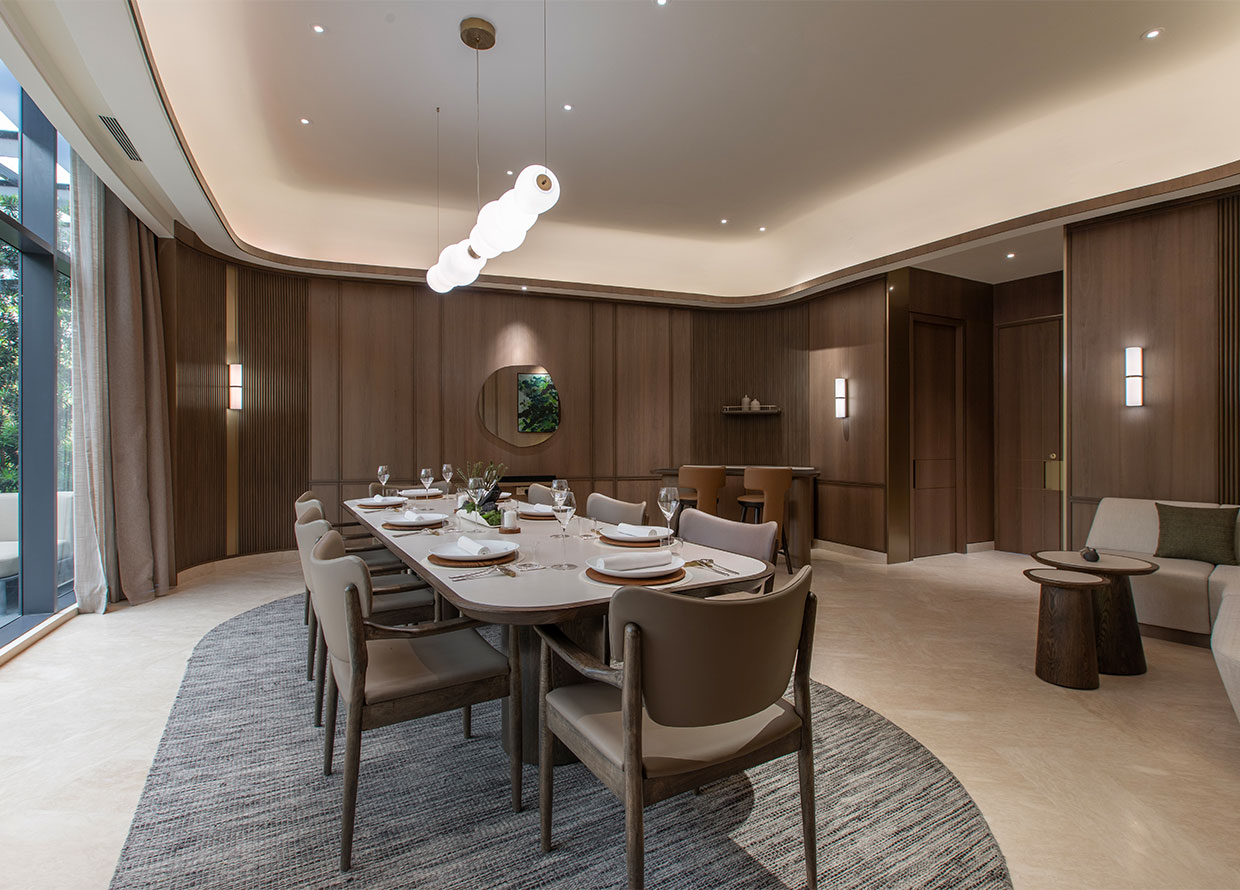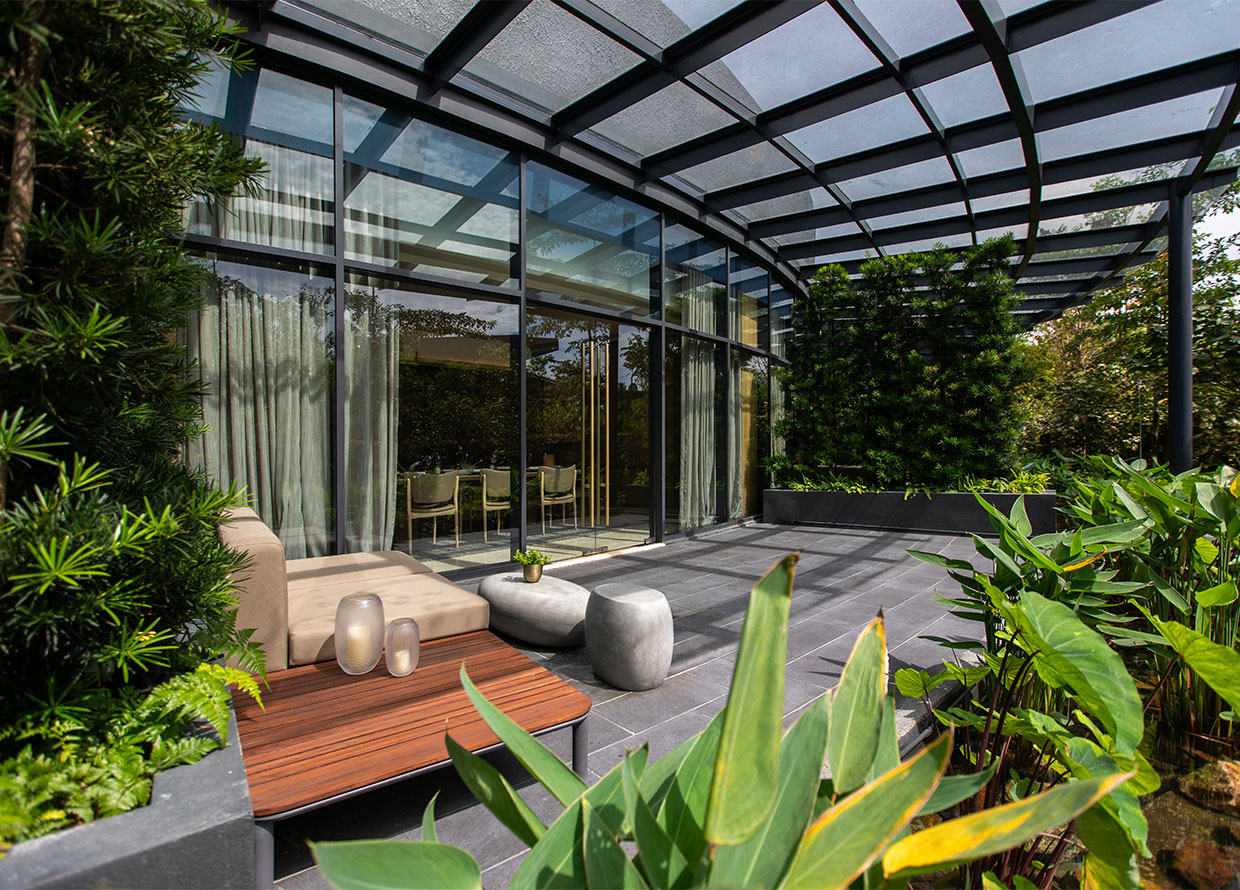 For a more exclusive dining experience, guests may opt to dine in one of four private rooms, each seating up to 10. These beautifully designed chambers boast sweeping open-air patios that look out into tropical landscapes, while still providing the full Potager experience in terms of the menu and wine list. 
Further inside, a test kitchen the team calls Espace serves as a simmering ground for experimentation and discovery. Complete with a kitchen and dining area of its own, it's set to welcome a rotating roster of guest chefs for upcoming collaborative projects and seasonal menus. It's a place of freedom to create fresh new offerings and uncover new culinary talent, whether locally, regionally or internationally—we'll be keeping an eye out for updates here.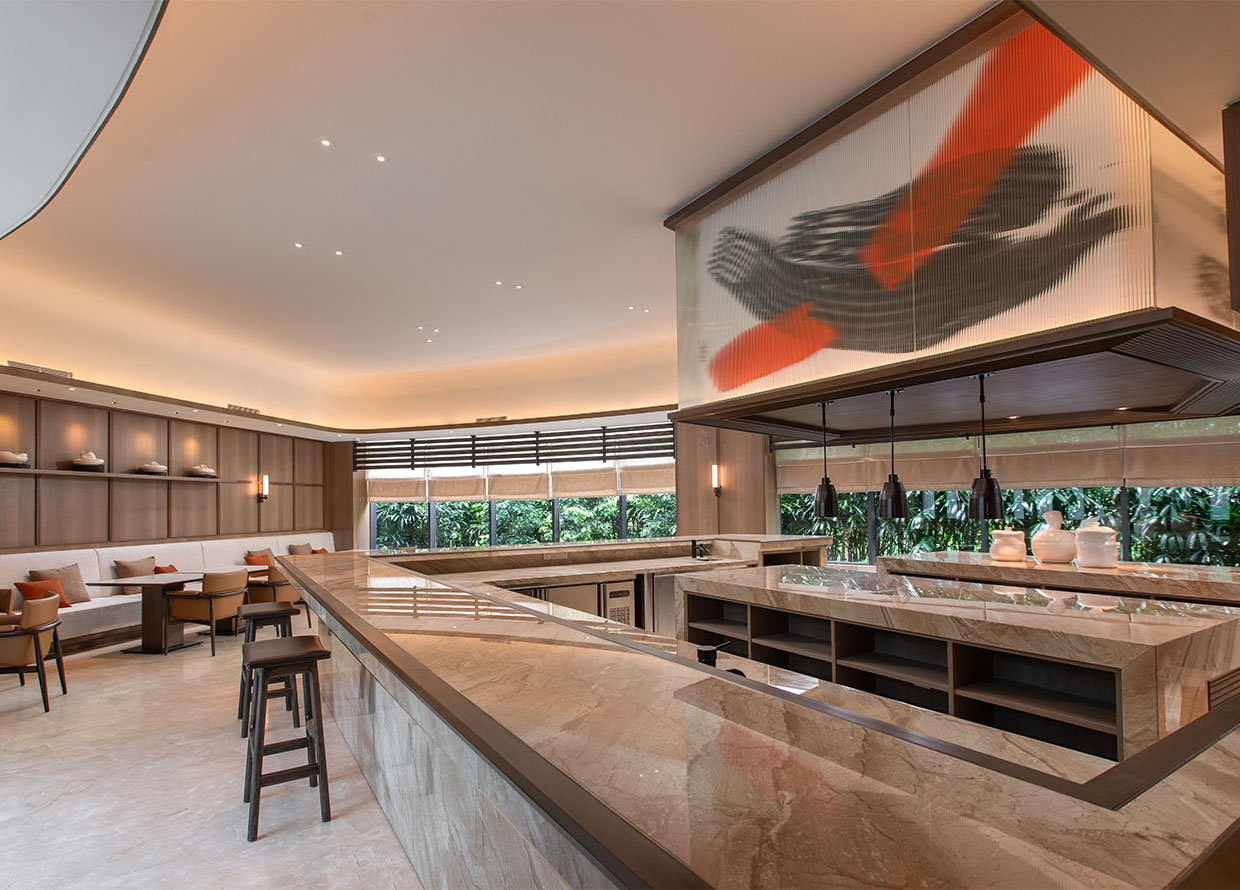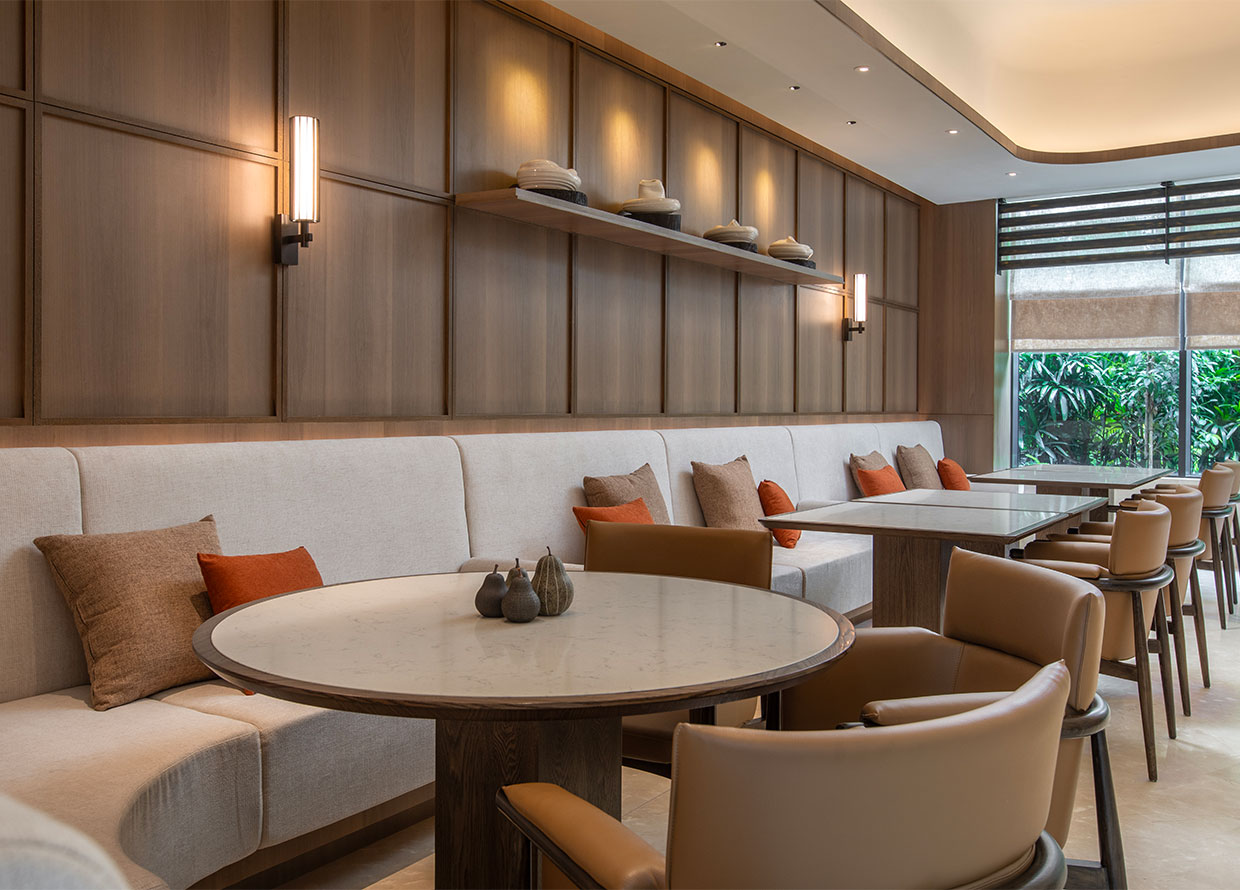 At the heart of it, Potager is mindfully designed to captivate the senses and inspire a sense of community—not merely between diners and chefs, but also with producers, artists, food and the environment—coming full circle to celebrate the hands that laboured.
Check out the 2023 BURO Impact Award winners here.
---
POTAGER
Address: Unit No P11, Bamboo Hills, Taman Bamboo, Segambut, 51200 Kuala Lumpur
Opening hours: 6pm to 10pm (last seating at 8.30pm) | Oeno – 6pm to 12am | Wednesday to Monday (closed on Tuesday)
Contact: +6012 623 3152
Website | Facebook | Instagram | Reservations
Find more food reviews here. 
| | |
| --- | --- |
| SHARE THE STORY | |
| Explore More | |