Over a decade ago, one might not have thought of Malaysia being a producer of cheese or caviar. Besides, those are typically referred to as European delicacies (though it was arguably the Russians who catapulted the latter to popularity). Today, we've checked both boxes and then some.
In addition to giving foreign produce a Malaysian spin, some brands and entrepreneurs have pioneered new categories of local artisanal produce from previously untapped agricultural opportunities and Malaysian terroirs. Think along the lines of single-origin chocolate and heirloom rice, to name a few.
For the record, artisanal produce is defined here as "foods that are hand-crafted by small producers in small batches". Artisanal brands rely on local labour, farmers, and indigenous communities rather than machines and industrial processes. The exponential growth of this category comes on the heels of the sustainability movement and heightened awareness to #SupportLocal brands and makers, not just in Malaysia but in developed and developing countries around the world.
Here are six local brands that are championing Malaysian-made artisanal produce to know of and support.
T'lur Caviar
T'lur Caviar is Malaysia's first caviar brand, offering what it calls "tropical caviar". Born from a farm in Tanjung Malim, Perak, T'lur started from an ambitious plan to establish a sturgeon farm in Malaysia—a feat that global industry experts presumed would be in vain. Producing caviar was not part of the original plan, but as luck/fate would have it, the farm's first harvest led to a newfound opportunity.
Thus began the company's mission to defy the odds in farming not just tropical sturgeons, but also their roe. Since 2019, T'lur has expanded its caviar range to include amur, kaluga, oscietra, beluga, and Siberian caviar, on top of offering pre-packed sturgeon meat.
View this post on Instagram
Shop T'lur Caviar online here.
Website | Facebook | Instagram
Mutiara Figs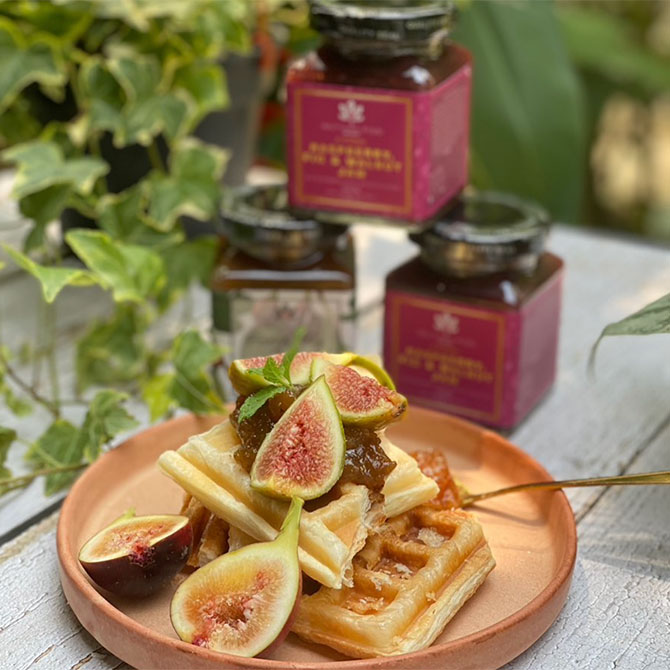 As figs originate from Western Asia, it's not a commonly eaten fruit here in Malaysia. However, our warm climate provides the ideal conditions for growing figs. Led by his interest in gardening, one architect by the name of Mohd. Hilmi bin Yusoff started growing them in his house as a form of landscaping. Upon learning of their health benefits, he designed a greenhouse where he farmed and collected up to 300 varieties of figs.
From there, he began producing fig products to suit Malaysian taste buds, while educating consumers on its benefits. Today, his brainchild, Mutiara Figs, offers an extensive range of fig products spanning fresh fruit, tea, desserts, and even bodycare.
View this post on Instagram
Shop Mutiara Figs online here.
Chocolate Concierge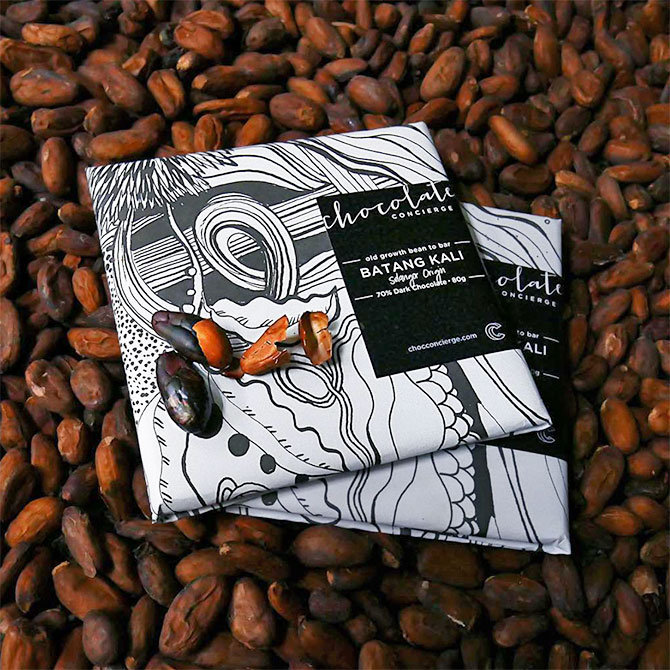 While artisanal chocolate brands have been around in Malaysia for more than a decade, Chocolate Concierge makes an exceptional case for #MalaysianSingleOrigin chocolate. This means that the chocolate is made from cocoa beans that can be traced to the day and location of harvest from one of various Malaysia cacao plantations, a few of which involve partnerships with local Orang Asli communities.
Helmed by farmer and chocolatier Ning Ong, the brand celebrates the role of each origin's unique terroir in the bean to bar process, resulting in highly distinctive chocolate flavours. Besides the single-origin chocolate bars, there are also seasonal bon-bons, brittles, and barks with unique infusions, such as Sweet Laksa, Onde-onde, and Blushing Geisha Raspberry Wasabi.
View this post on Instagram
Shop Chocolate Concierge at its counter in Bangsar Shopping Centre. For large orders or shipping enquiries, email [email protected].
Website | Facebook | Instagram
[READ: 7 Artisanal chocolate brands in Malaysia to check out for your next indulgence]
Langit Collective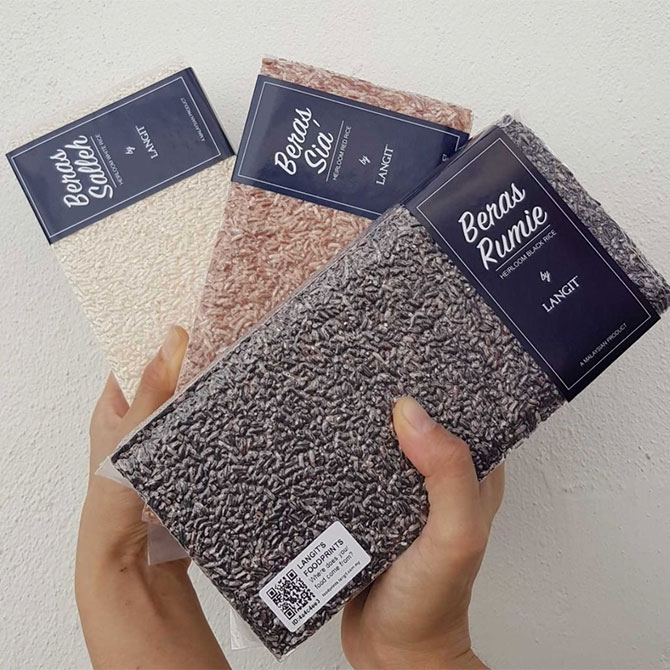 Founded by a team of four rural community organisers, Langit Collective launched in 2015 to promote heirloom agricultural produce by smallholder farmers from East Malaysia to larger markets. The social enterprise is known especially for its heirloom rice, grown using traditional Lun Bawang farming practices.
Among the rice offerings in its catalogue include Beras Sia (Red Rice), Beras Rumie (Black Rice), and
| | |
| --- | --- |
| SHARE THE STORY | |
| Explore More | |