Art + Design
An interior designer's guide to quiet luxury for your home
Understated elegance
IMAGES: COSENTINO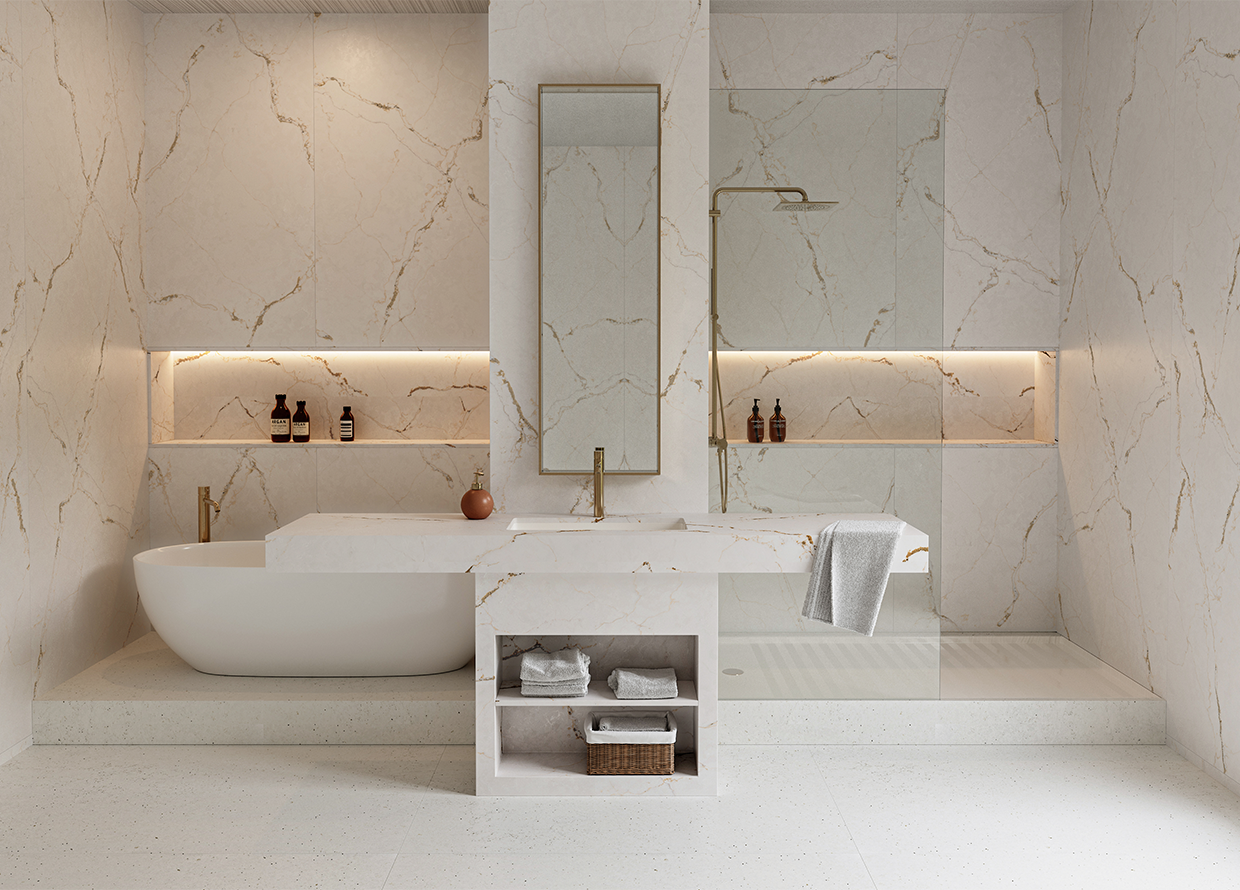 As we look back at home design trends of the year, one stands out and captures the zeitgeist of 2023: quiet luxury. Think phrases such as 'old money' and 'stealth wealth' and you have yourself the Gen Z and millennial variant that has everyone on TikTok and Instagram searching up how to emulate its aesthetic.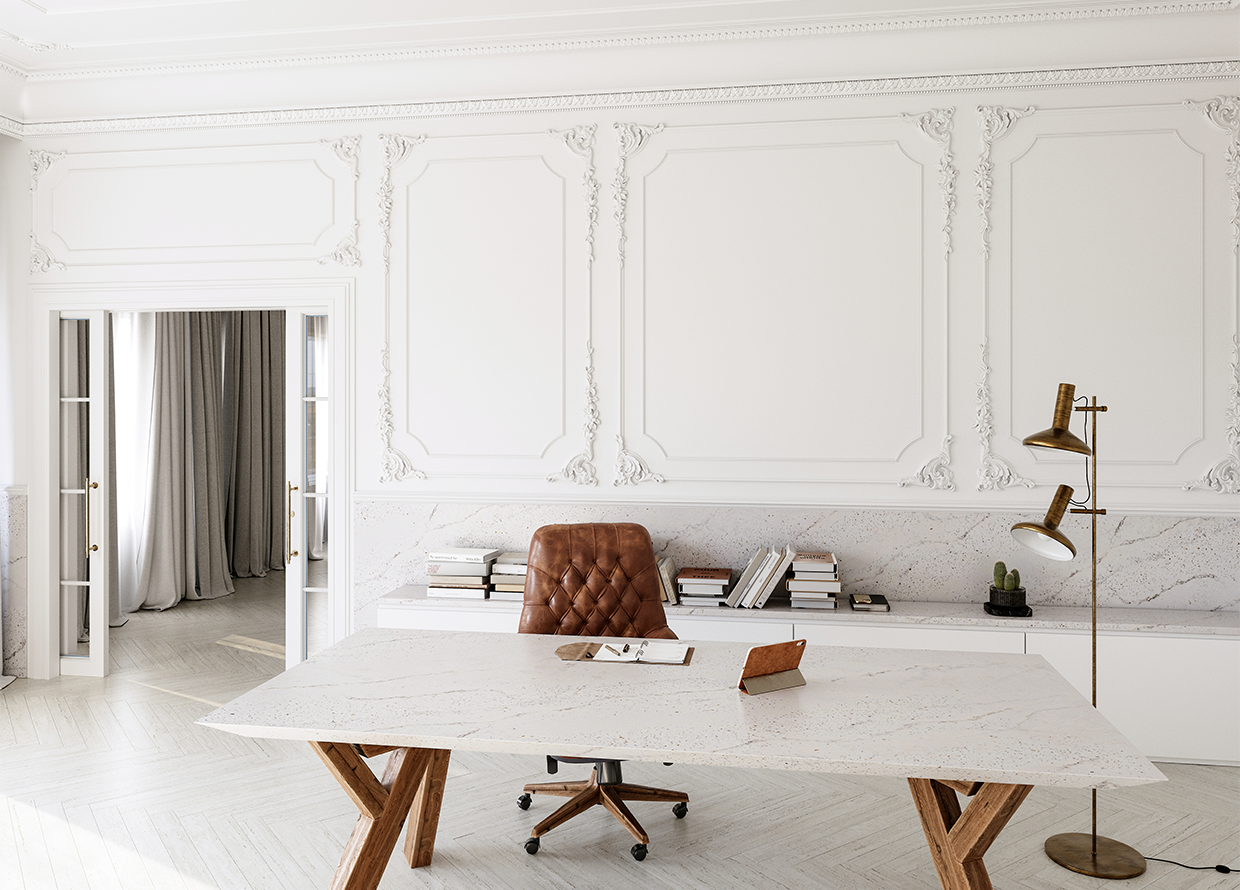 The term 'quiet luxury' went viral on social media in March, thanks to the premiere of the fourth season of HBO's Succession, which follows the four siblings of a global media and entertainment empire. Gwyneth Paltrow's highly publicised ski accident civil court case also caused renewed fervour around quiet luxury as netizens discussed the actress' subtle yet effortlessly chic wardrobe. 
What is quiet luxury?
View this post on Instagram
The phrase refers to a lifestyle that is characterised by understated and refined elegance for those who emphasise exclusivity and the importance of investing in minimalist pieces of the highest quality and timeless appeal. Rather than using labels and monograms to project an overt image of wealth, people who practice quiet luxury use their discerning taste to acquire pieces that are often bespoke and allow the quality of the products to speak for themselves. In other words, it is the old adage, "money screams, wealth whispers" personified. 
Quiet luxury in the home
View this post on Instagram
While quiet luxury is often used as a fashion trend, it is quickly becoming an interior design trend for well-informed home dwellers. Indeed, quiet luxury can be easily brought out of the runway and into the home by following the same principles of restraint and subtlety.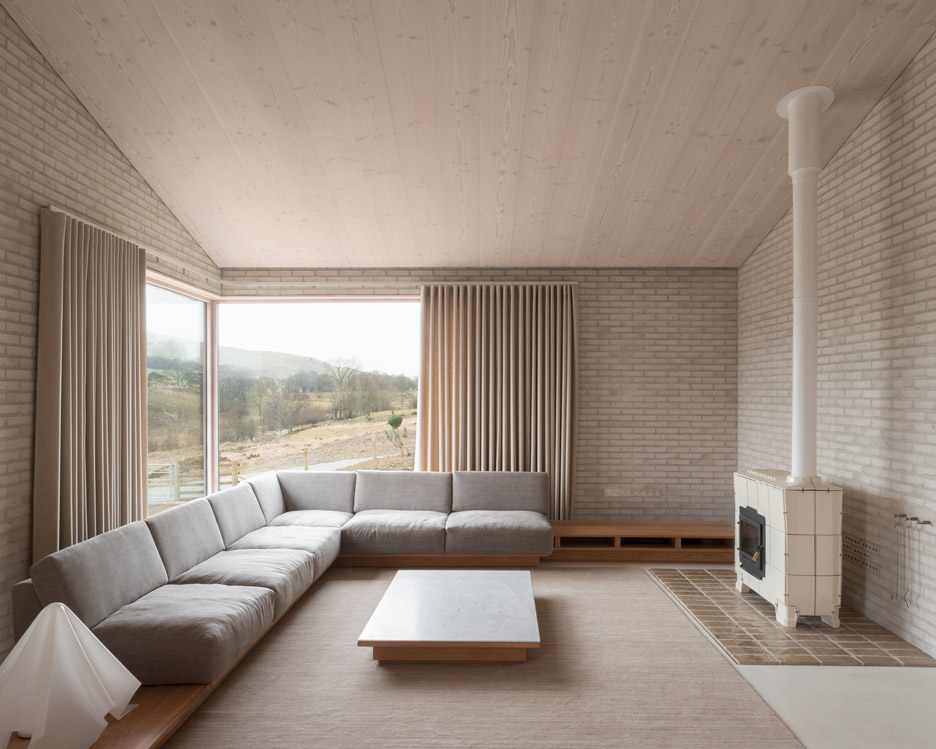 Similar to the lack of overt branding in fashion, the 'old money aesthetic' in the home must also be as inconspicuous as possible. It's all about elevating your home without looking like you are. This means that the creator or brand behind your chosen pieces should not be immediately obvious and only upon closer inspection of its quality and craftsmanship will it reveal the pedigree of the product.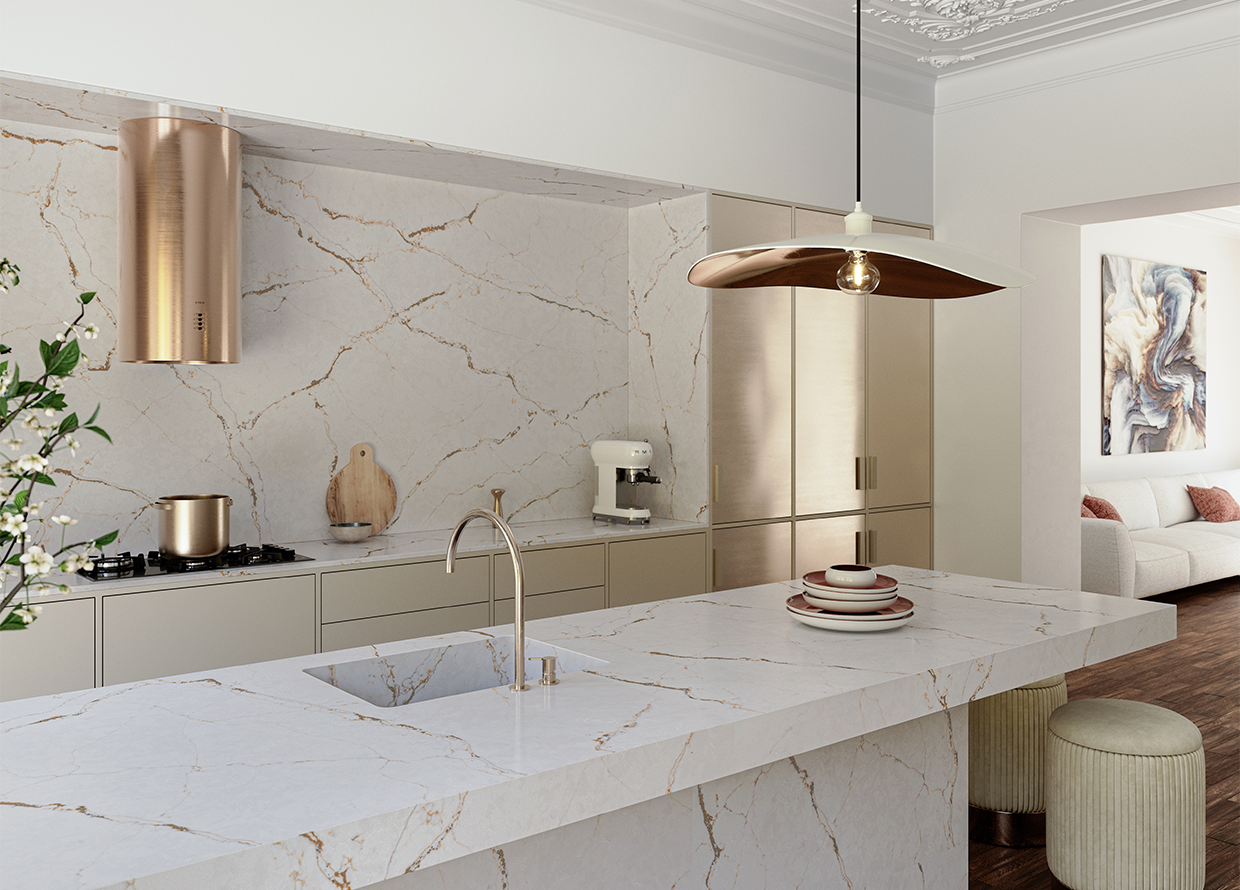 Spaces are also usually minimalist and calm yet inviting. In the quiet luxury home design trend, muted colours and earthy tones are often used along with organic shapes and textures that evoke a sense of peace—once again leading back to the idea that wealth is not showy or loud. 
With all this information, how do you emulate this quiet luxury design trend in your home exactly? We speak to Malaysian interior designer Edward Tan of Spacemen Studio to find out how to recreate the 'old money aesthetic' for your home, what to avoid and where to shop.
As an interior designer, what are three important factors to consider in a home to embody the understated and subtle glamour of quiet luxury? 
This might be a surprise but one thing I encourage everyone to consider is the bathroom! I do appreciate a beautifully designed bathroom as it's not just about expensive materials and bathroom fittings. When I see a bathroom that has a spacious design with generous amounts of natural sunlight, a tub and a rain shower, it shows that the owner has great understanding and appreciation for a space that we actually spend a lot of our time in every day.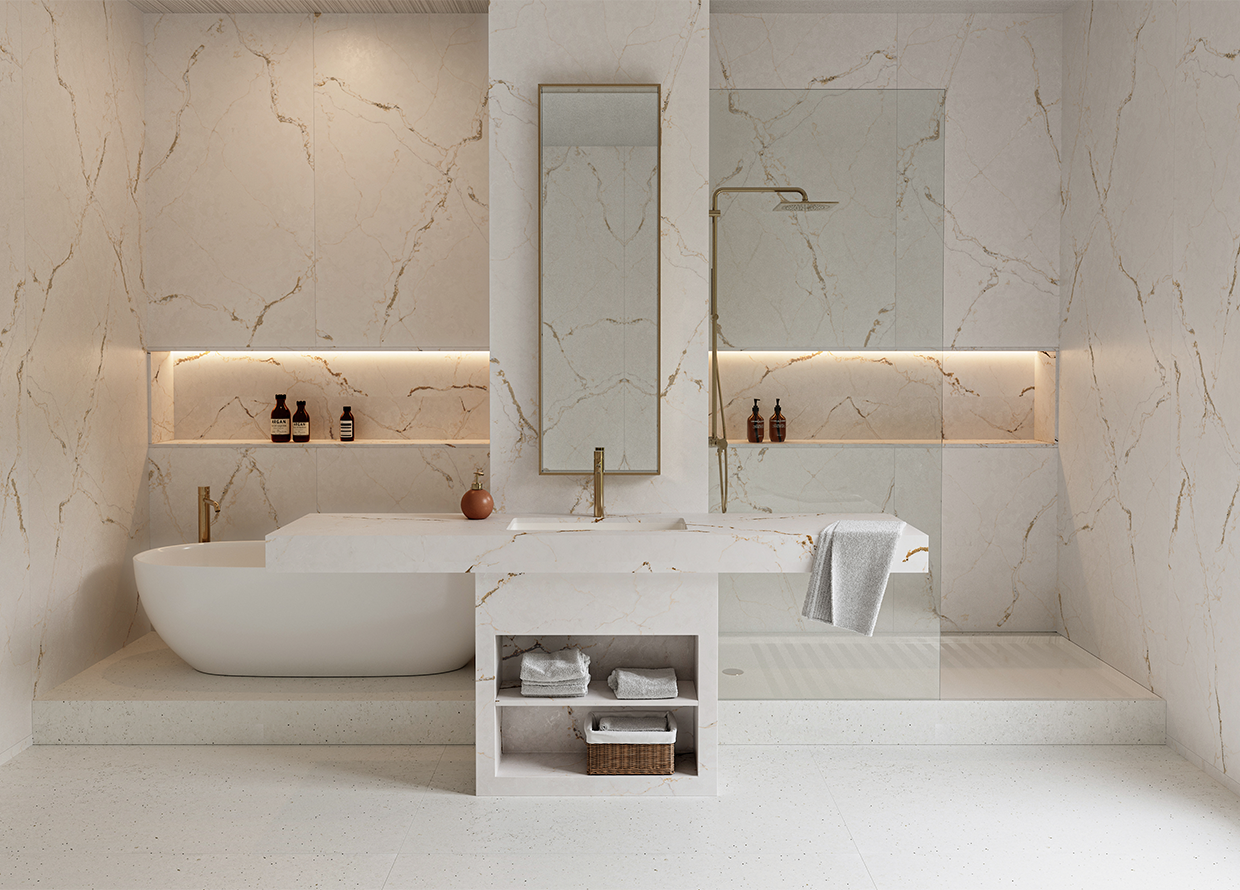 Lighting is also important. Don't just think about the presence of light but also the absence of lighting fixtures, which can help to create a seamless and stylish look that feels well-designed. You should light only where it's necessary as you don't need a lot of lights in a room. And lastly, of course, invest in high-quality materials and finishes!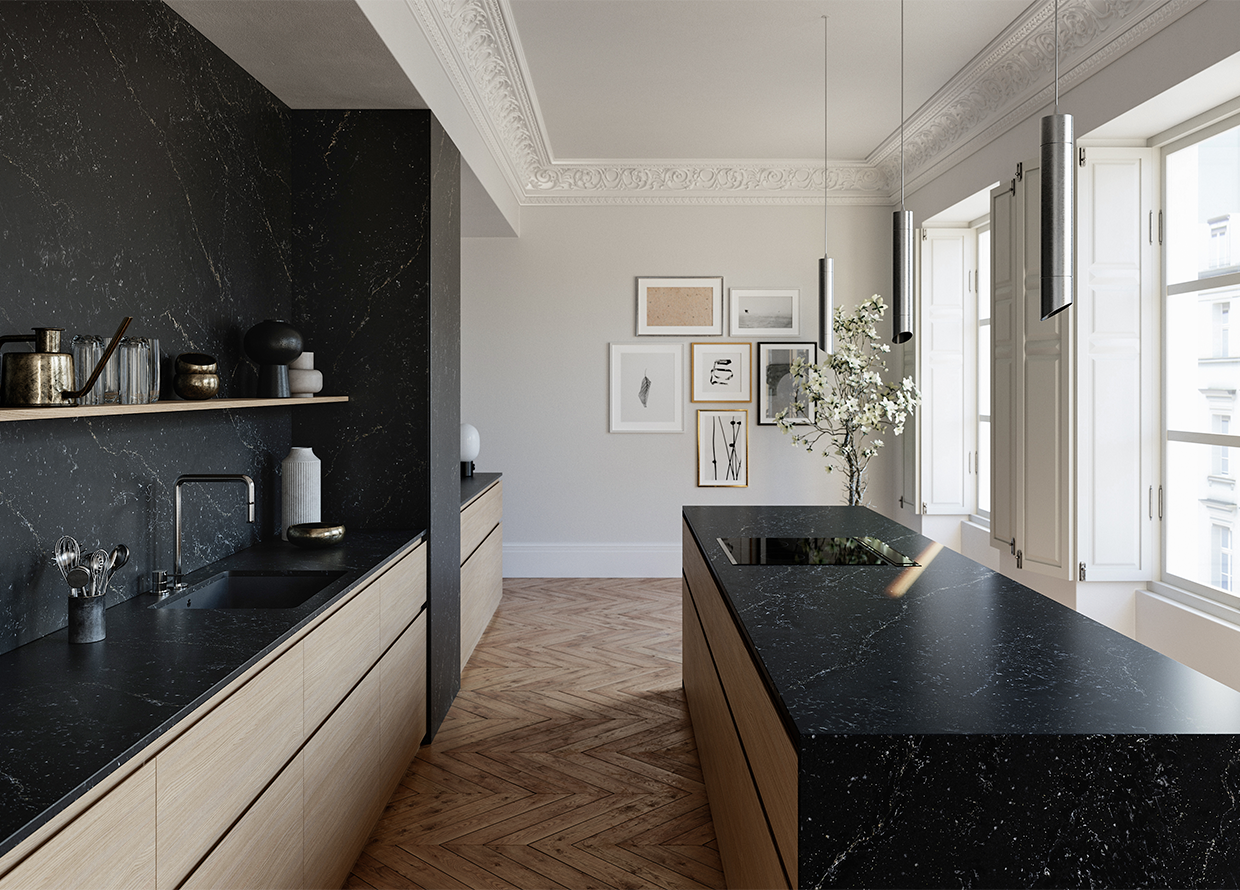 What are two common mistakes most people make in trying to elevate their home interiors and how can they avoid that? 
Trying to combine too many different concepts and styles is definitely a big no-no. It's important to keep a clear identity in each project. Even if you would like to mix and match, this kind of eclectic style can be controlled if guided by a good designer. 
Apart from quiet luxury, what are some other interior design trends that you've seen people falling in love with this year?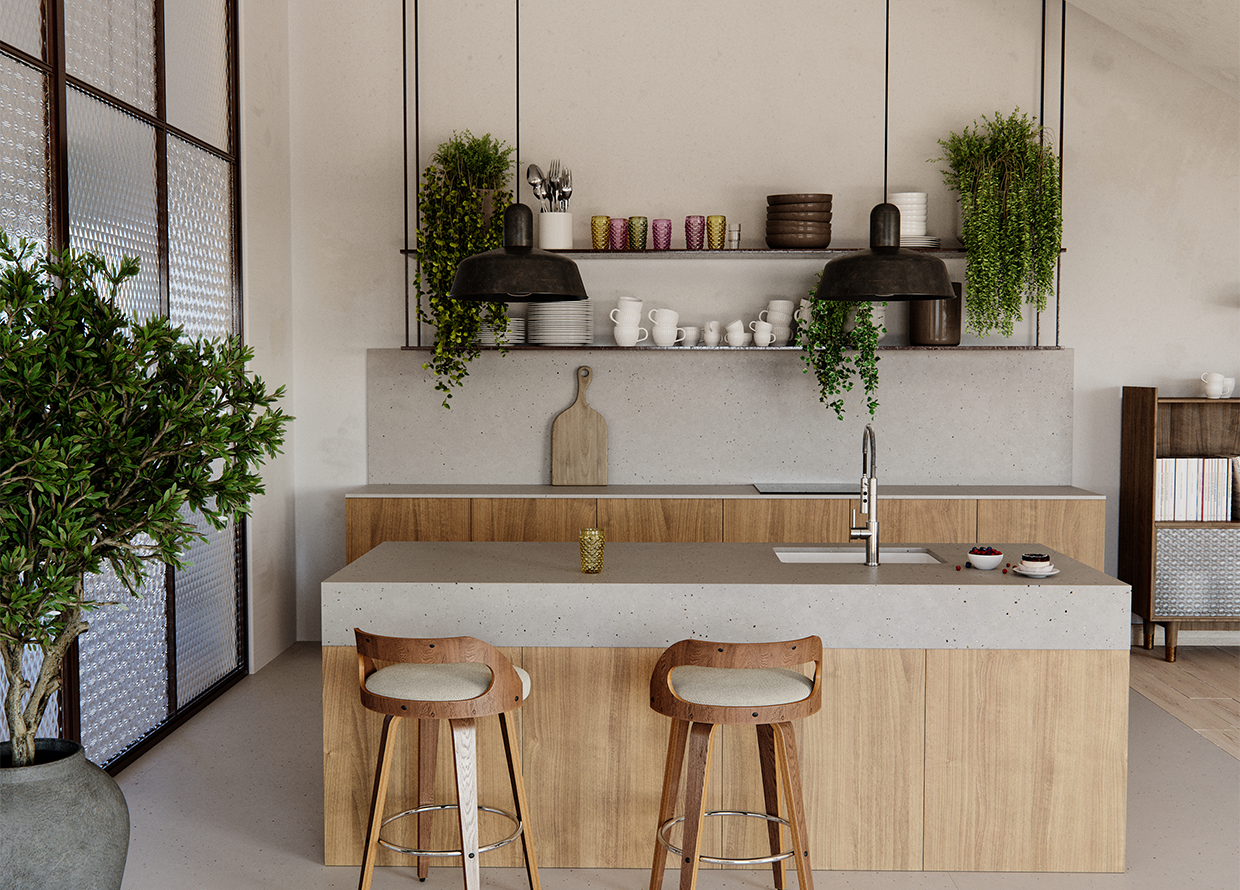 Wabi-sabi: a minimalist world of soft textures and warm neutral tones. 
Biophilic design: the blurring of lines between the indoors and outdoors, bringing nature such as greenery and plants into interior spaces. 
Japandi: a fusion of Japanese and Scandinavian minimalist design that focuses on clean lines, natural elements, and bright calming spaces. 
Personally, what is your favourite way of making a home look instantly expensive? 
Adding a personal touch by having or curating an art collection or sculptural piece will definitely be impactful. For example, the recent collection that I created with Cosentino, called the Dune Series, consists of a chair and coffee table set which will be an excellent choice for a statement piece to elevate any room or space.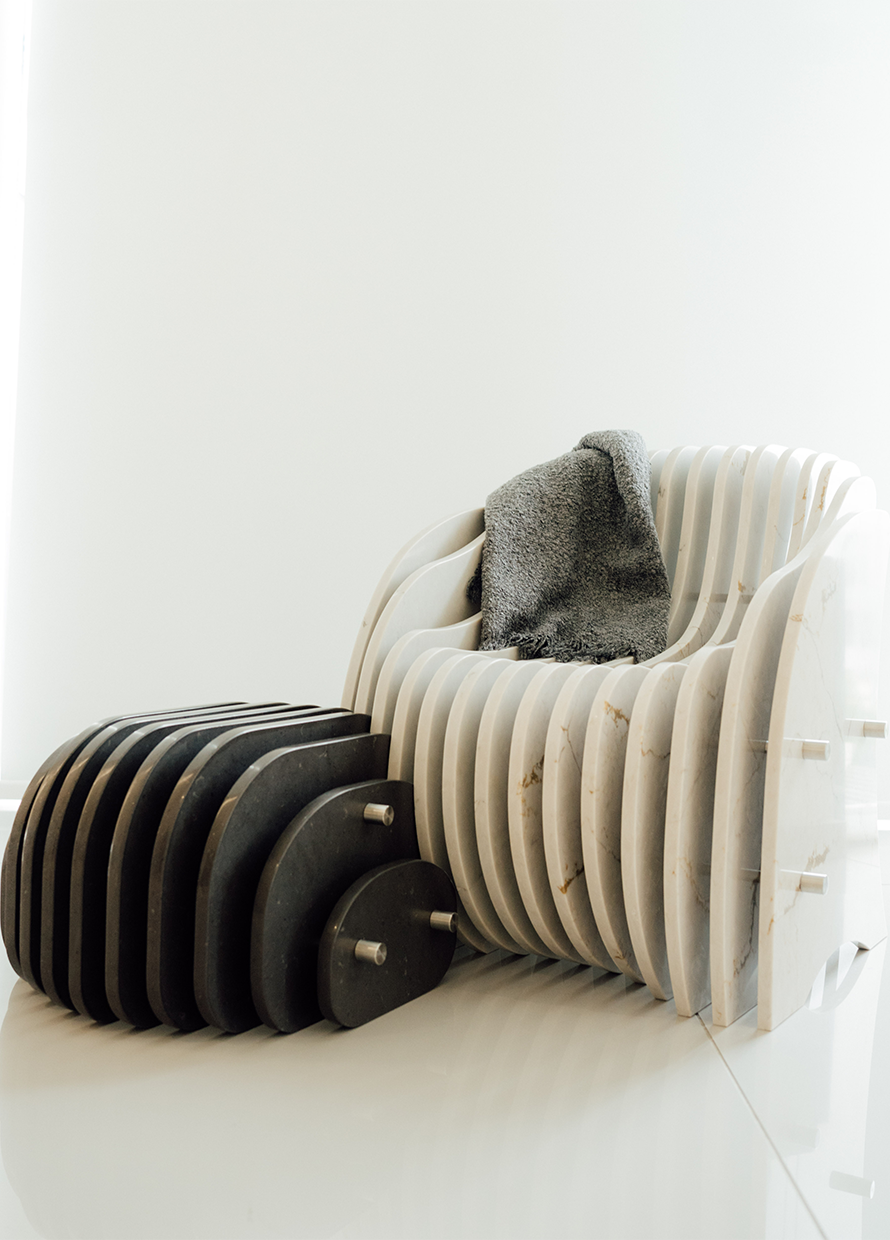 It can shine in an entry foyer underneath a beautiful spiral staircase with exquisite curvilinear silhouette. I used Cosentino's Silestone Le Chic and Urban Crush collections to create these sculptural furniture pieces with their beautiful surfaces. They can also be used in an outdoor environment and make a garden or outdoor patio space look even more effortlessly elegant. 
Please share your favourite home brands that best capture the concept of quiet luxury.
View this post on Instagram
Poliform (Kitchen) 

Viabizzuno (Light) 

Liaigre (Furniture) 
What can people consider investing in to adopt the luxurious look of 'old money' design?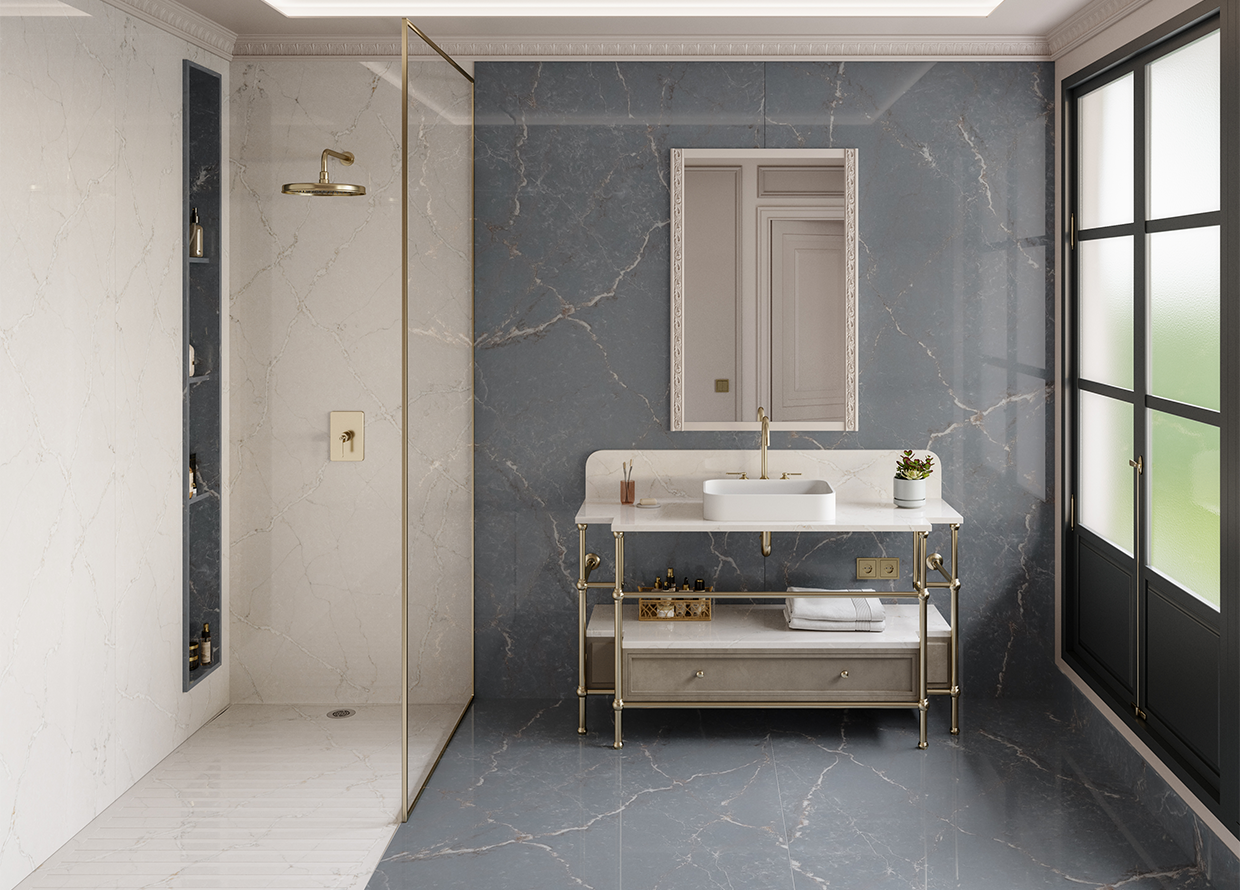 Finding the correct surfaces can elevate any home. Very subtle but high-quality finishes and materials like Cosentino will be able to make a difference. Even to the untrained eye, people will be able to feel and see the clear difference in their products.
In your opinion, what are three big interior design no-nos that no one should commit? 
1) Too much clutter! When there are many things on display, that doesn't always mean it's a good thing. Instead, careful curation is needed for a beautifully eclectic mix which is also personal to the homeowner at the same time.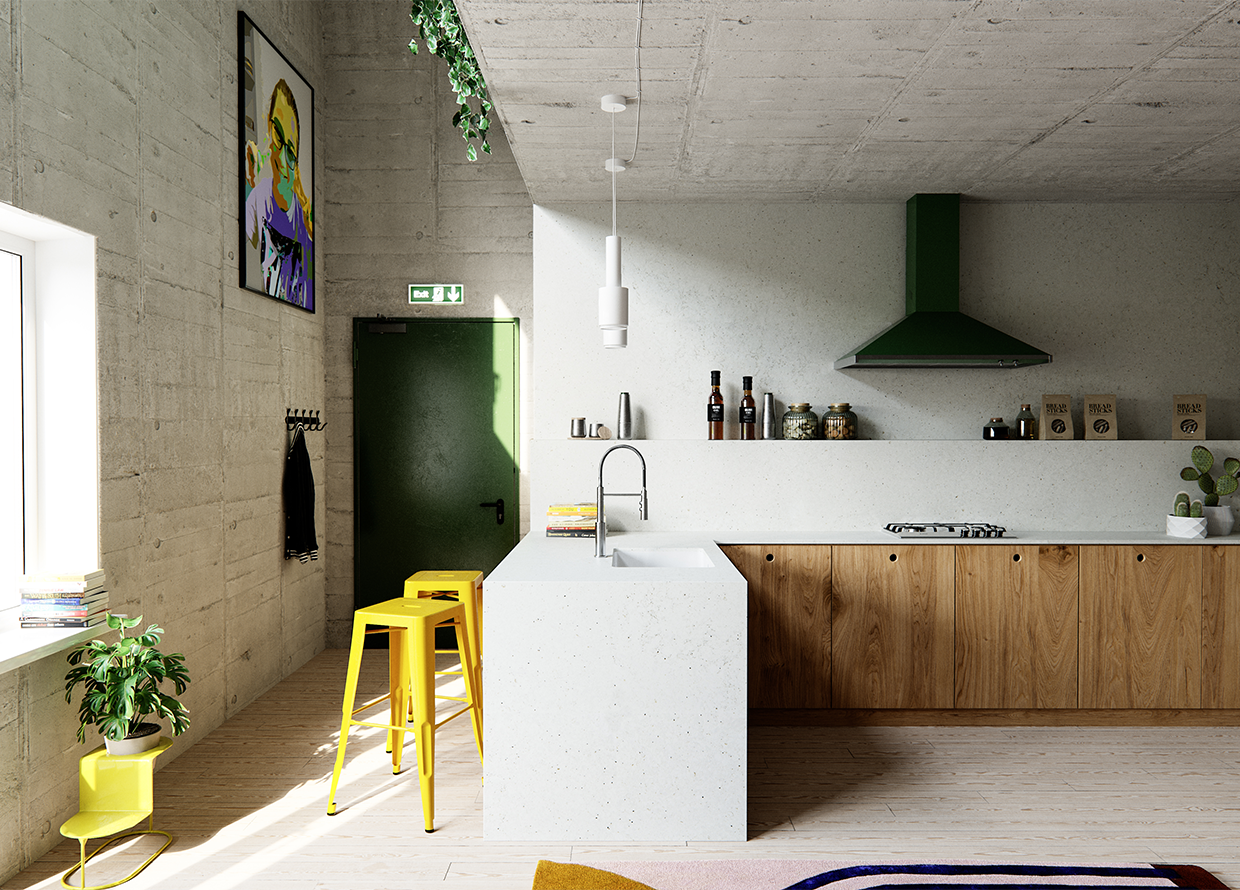 2) Just copying something you see online. It's fine to be inspired but don't recreate something that isn't functional or personal to yourself. You should try to understand your own needs and not let others 'create' your own interior spaces.  
3) When there's overlighting or not enough natural light coming through.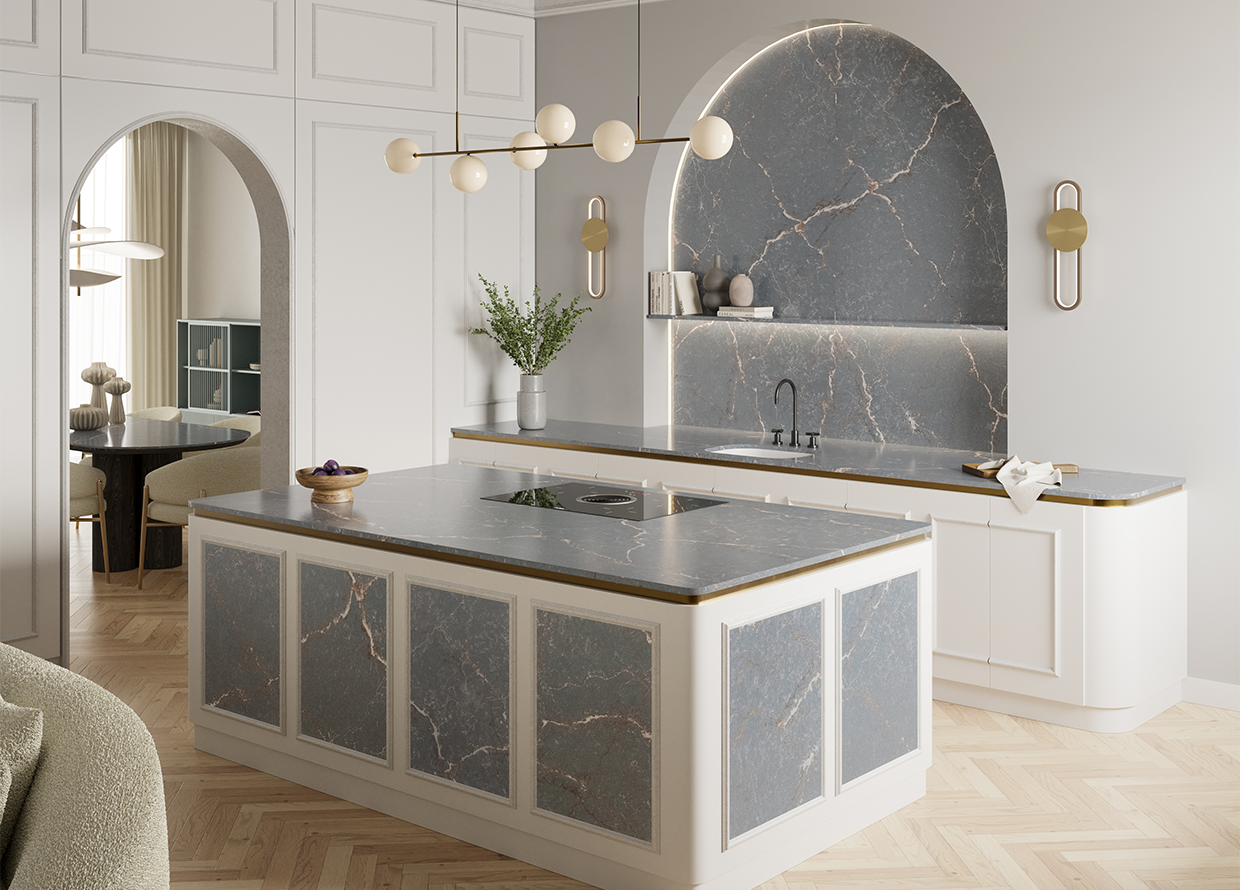 What is one aspect of the home that most people tend to neglect that plays an important factor in the overall feel of the house? 
For me, this would be natural cross-ventilation. Homeowners should consider designing a space that allows natural ventilation to cool the house throughout the day. Especially since we live in a tropical country like Malaysia, this is a major factor that most people often don't think about. 
In your opinion, what are three timeless items to furnish a home that will never go out of style? 
View this post on Instagram
Le Corbusier LC1 Arm Chair 

Le Corbusier Swivel Chair 

Pierre Augustin Rose Sofa 
What are some memorable ID projects you've done in 2023 so far? 
There are two that stand out for me as they are also collaborative projects with international brands. The first is Coach Airways which was a retro-futuristic ode to 1970s air travel. I designed it to accommodate an experiential retail store and café inside a Boeing 747 Jumbojet.
The second is the aforementioned Dune Series with Cosentino. Where organic form meets precise minimalism, it is a furniture capsule collection designed to commemorate the launch of Cosentino's new collections – Silestone Le Chic and Urban Crush collection.
Lastly, what do you think will be the interior design trend that will take over in 2024?  
Maximal minimalism! I'm not sure if it will become a trend in 2024 but I hope it does. This is something we do at Spacemen Studio when we approach our design concepts and projects.
View this post on Instagram
It's all about open plan layouts, and clean and neutral material palettes whilst implementing a variety of textures, sculptural elements, or bold and intricate statement pieces at the same time. This has always been a big part of our design philosophy and I hope to see it take off in 2024!
For more art and design reads, head here.
| | |
| --- | --- |
| SHARE THE STORY | |
| Explore More | |