Whether you'll continue to work from home or head back into the office, these items—ranging from the latest AirPods (3rd gen) to comfy-chic Puma x Maison Kitsuné trainers to a Dyson desk light—will at least get you excited for the new year
I hate to be the one to break it to you, but 2022 is on its heels and, inevitably, the first day back to work (unless you took leave, of course). Still, I have hope that the new year will bring onboard fresh beginnings and a chance to start again. Decades-old resolutions included. However, sometimes, shiny new things do help give a little motivation to work harder and do better, and I've got quite a few practical (and tried-and-tested) gadgets and gizmos to recommend.
iPad mini (2021), starts from RM2,299
complemented by the Apple Pencil (2nd gen), RM549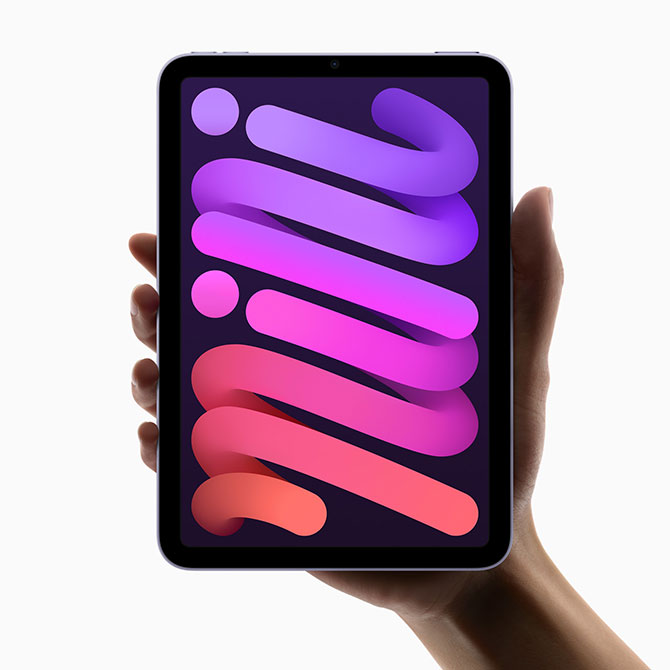 Right after I compiled a "Which iPad should you get?" list, where the last iPad mini released was in 2019, Apple launched the sixth-generation Apple mini. And the upgrades were a massive leap from its predecessor: an A15 Bionic chip (the same one in the iPhone 13 line-up), a more expansive Liquid Retina display, 12MP Wide camera for both the front and back, and it works with the 2nd-gen Apple Pencil.
However, the battery life remains the same at 10 hours, which is sufficient for a day's work. If 2022 sees you moving around quite a bit for meetings, the iPad mini packs a punch, considering its petite and light build. I love using it to surf the web, read e-books, check images, and even virtual meetings. The last one is especially so because the front camera is built with a 12-megapixel Ultra Wide lens, offering sharp visuals, and with Centre Stage, the camera intelligently follows your movements too.
The cherry on top is that it's compatible with the Apple Pencil (2nd gen), which means it can be attached magnetically to the iPad mini and charge wirelessly too. This is in comparison to its predecessors, where you'd have to "jab" the Apple Pencil into the lightning connector in an awkward position. With it, you can write, draw or even take notes digitally! It's a lot lighter than carrying multiple notebooks around, for sure. Besides using it for work, it's also great for entertainment, be it gaming or streaming your favourite shows, thanks to its powerful core and stunning Liquid Retina Display. It's all in one.
SHOP NOW

ana tomy x Peanuts "We love Peanuts" collection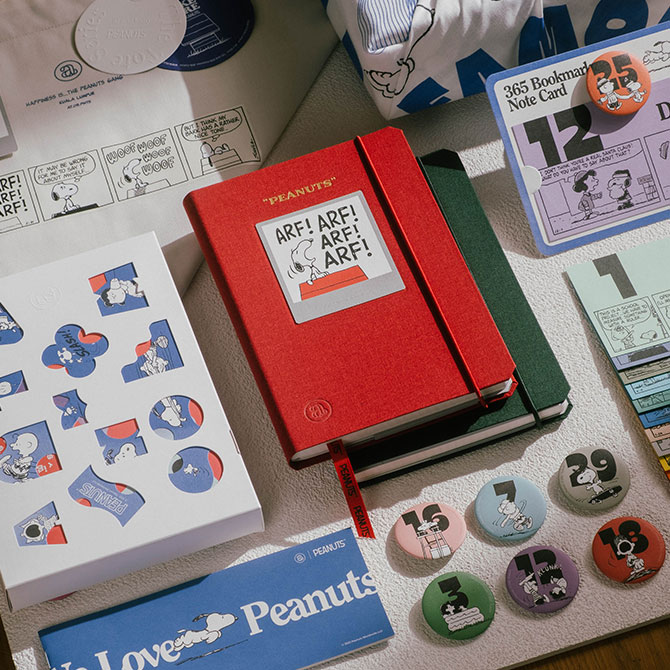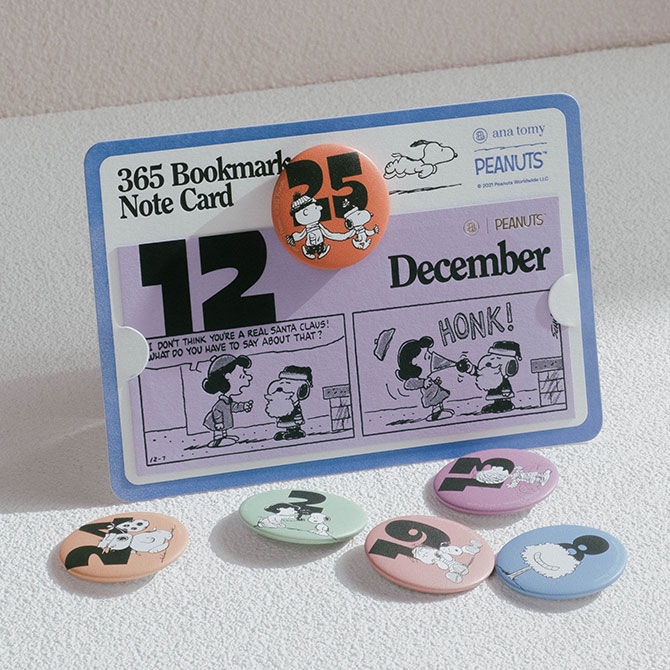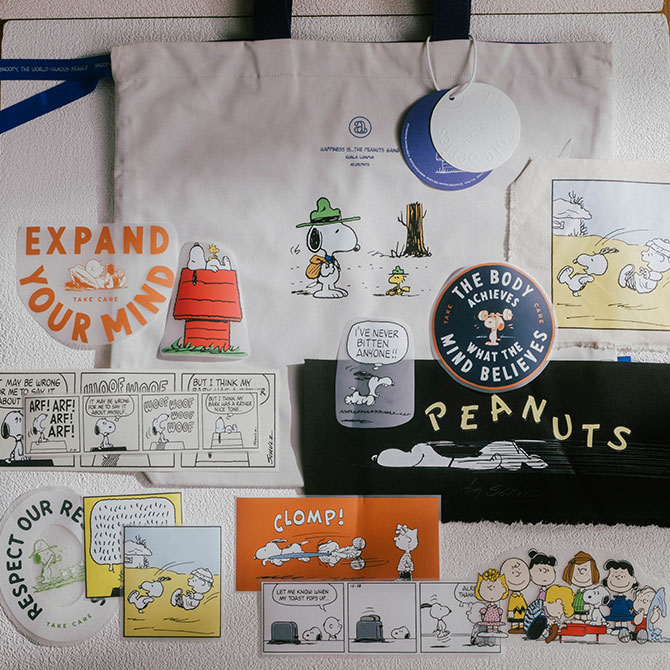 For those who prefer the traditional method of journaling and note-taking, homegrown brand ana tomy has recently launched its limited-edition collaboration with Peanuts for a collection filled with joy, nostalgia and customisation options. Featuring the signature ana tomy book with 50 customisable polaroid-sized artworks and 15 base covers to choose from, you can easily use it as a planner, sketchbook, recipe book and more. To complement this collection is an everyday tote bag and letterpress bookmark notecards—all of which comes in various customisable options that even includes Peanuts' artworks or comic strips.
SHOP NOW

AirPods (3rd gen), RM829
Admittedly, the third generation of AirPods is a little pricier than the previous edition. However, as it stands between the 2nd gen and the AirPods Pro, it does offer upgrades worthy of the new price tag. For starters, the design itself differs vastly with a much more comfortable fit akin to the AirPods Pro with shorter stems and a larger in-ear bud. This itself gave me a better sense of security—that they'll stay put—when using them for workouts. Add that with the fact that the third-generation AirPods are sweat- and water-resistant with an IPX4 rating. In addition, the more snug fit contributes to the overall better sound quality.
Personally, I often forgot that I was using the AirPods 3 when working from home because not only did they fit perfectly, but they did block out ambience noise. That being said, do note that the AirPods (3rd gen) does not offer noise cancelling, but in my experience, it almost mimics it. Of course, if you're looking for the best sound quality, look no further than the AirPods Max.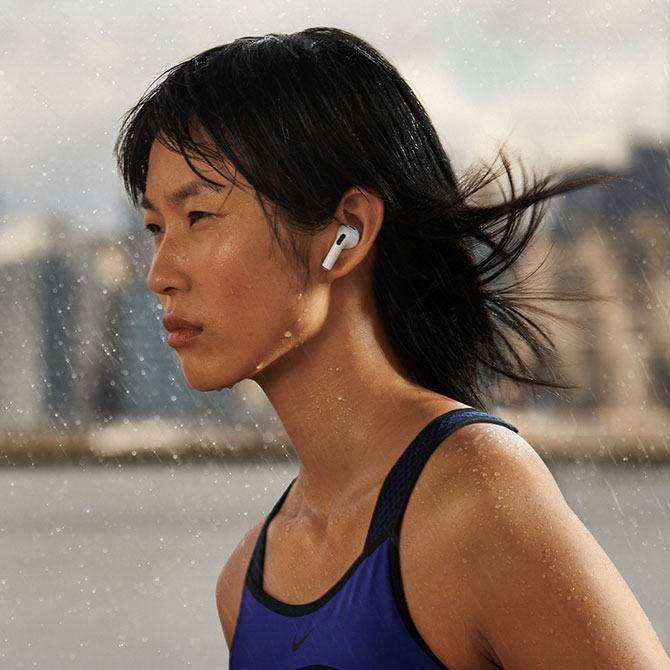 However, the third-generation AirPods do also offer spatial audio with Dolby Atmos, plus dynamic head tracking, making it a useful feature for catching up on your favourite shows, listening to music, and even group calls. Other notable mentions about the new AirPods: the charging case is compatible with wireless charging and MagSafe, and the battery life (with the case) can last up to 30 hours of listening time. Plus, a mere five minutes of charging in the case can quickly boost the AirPods' battery by one hour. And while it's not a new feature, having Siri announce incoming notifications on my phone into my ear is something I can now appreciate as I move around my house without having my phone with me 24/7.
SHOP NOW

Puma x Maison Kitsuné Suede Crepe Trainers, RM629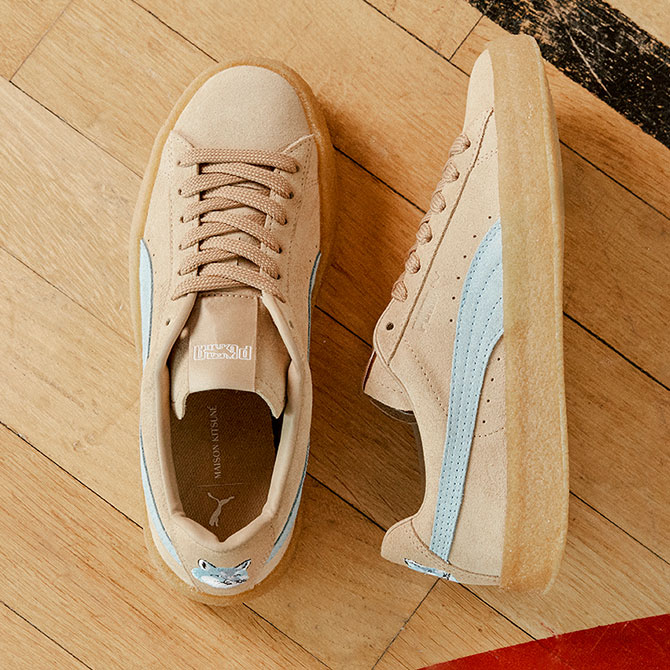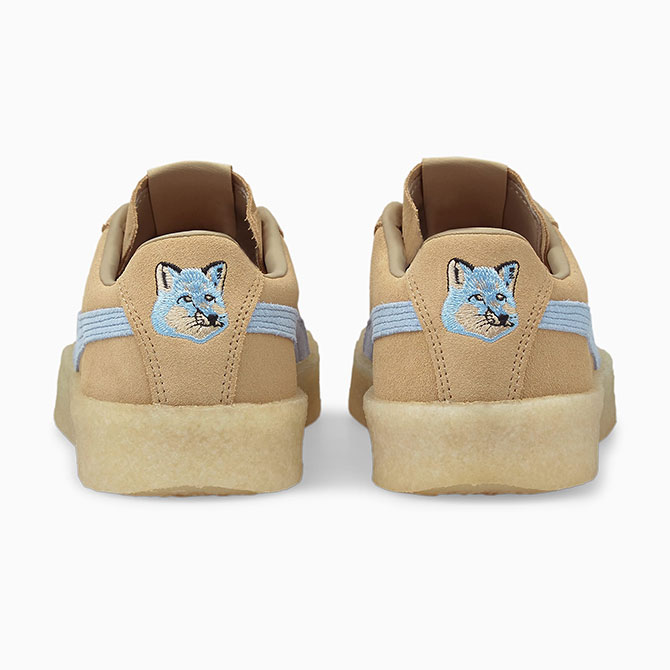 Let's just say that I'm thankful my job allows sneakers and trainers as part of my work fits in the name of street style and athleisure. After staying home for months, I was happy to be wearing new kicks, and a particular new favourite is this pair of Puma x Maison Kitsuné Suede Crepe Trainers. Being a fan of both brands, I could tell that the inspiration and aesthetic pay true homage to each other and feels elegant yet timeless at the same time. The fresh café au lait colour palette isn't something I would usually reach out for, but in a surprising twist, it turned out easy to mix and match with my wardrobe. The suede upper feels luxurious to the touch, while the crepe rubber sole offers ample support and friction. Have I mentioned how comfortable it feels too? But comfort and form aside, I'm not going to lie, I just love the Maison Kitsuné Fox embroidered on the heels of the shoes.
SHOP NOW

Puma x Maison Kitsuné Hoodie, RM539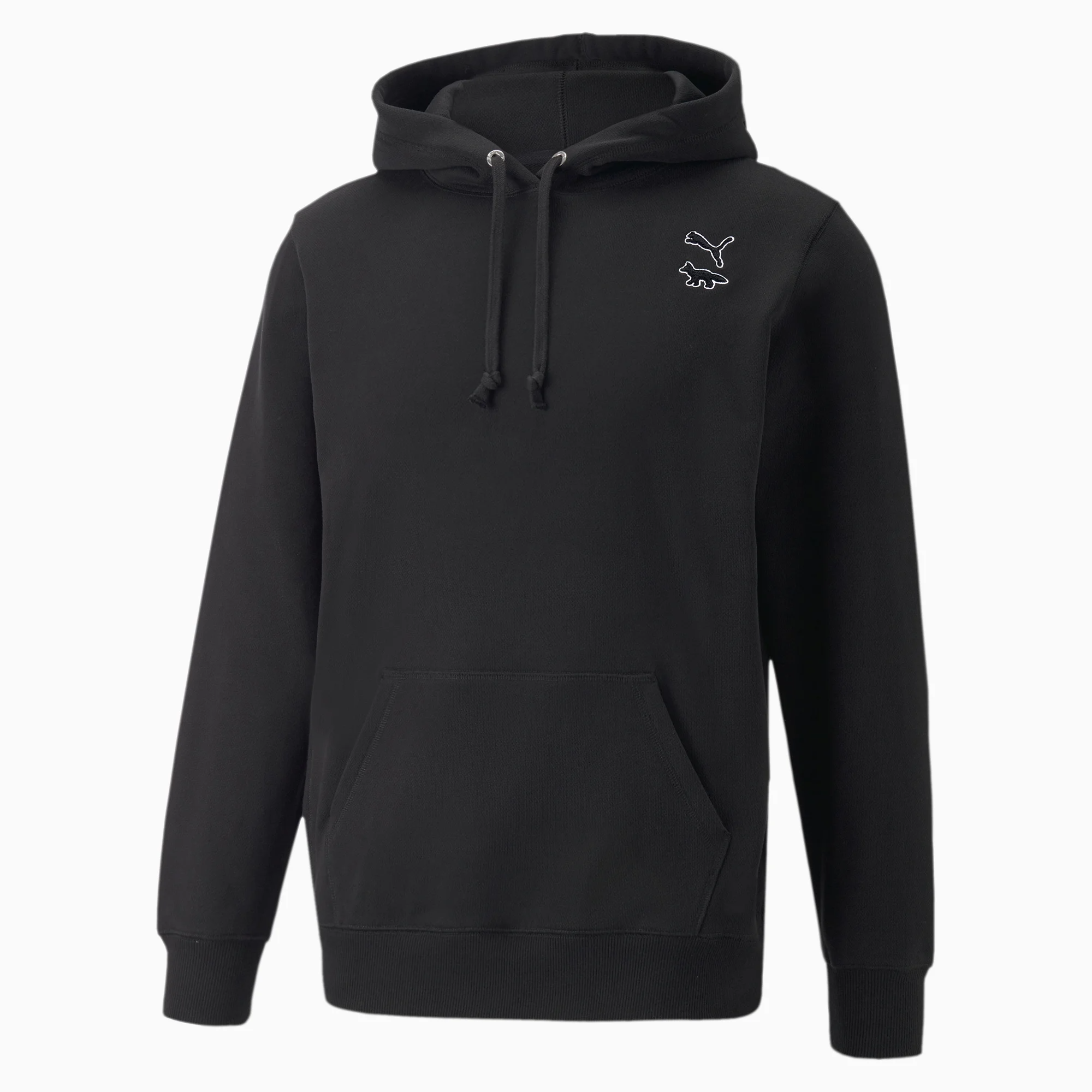 Loungewear is here to stay, but this Puma x Maison Kitsuné Hoodie would be my pick. It goes well with jeans for days where I can't decide what to wear. With its oversized fit and kangaroo pocket, it's comfortable, especially for casual Fridays at the office or staying at home. Spot the Puma x Maison Kitsuné embroidery graphic at the front too—a fox and a cat! Last but not least, according to Puma, it's made in support of sustainable cotton farming, making it a better, greener choice.
SHOP NOW

Dyson Lightcycle Morph™ desk light, RM2,499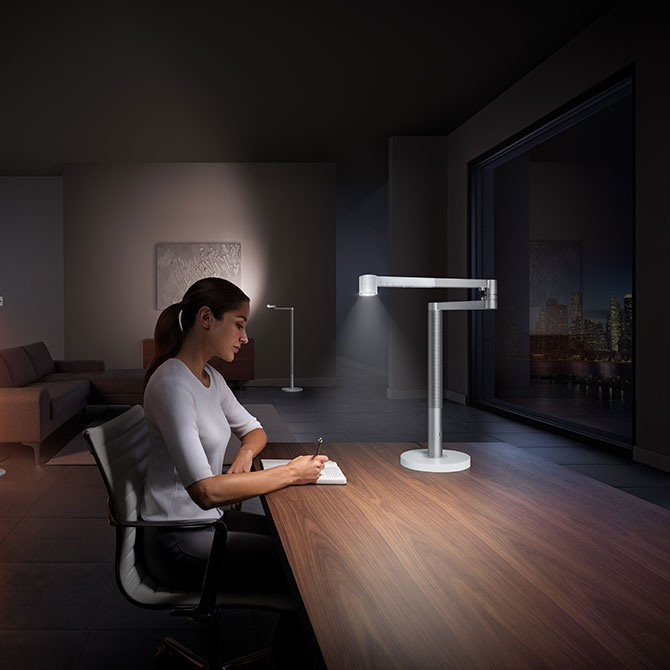 You know Dyson for its groundbreaking vacuums and extensive hair styling tools such as the Corrale and Airwrap Styler. However, a lesser-known sibling in the Dyson family that deserves to be in the limelight—pun intended—is the Dyson Lightcycle Morph™ desk light. Considering its hefty price tag, you might wonder if you need to pay that much for a desk lamp.
Well, consider the fact that it's four lights in one thanks to its unique architecture. Use it as a task light where the lamp directly shines on the table or your reading material. Use it as indirect light by swivelling the rotating head to face upwards to create a soft background light. Use it as a feature light by rotating the head once again to be directed at a piece of art or decorative piece. Last but not least, use it as an ambient light by turning the head to magnetically clasp with its stand, flowing light through its perforated stem.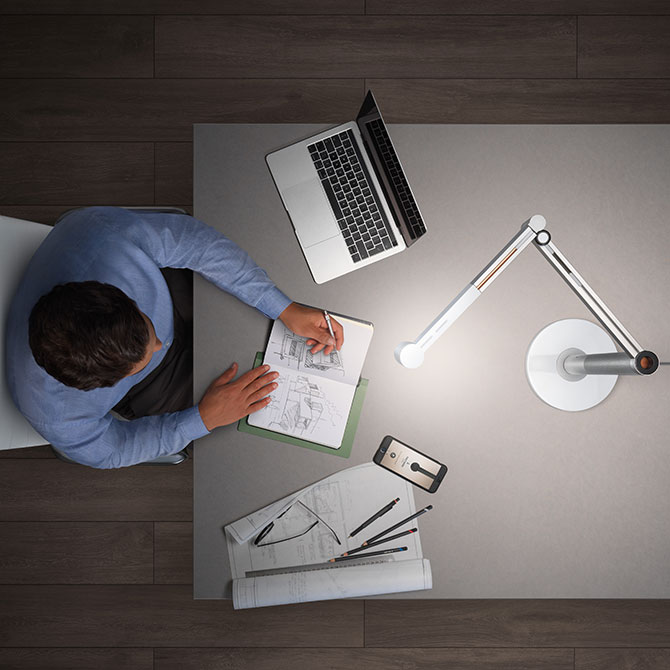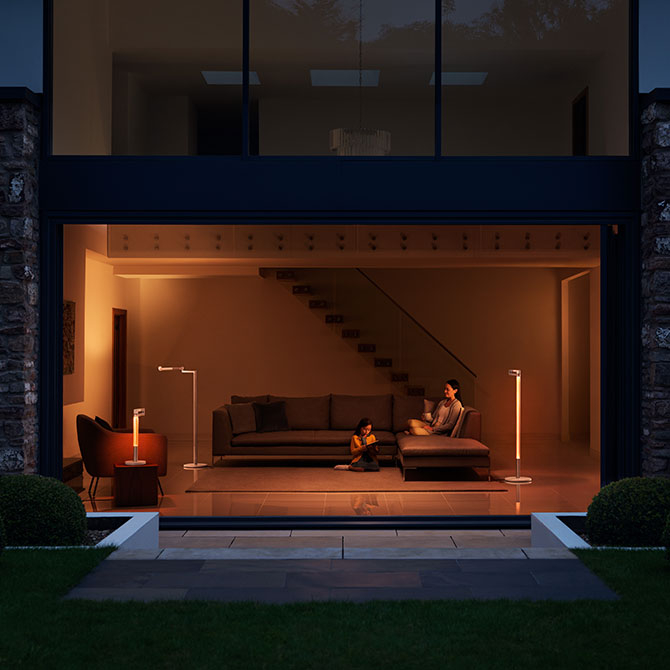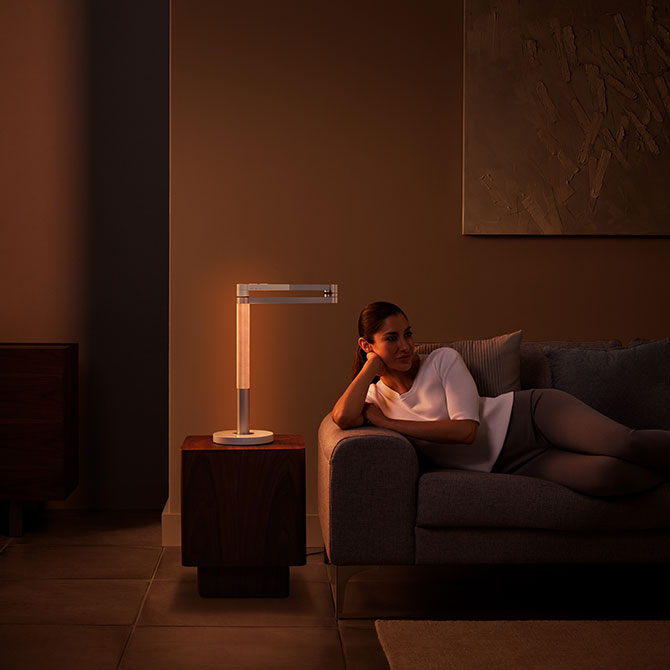 Did I mention that the LEDs within this desk light will maintain their quality for at least 60 years and "are not designed to be replaced"? If you do the math, the pricing is well justified. I've been using it on my WFH desk, and by connecting it with the Dyson Link app, it automatically switches its presets or colour temperature/brightness according to my settings or local daylight. There's a throng of other settings you can customise, and of course, if you're lazy (like me), you can opt from its long list of preset modes. Otherwise, you can adjust the brightness and colour temperature with slide-touch controls. There's also an Away button where the light will turn on or off on its own, depending on any movements detected. Another feature that I appreciate is that you can input your age to auto-correct the brightness to match—according to Dyson, we need up to four times more light as we grow older. In addition, it has an integrated USB-C charger. All in all, the Dyson Lightcycle Morph™ desk light is lit.
SHOP NOW

Dyson Purifier Cool Formaldehyde air purifier, RM3,199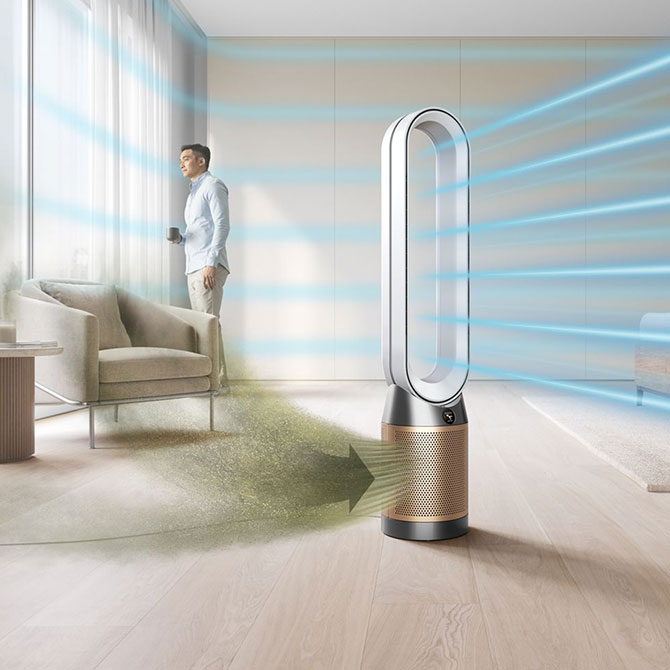 Throughout the course of the multiple on-again-off-again lockdowns, many of us started to really pay attention to our surroundings at home. We started investing in items that make living at home more comfortable and beneficial for our well-being. Dyson's range of air purifiers isn't new, but with each upgrade, the features get boosted with the latest technology. The Dyson Purifier Cool Formaldehyde, for example, continuously detect and destroy formaldehyde, and miraculously, the Dyson catalytic filter that does this never needs replacing. From dust to allergens to gases and other ultrafine pollutants, it's able to precisely capture 99.95 per cent of particles as small as 0.1 microns while also removing odours. In exchange, what you get is clean, purified air, and you can check the live results on the LCD screen of the machine or via the Dyson Link app.
According to Dyson, the Dyson Purifier Cool Formaldehyde is 20 per cent quieter than the previous model, but for first-timers, you would still be able to hear it at its top fan speed. In my experience, though, it's not so loud that it disrupts your day, and if you use it for the bedroom, there's a Night mode to optimise its settings for light sleepers.
You can control the air purifier with the remote or the Dyson Link app, but the latter is undoubtedly more fun to analyse and keep track of the air quality around it. There will be a bunch of unfamiliar terms such as PM2.5 (particulate matter, which include particles from smoke, industrial emissions and burning candles) and VOCs (volatile organic compounds equivalent to potentially harmful odours from cooking, perfume and cleaning products). Still, the app explains these data in a fashion that's easy to understand. And if you're worried about the filters, fret not because the LCD screen or app will inform you when it's time to change it, and it's easy to do so too.
SHOP NOW

Which of these items piqued your interest the most? If there are other items you're in search of for the betterment of 2022, let us know and we'll get to it! Our Instagram DMs are always open. Until then, happy new year!