Being spoilt for choice isn't always a walk in the Apple park. Tablets these days could easily be a replacement for a laptop, should any of them tick all the right boxes. Apple's range of iPads is a good example of this as each of the models serves well as a device for entertainment, productivity and creative needs. But how do you pick the right one for your lifestyle, and what's the difference? Having had the opportunity to test out the currently available iPads, and ahead of Apple's September event, I've decided to put together a quick review guide to help you out of that pickle.
The following refers to the Wi-Fi models as a base for this comparison guide.
iPad Mini (2019)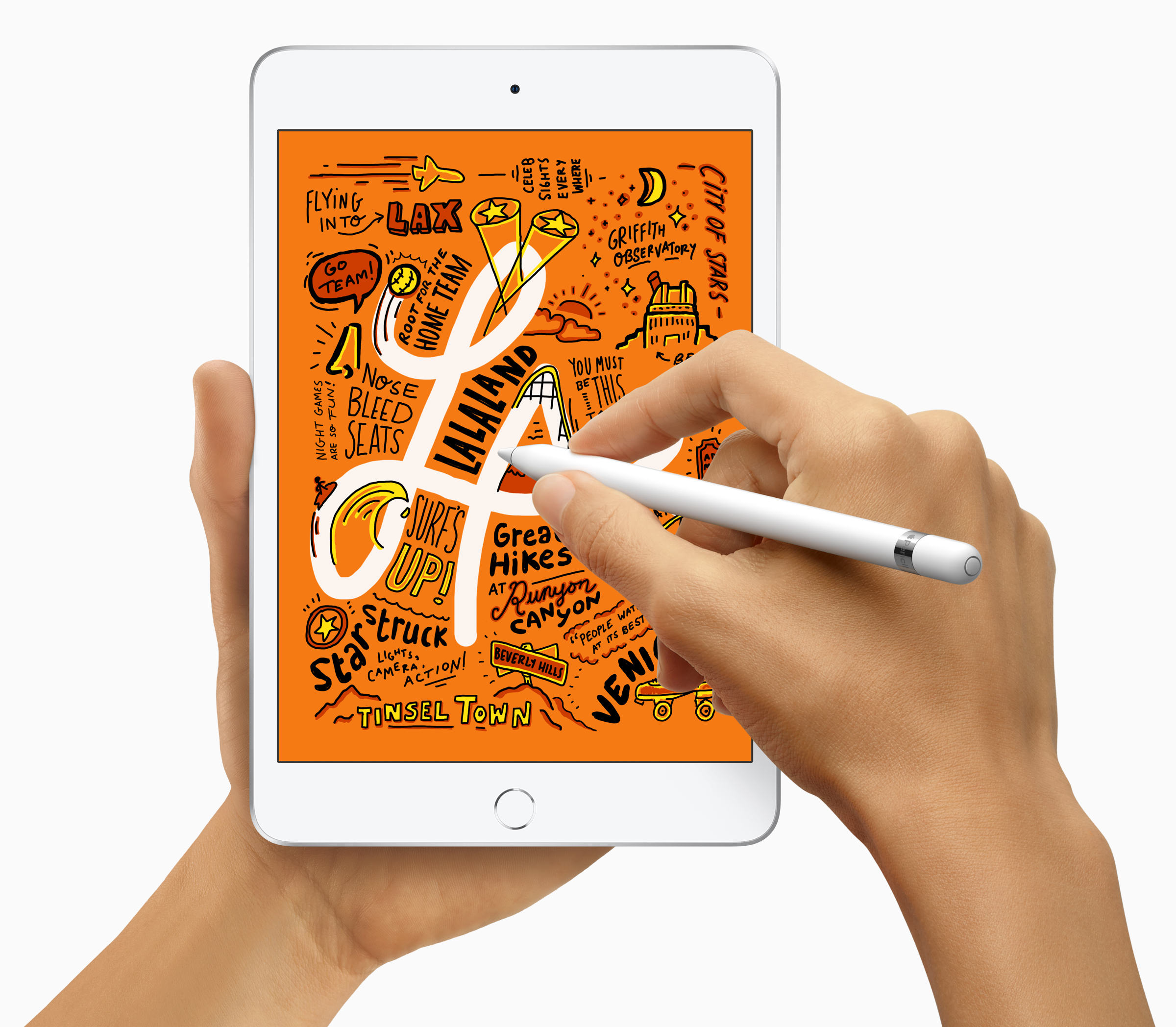 Weight: 300.5gDisplay: 7.9-inch Retina displayOperates on: A12 BionicBattery: Up to 10 hours
Rear camera: 8MPFront camera: 7MPCharging port: Lightning connectorStorage options: 64GB, 256GB
---
REVIEW
Pre-pandemic, the iPad Mini was my favourite for its portable size and weight. This is also because I travel with my Macbook anyway, so the iPad Mini served well for in-flight entertainment, be it reading via the Kindle app, playing games or watching Netflix. It's also compatible with the Apple Pencil, which makes doodling or note-taking easy on the go. In addition, the A12 Bionic chip with Neural Engine meant it could keep up with most tasks such as Adobe Photoshop CC, and with three million pixels for its Retina display, the visuals look sharp, bright and vibrant. Under natural light, True Tone adjusts the white balance automatically, so images look true-to-life under any light. I personally don't know anyone who takes photos and videos with an iPad, but if you're up for it, the quality is decent enough. Otherwise, it comes in handy for video calls.
WHO IS IT FOR
If you're considering between a Kindle or an iPad, the iPad Mini offers a whole lot more. Of course, the price tag is also different so it might not seem fair to compare. But the reason for bringing that up is more so to question if you're also looking for a device to play games, watch videos and take digital notes or drawings. The iPad Mini is a great all-in-one if you're on a budget and looking to own your first tablet. Extra points go for its compact size and storage space.
SHOP: RM1,699
iPad 8th Gen (2020)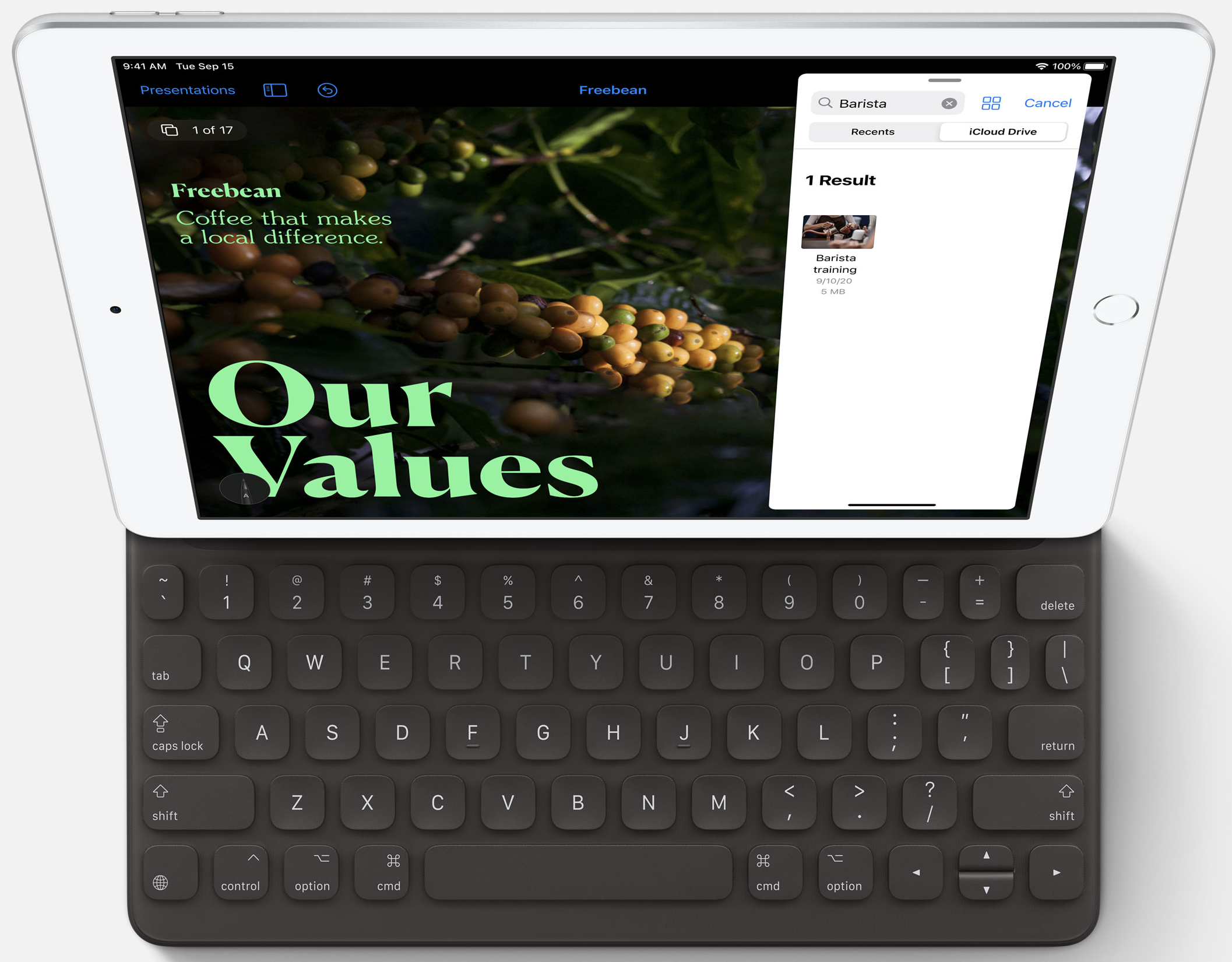 Weight: 490gDisplay: 10.2-inch Retina displayOperates on: A12 BionicBattery: Up to 10 hours
Rear camera: 8MPFront camera: 1.2MPCharging port: Lightning connectorStorage options: 32GB, 128GB
---
REVIEW
As you look at the specs, you may notice that between the iPad 8th Gen and iPad Mini aren't too different except for the size. True enough, in terms of performance, the iPad 8th Gen fares well enough. The only downside is that the model starts with a very modest storage option at 32GB (which isn't sufficient if you plan to download many apps and keep tons of photos and videos in your Camera Roll)—and that 1.2MP selfie camera. It's also compatible with the Apple Pencil and Smart Keyboard.
WHO IS IT FOR
Between the iPad and iPad Mini, the latter offers better value for better specs, albeit in a smaller size. If you're on a similar budget and prefer a tablet with a bigger display, the iPad 8th Gen wins uncontested, but it's best to go with the 128GB model.
SHOP: RM1,499
iPad Air 4th Gen (2020)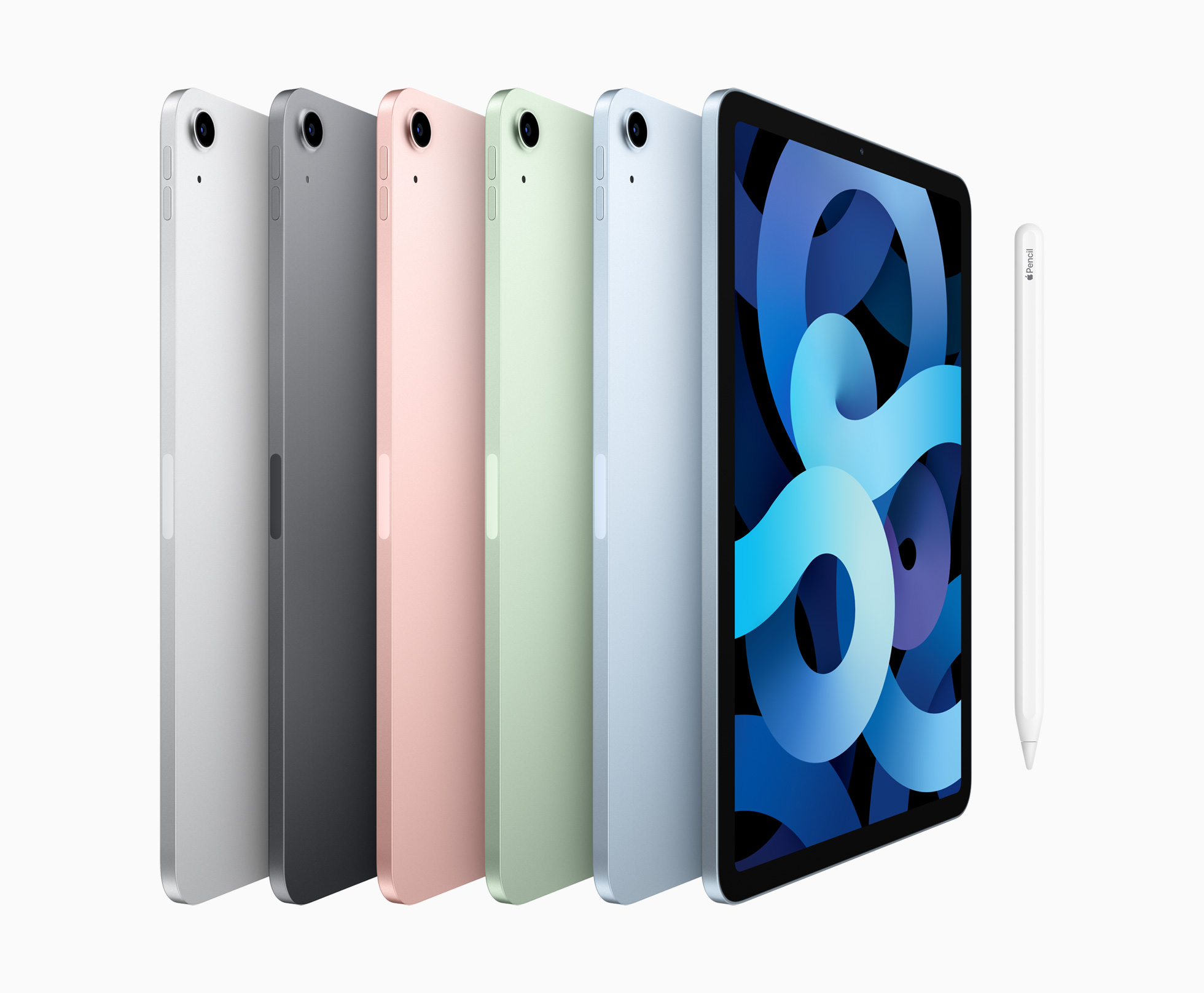 Weight: 458gDisplay: 10.9-inch Liquid Retina displayOperates on: A14 BionicBattery: Up to 10 hours
Rear camera: 12MPFront camera: 7MPCharging port: USB-CStorage options: 64GB, 256GB
---
REVIEW
Now, let's move to what I consider the second tier of iPads. The iPad Air comes at a higher price point and an upgraded chip that delivers amazing performance (as compared to the two models mentioned above). Fun fact: The A14 Bionic chipset is the same one in the iPhone 12 range. It's lighter than the basic iPad—and almost as thin as the iPad Mini—yet packs a ton of power for faster graphics and CPU performance, as well as 10 times faster machine learning. It's capable of even editing a 4K video with stunning graphics to match, thanks to the Liquid Retina display and all-screen design. In addition, the audio is upgraded too with high-quality landscape stereo speakers, perfect for gaming or entertainment. Both the front and rear cameras too cater for video calls with crisp visuals.
WHO IS IT FOR
If you especially dabble in photo- or video-editing—or even digital art—the iPad Air will be your perfect day-to-day companion and a worthy investment. Compatible with the Apple Pencil 2nd Gen, Magic Keyboard and Smart Keyboard Folio, it's versatile for all fields. Plus, it comes in a range of fun colours!
SHOP: RM2,599
iPad Pro (2021)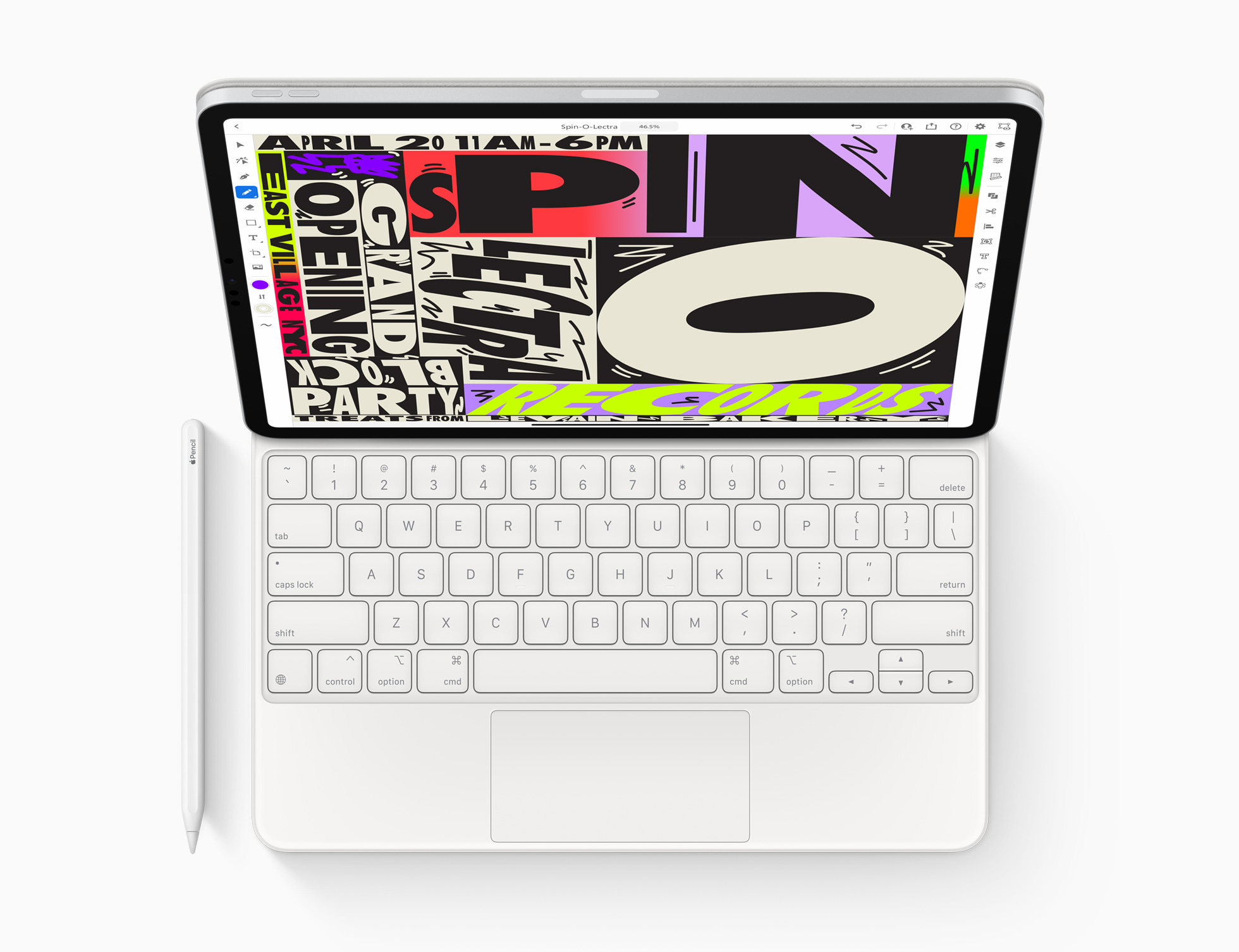 Weight: 682gDisplay: 12.9-inch Liquid Retina XDROperates on: Apple M1 displayBattery: Up to 10 hours
Rear camera: 12MP + 10MP +LiDARFront camera: 12MPCharging port: USB-CStorage options: 128GB, 256GB, 512GB, 1TB, 2TB
---
REVIEW
The crème de la crème with the super chipset that is Apple's very own M1 chip, the iPad Pro can truly replace your everyday laptop. This is especially so if you add on the Magic Keyboard for 12.9-inch iPad Pro (5th Gen) and the Apple Pencil 2nd Gen. Accessories aside, almost everything is jam-packed with upgrades: four-speaker audio, better cameras (which includes Portrait mode and Portrait Lighting), the added Face ID authentication, 8-core graphics and CPU, better brightness and the list goes on. All of that while still maintaining that "up to 10 hours of battery life" spec.
Since switching over to the iPad Pro, I've edited videos with multiple layers with ease and zero lag. In addition, drawing with the Apple Pencil and on the Procreate app is seamless with a pen to paper feel. More than that, however, the colours simply jump off the screen, and details are literally true-to-life. You'll be able to appreciate your favourite movies even more as the display's dynamic range extends to a breathtaking 1,000 nits of full-screen brightness and 1,600 nits of peak brightness. Fun fact: This is due to the over 10,000 mini-LEDs behind the back of the display.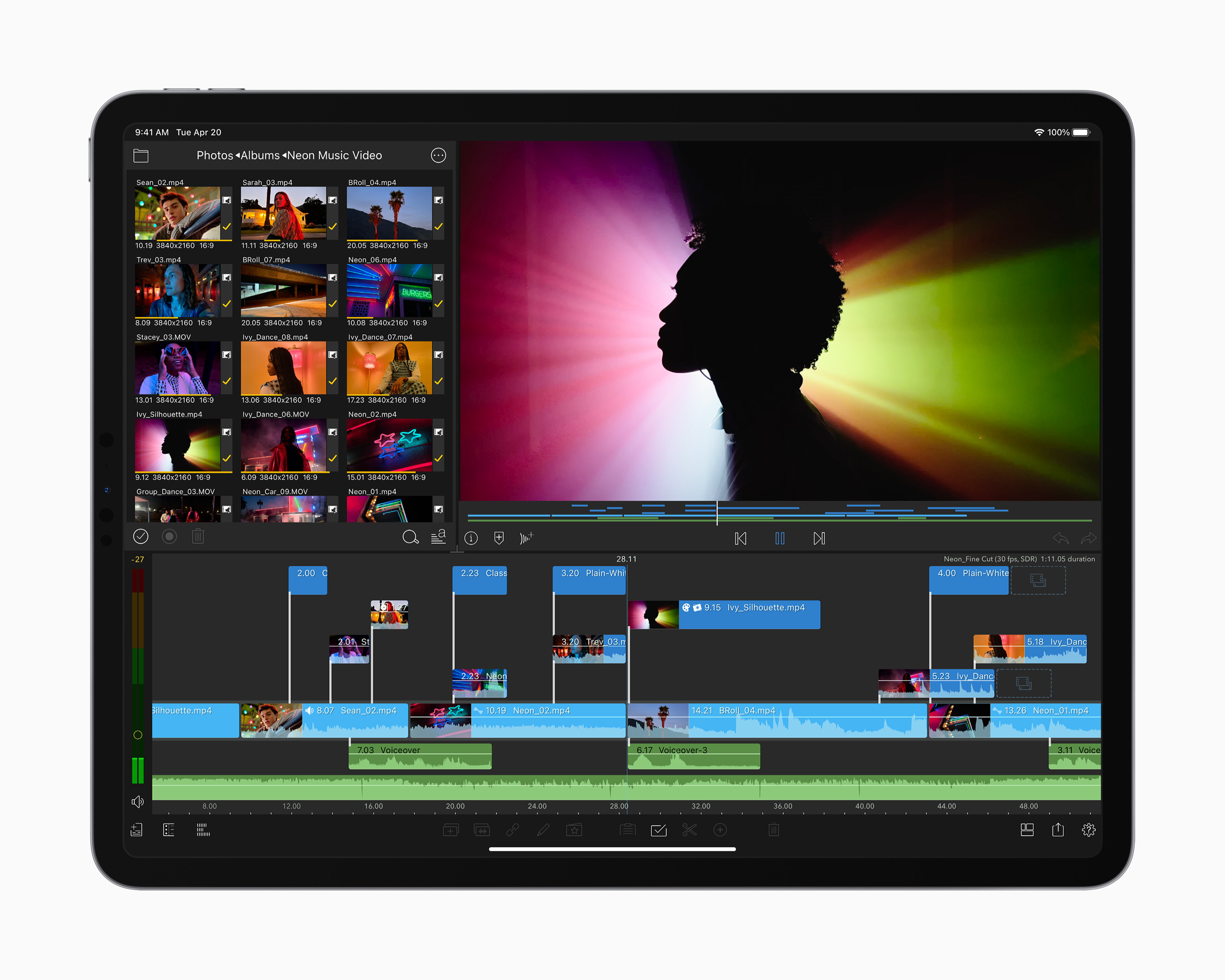 My other favourite feature is the Ultra Wide camera with Centre Stage. I use FaceTime a lot to catch up with my best friend in Tokyo. Seriously, we call for the most random things, at the most random timings. With Centre Stage, even if I'm cooking in the kitchen or doing laundry, the camera will automatically pan to keep me in the centre of the frame as I move around the room. Also, I look way more flattering now in my PJs than before.
WHO IS IT FOR
For the ultimate experience, add on the Apple Pencil 2nd Gen and Magic Keyboard for 12.9-inch iPad Pro (5th Gen). Altogether, it is heavier than the other models but convenient nonetheless, and more importantly, ultra-powerful with all-day battery life. The combination works well for people who are always on the go. It does come with a hefty price tag, so if you're not using it for heavy graphic work such as building AR models or editing full-length 4K videos, it's not entirely necessary to opt for the iPad Pro. But if you do, it's a splurge you'll enjoy day-to-day.
SHOP: RM3,499
For more info, check out the Apple website.
| | |
| --- | --- |
| SHARE THE STORY | |
| Explore More | |