Minimalist daisy chains and romantic floral abstraction on boxy yet languid silhouettes. From the get-go, Paul Smith's Spring Summer proposal for 2017 was a sophisticated walk in the park.
In our neck of the woods, however, the yearlong heatwave renders most walks in parks—or for that matter any other non-airconditioned environment—a gruelling test of the absorbency and breathability of the clothes on our backs, and also our sanity.
This is where the breezy offerings of Paul Smith SS17 Ready-to-Wear could turn our tropical curse into a blessing of opportunity—to reimagine sartorial decorum. How do we not fall into the abysmal trap of desiring only cut-offs and strapless sundresses during summer?
1. Play it fast and louche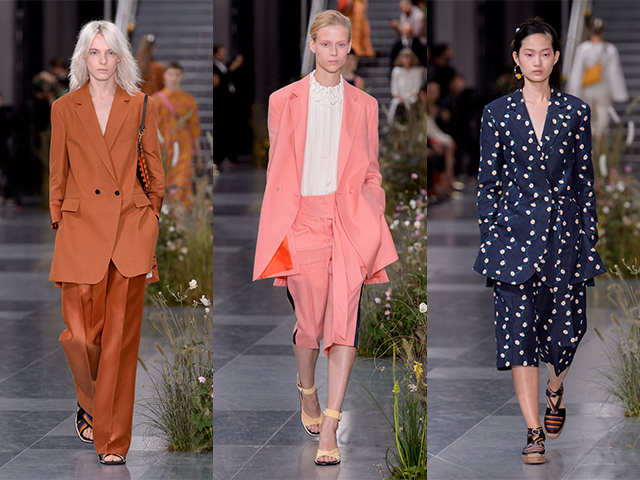 Lined blazers and structured culottes may fail to be airy in the same way a gauzy kaftan feels but the fluidity of louche tailoring could be a pleasant alternative to the thick, fitted suits convention prefers. As everyone knows, on a hot sweaty afternoon, the fewer the contact points between fabric and skin, the better. Also, a well-cut slouchy suit often affords an alluring rakish appeal.
2. Somewhat groundbreaking springtime florals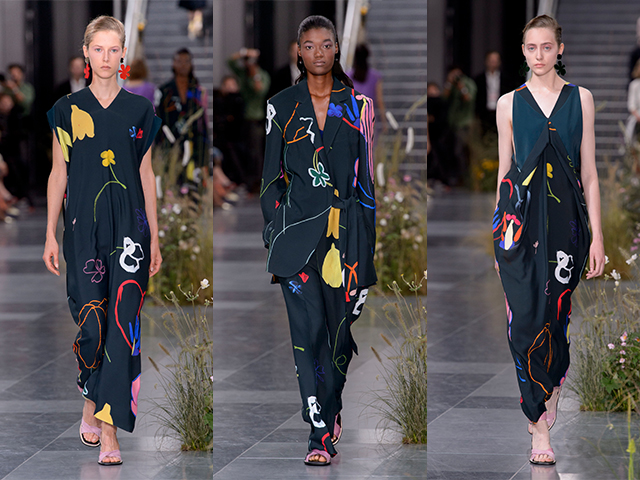 Florals for Spring will win no creativity award. Even our Fashion Editor, Jason has made a case against garden variety floral prints that may anger a preteen Swiftie or two. But the blossoming beauty of the season deserves to be celebrated; Paul Smith's Hilma af Klint inspired abstract foliage scribbled across navy ensembles would surely gain its wearer one approving nod (from Jason) and a few coveting glances on the side.
3. Picnic blankets are so vogue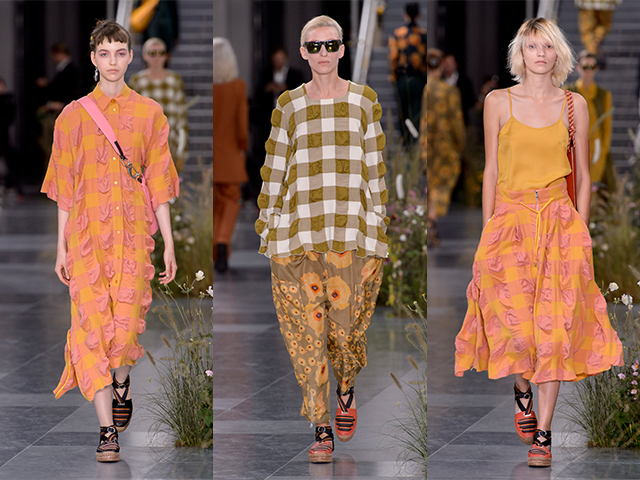 Gingham reworked. In spritely shades of melon, tangerine, and salmon, the collection zoomed in on the beloved check in an exaggerated version of the seersucker. Playing into the duo of summery tropes at the same time had an interesting effect. Who knew a fresh take on picnic blankets could be so charming?
4. A long way to go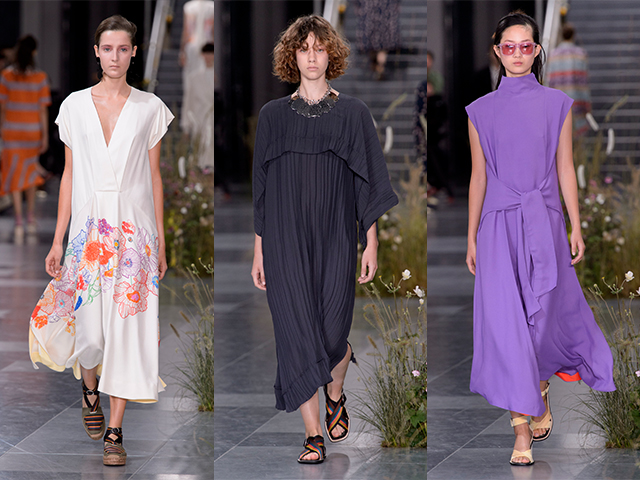 Ditch those knicker-flashing sundresses and give your cropped tops to your niece. Long and languid is the new black. Lowered hemlines have gradually made its comeback for seasons now. If the fabrication is light, longer pieces could amp up the elegance and collect a few extra style points, all while providing additional sun protection.
Related stories:
Buro 24/7 Exclusive: An interview with Sir Paul Smith
Listen to Sir Paul Smith's 6AM playlist
| | |
| --- | --- |
| SHARE THE STORY | |
| Explore More | |