Travelling takes a lot out of you: the dry cabin air isn't great for your skin, cramped quarters leave you achey and your clothes looking rumpled and there never seems to be enough drinking water available. It's hard to step off a long haul flight without looking at least a little dishevelled.
The legendary Sir Paul Smith has designed a suit to allay some of the wear that travellers undergo. 'A Suit to Travel in' uses a high-twist wool yarn that is extremely crease resistant and has water -repellent qualities (how we've managed to send a man to the moon yet have not managed to design better tray tables is beyond us) and comes in three signature fits—the Slim, Soho and Mayfair. All the suits are made in Italy with extremely hardy Corozo nut buttons and are able to be purchased as separates.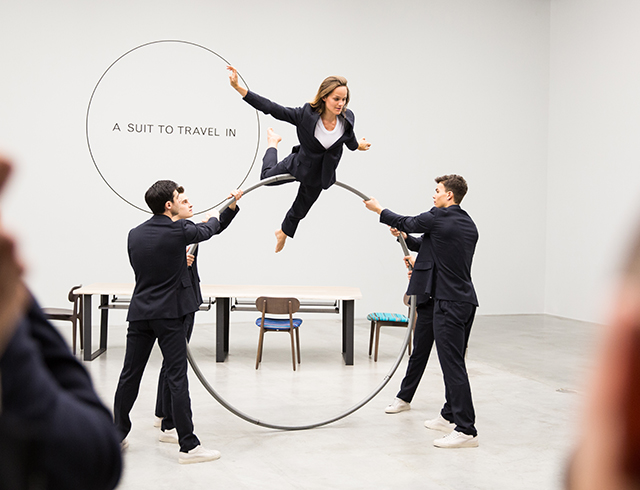 Presented in January this year, artists from the National Centre for Circus Arts in London gave a jaw-dropping performance dressed in 'A Suit to Travel in', to show the amount of movement the suits are able to endure. They will soon be taking their performance around the world, visiting Taipei, Shanghai, Bangkok, Mumbai, Moscow and Dubai. "It's a suit that really works," says Sir Paul Smith. "We're travelling with it and showing it in a way that celebrates its ability to move, and putting it through its paces in an extreme way. The suit is made from 100 percent wool so it's breathable and perfect for every climate and the construction allows for a lot of movement." 'A Suit to Travel in' will be available worldwide from Paul Smith stores from September 2015.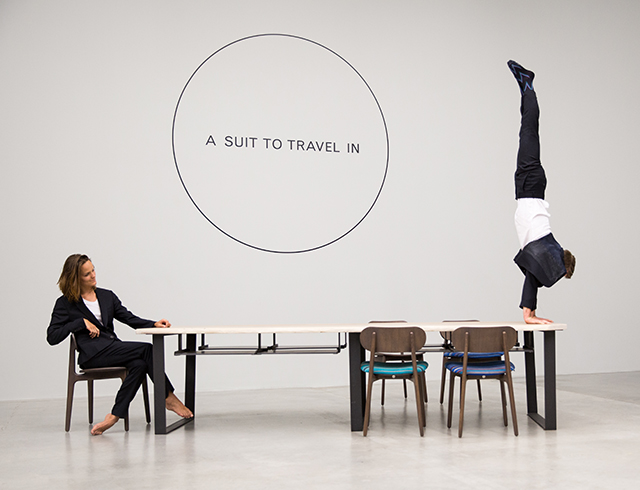 | | |
| --- | --- |
| SHARE THE STORY | |
| Explore More | |