Culture
Pop Culture Catch-Up: Michelle Yeoh's doctorate, Jennette McCurdy's tell-all memoir, and more
Shock waves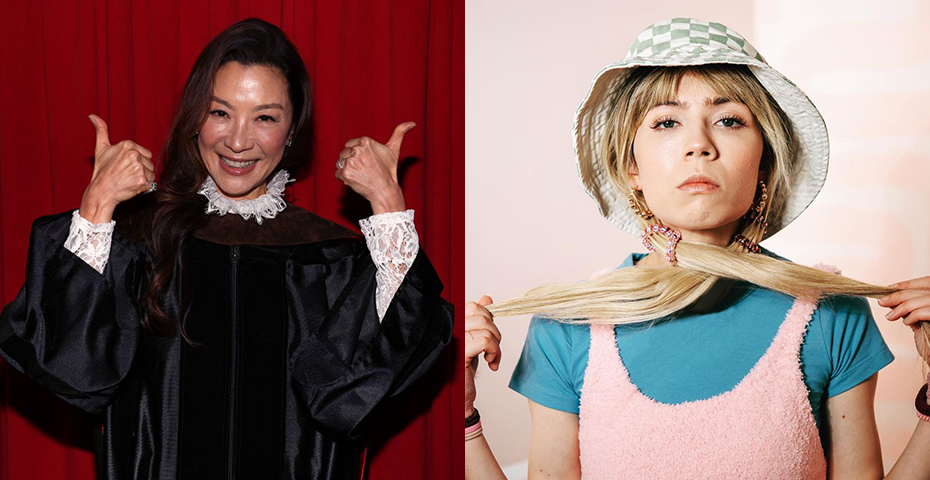 Johnny Depp to direct his first film in 25 years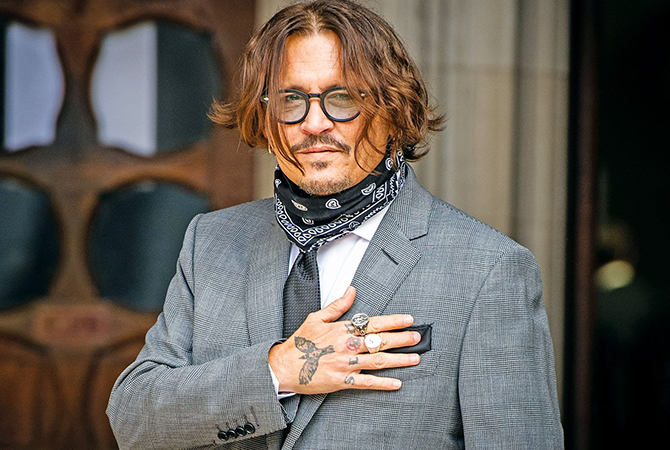 According to The Hollywood Reporter, the actor will be going behind the cameras to direct Modigliani, a biopic about Italian artist Amedeo Modigliani. The film will be co-produced by Al Pacino and Barry Navidi. Based on the play by Dennis McIntyre, the biopic will follow the trials and tribulations of the painter and sculptor in Paris in 1916, particularly an eventful 48 hours that will eventually come to be the artist's most significant, cementing his name as one of Europe's greatest art visionaries.
"The saga of Mr. Modigliani's life is one that I'm incredibly honoured and truly humbled, to bring to the screen," said Depp in a statement to THR. "It was a life of great hardship, but eventual triumph — a universally human story all viewers can identify with."
Depp's directorial effort marks the actor's endeavours to return to the Hollywood scene after his highly publicised defamation trial against ex-wife Amber Heard back in April 2022.
Michelle Yeoh is conferred an honorary doctorate
View this post on Instagram
In case you missed the good news, our very own Malaysian icon has recently been conferred an honorary doctorate by the American Fine Arts Institution on August 13 at the Hollywood TCL Chinese Theatre.
Yeoh's Everything Everywhere All At Once directors, Daniel Kwan and Daniel Scheinert, were there to present the honour to their film's protagonist. In her speech, the Crazy Rich Asians actress reflected on her acting journey, starting out as an aspiring ballet dancer who had to find another path in life due to an injury. After pivoting to the Hong Kong action cinema scene, she learned many things from professional stuntmen who most importantly, trained her how to fall.
To the class of graduating students before her, Yeoh left them with an inspiring message: "Be courageous. Take chances. Break barriers. Be proud of what makes you unique. And most importantly, don't be afraid to fall because you are learning to fly." Congratulate Dr. Michelle Yeoh on her Instagram!
BTS' Jungkook solo photo book series sells out in just one minute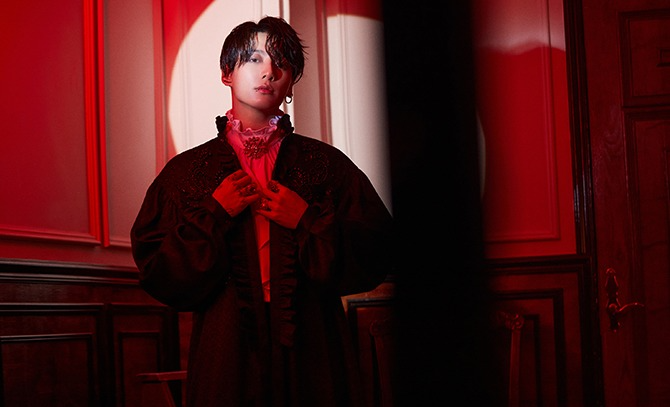 Following in the footsteps of bandmates J-Hope and Suga, Jungkook is the next BTS member to release solo material since the group announced they would be pursuing individual projects back in June. The first teaser came on August 13, with Big Hit dropping a mysterious photo of the youngest member on Twitter simply titled 'Me, Myself and Jung Kook'.
In the latest production film released on BTS' YouTube channel, full details of the project were revealed. 'Me, Myself and Jung Kook' is a photo portfolio that captures the life of a man trapped in time as a vampire. As Jungkook personally took part in the styling and conceptualisation of the project, fans were eager to get their hands on the Photo-Folio. Unsurprisingly, when pre-orders opened on August 18, the photo book was quickly sold out—30 seconds in the Weverse USA store and one minute in the Weverse Global store to be exact. The Photo-Folio has since been restocked three times as of today. The set includes a hardcover photo book (there are eight available covers), photo cards, posters, coasters and stamps. Lucky fans can expect the photo book set from September 1, which is the youngest member's birthday.
Jennette McCurdy reveals the horrors of child acting in memoir 'I'm Glad My Mom Died'
[Trigger warning: Eating disorders, sexual abuse and physical abuse of a minor]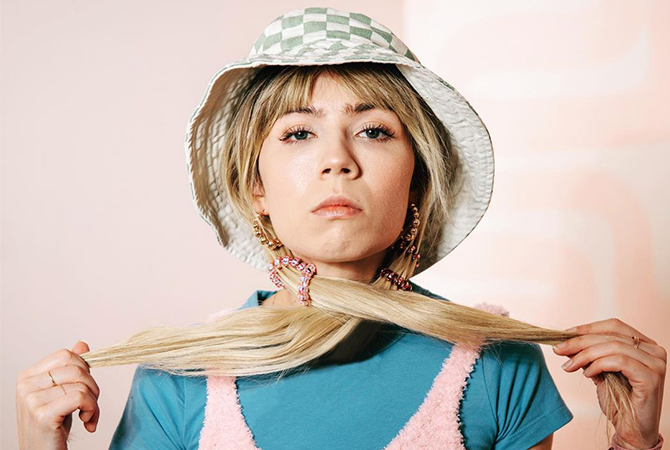 Former iCarly and Nickelodeon star Jennette McCurdy has been making headlines all over the Internet in the midst of promotions for her memoir 'I'm Glad My Mom Died'. When the book was released on August 9, it caused a lot of controversy amongst the public for its explosive title. However, it wasn't until McCurdy started going on talk shows in the past week that opinions started to change.
In her appearance on ABC News on August 10 (which has already garnered close to seven million views in one week), the former actress revealed the emotional traumas and abuse she had experienced at the hands of her late mother during her early Hollywood life as a child star. McCurdy also recounted disturbing details of actions off-set whereby an individual only dubbed as 'The Creator' would frequently encourage her to consume alcohol as a minor, gave her shoulder massages, and took them out to clubs with fake IDs. McCurdy was around 14 or 15 at the time.
After her mother passed away from breast cancer in 2013, McCurdy saw this as her means of escape and freedom, and subsequently halted all acting activities including her titular hit Nickelodeon show, Sam and Cat. The former star has been working on her memoir for two years and still stands firmly on her chosen title. I'm Glad My Mom Died is currently number one on the New York Bestsellers List in the Non-Fiction category and is reportedly sold out in major stores such as Target, Walmart and Barnes & Noble, which are awaiting second reprints.
Apple TV+ unveils trailer for documentary film 'Sidney', produced by Oprah
Another historical figure getting the Hollywood treatment is the legendary Sidney Poitier who made his name as an actor, filmmaker and activist at the centre of the Hollywood and the Civil Rights Movement. The documentary will feature interviews with the likes of Denzel Washington, Halle Berry, Spike Lee, and many more.
The Bahamian American actor passed away in January of this year at the age of 94. The documentary film will premiere globally on Apple TV+ on September 23, 2022. Watch the trailer below:
For more on the latest pop culture news, head over here.
| | |
| --- | --- |
| SHARE THE STORY | |
| Explore More | |