If Malaysia had a "Walk of Fame", his star would be the shiniest—you know, polished by the tears of fans and lit by the flashes of their cameras. When it comes to local show business, there really is no one who lives up to the legacy left by Teuku Zakaria bin Teuku Nyak Puteh.
We know him as P. Ramlee.
Born with a name that rolls off the tongue like rollerblades on cobblestone, he stuck to an alias he has used since schooling days and added the 'P' from his father's name to form his enduring moniker. The son of a man from Acheh and a woman from Penang, it was almost as if P. Ramlee was born to embody the region, from the North to the South.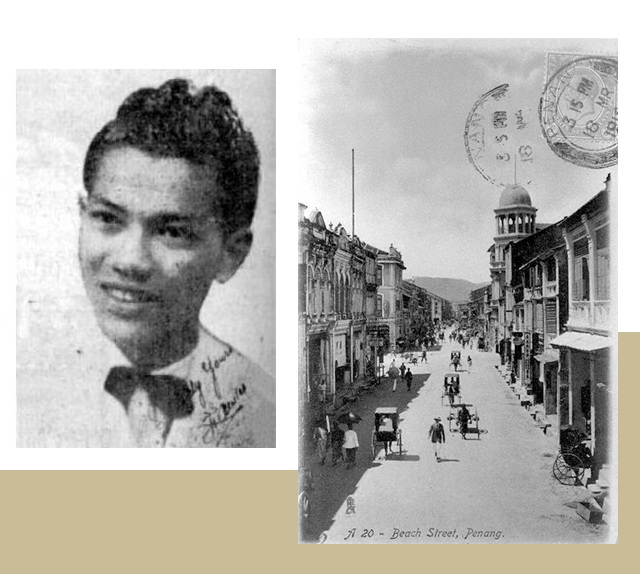 Story has it that he was never too fond of the books as a schoolboy but music and football held his attention. When the start of the Japanese occupation in 1942 disrupted his studies at the Penang Free School, he enrolled in the Japanese navy academy and picked up basic musical knowledge, which he would later fortify through lessons after the war ended.
His active interest in music led to the formation of 'Teruna Sekampung' (a band made up of and named after lads from the village), a dabble in song arranging, participation in singing and songwriting contests, and ultimately, getting discovered. The keen eye of director B. S. Rajhans knew talent when he saw it. After witnessing P. Ramlee's performance of his own composition, Azizah, the director offered him a gig as backing vocalist at a film studio set up by the Shaw Brothers in Singapore.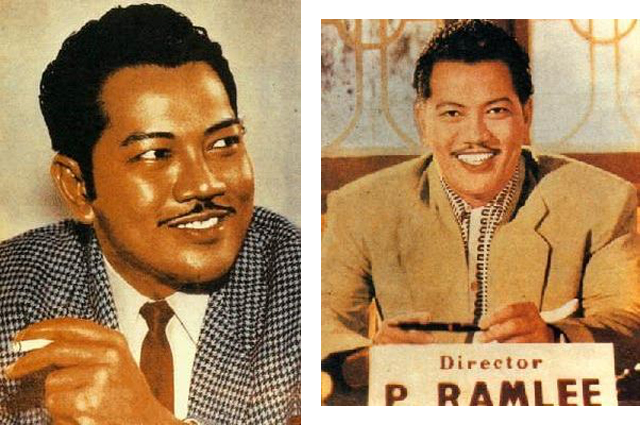 The time at Jalan Ampas Studio across the Straits of Johor incited the rapid rise of P. Ramlee's career. Between his first acting role as a villain in 'Chinta' to his directorial debut in 'Penarek Becha' seven years and 20 actor's credits later, the charisma and magnetism of the legend-in-making did not go unnoticed by the industry or the people. That first attempt at directing a movie landed him an astonishing five awards and lay groundwork for the subsequent 16 he churned out at the studio. Back-to-back triumphs that stacked up during his most productive years—from 1955 to 1963—rendered him a trailblazer of the artistic renaissance taking place amid the Malay community in Kuala Lumpur and Singapore at the time. It was said that the Shaw Brothers would spare no expense with him; even exclaiming, "What he wants, give it to him." He could very well have added rapping to his resumé and taken the name P. Midas—everything he touched turned to gold.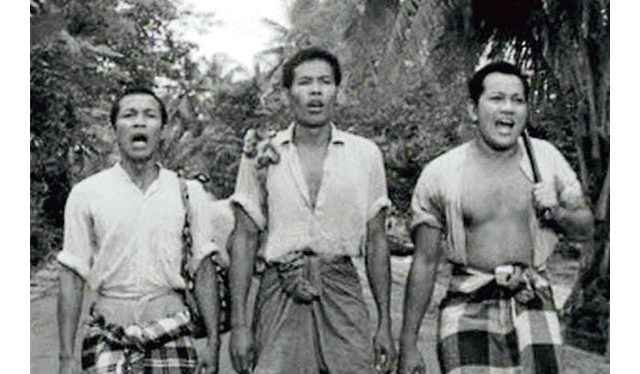 His works have racked up a slew of awards at Asian Film Festivals over the years. 'Anakku Sazali' won him a Best Actor Award; 'Madu Tiga' and 'Nujum Pak Belalang' nabbed Best Comedy Films; 'Ibu Mertuaku' got him the Most Versatile Talent award; and 'Hang Tuah' won Best Musical Score. But a combination of comedy and drama has proven most adept at remaining evergreen. The 'Bujang Lapok' series he produced—and starred in alongside S. Shamsuddin and Aziz Sattar—and the 'Do Re Mi' trilogy remains a firm favourite till this very day.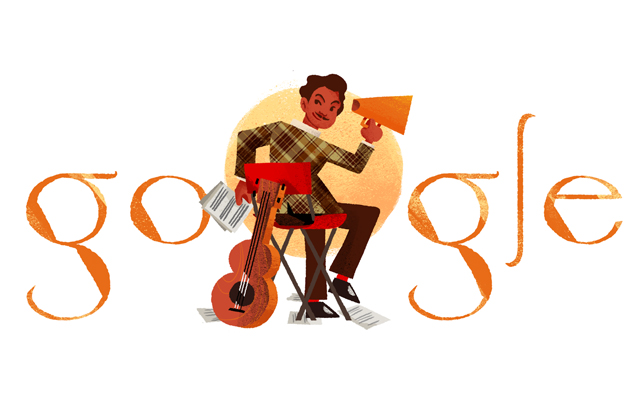 In his lifetime, P. Ramlee would compose around 250 songs and contribute to more than 60 films. Alas, not all enjoyed the same success—the pursuit of innovation at a precarious time nudged things down a slippery slope. Said slope was located in Kuala Lumpur. When Singapore began unionising and demanding unattainably high fees, P. Ramlee's dream of producing his first coloured film was shattered and he moved back to the capital city of Malaysia at the invitation to join Merdeka Film Studios.
…the Shaw Brothers would spare no expense with him; even exclaiming, "What he wants, give it to him."
Unfortunately, this new studio sorely lacked the experience and resources he was used to. On top of that, the sixties also marked a change in the winds of entertainment. This was brought about by the arrival of black and white television programmes; an influx of colour films from Indonesia, Hong Kong and Hollywood; and the slow but sure shift towards a taste for pop, rock and reggae. Combined, they spelled disaster for the crusader of classics with a penchant for mellow Malay melodies. His contracts were not renewed and movies flopped.
What started as a meteoric rise suffered a shocking descend. "People don't care about me anymore; my career's finished. I wanted Malay films to be more advanced and beautiful like international films, but I've failed," confided P. Ramlee to a close friend. The same industry that exalted him came to ridicule, reject and maroon the talent; calling him a "has-been", which allegedly led to a state of financial and emotional despair.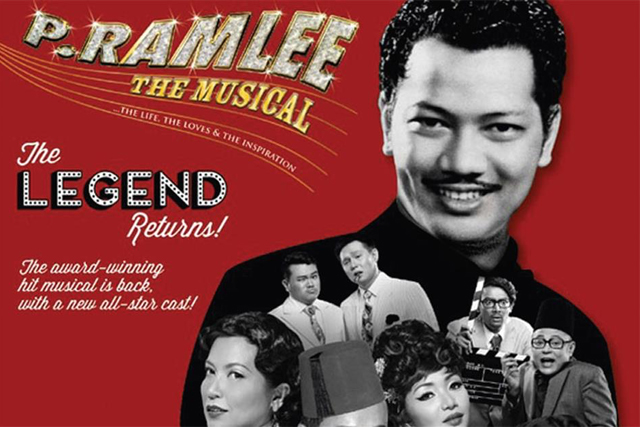 Looking around today, that bitter turn of events is less than apparent. His succinct name was decorated with honorific titles—Tan Sri Datuk Amar Teuku Zakaria bin Teuku Nyak Puteh would now be his official address. Memorials and museums have been erected on the grounds he called home. Musicals and movies revisit his glory while buildings and streets are renamed in tribute.
But 45 years ago and at the tender age of 44, P. Ramlee, an actor, director, writer, and a prolific composer, left this world with a broken heart. The recognition and adoration did not come when it mattered most. His body rests at a Muslim cemetery on Jalan Ampang in Kuala Lumpur but may his legacy live on in the history and heart of our nation.
| | |
| --- | --- |
| SHARE THE STORY | |
| Explore More | |