Film, TV + Theatre
'Everything Everywhere All at Once': Things to know about A24's new film starring Michelle Yeoh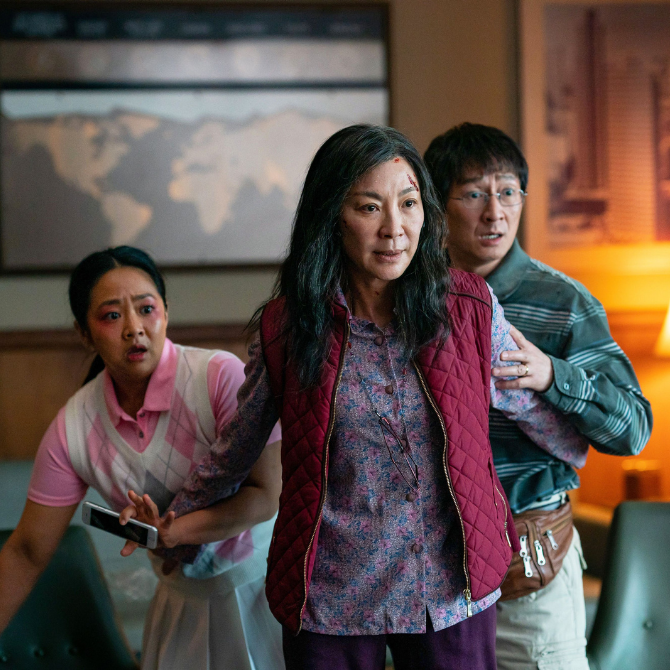 Malaysian sci-fi movie buffs will soon have something new to geek about. Trailers for A24's new film, Everything Everywhere All at Once, takes its own spin on the concept of a multiverse—the concept that there exists an indefinite number of alternate universes and realities. Marvel fans who have seen some of the MCU's latest films, like Spider-Man: No Way Home, will be no stranger to the premise of a multiverse, and if you're a fan of Black Mirror, Coherence (2013) or Inception (2010), then A24's new cutting-edge production should be right up your alley. And that's not even the best part! Malaysia's own acting pride and joy, Michelle Yeoh, will be starring in the lead role of Evelyn Wang, a Chinese American woman whose mundane life is completely thrown off the rails when she is flung into the multiverse.
Excited for Michelle Yeoh's upcoming movie? Here are a few things to know about the project before it releases in March 2022.
1) The film's co-directors and co-writers are Daniel Kwan and Daniel Scheinert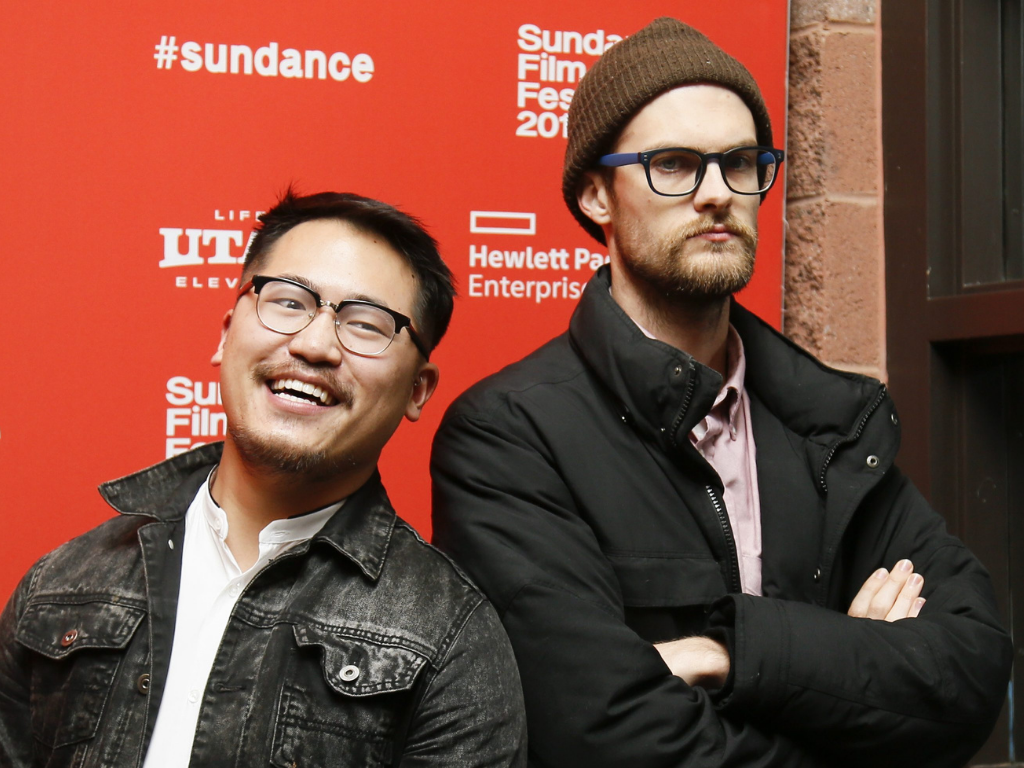 Affectionately referred throughout the industry as the "Daniels", film-making duo Kwan and Scheinert are most known for their award-winning, Grammy-nominated work on music videos, with the most notable being DJ Snake and Lil Jon's single 'Turn Down for What', which was everywhere on the Internet in 2013. The duo's work in the realm of feature films will probably make a lot of sense as to how they came up with a premise like the one in Everything Everywhere All at Once; they're the ones behind the 2016 surreal-comedy film Swiss Army Man, which stars another Daniel that you're definitely familiar with: Daniel Radcliffe. Evidently, Kwan and Scheinert have done well bringing bizarre stories to big screens before, so it can be expected that their upcoming movie will do just as well, if not better.
2) Michelle Yeoh will be kicking and fighting again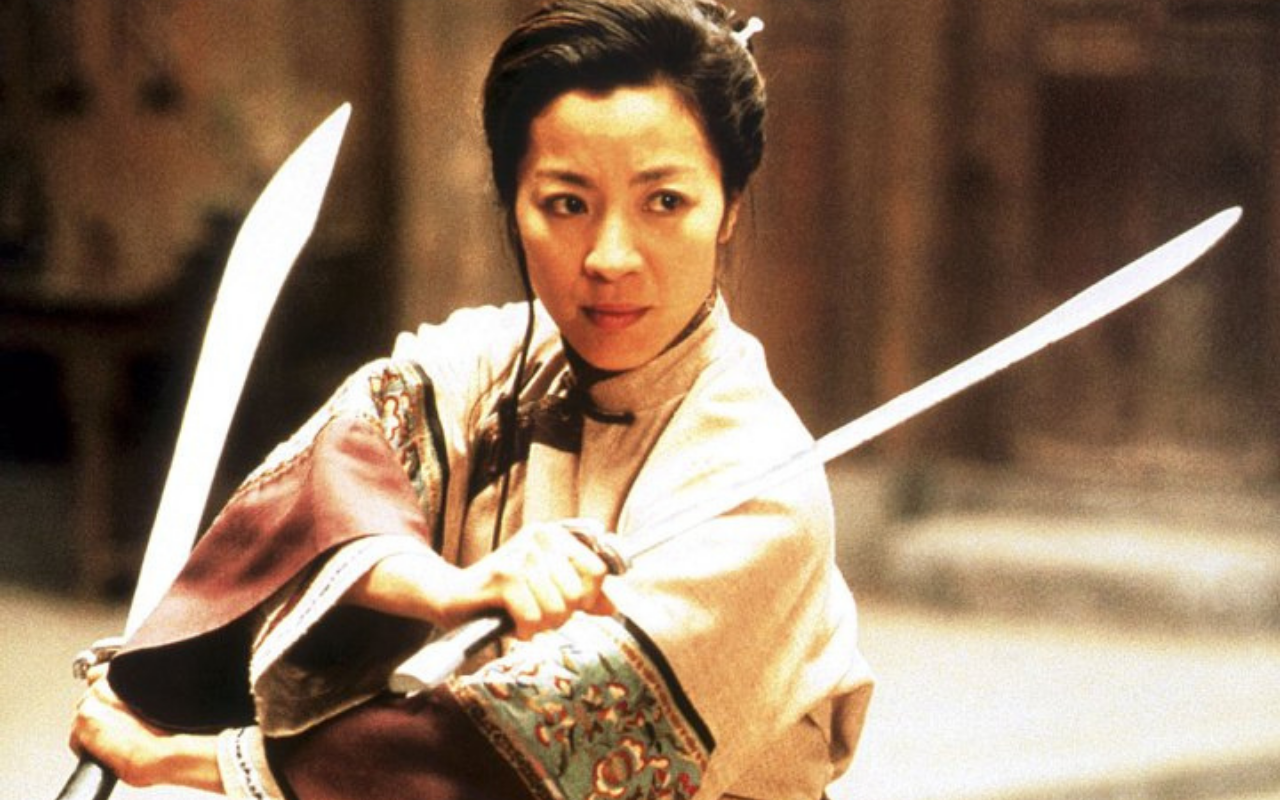 Depending on age, fans of Michelle Yeoh will probably be familiar with one of two of her most famous on-screen personas: a fierce martial artist (Yu Shu Lien in Crouching Tiger, Hidden Dragon) or an overprotective Chinese mother (Eleanor Young in Crazy Rich Asians). Younger generations who might not be familiar with the former role will have the chance to see Michelle Yeoh in her element in a more modern production. Yeoh's role as a super-powered mum who literally packs a punch guarantees adrenaline-fuelled action sequences from the Malaysian star. Known to do her own stunts and fight scenes, it will be an experience of its own to watch Yeoh return to her roots once again in this comedy-action film.
3) The character of Evelyn Wang is based on co-director Daniel Kwan's mother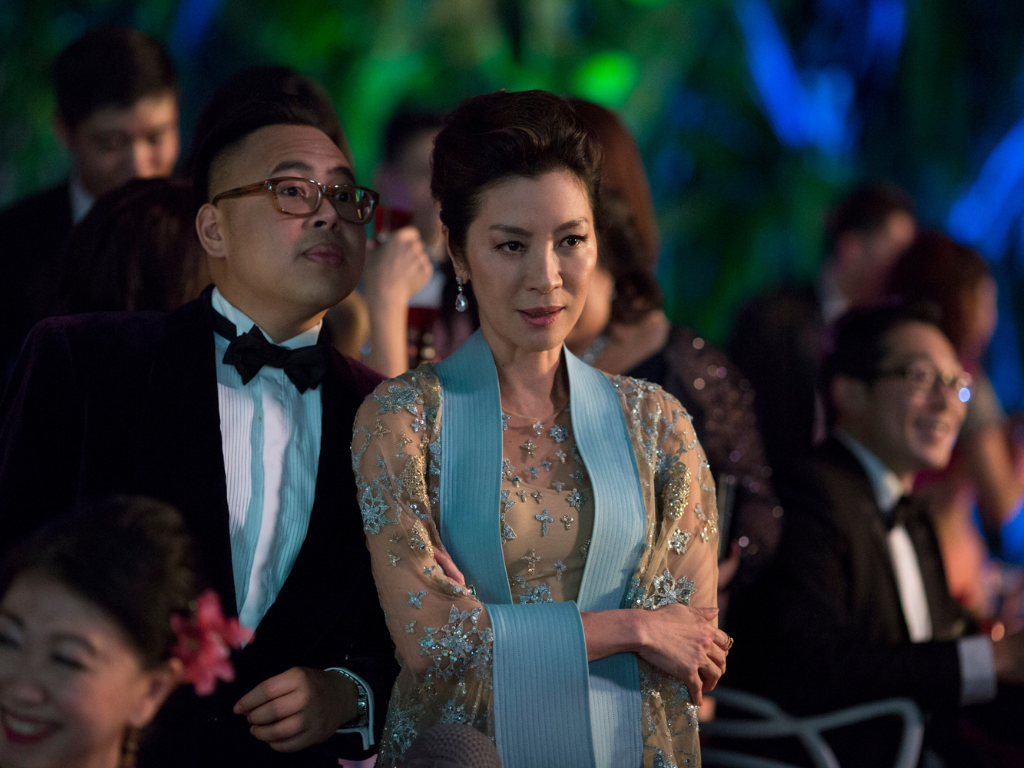 Audiences will likely get a look into Kwan's relationship with his mother as she is the main inspiration behind the creation of Michelle Yeoh's character, Evelyn Wang. While Kwan's mother is neither an actress nor a martial artist, Kwan still sees her as a hero. Everything Everywhere All at Once is described as "what if Daniel Kwan's mother was in the Matrix". This a fresh departure from the stereotype of Asian mothers as 'Tiger Mums', a trope that regardless of how much truth it carries, has been long overdone in cinema, and pretty much fulfilled by Yeoh in Crazy Rich Asians. Kwan's mother as the inspirational backbone to the writing of Evelyn Wang is endearing while maintaining strong ties to cultural significance and the Chinese American immigrant experience.
4) A24 has a roster of impressive, award-winning films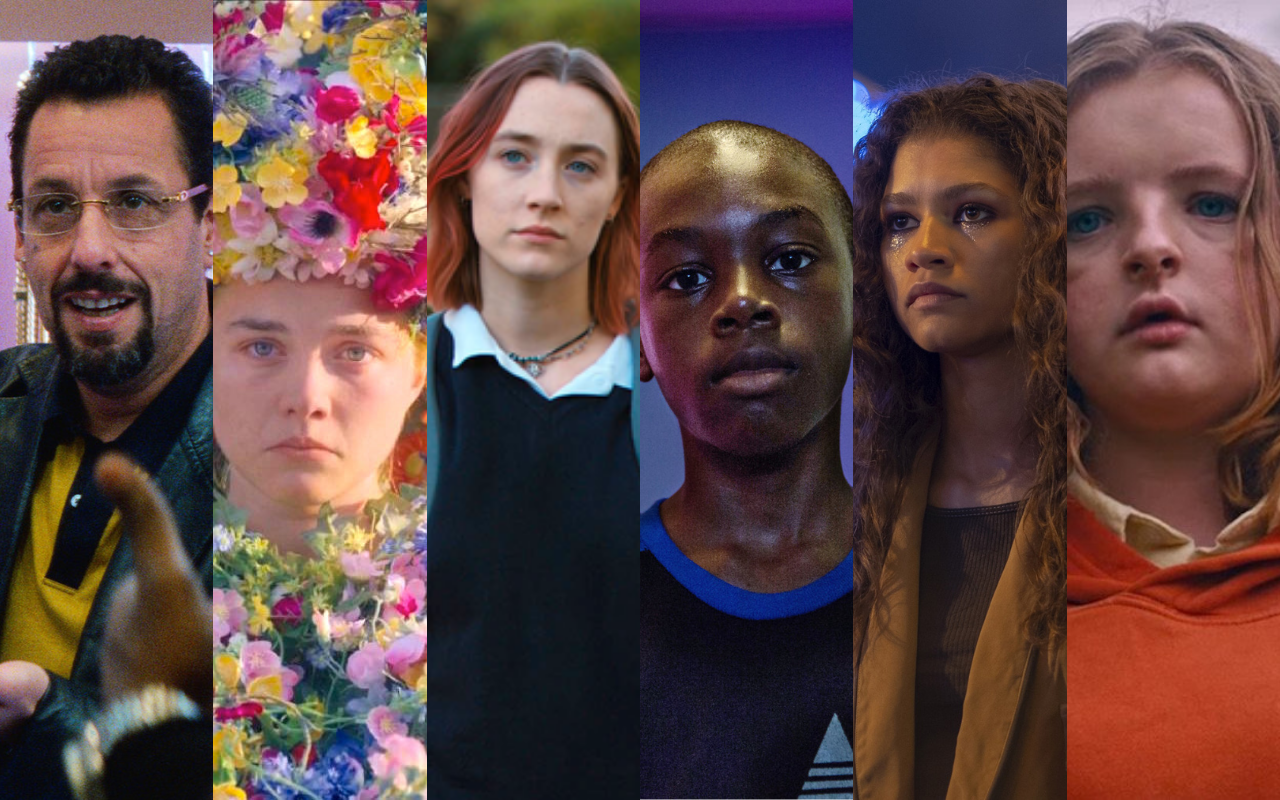 Few studios in the film industry have the reputation that A24 does, and rightfully so. The powerhouse entertainment company has produced some of modern cinema's greatest masterpieces so far; some of the A24 titles you might recognise are Uncut Gems (2019), Ladybird (2017), Midsommar (2019), Hereditary (2018), and the 2017 Academy Award for Best Picture winner, Moonlight (2016). Think it stops there? A24 is also the production studio behind hit HBO teen drama series Euphoria, starring the likes of Zendaya, Hunter Schafer and Jacob Elordi, just to name a few. From acclaimed feature films to hard-hitting TV shows, A24 definitely knows a thing or two about what it takes to produce an impressive program. With the studio behind Everything Everywhere All at Once, it's easy to see why the movie is attracting some serious buzz ahead of its 2022 Spring release.
5) It's not just Michelle Yeoh you'll want to see this movie for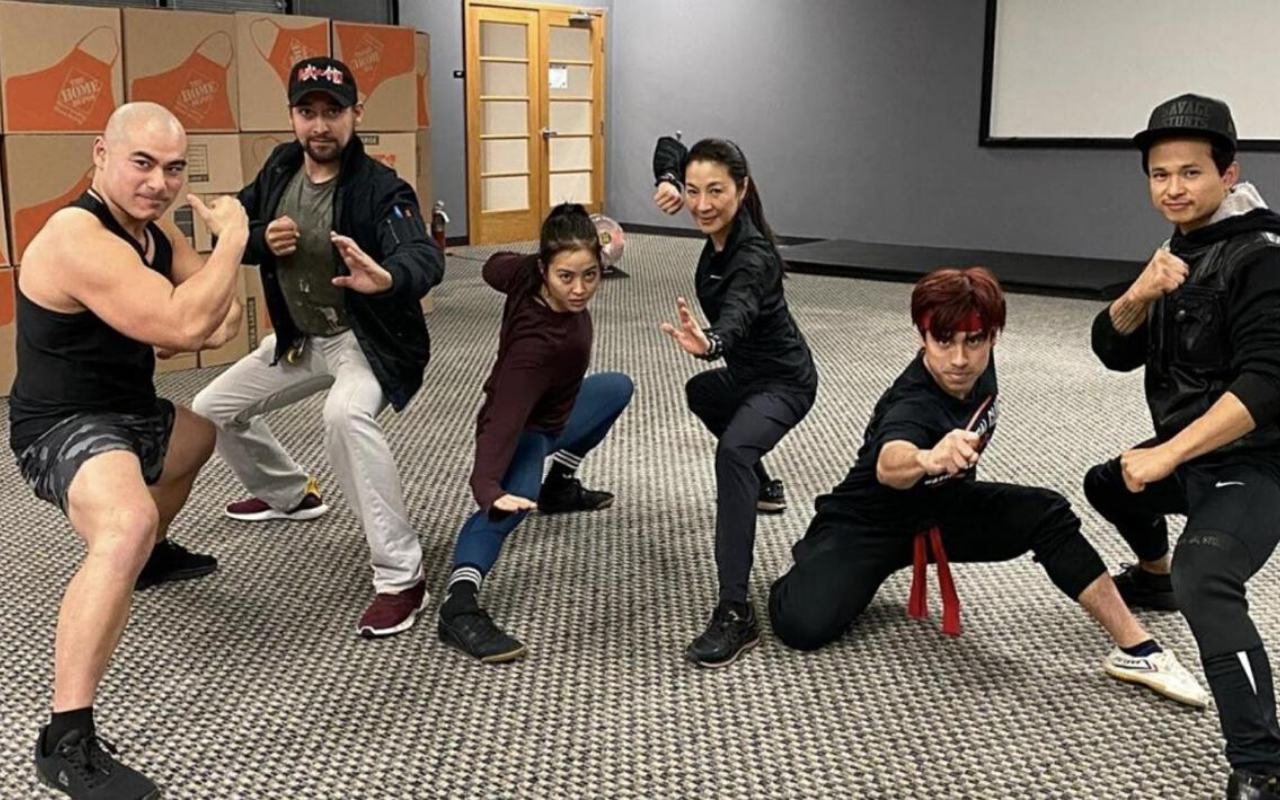 Needless to say, the primary reason Malaysians will be turning up to watch the movie is for Michelle Yeoh's starring role in it. However, she's not the only cast member to watch out for. Alongside Yeoh, the film will bring in a multi-star studded cast to inhabit its multiverse, including Stephanie Tsu (The Marvelous Mrs Maisel), Harry Shum Jr. (Shadowhunters), Ke Huy Quan (Indiana Jones and the Temple of Doom), James Hong (Blade Runner, 1982), and Jamie Lee Curtis (Knives Out). Whether or not you're a fan of any one of these actors, and while it is not yet known how all their roles will play into the outcome of the film's plot, rest assured that Yeoh will be joined by an array of strong talents as her character Evelyn travels through the many layered dimensions of this mesmerising world.
| | |
| --- | --- |
| SHARE THE STORY | |
| Explore More | |