See the world through graphic designer and illustrator Pan Sinyi's creative artwork
Pan Sinyi is a Malaysian artist known for her playful and aesthetically pleasing artisanship. Blessed with the gift for fine arts, she has previously participated in a number of national and international art competitions and emerged as the winner—so it's to one's surprise that she was awarded a full scholarship in IACT College, one of Malaysia's top private institutes. Pan describes herself as "a person filled with curiosity and empathy", and the definite proof lies in her sketches and paintings. By making an effort to study and practice art fundamentals every day, she hopes to accurately translate concepts and emotions into her art pieces with the skills she has attained.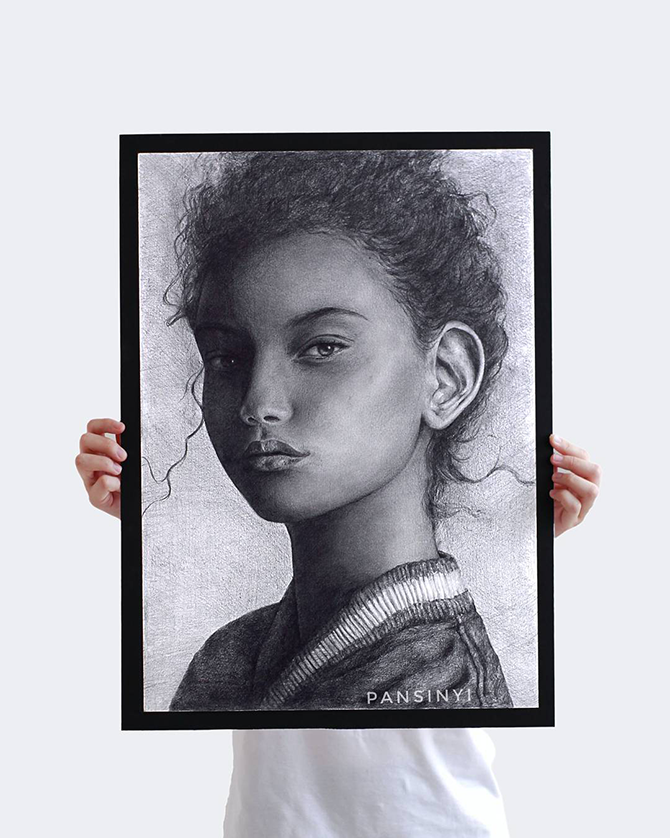 Below, we speak to the artist on her journey in embracing art: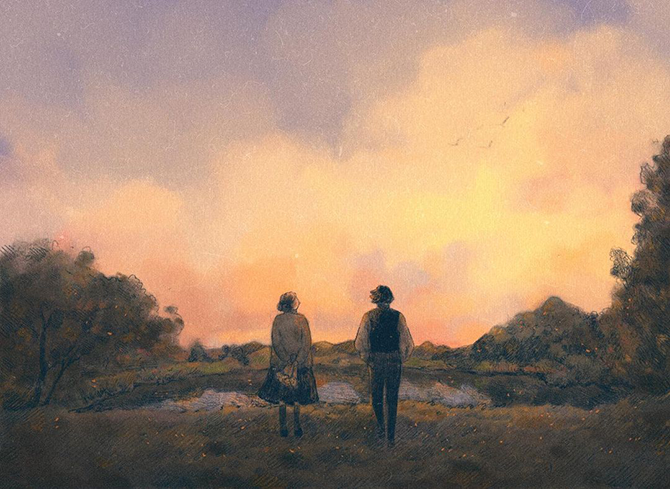 When did you first start drawing/painting?
"I first started drawing when I was three. When I was younger, it seemed like I had all the time in the world—somehow I found drawing to be a gratifying activity to kill time. So I doodled here and there, and started experimenting with paint at the age of eight."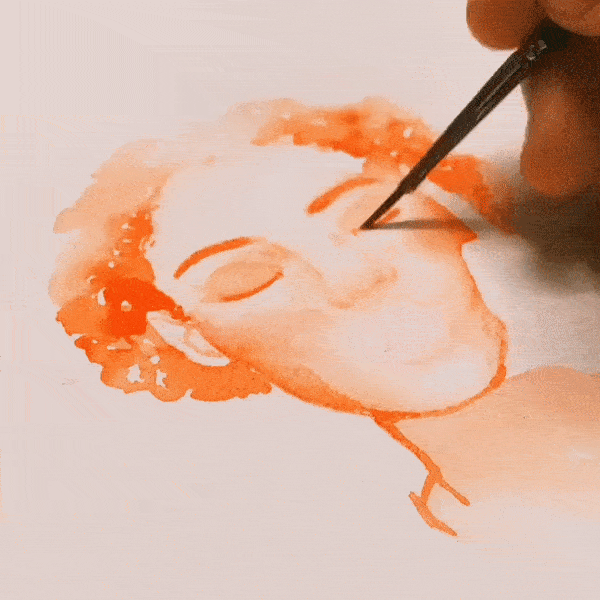 Where do you draw inspiration from?
"Back when drawing was only a hobby for me, the art pieces I create didn't really bear a specific meaning, concept or even a story behind it. I have only recently become more aware of the value and importance of good storytelling through illustration and art. Right now, my main source of inspiration is through emotions derived from personal experiences, and at times biblical stories and poems."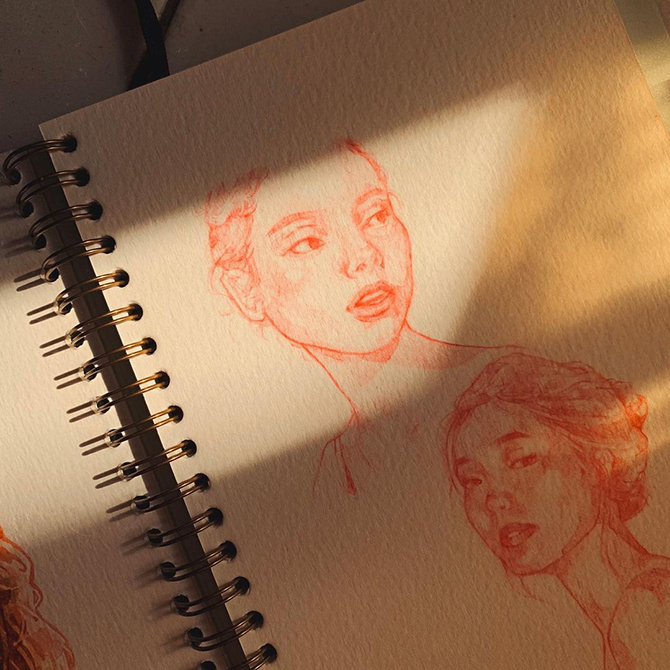 What are the struggles you've faced being an artist?
"Finding inspiration. It is hard for me to turn something light-hearted and enjoyable into work and still retain my passion and joy for it. It's funny because they say 'do what you love and you'll never work another day in your life'. However, turning what I love into work still feels like work to me. The pressure of achieving the standards I set for myself and finding means to make a living out of it is not easy.
"I also find it challenging to get others to recognise the value of my work. It is easy to get talked into doing art for free when you're unaware of how much your piece is actually worth. Hence, I think it's important for all artists to educate themselves on how to promote and sell their brand as an artist. Not only that, to have a stable and secure career in art is not easy—I sometimes wonder if I should pursue art on my own, or continue working as a graphic designer under the command of someone else for the stability and security it brings."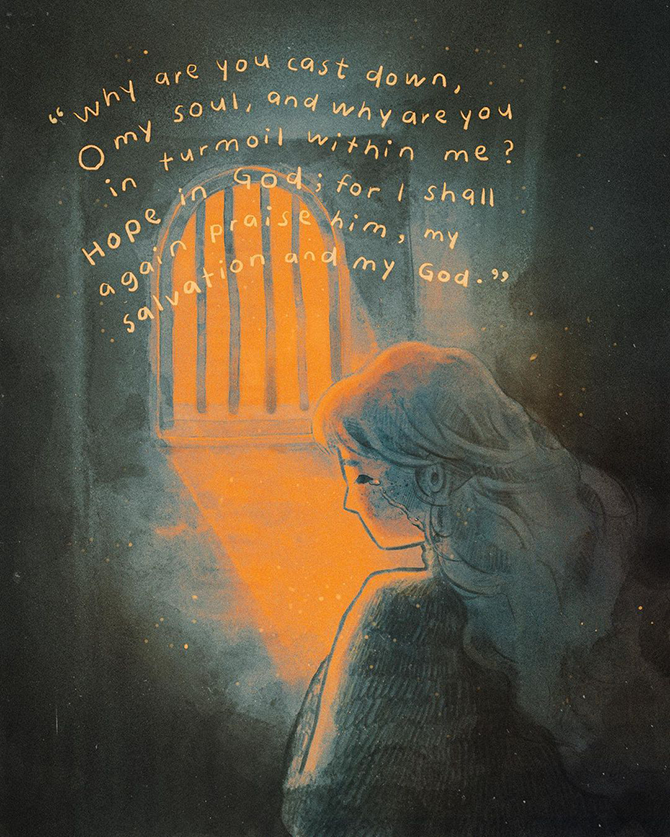 What is the hardest part of creating a piece?
"For me, the beginning is always the most difficult part. I tend to want everything to be perfectly planned out before I officially start working on anything. I would usually wait for the right moment and the right frame of mind to arrive, but that rarely happens. So, I find ways to encourage myself to just do it. All the time spent waiting for the right moment to come could have been enough to complete a piece of work—that usually pushes me to pick up the pencil and start sketching."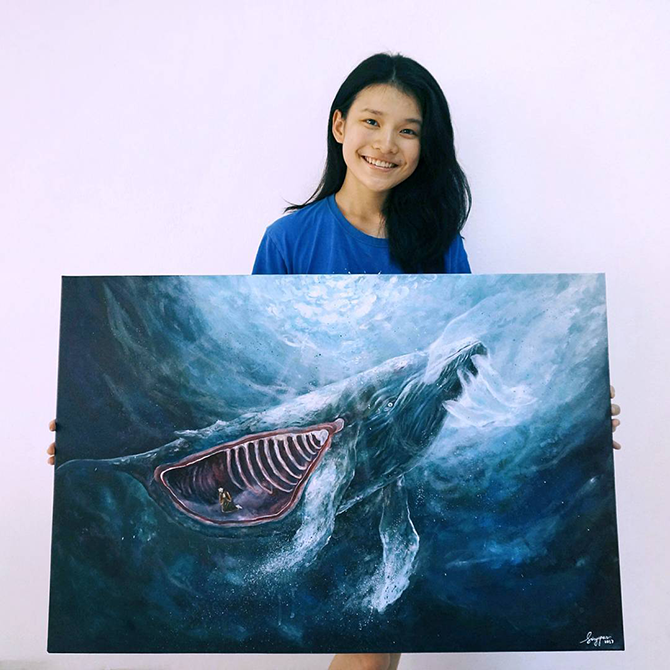 How long does it take for you to finish a piece, such as the Jonah piece you recently created? 
"Usually, it takes about a couple of days to a few weeks to complete an artwork, depending on the size, medium, and complexity of it. As for the Jonah painting, I spent a little more than a month working on it—at least a few hours every day."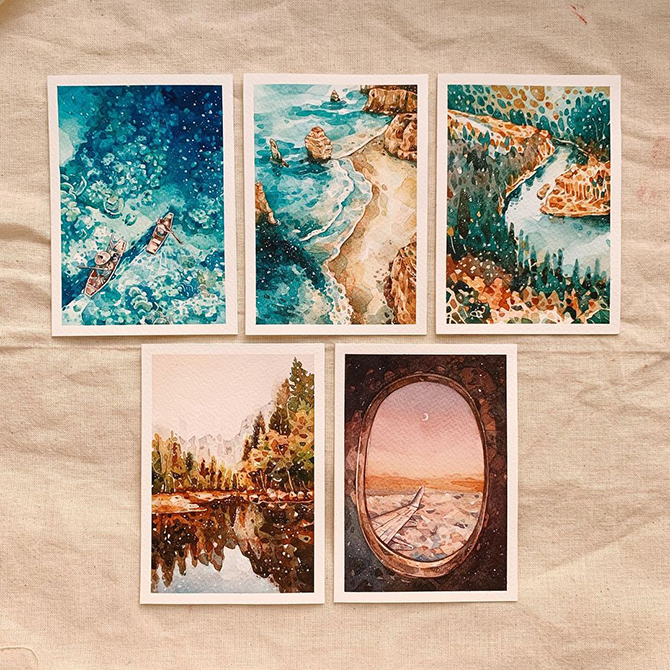 As an artist, how do you know when a piece is done?
"This question reminds me of Leonardo da Vinci's quote: 'Art is never finished, only abandoned'. Sometimes I spend too much time detailing and perfecting an artwork because I don't know when it can be considered as done. There were, however, a few instances when I have ruined good pieces by overdoing them—not knowing when to put the pencil or brush down. I'll say that an artwork is considered finished when it is accurately portrayed to fulfil its intended purpose, where additional fixes and add-ons seem unnecessary."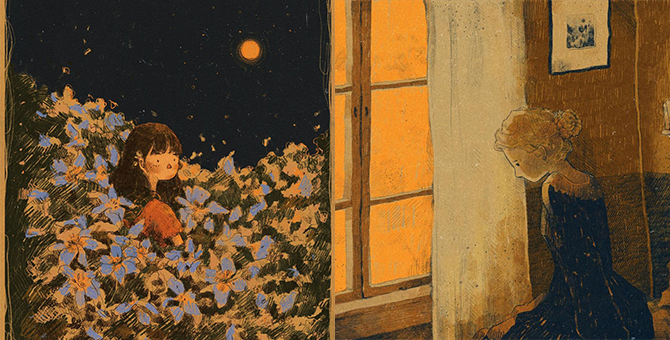 Is it hard to part with your artwork?
"Yes, in a way. When I allow what I create to define my skill and worth, I hold onto good artworks that I have created and refuse to make more as I fear that my next piece would not turn out as good as my previous one. But I am well aware that the only way to improve on art is to continue creating more of it. Even if the following artwork does not turn out as great, you will still be able to acknowledge the area where you fall short—then make an effort to improve on that."
Follow Pan Sinyi here on Instagram.
From furniture to tableware, find out how you can support our local homeware brands by clicking here.