Music
5 Malaysian female rappers killing it in the local hip-hop scene
MC Queens
FEATURED IMAGES: @sophialiana / Instagram | @aqoimran / Instagram | @ravinsawesomepictures / Instagram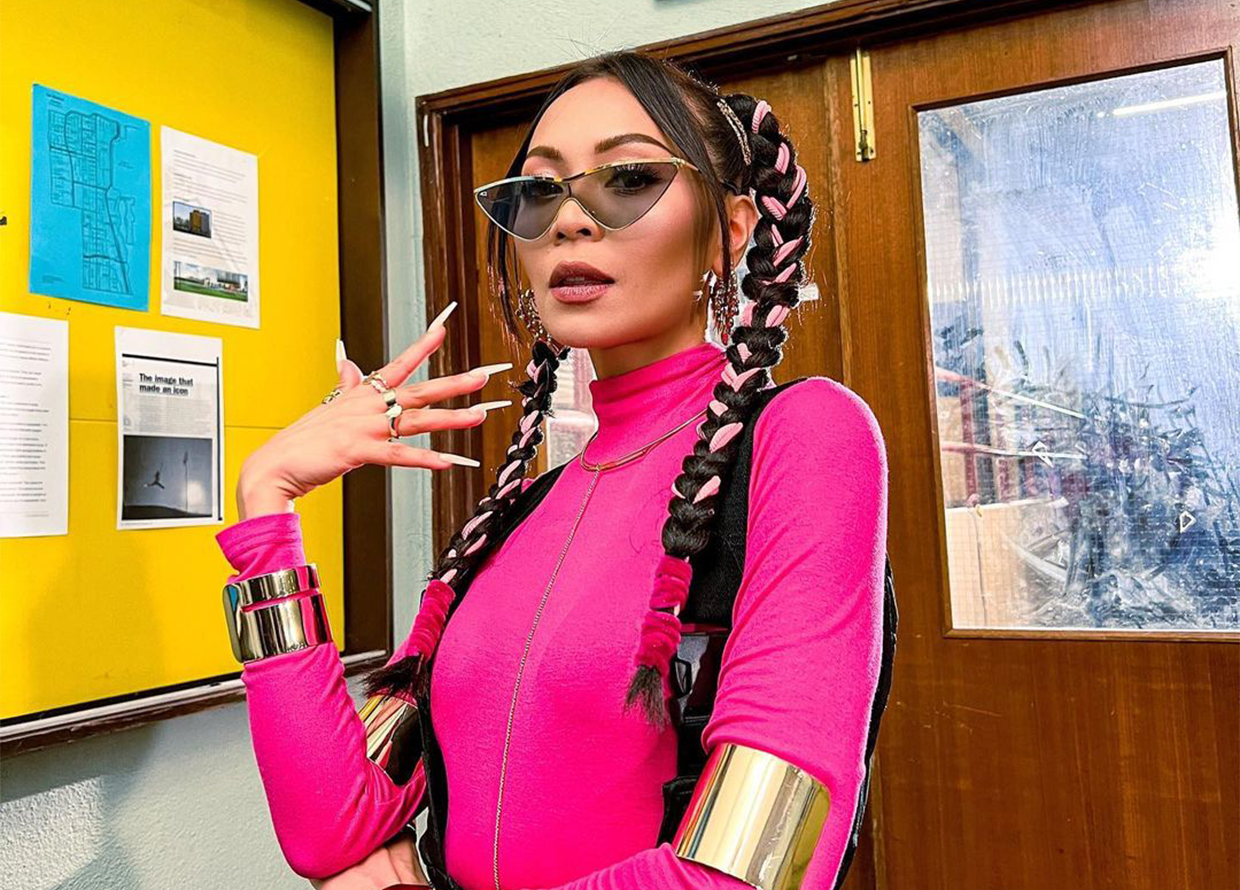 Hot girls, expensive cars, guns and gangs: With hip-hop taking over the world and dominating airwaves, the genre's hypermasculine alpha-male image has made it notoriously difficult for any aspiring female rapper to break into. Long considered an all-boys club, the hip-hop arena has been known to be unkind to women. Indeed, their male gaze-y lyrics of female objectification have been countlessly criticised for perpetuating misogynist sentiments.
View this post on Instagram
However, the old guards of the music empire must give way, whether they like it or not. With female emcees such as Megan Thee Stallion, Cardi B, Nicki Minaj and Ice Spice reigning on music charts, it's clear that women can rap and they're here to stay. In recent years, the rap scene has been going through a renaissance—Malaysia included—and out of that fire comes a new breed of sassy, unapologetic and fierce female rappers who are kicking the genre's stereotypes to the curb.
Ahead, we celebrate five of Malaysia's hottest female rappers who are breaking taboos and rules one bar at a time. Beware: the queen energy is strong in these ones!
Zamaera
This fiery lass from Subang Jaya first came onto the rap scene in 2017 with Helly Kelly. From the get-go, the song's choppy rhythm and quick pace immediately showed off Zamaera's rapping prowess and earned her early notoriety. Since then, she has shared the stage with global artists such as SZA and Vince Staples and elevated her popularity further with Z vs. Z in 2019. 
With her powerful aura and finesse for creating wordplays and double entendres, Zamaera is one female rapper you'll be listening to over and over again to catch all the meaning behind her silver tongue. Most recently, her latest trap-heavy single Dulu documents her artistic journey thus far.
Sya
In 2020, Sya made waves by becoming the first Southeast Asian female emcee to sign with Def Jam after her freestyle video Kika went viral. The 27-year-old, whose real name is Nur Batrisya Mohammad Nazri, has received a lot of heat for being a Muslim woman performing rap. 
However, like the badass she is, Sya doesn't let her haters slow her down and continues to make music all about breaking out of stereotypes and female empowerment. Her notable songs include PrettyGirlBop, Madame and her latest single Candy Mind which just dropped on 4 August. 
Bunga
We can't talk about Malaysian female rappers without talking about the emcee that's currently blowing up. Going by the moniker Bunga, the hip-hop artist hailing from Perak is enjoying local and international fame for her rap performances whilst donning a hijab and baju kurung. Of course, she shrugs off any criticism of her appearance and doesn't let anyone tell her how to dress or act. Bunga's knack for writing came from poetry and she had dreams of becoming a politician before finding her true calling in the rap world. 
Real name Noor Ayu Fatini Mohd Bakhari, Bunga's videos were going viral before eventually singing to Warner Music Malaysia. Her appearance on Joe Flizzow's 16 Baris in 2021 has garnered 4.3 million views. Further, Bunga has shown her trilingual skills, rapping in English, Malay and Mandarin. Her song Belai has over 3 million Spotify streams and most notably, she will open for a crowd of 80,000 at Coldplay's concert in Malaysia this November. There's nowhere but up for the 23-year-old! 
Yunohoo
Yunohoo is another breakout Malaysian female rapper you should check out for the rarity that she possesses: rapping in Tamil. There are not many Tamil female rappers that are going mainstream but it's hard not to see why Yunohoo is breaking that mould. She had already been in the hip-hop game as early as 2011, then known as RubbaBend. After rebranding herself to Yunohoo in 2015, the emcee has found her groove and never looked back.
Known to her close friends and family as Shamnkeri Pillai, the 31-year-old from Kuala Lumpur has multiple viral songs under her belt. She first gained popularity for her works in the Kollywood scene (the Tamil film industry) by laying down catchy OSTs with renowned Indian artists. Her collaboration with producer Yuvan Shankar Raja for Don't Touch Me gained 20 million views on YouTube while DKPT went viral on TikTok. She also fired up the stage with The Chainsmokers at Heineken's Refresh Your Music in Genting Highlands last year. With her killer flow and trilingual skills, this triple threat is one to watch.
Sophia Liana
Born and raised in Kuala Lumpur, Sophia Liana is considered one of the veteran female rappers who has firmly established herself in the hip-hop scene. She rose to fame as a member of the girl group De Fam in 2015 before starting her own solo career. Known for her natural swagger and emanating girl boss energy all around, Sophia's rap centres on empowering women and being confident in your own skin.
She was also chosen to represent Malaysia at the ASEAN-Korea Music Festival in 2021, marking another career milestone for the hip-hop artist. Her most recent single Nah was released on 23 June and already raked in 120,000 views on YouTube. Apart from rapping, Sophia is also an actress, singer and host. 
For more music-related reads, head here.
| | |
| --- | --- |
| SHARE THE STORY | |
| Explore More | |