Music
Stripped Back with Lullaboy: The hopeful romantic from Singapore
Tugging at your heartstrings
IMAGES: RED RECORDS | VIDEO: DENNIS KHO | LOCATION: COLONY STAR BOULEVARD KLCC | PHOTOGRAPHY: EMEST JOHN LEE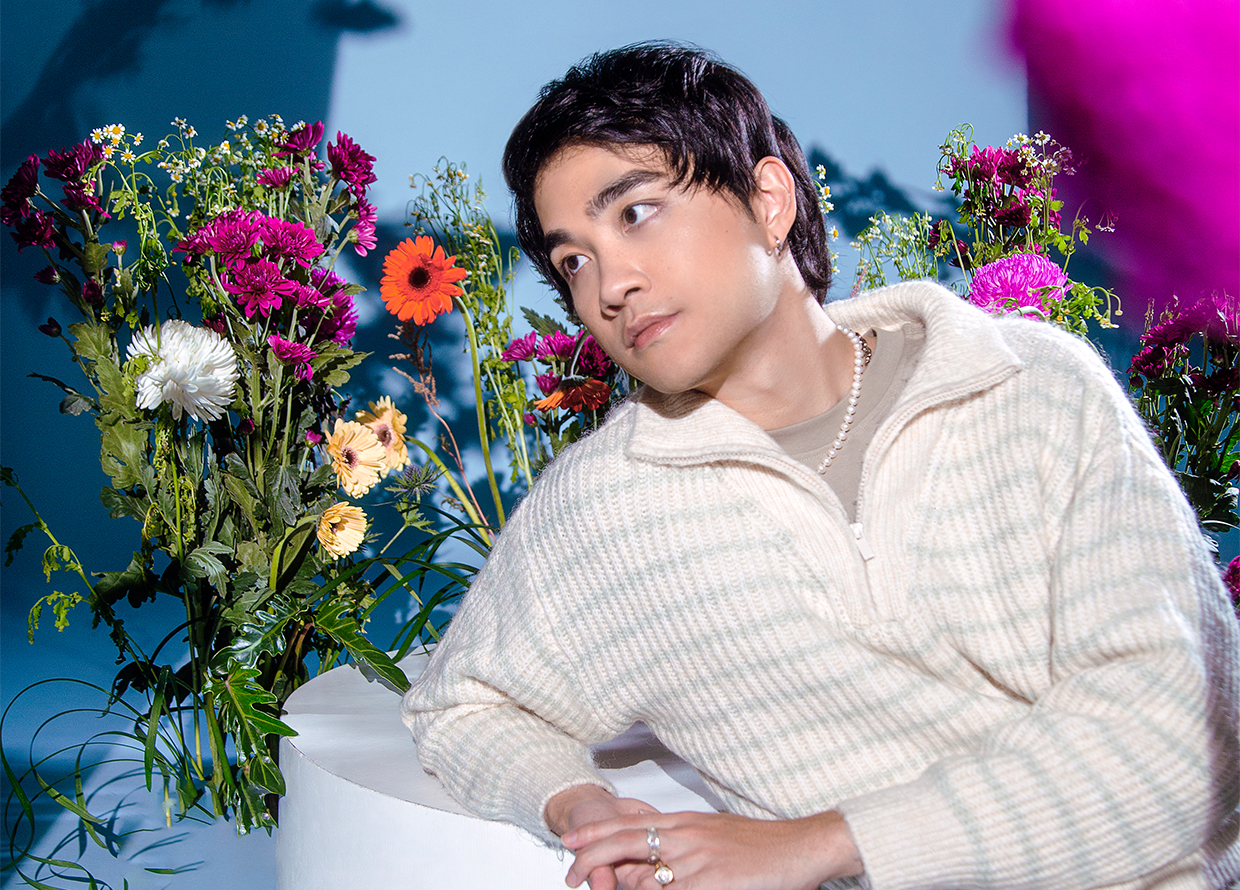 American-born, Singaporean-raised, and of Indonesian-Chinese descent, Lullaboy is who we call a global artist. With his knack for intimate lyricisms and heartfelt acoustic soundscapes, the Berklee-trained singer-songwriter has captured listeners with his dreamy music and is well on track to becoming one of Southeast Asia's rising music acts.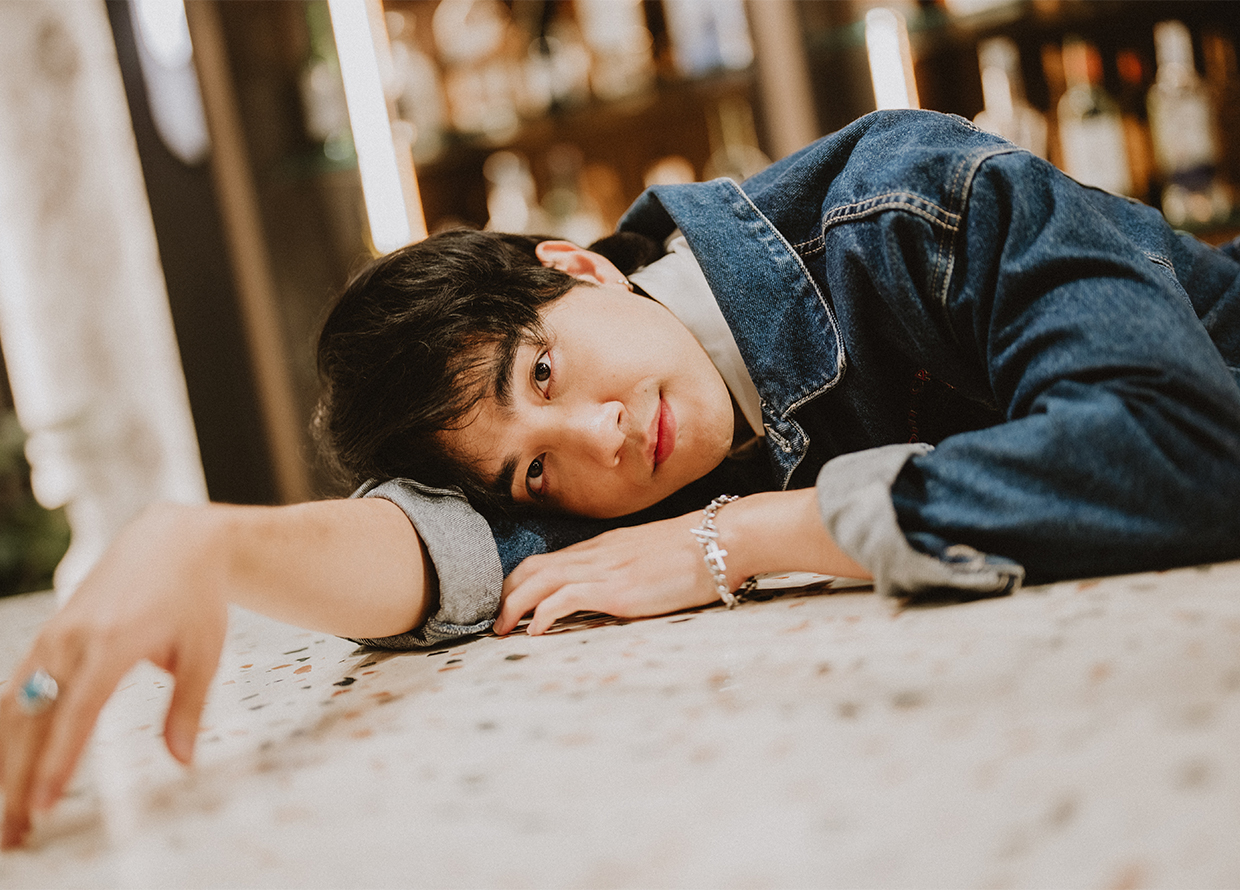 Marrying R&B and emotional pop, Lullaboy's debut under Red Records in 2022 titled Shortcut to Heaven has accumulated 11 million streams on Spotify for its infectious tune. His most popular single Someone Like U is currently at 34 million Spotify streams. It's safe to say that listeners can't get enough of the 27-year-old's sonic tales of love. After all, Lullaboy is especially known to be the ultimate romantic at heart, if his crooning vocals and sweet lyrics are any indication.
For our second Stripped Back session, we managed to catch the up-and-coming singer and producer in Malaysia while he was preparing for Good Vibes Festival 2023 back in July. Watch his full Stripped Back video above as Lullaboy performs a few of his popular hits for us in an exclusive acoustic session. 
View this post on Instagram
While the music festival may have had an unfortunate outcome, it was a pivotal moment for Lullaboy who successfully made his festival debut. Since then, he has kept himself busy with the release of his newest single, Life With U, on 25 August which, is another lovey-dovey ringer that promises to be the ultimate wedding song for your special day. 
Read on to find out what love means to Lullaboy, how he bounced back from rejection, his experience working with YG Entertainment and SM Entertainment in South Korea, and more.
For the uninitiated, who is Lullaboy and what is the type of music you release? 
I'm Lullaboy, self-proclaimed leader of the hopeful romantics! [laughs] I make records for sunny days and lonely nights. My songs revolve around finding the answers to love and life.
You used to go by your real name Bernard Dinata but changed it to Lullaboy. What prompted you to make the change and how does the moniker Lullaboy reflect you as an artist? 
I realised that I've always hated the idea of growing up. Approaching love through the eyes of a kid who is not jaded by the world has always been really important to me. I want to remind people of that nostalgia. Lullaboy is who I am, it just took me some time to confess. 
View this post on Instagram
How has your diverse background inspired your music? 
It shaped my influences for sure. The first few years of my life were in America where there were so many genres and lots of long drives. Then, I grew up in Singapore which was a hub for all cultures and we listened to music from all around the world. 
At the end of the day though, no matter where I lived, my dad would always play Indonesian love songs in the car or sing them live as he serenaded my mom. I guess that's why I'm like this [laughs]. 
View this post on Instagram
You've been candid about your fair share of rejection when you were first starting out in the music scene. Can you share some advice with other aspiring artists out there who might be going through the same thing? 
Yeah, I think nobody knew how to categorise me. A lot of people wanted to change me to fit certain moulds. I struggled with that because I didn't know who to listen to. I'm glad that I listened to my heart in the end and just stayed true to myself. 
My advice to aspiring musicians is to make the best music you can. Aim for a perfect blend of what is good to you, but also undoubtedly good to others, and everything will soon fall into place.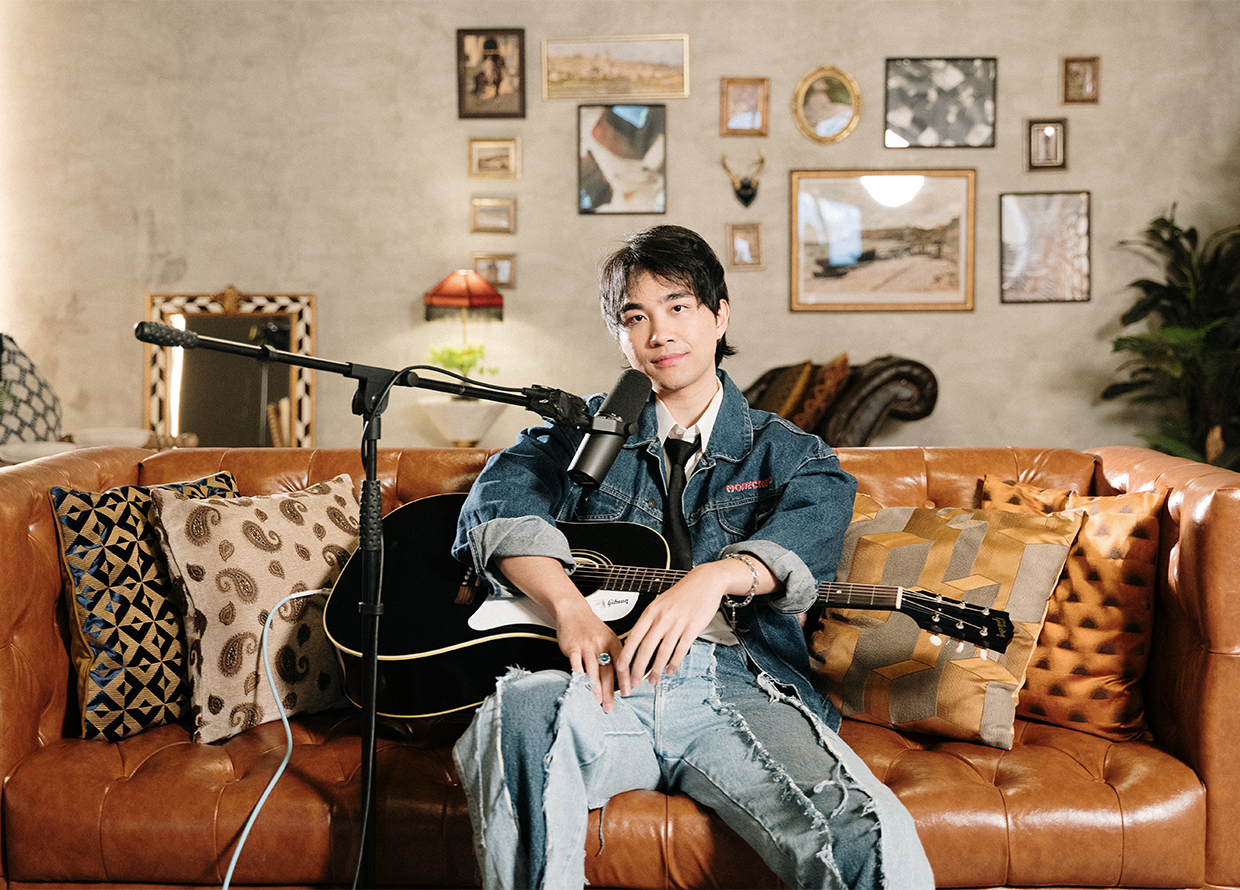 It's super cool that you interned at YG Entertainment and later worked at SM Entertainment! Do let us in on that whole experience and how it helped you grow as an artist. 
The South Koreans know what they're doing! It was inspiring to get first-hand experience and to learn from them. While I was interning at YG, I was inspired to release my first self-produced song—that really set the course for my journey. 
Years later, I was invited to SM as a guest songwriter from overseas, so it was a really nice full-circle moment. Everyone that I've worked with in South Korea has been incredible. 
View this post on Instagram
Do you have any interesting stories to share from your time in South Korea? 
I helped run one of the events for BlackPink's Lisa and that was a really fun but nerve-wrecking experience. For example, when I was passing her the gifts from her fans, they were piled up in my arms and I was so afraid I was going to mess up and drop them in front of thousands of people! I didn't know that would end up prepping me for my own big stages in the future. As for Lisa, she was lovely and really kind.
Speaking of South Korea, we noticed that you have a big following from the K-pop community—especially since Treasure's Jaehyuk has mentioned you several times! What was your reaction to this? Do you like K-pop too? 
When I found out Treasure knows about me through one of their members, it was such a special feeling. Especially since one of Jaehyuk's favourite songs had really low streams and for a long time, I was sad that it seemed people didn't really like it. 
The song is called My Name Is and it's actually a song introducing my crazy unapologetic self to the world. Because of Jaehyuk, I finally got the recognition I needed from someone so incredible. Plus, Treasure is from YG Entertainment so there was that full-circle moment there too. I've always had a huge respect for K-pop and always will.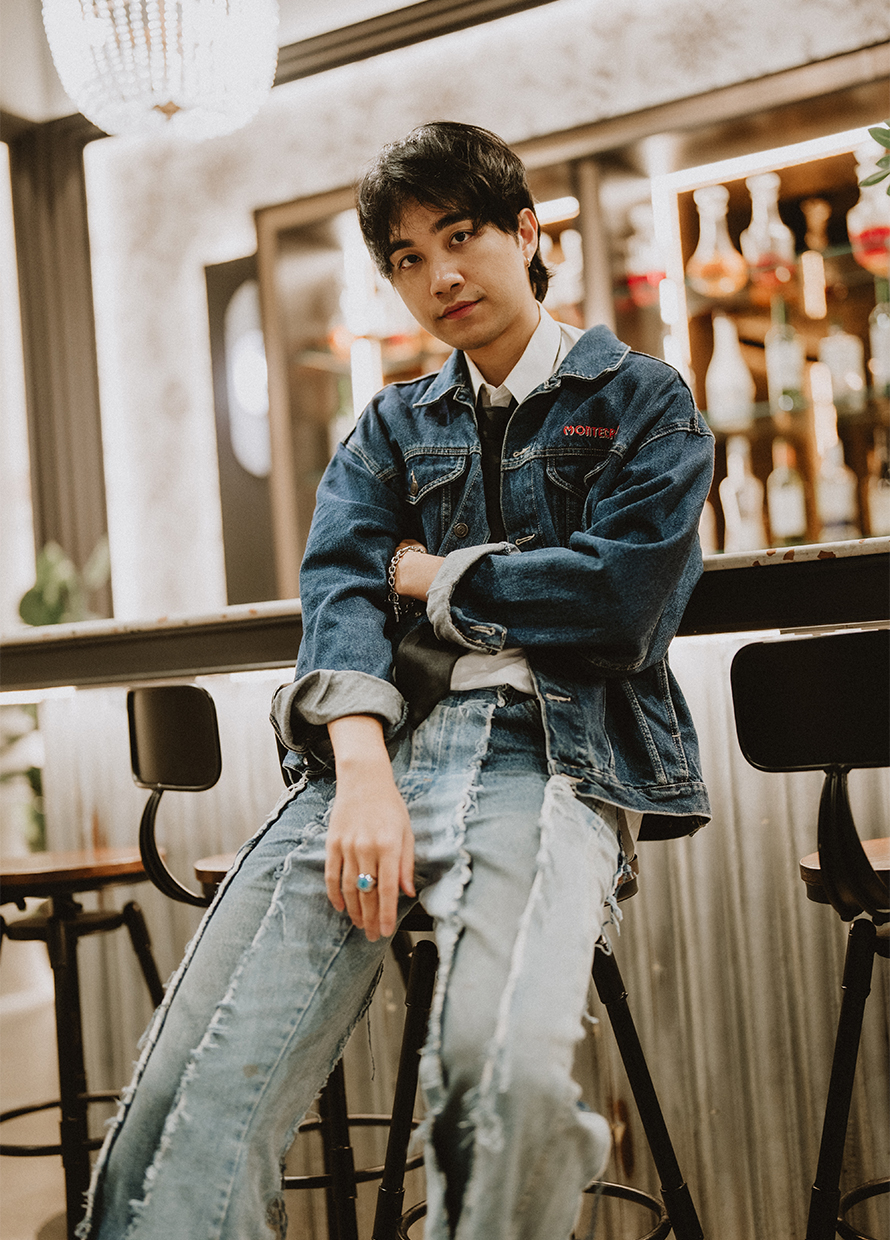 You're known for your incredibly romantic lyrics. Where does your notion and understanding of love come from? 
What a question. I was an emo pop-punk boy on weekdays and a worship leader on weekends, so I've been tapping into the extremes of expression and emotions ever since I was a kid. That shaped a lot of my understanding and even now, I still listen to my 2000s emo bands and gospel music whenever I'm feeling lost. 
Who are your musical inspirations and why? 
Getting specific from the previous question, Mayday Parade and Hillsong, with the pop vibes of Lauv and the soul of Korean R&B.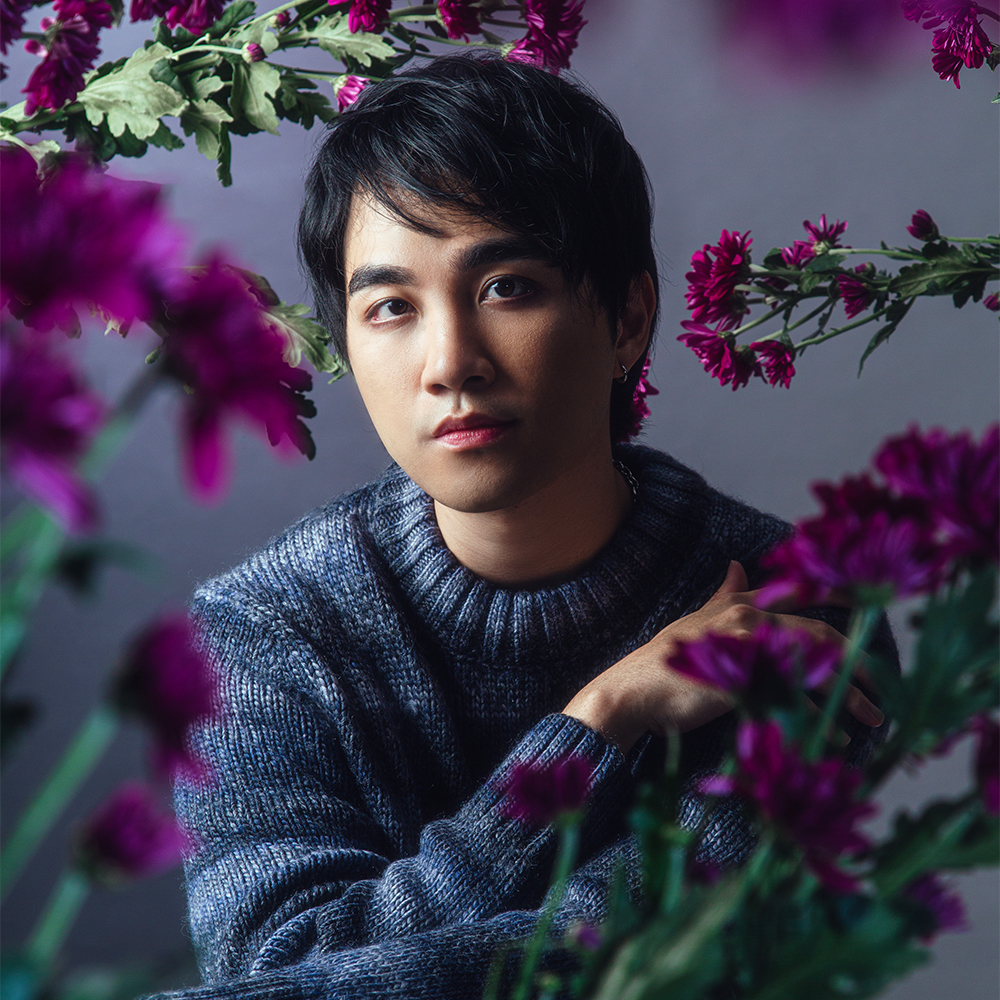 Congratulations on the release of your new single Life With U! Do share what this song is all about and what you hope to convey. 
I've never been more nervous about releasing a record because this is my actual proposal song! It's my real-life love story and I just hope people like it and feel something because that would mean that I successfully conveyed just how much this love means to me. It's also a sequel to my highest streaming song Someone Like U and produced with the same guy who did Shortcut to Heaven. I hope this inspires a lot of people and becomes a wedding song staple. 
View this post on Instagram
You also had your music festival debut at Good Vibes Festival 2023. We all know how that event eventually turned out but how was the overall experience for you? 
Yes, it was my first-ever festival. I'm honoured that I got to perform when a lot of others were stripped of that chance. I didn't expect there to be so many fans that showed up and giving them a big show was a dream of mine. Thank you, Malaysia for your love! To all the people finding out about me for the first time, it was a pleasure and welcome to the Lullafam.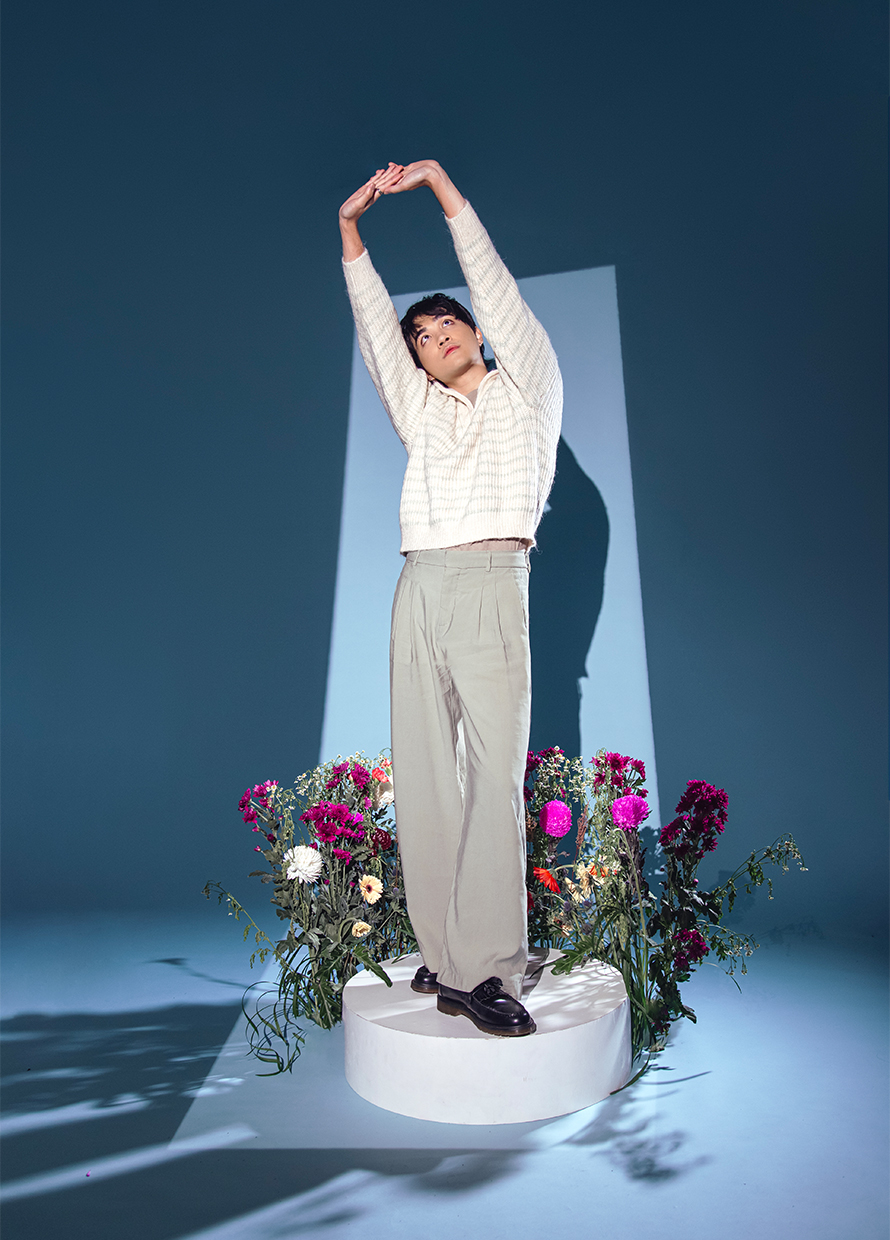 As an artist, what do you ultimately hope to achieve and embody? 
I want to be able to keep sharing stories with the world on growing scales, reminding anyone feeling lost that it's okay to feel that way and that they're never alone. We're all figuring things out together.
Lastly, please share your upcoming projects or events that your fans can look forward to!
Life With U is here and the music video is coming out really soon so be on the lookout for that. It's the beginning of a new era. I have so much in store and I'll always be updating everyone on my social media. Thank you for everything Lullafam!

ABOUT COLONY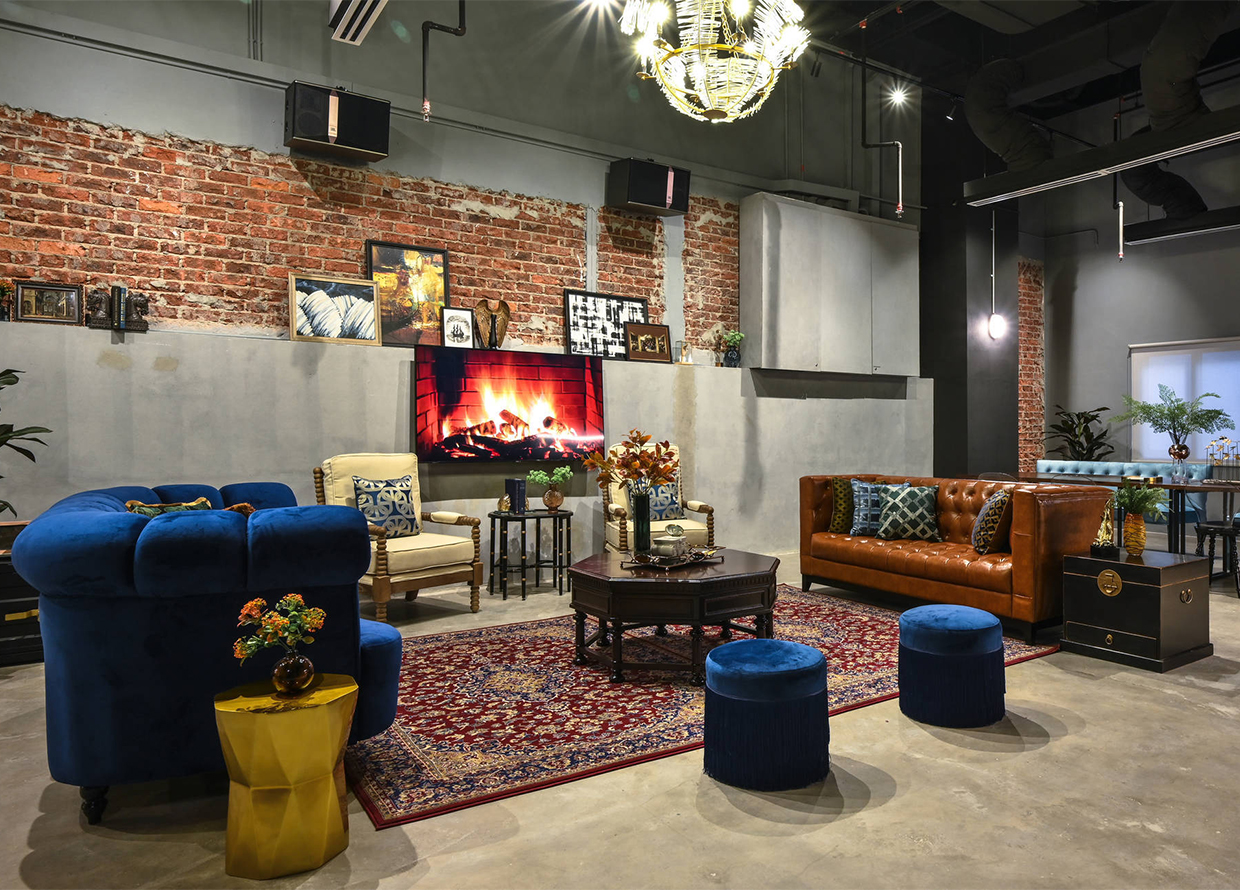 Stripped Back with Lullaboy was filmed at Colony Star Boulevard KLCC. Colony is a Malaysian premium coworking space that provides fully equipped utilities and modern furnishings for a productive and comfortable working environment. Each outlet has its own distinct theme such as Star Boulevard KLCC with a strong industrial vibe and rustic finishes. In the video, Lullaboy is seen performing in the Drawing Room which features an in-built 'speakeasy' bar and warm loft-style designs. To find out more about Colony, drop them a message here.
For more music-related reads, head here.
| | |
| --- | --- |
| SHARE THE STORY | |
| Explore More | |