What helps to ease your mind during troubling times? For emerging rapper-producer Airliftz, it's anime and video games.
Like the rest of us, the Kajang-born artist has been holed up in his bedroom during the months-long stay-at-home order, watching Kaguya-sama: Love Is War and The Disastrous Life of Saiki K. in between rounds of Borderlands 3 to help him take his mind off our strange new reality. Once in a while, one of these moments will spell a spark of creative inspiration and lead him to engage in ardent sessions of music-making. Whether it be writing, producing or composing, he's been doing it all since he was 13 years old.
In the few years that he's been active in the industry, Airliftz, whose real name is Aliff Aolani, has become one of the most formidable on-the-rise talents in Malaysian hip-hop and R&B. After gaining attention for his impressive freestyles and self-produced tracks on SoundCloud, the young artist has gone on to open acts for Anderson Paak and The Free Nationals, share the stage with global artists at Good Vibes '17 and embark on a nine-city tour around Asia in addition to having multiple appearances on shows like Yo! MTV Raps Asia. 
Following the heartfelt debut of his critically-acclaimed EP Bagel in 2017, he continued to consolidate his passion and prowess for musical expression through a quietly powerful sound, informed by a mix of neo-soul and modern hip-hop. Full of thoughtful lyricism and versatile productions, his music highlights Airliftz's dual ability to both rap and sing, allowing him to voice out his feelings with an unfaltering determination to stand up for himself and make the world listen. 
His latest single Ease My Mind is an upbeat R&B pop solo produced by frequent collaborator I-SKY about finding comfort in the company of the people we love, a theme especially resonant during the age of social distancing.
Featuring soothing vocals over arpeggiating synths and energetic garage beats, the catchy track feels like a reassuring hug that will melt away your troubles and eventually get you back up on your feet (to dance).
Earlier this week, we hopped onto a glitchy Zoom call with Airliftz to discuss the release of Ease My Mind, his upcoming full-length album and the first thing he wants to do once the pandemic eases:
How did Ease My Mind come about?
"I wrote it way before MCO. It was just me all alone in my bedroom, I had a lot of things going through my head and basically needed to lay it all out. So I went to my keyboard, started producing and writing, then I sent it over to Jin [rapper-mentor and founder of This Way Up Records, the label Airliftz is under] and Julian [artist manager]. They loved it but we still needed someone to co-produce it and I-SKY was the perfect person to be a part of it. We've been collaborating since way back in 2016 up to the more recent track Call Me When It's Over and now."
How would you describe your sound today?
"Well, I've been listening to a lot of Korean wave such as Korean R&B and hip-hop. I've been deep into DEAN's music, CRUSH, Sik-k—a lot of those Korean artists. I think that's how I would describe my sound to be leaning towards now, more R&B, slow-mellow type-ish."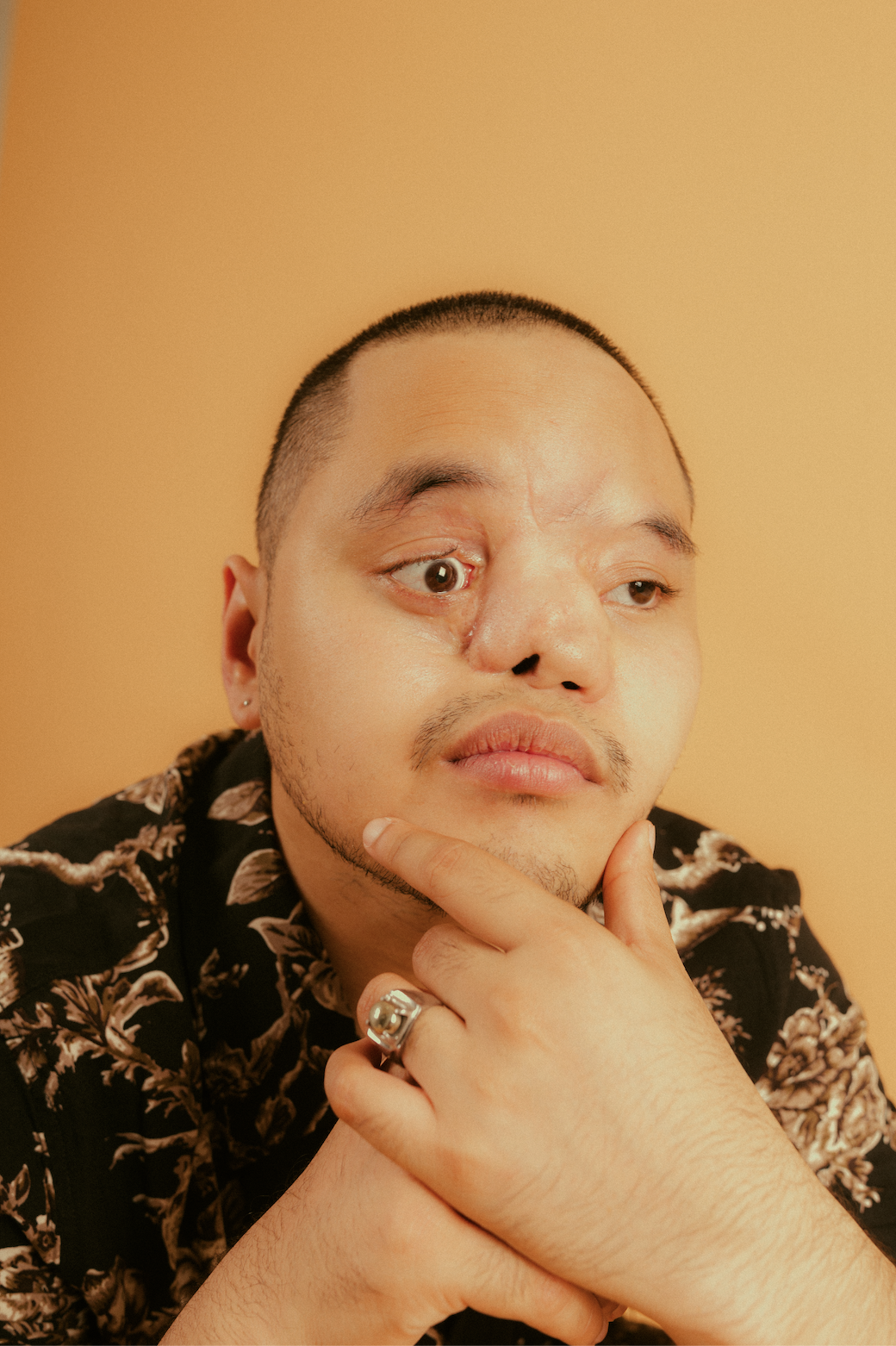 But you started out by rapping and doing hip-hop. Could we rewind a bit to talk about that and what sparked your decision to become an artist?
"I started out being very hip hop. I blame my brothers for it. I grew up listening to hip-hop and the track that inspired me a lot was Bone Thugs-n-Harmony's Change The World. Being into the sound, I then kind of wanted to do it too. When I grew a little bit older, I started to listen to my era of hip-hop, artists like Big Sean, KYLE, J. Cole, Kendrick Lamar and Anderson Paak. Those were my early influences and now I'm moving on to the new ones.
"Hip-hop was the perfect platform for me to voice it out. I felt like I had been underestimated my whole life because of how I am or how I look so I needed a place to prove myself and that's the spark that got me into doing all this."
And how has the journey been so far? 
"To be honest, it's been a lot of ups and downs. I got to work, be around and be on stage with a lot of amazing people, but the downside of it is dealing with it mentally. There are times when you'll think you don't know things like, 'Hey is this right? Is this the right song, should we have this, should we have that?' Then thinking about the future, 'Is this going to work? Is it not going to work?' I think people assume you're just going through something and tomorrow you'll be fine, but they don't take it seriously."
Do you try and voice out these feelings through songwriting or composing? 
"I try to write about it but it's very hard. Even I myself don't know how to handle it so when I lay it down, I do it through a song but you don't know if people will understand you when you're dealing with this sort of stuff mentally."
Musically, what are you working towards right now?
"A whole lot of funk, soul and R&B. Right now, I think this kind of sound feels more me even though I started out doing pure hip-hop. Doing all these genres makes me happy, though it is still hip-hop. [laughs] I've learned a lot of new sounds as well, like garage music which I never knew until I-SKY told me, 'Yo you just produced garage!' I've also pushed myself to do more new things like funk bass and other stuff. Lyrically, I'm still finding the best way to express myself."
How has the local music scene changed since you started?
"I think it's growing really huge—a lot of amazing artists and local talents are putting out new sounds. We have a lot of platforms to be on and we have people like alextbh who are making it out there and making us proud. Back then, we didn't really have a lot of support but people are more into the scene nowadays—especially when it comes to hip-hop as we have a lot of underground scenes that are popping up and blow up the next day."
How has the pandemic changed your plans for the year?
"We've had to cancel some shows but nothing has really changed for me. I'm still making music at home, just working remotely now which is the hard part because I can't go to the studio. We were also supposed to shoot a music video for Ease My Mind but this happened so we couldn't. We do, however, have something special lined up for the listeners. It's not going to be a proper music video but you guys will see it soon—something special."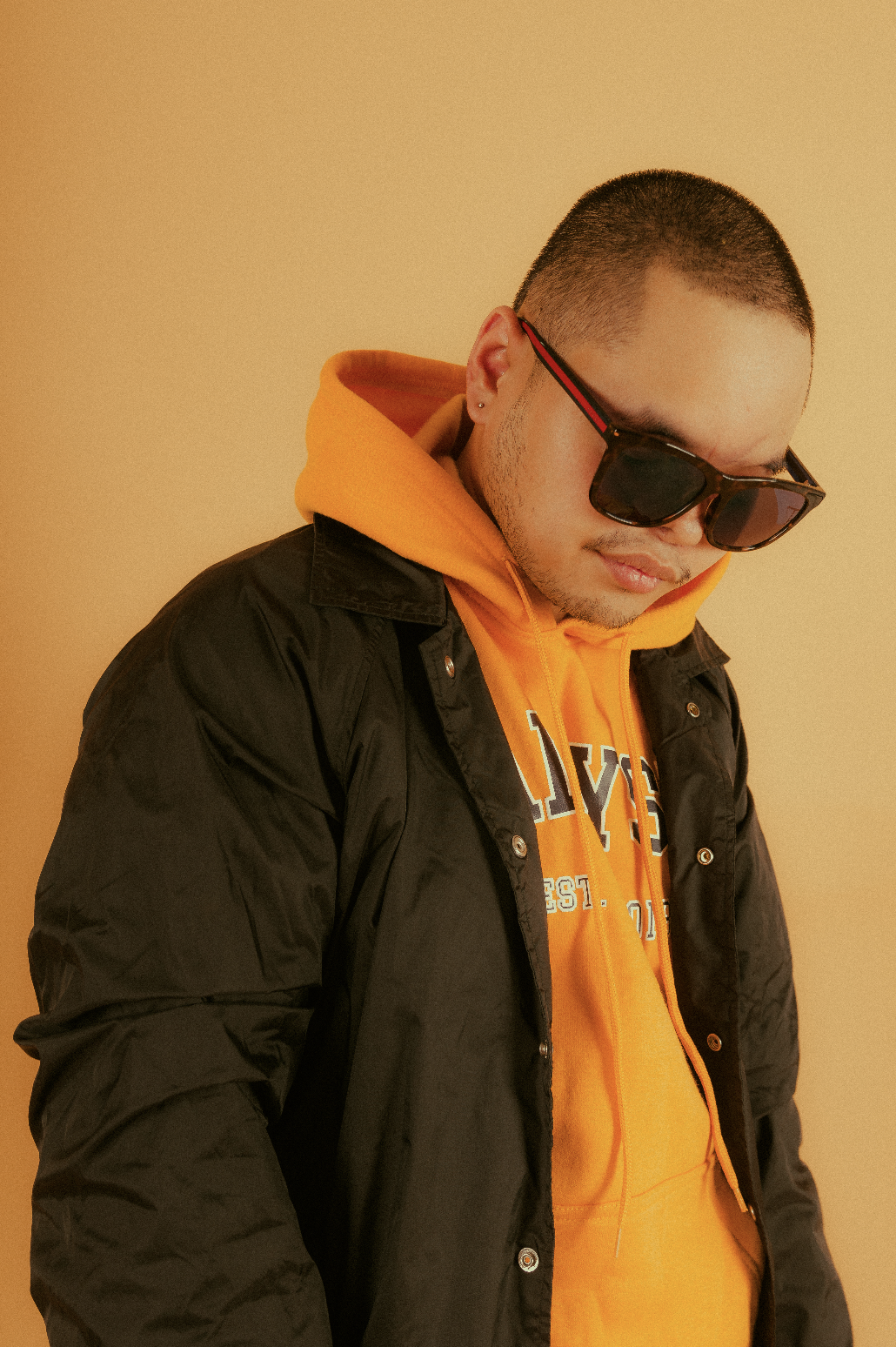 What are your goals for the rest of 2020? As an artist?
"I'm just trying to get my whole album done. I've always had this thing where I keep changing my concept. But an idea came to me after having a class with Yuna so I'm going with it seriously and giving myself six months [to execute it] or else it's going to be three years again and again. It's almost June so that's the plan for the rest of 2020.
"As an artist, I just want to keep making music for my listeners and other people out there. Hopefully, I'll inspire the next kid or next generation of artists by telling them not to worry and to just follow their dreams no matter what other people say as corny as that sounds."
Can you tell us anything about the upcoming album?
"I can give you a little bit: I have the concept in my head and just started working on the intro and two of the songs. It's called Stranded and basically it's about imagining yourself on an island. You're trying to swim off it and either you'll drown or you'll make it through. It's basically about dealing with depression. I think it's about time for me to talk about it in a very subliminal way and it'll be very soulful, R&B."
Do you have any advice for aspiring artists?
"Just keep on doing it and love whatever you're doing. Love every craft that you put out because if you don't, then how are you going to make it out of there?"
If you could pick one song that represents you best for readers who may not be familiar with your music, which would it be?
"I would recommend for you guys to listen to whole Bagel EP. It was the first EP and let me be myself while letting people know, hey this is Airliftz. That's the best way for you to hear my sound and get an introduction of who I am."
What are you most excited to do when the pandemic eases?
"Japan! I've always wanted to go to Japan."
| | |
| --- | --- |
| SHARE THE STORY | |
| Explore More | |