Body + Wellness
5 Malaysian self-love content creators to follow on Instagram
Big sister energy
IMAGES: @BAYDOUCET / INSTAGRAM | @NALISALIAMIN / INSTAGRAM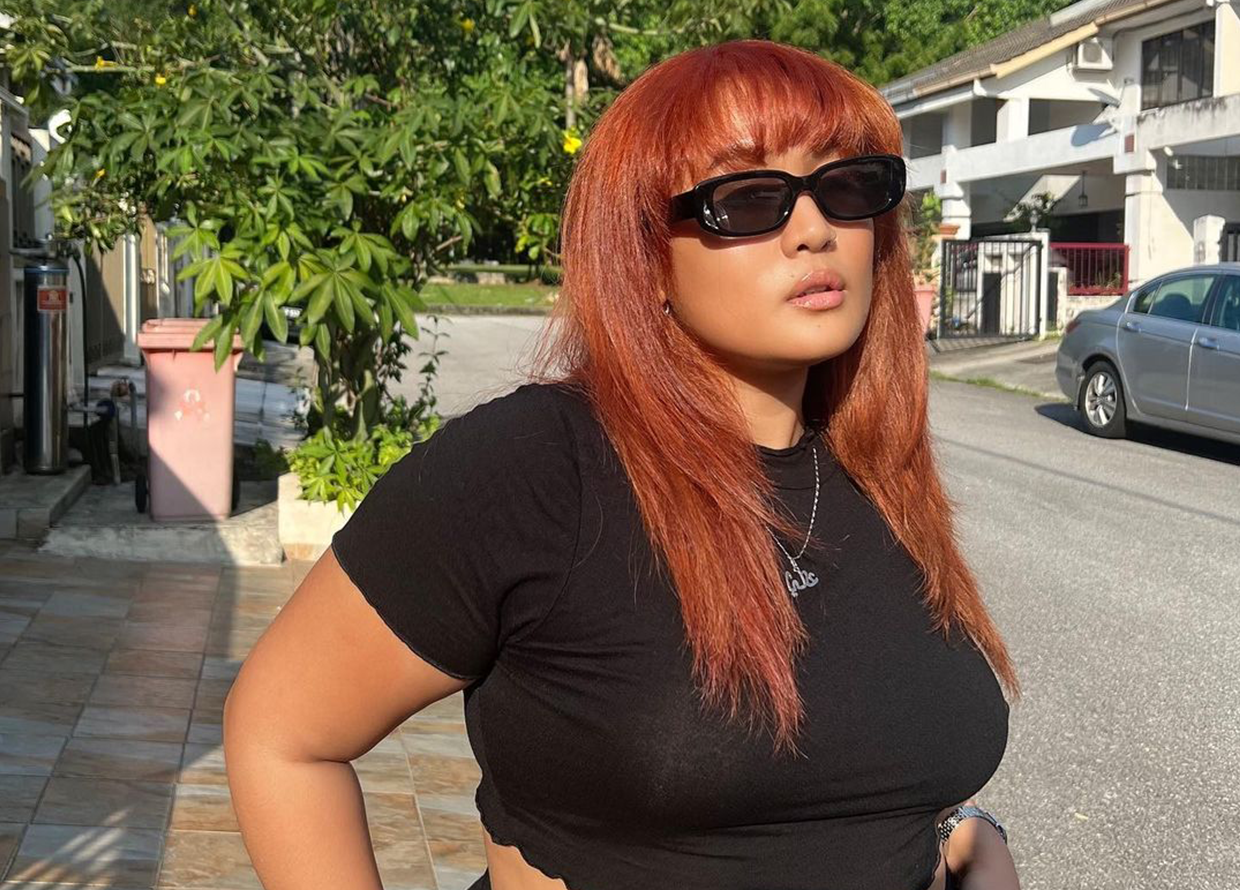 Social media is a double-edged sword. As much as it is a great source of entertainment and hilarious memes, it is also a place that can easily breed a warped perception of reality. From beauty standards to glamorous lifestyles and #relationshipgoals, scrolling on social media can often make you feel like you have to attain certain things in order to be successful and happy.
In light of World Mental Health Day, we look at five female Malaysian content creators who get real on social media. While each of them may come from different industries and backgrounds, one thing remains the same: self-love comes first. Ahead, here are five feel-good Malaysian creators on Instagram to help remind you that social media isn't always what it seems and to be kind to yourself.
Maggy Wang
View this post on Instagram
Her Instagram bio has the motto "to be the voice I never had" and to her 86,000 followers, Maggy Wang has done just that. The former radio host turned content creator and fitness instructor has garnered a wide following for her candid and humorous approach to life, making her Malaysia's big sister of the Internet. With her podcast Head Over Heels, she doesn't shy away from difficult subjects such as finance and mental health that so often get shoved under the rug. 
View this post on Instagram
She has even shared about her own experience in an abusive relationship and how she still struggles with body image issues in an effort to empower women around her to be strong and know their worth. Wang is dedicated to creating a safe space for her online audience to talk about their vulnerabilities and insecurities, and her recent Instagram series You Ask, I Answer is just another example of that where she imparts her wisdom with a good dose of self-love. 
Bay Doucet
View this post on Instagram
The living personification of the "no makeup makeup" look, Bay Doucet is quickly becoming one of Malaysia's favourite content creators. With little to no edits on her photos and paragraphs of reflection for captions, her Instagram feed looks and feels like an intimate look into her personal diary, where Doucet gives her honest feelings about life in a way that is deeply relatable such as her struggles with depression. The content creator practices slow living and constantly advocates for mental health breaks, as she is often seen doing activities such as shopping and cafe-hopping by herself as a way of healing. 
View this post on Instagram
Whether she's posting about solo karaoke sessions in the car or cosy dinners at home, Doucet's content reminds audiences that loving yourself can come in many different forms, no matter how small or simple they may be. So when life gets too overwhelming, take a note out of Doucet's book and carve out time for a good pampering session for yourself doing whatever brings you joy because you matter. 
Nalisa Alia Amin
View this post on Instagram
Being a plus-sized model in Asia is not easy when it's still considered taboo or conventionally less attractive. But that hasn't stopped Nalisa Alia Amin from speaking out for herself and curvy women on loving their bodies. As a model and content creator, Nalisa is aware of how conventional beauty standards are further perpetuated on social media. 
View this post on Instagram
By speaking out and fighting for the inclusion of more diverse bodies, she is slowly but surely helping to change society's perception of plus-sized people on the runway and beyond. Most importantly, Nalisa's content encourages women to be brave and live boldly in their own skin like the baddies they are. 
Jenn Chia
View this post on Instagram
With half a million followers on Instagram, Jenn Chia is undoubtedly one of Malaysia's biggest content creators. Known for her hilarious videos, she has amassed a large following for her witty and creative content. But when she's not filming client projects and juggling other tasks in her busy schedule, Chia makes it a point to dedicate time to herself, whether that is spending a quiet morning working out or journaling her thoughts. 
View this post on Instagram
As someone who looks to have it all together, the content creator is honest about it being the opposite at times. She shares about struggling with impostor syndrome, burnouts and the like while offering tips on how to navigate them. If you're looking for someone who shares relatable content with a good dose of comedy, Jenn Chia is your girl! 
Ash Edward
View this post on Instagram
Apart from her dazzling makeup looks, Ash Edward is committed to showing her Instagram followers the importance of self-love in life. The full-time content creator has frequently shared about how she lacked confidence growing up due to being called chubby or dark-skinned; however, Edward has come to embrace all of herself completely and is happier than ever. 
View this post on Instagram
Her wholesome content includes reminding her followers to show kindness to themselves as they would to others and showing what married life really looks like with her husband—snores and all! 
For more reads on mental health, head here.
| | |
| --- | --- |
| SHARE THE STORY | |
| Explore More | |