Lifestyle
The Tube Girl effect: How Sabrina Bahsoon is taking over the Internet
Girls just want to have fun
FEATURED IMAGES: @SABRINABAHSOON/INSTAGRAM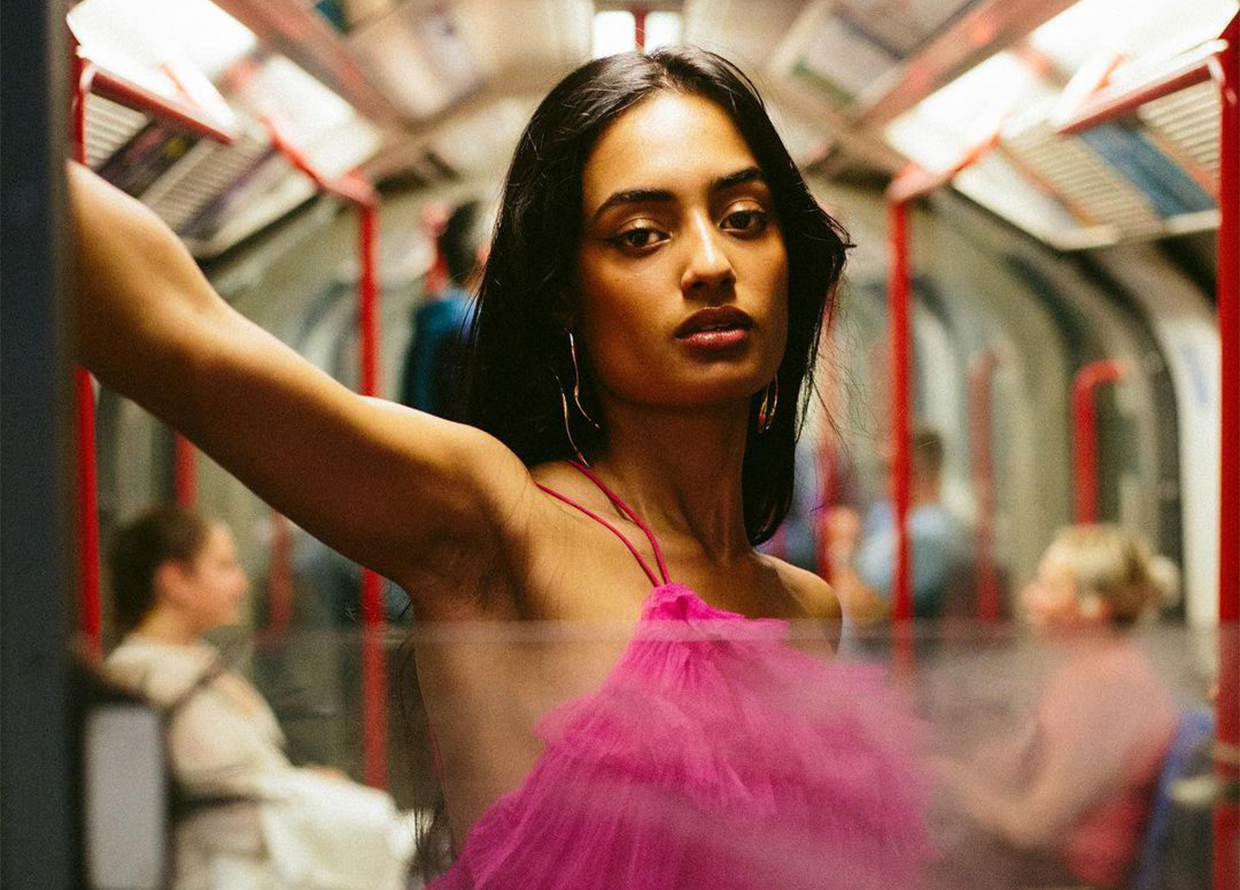 Whether you're on TikTok or not, you've definitely come across one of her videos or an interpretation of it—the Tube Girl has taken the Internet by storm this past month. Initially, you may feel a little bewildered, thinking, "What is going on? Why is she doing that on the Tube…" The fast panning shots, the 0.5x camera effect, the wind blowing in the hair with lip-syncing and dancing can be a bit much to take in all at once. But all it is about is a girl having fun during her commute. 
Who is Tube Girl?
Introducing Sabrina Bahsoon, more affectionately known on the Internet as Tube Girl, a Malaysian law graduate who's currently living in London. In an interview with BBC News, the 22-year-old said the idea came when another passenger declined to help her film one video. Refusing to let that rejection dampen her mood, Sabrina took matters into her own hands. And just like that, an Internet sensation was born. 
Sabrina attributes her laid-back attitude to her Malaysian upbringing and said, "I'm like a Malaysian girl from day one. It's my home. Growing up, I have a lot of influence from just being from a hot country, a relaxed place."
View this post on Instagram
Her videos are the picture-perfect example of girls having fun. You and I, whether we'd admit it or not, have done something like this in the bounds of our bedrooms. It's fun to let loose, and Sabrina is simply doubling down on that in public. It's impressive, really. 
With the wind blowing in her hair and her being completely unintimidated, Sabrina's videos show her killing it with the camera angles whilst on the London Underground.
The Tube Girl Effect 
It's no surprise that initially, the responses to her Tube antics were of people being stunned. In this day and age where people are extra careful in public spaces, it was surprising to see someone being so bold like that. However, as weeks went by, the responses got more positive. Comments have changed from "My anxiety is scared of you" to "I aspire to have this confidence." 
Forget secondhand embarrassment, Tube Girl is giving us all secondhand confidence. Many TikTok users have posted their versions of Sabrina's videos—sparking a movement that even global brands are taking notice of. 
Making her mark 
View this post on Instagram
After catching the eye of millions on the net, it was only a matter of time before Sabrina would catch the eye of brands—she's also a model signed to The Hive Management, a modelling agency based in London. Perhaps the stars have aligned for her as she blew up during the thick of fashion month so the collaborations keep coming! 
Sabrina is the moment right now—making her runway debut with MAC Cosmetics, lip-syncing with Troye Sivan on the Tube to his new song 'Got Me Started', mingling with models and A-listers backstage at Valentino—all while doing her videos. 
In a time where things can be rather bleak and serious, it's nice to have such a fun movement taking over the Internet. So go ahead, let loose, and embrace your inner Tube Girl. 
For more news reads, click here.
| | |
| --- | --- |
| SHARE THE STORY | |
| Explore More | |