Fashion
5 Thai stars making waves in the fashion industry
Thailand's pride
Featured images courtesy of Prada and @davika on Instagram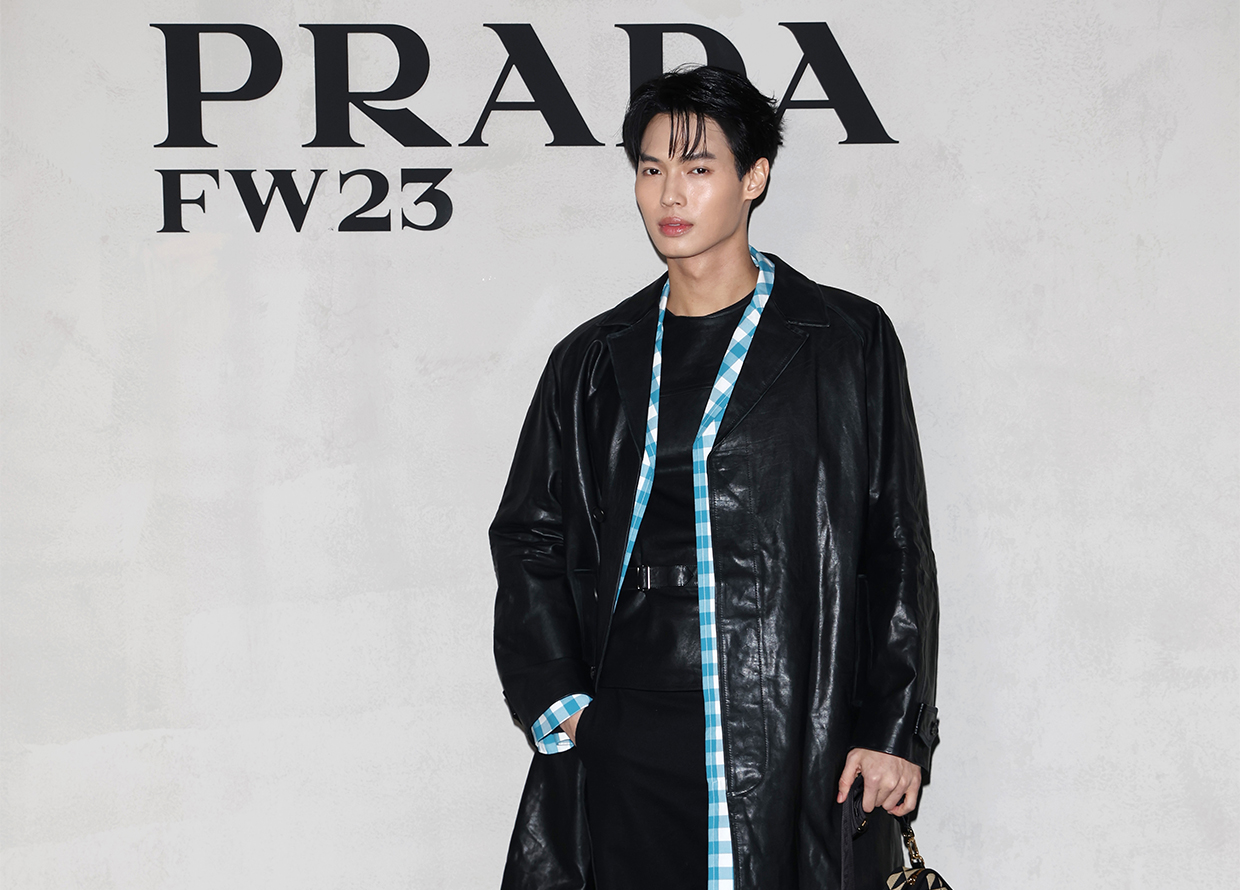 If you haven't already noticed, diversity and inclusivity in the fashion sphere have evolved in recent years—seeing more and more diverse castings, including having K-pop idols fronting campaigns for luxury fashion houses. However, there's another nation that's currently breaking out: our neighbouring country, Thailand. Thanks to Thai dramas, these stars have gained international acclaim, which has them garnering loyal fans across the world. Slowly but surely, Thai celebrities have become some of the most sought-after figures in the fashion scene. Ahead, we've rounded up five stars that are making headlines abroad and expanding their presence in the glamourous world of fashion.
Davika Hoorne
View this post on Instagram
Despite having already achieved a lot in her career over the past decade, Davika continues to flourish, especially in recent years. In addition to her impressive filmography, the Thai actress and singer is renowned for her unique style that sets her apart from the crowd. She rose to new stylish heights as she sat in the front rows of Gucci Twinsburg and Louboutin's 'The Loubi Show II.' during Paris fashion week. Furthermore, she even strutted down the runway of L'Oreal's Womenswear SS23 show in a stunning red dress—making Thailand as proud as ever. And if that's not enough, Davika was also named Bulgari's House Friend for the South Asia Pacific region, further strengthening the Italian luxury jeweller's position in the Asian market.
Win Metawin
View this post on Instagram
Metawin Opas-iamkajorn, also known as Win, is a relatively new kid on the block in the entertainment world. His breakthrough role in the drama 2gether: The Series in 2020 led to his overnight success and global stardom with a huge following across the world. In addition, his sophisticated sense of style has rendered him a regular at fashion shows in his home country, sporting outfits from high-end labels such as Burberry and Gucci. Given his consistent ties to fashion, it is no surprise that he was named the brand ambassador for Italian fashion powerhouse Prada earlier this year—a first for a Thai actor. With over 14.2 million Instagram followers, the heart-throb surely turned heads when he made his front-row appearance at Prada's menswear fashion show last month.
Bright Vachirawit
View this post on Instagram
Just like his co-star Win, Bright made his mark in the industry with his work in 2gether: The Series and cemented his fame with a lead role in the Thai adaptation of Boys Over Flowers, F4 Thailand in 2021. In between acting and singing, Bright's quick rise to fame has helped him amass an intriguing lineup of brand endorsements with luxury labels such as Gucci, Prada and Louis Vuitton. The best news, though, is that he was appointed the first South Asia Pacific Ambassador for Burberry last year. Soon after, he made a front-row appearance at Burberry's SS23 collection in London, wearing a black suit with an embroidered collar shirt and an oversized black coat—living up to his title as one of the most stylish Asian celebrities.
Ten Lee
View this post on Instagram
If you're a fan of K-pop, you've probably heard of Ten—a member of the Korean boy band NCT. Although Ten is based in Korea, he's originally from Thailand and has released several singles that have positioned him as one of the few foreign idols to succeed in the K-pop industry. Similarly, Ten has success in the fashion scene, having debuted a capsule line with Represent in 2021. From short-sleeve tees to denim jackets, each piece is designed by himself and they are all, of course, all sold out. Just recently, he was invited to attend the Saint Laurent Men's AW23 fashion show in Milan, drawing media attention from the moment he was seen at the Incheon airport until he was spotted mingling with celebrities such as Jenny Ortega and Seventeen's Jeonghan in Paris. 
Mile Phakphum
View this post on Instagram
Any KinnPorsche fans? If the show rings a bell for you, you must recognise Mile Phakphum, who has become a global sensation through this TV drama. Best known for playing Kinn on the show, the popularity of the series prompted him, along with his co-stars, to embark on the 'KinnPorsche World Tour' that further elevated his prominence on a global scale. Beyond that, the multi-talented actor rocked the fashion world when he was spotted going to the Dior Homme Menswear AW23 show last month, alongside BTS' Jimin, drawing a crowd of admirers as he made his way to the event. With close to three million followers on Instagram, plus an additional 900k followers on Twitter, it's no surprise why this charismatic actor has been on our radar recently. 
For more fashion stories, click here.
| | |
| --- | --- |
| SHARE THE STORY | |
| Explore More | |