Music
6 Popular Thai artists to check out right now
T-Pop takeover
FEATURED IMAGES: @phuckitol / Instagram | @jeffsatur / Instagram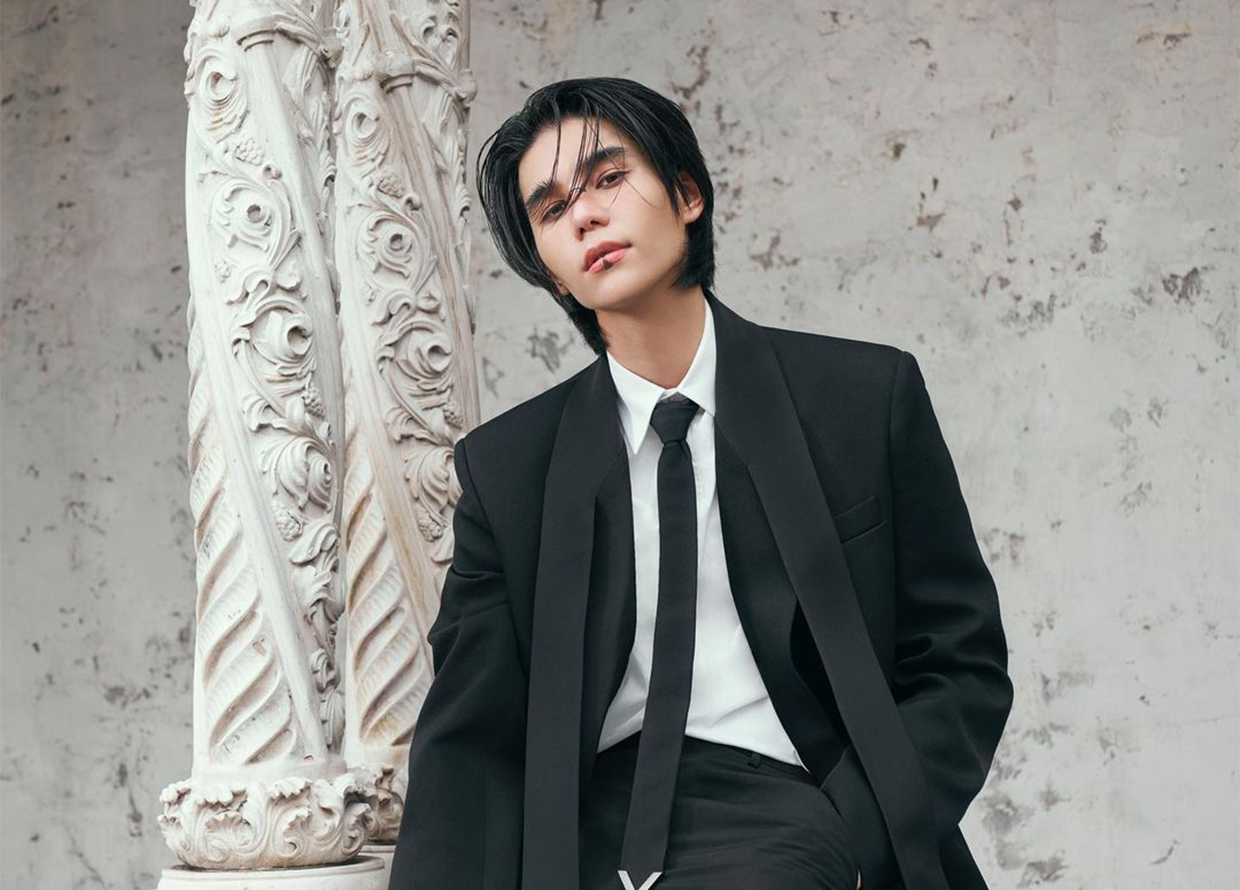 In case you haven't noticed (you probably did), Thai culture and its celebrities have been receiving massive love this year. Dubbed the Thai Wind (the Hallyu Wave's trendy and hip Southeast Asian sibling), the phenomenon has been blowing across the globe thanks to the viral fame of its actors, singers and fashion connoisseurs such as Bright Vachirawit, Win Metawin, Bella Ranee Campen, and more. 
As Thailand continues to gain a huge following for its cinema, interest in the country's music scene has also seen a massive surge of interest. If you've been wanting to get into more music from the Land of Smiles, here are six Thai artists who are bringing the genre to the masses with their versatile tunes.
Tilly Birds
View this post on Instagram
Starting off the list is one of Thailand's most current and trendy bands of the moment, Tilly Birds. Debuting in 2010, the three-member ensemble consists of the lead vocalist Third, guitarist Billy and drummer Milo. The eccentric name of the band is based on Third and Billy's name who were the original founding members that formed the band during their high school days. With over 220 million Spotify streams and several number hits on the Thai charts, Tilly Birds has a fast-growing fandom for their alternative rock sound and whimsical lyrics. 
The band became an overnight sensation after the release of Same Page? in March 2020 and their follow-up hit single Just Being Friendly in April 2021 cemented them as one of the best Thai bands to listen to for what the genre has to offer. Psst, they're coming to KL this November—click here to find out how to get tickets.
Jeff Satur
View this post on Instagram
If you following Thai pop culture, there's a high chance you would have come across Jeff Satur already. After all, the actor and singer has been receiving love calls from the fashion and beauty world after his breakout performance in Kinn Porsche The Series in 2022. However, before Satur was an actor, he was a singer who participated in the first season of Thailand's The Voice and remains passionate about his music to this day. 
Due to his rising fame in the music world, he has collaborated with South Korean artist Shaun and even participated in a China singing competition show just this August. Some of his famous songs include Why Don't You Stay, Dum Dum and Fade. From R&B lo-fi tunes and emotional ballads to dark and gothic melodies, the artist is currently one of Thailand's most popular singer-songwriters for his versatile discography. 
Three Man Down 
View this post on Instagram
Currently the most streamed T-pop artist on Spotify with just under 300 million streams, Three Man Down is undoubtedly one of the bands Thailand (and the rest of the world) are falling in love with. Debuting in 2016, the act consists of four members: vocal frontman Kit, guitarist Toon, drummer Thay and synthesiser Seng, and the band was first formed whilst they were in university. Three Man Down is known for its pop-rock sound whilst balancing heartfelt lyrics and breathtaking visuals in its music videos at the same time. 
Their first successful song is Fon Tok Mai which was released in 2019 (Bright Vachirawit also did his own cover!). The band's popularity skyrocketed after their single By My Side (City) was covered on the hit Thai series My School President, which garnered over 100 million views on YouTube. Further, their debut studio album This City Won't Be Lonely Anymore peaked at number one and sold out on its first day of release, establishing Three Man Down as one of Thailand's top contemporary bands today.
PP Krit
View this post on Instagram
Much like Jeff Satur, PP Krit is inescapable if you consume Thai pop culture. Having been scouted while he was in 12th grade, the 24-year-old had an early start in the entertainment industry by starring in music videos, modelling shows and acting projects. It wasn't until he broke out with his portrayal as Oh-Aew in 2020's I Told Sunset About You and the 2021 sequel I Promised You The Moon that he decided to branch into music to show off his multi-talented skills.
After singing one of the OSTs for the series, fans couldn't get enough of his angelic voice and he officially debuted as a singer in August 2021 with It's Okay Not To Be Alright. It didn't take long for the fashion-forward Thai artist's music to take off as Krit's pop sound mixed with his signature androgynous style made for a killer combo that audiences couldn't get enough of—including Troye Sivan who featured him in the music video for Got Me Started!
Milli
View this post on Instagram
If you're someone who prefers rap or hip-hop music, Milli is one Thai rapper you need to check out. At only 20 years old, the silver-tongued MC instantly rose to viral fame all over social media for her fast rapping style, explosive energy and impressive multi-lingual lyrics which include English, Korean, Japanese and several Thai dialects. The spitfire frequently merges traditional and trap-heavy sounds together and writes about social issues such as bullying, self-love and government corruption.
Her debut single Pak Korn released in 2020 and her follow-up single Sud Pang garnered massive success, leading to her performance at the 2022 Coachella and becoming the first Thai solo artist to do so. In October 2021, Milli collaborated with rapper Changbin of South Korea's Stray Kids for the track Mirror, Mirror which garnered over 100 million views on YouTube and further launched her popularity in Thailand and around the world after audiences raved about her lightning-fast rap lines. The MC is one of our top picks for being one of the breakout female rappers in the country whilst spreading Thai culture through her rhymes.
HYBS
View this post on Instagram
You never know when one of your hits becomes accidentally viral and for HYBS, it was a serendipitous occasion. Interestingly, their name stands for Have You Been Shrimp which refers to an inside joke between the pair from a TV show they were binging and the fact that it can be pronounced as "haybs" which is a combination of vibe and hype. The indie-pop duo were long-lost friends who reconnected after eight years during the pandemic to create songs and Instagram Reels in their bedrooms. Featuring immaculate sound design and melancholic vocal layerings, the Thai artists quickly caught the attention of fans and their debut single Ride was a huge success, garnering over 60 million streams on Spotify.
Since then, the breezy pair have been on a steady rise in the global indie music scene. The best friends and former models, Alyn and Karn, share their love for laidback pop and dreamy R&B tunes with their fans in their debut album Making Steak and have already performed at several international festivals such as Japan's Inspire Tokyo and South Korea's Zandari Festa and DMZ Peace Train Festival.
For more music-related reads, head here.
| | |
| --- | --- |
| SHARE THE STORY | |
| Explore More | |