Makeup
How to apply foundation flawlessly with the new Dior Forever range
By Peter Philips, Creative and Image Director for Dior Makeup
PHOTOS: DIOR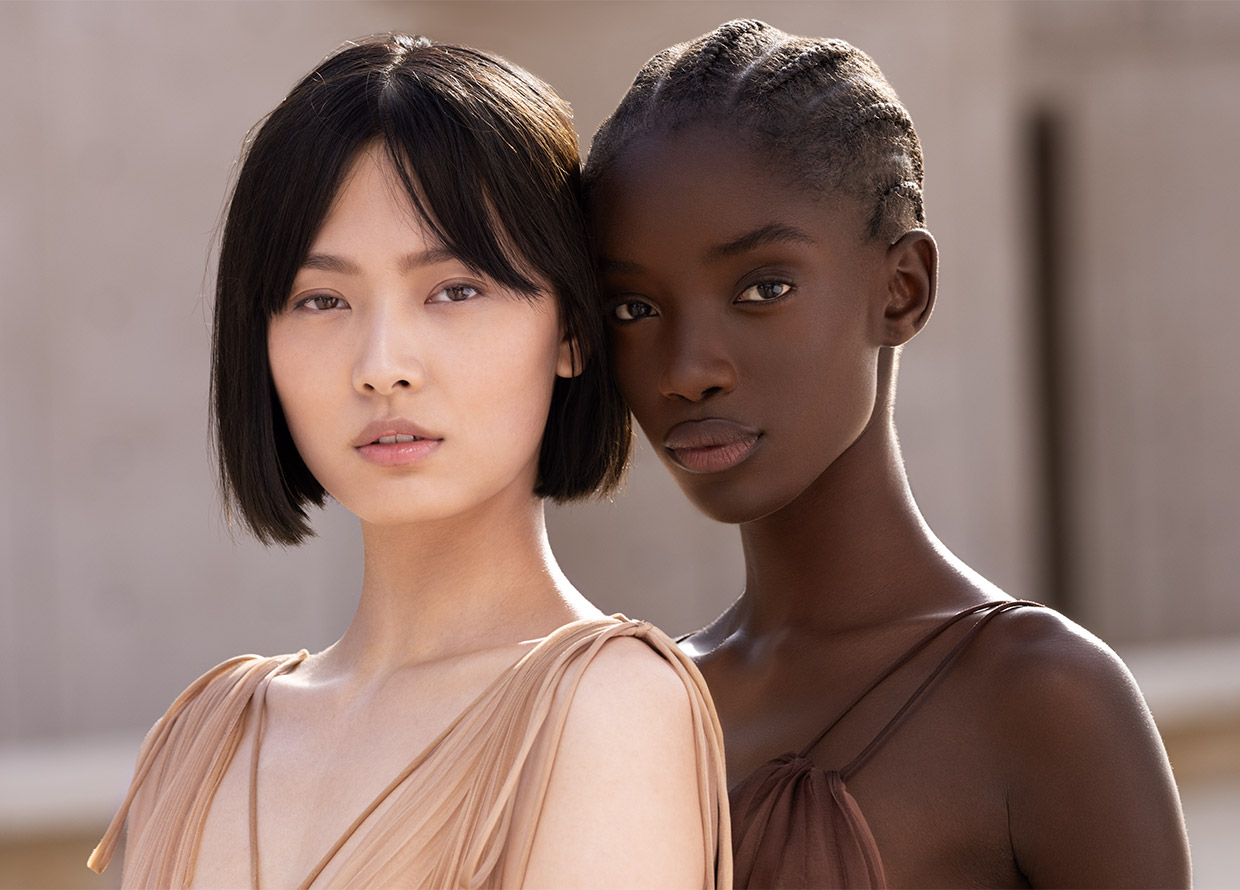 Whether it's the primer, concealer or foundation, the new Dior Forever range is the magic trick to achieving a natural makeup look like it's second skin. Peter Philips, Creative and Image Director for Dior Makeup, walks us through the new products while sharing some of his tips and tricks.
The latest Dior Forever range has been completely upgraded to deliver results that are even harder to ignore and even easier to appreciate. After all, the journey to a fantastic makeup look begins with a perfect base. The reinvented collection comprises high-perfection primer and foundation—both available in two iconic finishes that are glow and matte—and a "natural concealer". Apart from the products offering long-lasting coverage and protection, they're also formulated with a floral skincare base to also soothe, hydrate and revitalise the skin.
We break down everything you need to know about the new Dior Forever range below!
PRIMER

DIOR FOREVER GLOW VEIL & DIOR FOREVER VELVET VEIL
If a foundation is offered in two finishes—matte and glow—it seemed only natural to do the same for the primer. "We first expanded the range of shades then later, we dived into finishes. Almost organically, we started thinking about the next step and how to fine-tune the narrative about makeup finishes. And so, if we have two finishes, it was almost a necessity to adapt the primers for each finish," Philips told us. 
"We already had the Skin Veil, which was a good primer—it's neutral and matches all skin tones but to enhance the makeup result of either of the two finishes, it was necessary to push our expertise to create two fantastic formulas that have the capacity of a good primer, nourishes your skin and enhances the desired makeup finish all at the same time."
DIOR FOREVER GLOW VEIL 
Concentrated in hydrating serum and floral skincare, expect 24 hours of glow, hydration and SPF protection (anti-UV PA 20++). Besides prepping your skin for the next makeup step, it soothes inflammation and improves the skin's glow with each use and each day.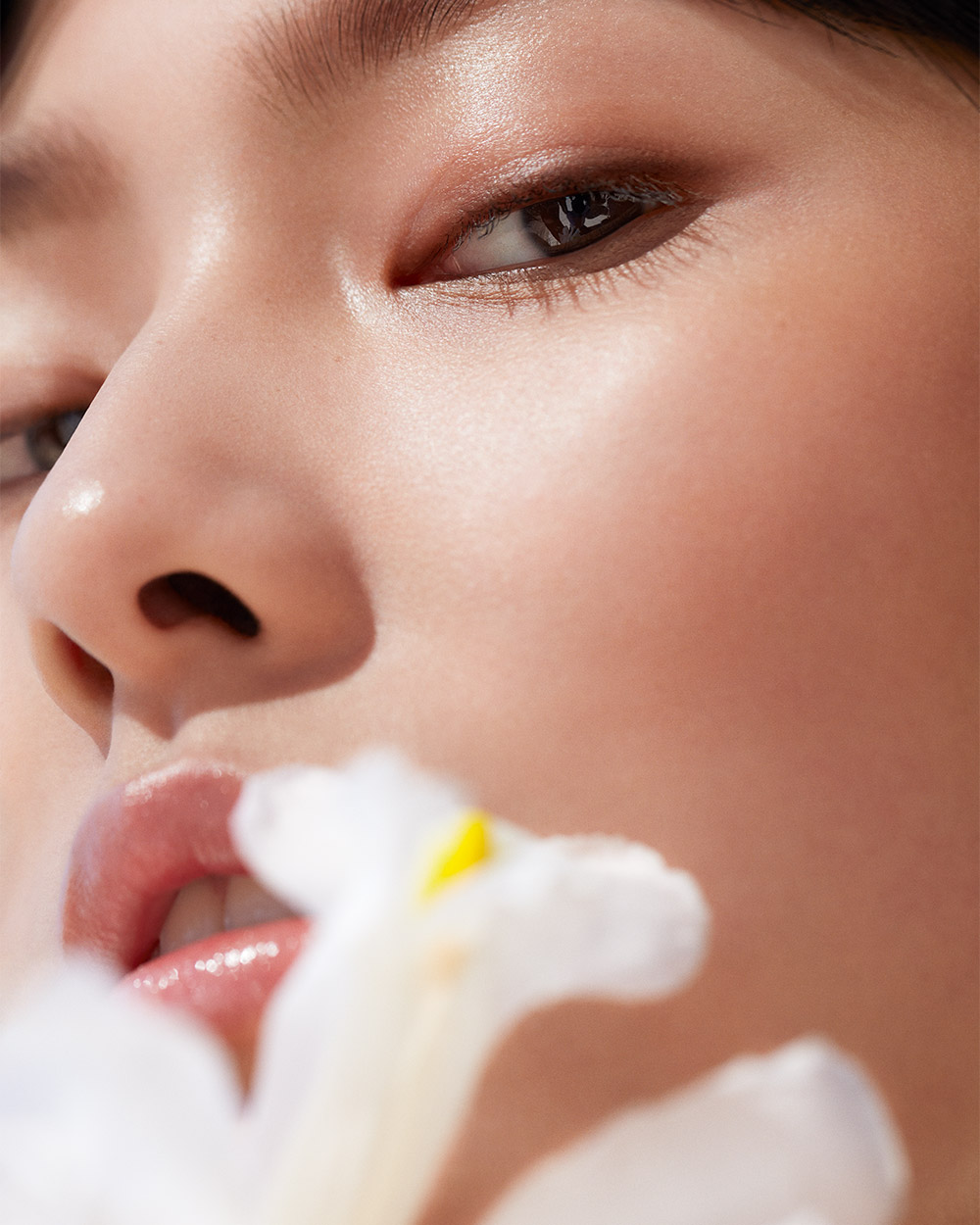 DIOR FOREVER VELVET VEIL
On the flip side, the Dior Forever Velvet Veil primer promises 24 hours of matity, seamlessly blurring and smoothing imperfections thanks to its soft-focus powders. Areas with dark shadows are instantly corrected, pores look visibly tighter and the best part of it all is that your complexion remains shine-free.
BEST WAY TO APPLY PRIMER
"The most logical way to use these new Dior Forever primers is to match it with the respective foundation—glow for glow, and matte for matte—although they're still compatible if you 'mismatch' them," said Philips.
"I like to apply primers with my fingers where I would use a little bit and then really massage it into the skin before tapping it in further. This primer is special because it has nourishing ingredients so I'd apply it as if I'm doing a skincare routine. That way, it sets differently. 
"If you need to conceal strong blemishes like a big pimple, apply a bit of concealer on top of the primer—let it set for a bit—then blend it out. Foundation comes next."
FOUNDATION

DIOR FOREVER & DIOR FOREVER SKIN GLOW 
Foundation that looks and feels like second skin. The reinvented Dior Forever foundation line aims to deliver 24 hours of high perfection and extreme wear, resistant to environmental challenges such as heat and humidity, but also stress and fatigue signs. Available in 42 shades that are available in two finishes, the Dior Forever foundation is part-skincare—86 per cent skincare-base enriched with floral extracts—with triple protection against UV rays and suitable for all skin types.
DIOR FOREVER 
The matte finish of the two, Dior Forever promises a no-transfer matte complexion that remains comfortable all day long while masking imperfections and enhancing skin texture. Thanks to its oil control technology that combines three complementary powders, this foundation can also absorb excess sebum and refines pores. 
DIOR FOREVER SKIN GLOW 
For a beautiful glowy finish, the Dior Forever Skin Glow is an easy choice. Plus, it adds 24 hours of hydration to your skin, making your complexion look radiant, smooth and even. It reinforces the skin's barrier function and creates a "waterlocking" effect, ensuring the skin has an optimal level of water by limiting evaporation.
APPLYING FOUNDATION IN A TROPICAL CLIMATE
In a surprise twist, Philips actually recommends the matte finish of the foundation. "Apply primer and make sure you don't powder too much. The matte finish of the foundation already has a beautiful luminosity to it. And it'll match all skin types, and even the humidity, to create a beautiful, glowing complexion. If you want the finish to be even more matte, you just need to powder extra so that it will absorb the excess oils and shiny elements."

HOW TO RE-APPLY UV PROTECTION ON TOP OF THE FOUNDATION
"That's a tricky question and a tricky makeup approach. It is important to protect your skin from UV and that's why I'm very happy that there's SPF in both the primer and foundation. Keeping your face in the shade is the best solution—use an umbrella—but if you don't have such opportunities, I'd say, you can apply a thin layer of the Veil primer on top of your makeup. Blend it in by tapping gently with your fingers or a sponge—don't rub because using force will ruin any of the prior makeup work you've done," Philips explained. 
HOW TO APPLY FOUNDATION LIKE A PRO
"For some people, it might help to first apply a setting or misting spray on the face, brush or sponge since it has that sticky feeling that will help hold the foundation to your skin. Depending on your skin type, those kinds of social media hacks might work. But in general, I'd say don't overdo it. Build your makeup in thin layers—don't smear it on like you would with sun protection. Build gently and in layers and layers so that it will last much longer—that always works," advised Philips.
CONCEALER

DIOR FOREVER SKIN CORRECT
When asked what was his magic trick to covering blemishes, Philips had no hesitation as he lifted the new Dior Forever Skin Correct for everyone to see on the Zoom call. The house calls it "the natural concealer" and for a product that's 96-per cent natural-origin with floral skincare concentrates, it does more than just conceal, which it does amazingly. 
Besides especially targeting the needs around the eye contour, the new Dior Forever Skin Correct also soothes, hydrates, revitalises and smooths skin, while also increasing the epidermis' thickness to reinforce barrier function. It has a creamy texture that melts into the skin, giving a no-transfer high coverage for 24 hours that can resist heat, humidity and even friction from clothes. It contains high-tech mineral pigments and soft focus powders to absorb excess sebum. Even better news is that there are 30 shades to choose from, all based on the Dior Forever foundation. 
USING A CONCEALER AS A FOUNDATION ALTERNATIVE
"It's a really good alternative for a foundation as it provides luminous, full coverage, almost as if there was a light filter effect. This product also has a very generous applicator, so I would apply it on the face directly with it, then take a flat brush or a blender to start blending. If you want, you can even use a classic foundation brush first to spread it out before blending. I don't use my fingers for this," Philips enthused.
"If you use it as a foundation, take a shade lighter for the under-eye area, and a shade darker for contouring. Apply them in respective areas first, then, blend them all in at the same time, which is the most fun part. It's a very easy product to use because the formula is easy to work with, especially since the applicator gives you good control for placement too. Using the Dior Forever Skin Correct is a very effective and quick way to achieve perfect skin with a beautiful, luminous effect."
The Dior Forever range starts from RM205 and is available in-store or online.
| | |
| --- | --- |
| SHARE THE STORY | |
| Explore More | |