In case you missed it, the summer season is nigh, and with it comes an exciting slew of beauty launches. In the spirit of the season, we've handpicked three of our favourite new foundations to review just for you.
From the highly-anticipated arrival of Rare Beauty to the new-and-improved Laura Mercier Tinted Moisturiser to the latest Burberry cushion foundation that comes straight from the runways, find out what we thought of the three hottest (and newest) makeup launches of the summer ahead:
Rare Beauty Liquid Touch Weightless Foundation, RM142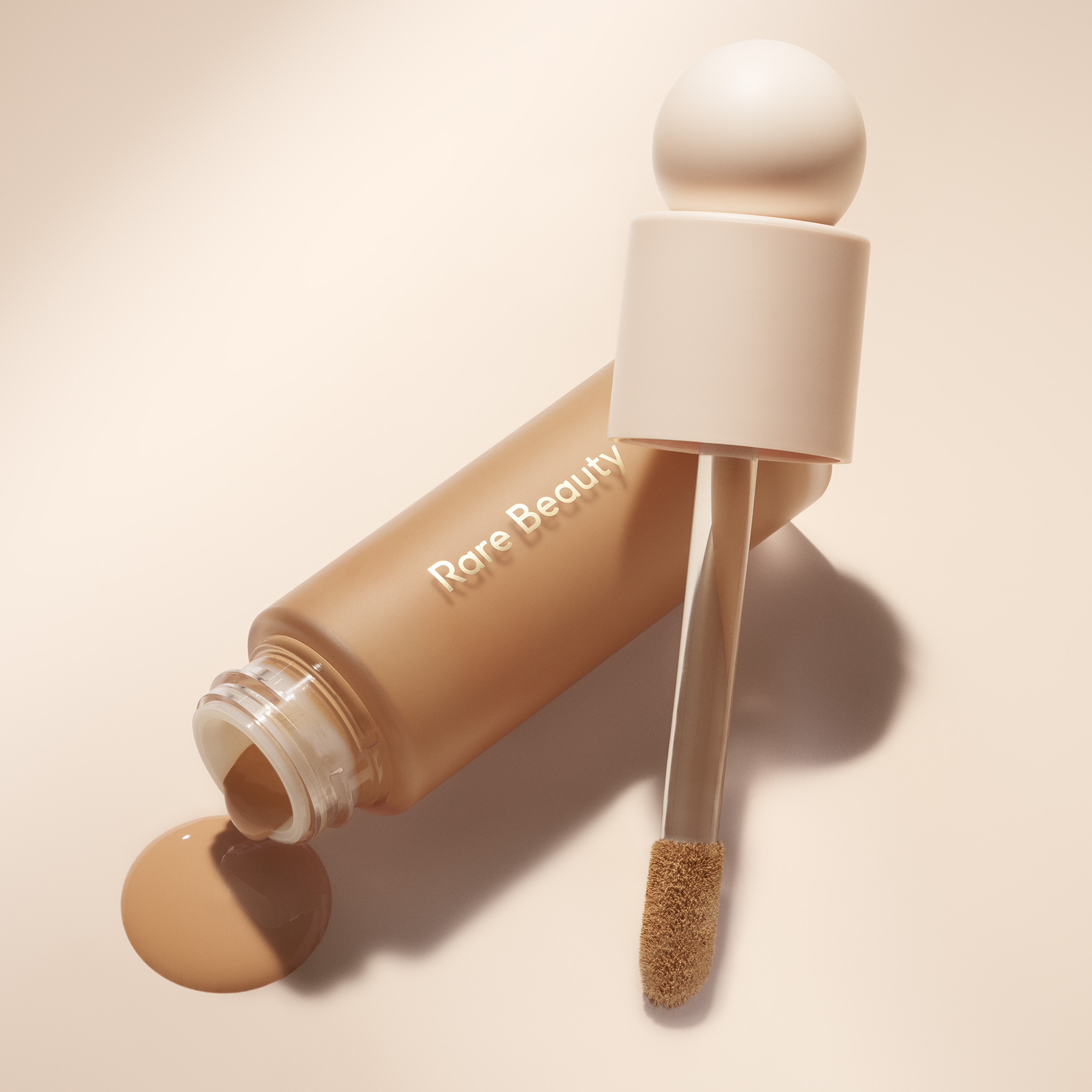 READ: Exclusive: Selena Gomez on Rare Beauty's Malaysian debut, transparency in mental health, and her favourite makeup tricks
"I'm sure that I speak for pretty much everyone when I say that I was eager to get my mitts on this launch. In fact, upon receiving the line, I believe my exact words were: 'I did not know that I was a simp for Ms Gomez until five minutes ago (context: when the package arrived). As it turns out, I am.'
"I've heard so many good things about this foundation, and I'm pleased to say that it largely lives up to the hype. Available in 31 shades, the foundation is marketed as 'a fluid, serum-like texture' that evens out skin tone and blurs pores with 'no clogging or caking', and is 'easy to build and blend' for medium coverage. As far as the claims go, I concur. The foundation feels weightless, and while it initially does feel quite oily, it dries down beautifully on the skin. One dot with the applicator goes a long way, and depending on how much you build it up, it's anywhere between light to medium coverage.
"Full disclosure: I've worn the foundation a few times to give it the fairest assessment, and while I am a fan, I did notice a few less-than-ideal things. That said, it's nothing that wasn't fixable. Firstly, the formulation is a little drying—I know, ironic, given its liquidy consistency—which makes sense considering that it is marketed for normal to combination skin. I'm currently going through the 'flaky, dry AF skin' phase of my menstrual cycle, so my face is best described as texture-central at the moment. On my very first try, I found that the foundation did not play very well with said texture, clinging to dry patches and settling into the fine lines on my face. Mind you, I was using the foundation on its own, over a layer of sunscreen and nothing else. So, I would attribute this to poor skin prep than to the actual formulation.
"As is true for all foundations, really, there is nothing that good skin prep can't fix. Sure enough, after a thorough exfoliation, a heaping helping of moisturiser, and a generous layer of the Rare Beauty primer, the foundation looked fabulous on my skin! As for the fine lines predicament, I found that using a tiny (and I mean minuscule) amount of finely-milled setting powder was enough to offset the crinkles—just make sure to keep the powder to 'problem' areas like around the eyes or the lips as the foundation is already quite dry.
"I also love the added skincare components in this foundation—soothing ingredients like lotus, gardenia, and white water lily are always welcome in my routine. All in all, if you're looking for a good everyday option, this is definitely worth a try." — Redzhanna Jazmin, Beauty Writer
Watch our full review of Rare Beauty here:
Laura Mercier Tinted Moisturiser Oil-free SPF 20, RM197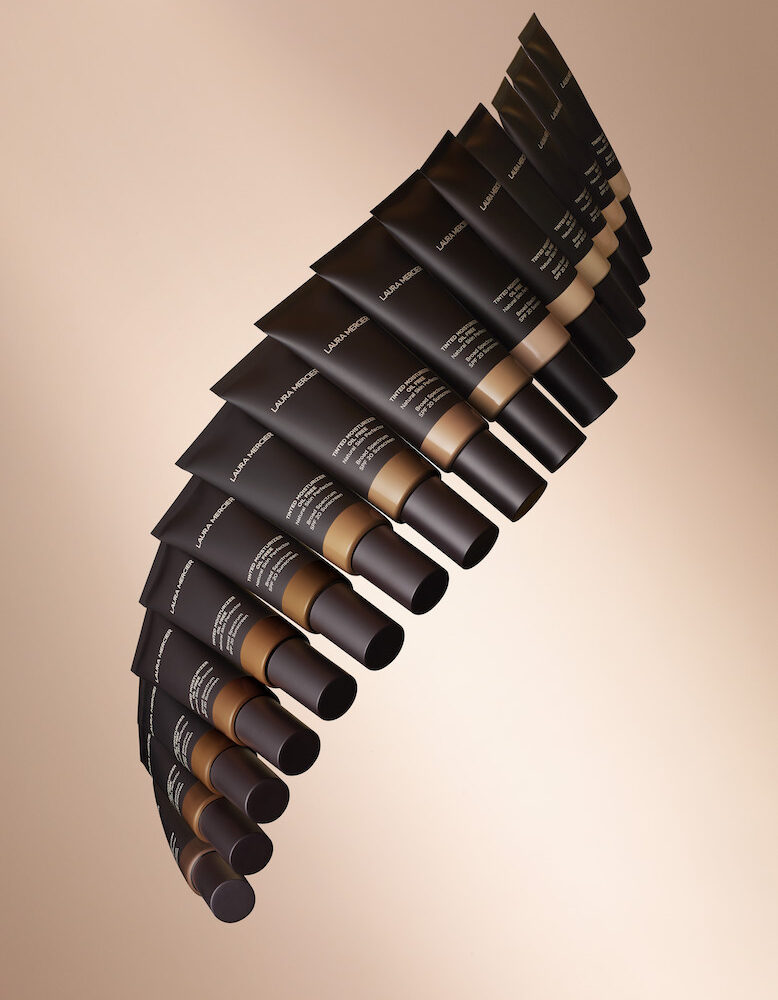 "I'm an avid fan of the original Tinted Moisturiser formulation. In my experience, it has the perfect light coverage for every day, and it has long been one of my go-to complexion products. However, I do find that I have to be diligent with powder touch-ups when I'm wearing the original formula as my T-zone tends to turn into an oil spill by mid-day (I'm on the oilier side of combination skin). So, you can imagine my sheer excitement upon hearing that Laura Mercier was coming out with an oil-free version of their cult classic hero product—and with an expanded range of twenty shades, no less!
"The new-and-improved oil-free Tinted Moisturiser has a blend of oil-absorbing powders like liquorice root extract for anti-shine action and vitamin E for skin nourishment. The resulting formulation is just as delightful as its predecessor upon application, only this time the finish is more 'dewy' than it is 'tragic' on my skin. The oil-free product has retained the gorgeous, natural-looking finish of the original, but it keeps you wonderfully shine-free without delving too deep into the matte territory. Of course, you may still need a dusting of powder to set your look, but as far as formulation goes, my expectations have been exceeded.
"I found that it was really easy to apply, and took little to no effort to achieve a great finish (PSST: You can watch me do a full face in just 5 minutes below). Personally, I prefer to apply the product with a brush, but if you're strapped for time (or you can't be bothered to give your brushes a wash), your fingers will do the job perfectly. Further, as expected, if you need a little more coverage on problem areas such as hyperpigmentation or acne, you'll definitely need a concealer. However, even when used on its own, I found that the Tinted Moisturiser Oil-Free did a great job of evening out my skin tone. Finally, I was pleasantly surprised to find that the product did not oxidise on me—there's nothing worse than turning orange mid-way through a workday, so I am ecstatic!"— Redzhanna Jazmin, Beauty Writer
Watch the Laura Mercier Tinted Moisturiser Oil-Free SPF20 in action here:
Burberry Beauty Ultimate Glow Cushion Foundation, RM245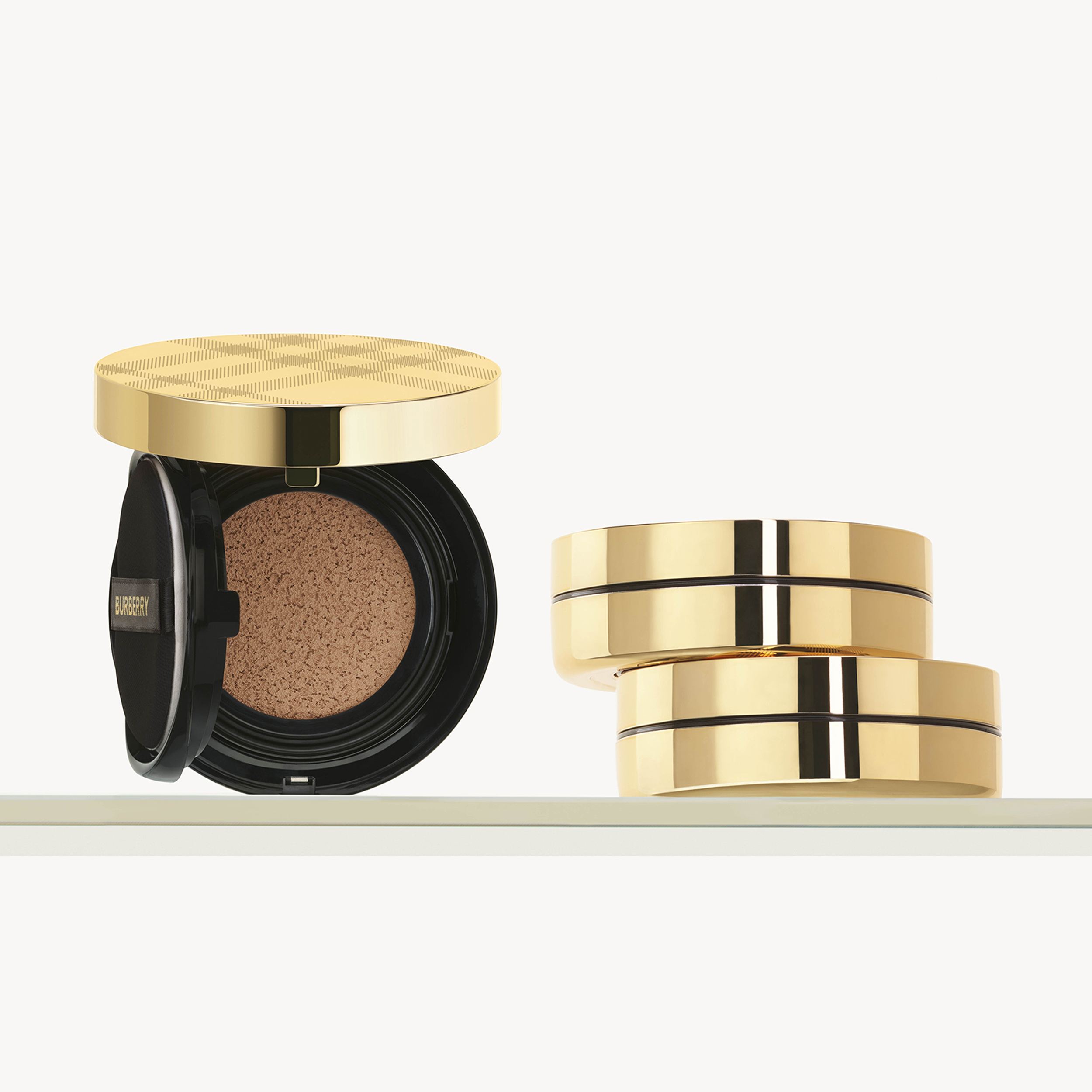 "Full disclosure: This is my first run-in with a cushion foundation, and I have to admit that I'm not the biggest fan of the concept. I prefer pump bottles for my foundations as I personally feel that they are the most hygienic packaging (whether or not they are is beside the point—it's about the vibes I'm getting). That said, with all the hype around cushion foundations, I was keen to give them a try.
"I have to say, I'm not the biggest fan of the sponge applicator. I reckon it would be best suited for touchups throughout the day, but as the primary applicator, I preferred using a dense fluffy brush in its place. That said, this formulation is wonderful. Burberry really wasn't kidding when they said 'Ultimate Glow'; it's dewy, it's hydrating, and it's comfortable—what more could you ask for?
"Better yet, this is by design—the foundation is formulated with goodies like hydrating hyaluronic acid, antioxidant-rich white tea extract, and plumping viola extract; all of which certainly deliver the results promised. I only have two qualms with the product. The first is that I disagree with the 'full coverage' claim. It's buildable and lightweight, sure, but I'd say that it's medium coverage at best. The second is that the shade range for the compact is disappointing—there are six shades in total, and they are all in the light-to-fair range. Unfortunately, based on the other foundation in this collection which boasts a marginally improved range of twelve shades, it doesn't look likely that the range is going to be expanded by much.
"That aside, I currently have a few monster spots on my face which aren't doing the foundation any favours, but as far as concealing them goes, this foundation exceeded my expectations. It didn't cling to the dry, flaky patches on my skin, and—though it doesn't fully cover hyperpigmentation—it did a wonderful job of evening out my skin tone and unifying my complexion." — Redzhanna Jazmin, Beauty Writer
Watch the Burberry Beauty Ultimate Glow Cushion Foundation in action over textured skin here:
Find more beauty reviews here.
| | |
| --- | --- |
| SHARE THE STORY | |
| Explore More | |