Buro Loves
BURO Beauty Stash: Shiseido's latest additions to the 'Vital Perfection' range, the best of magic mushrooms and more beauty from this month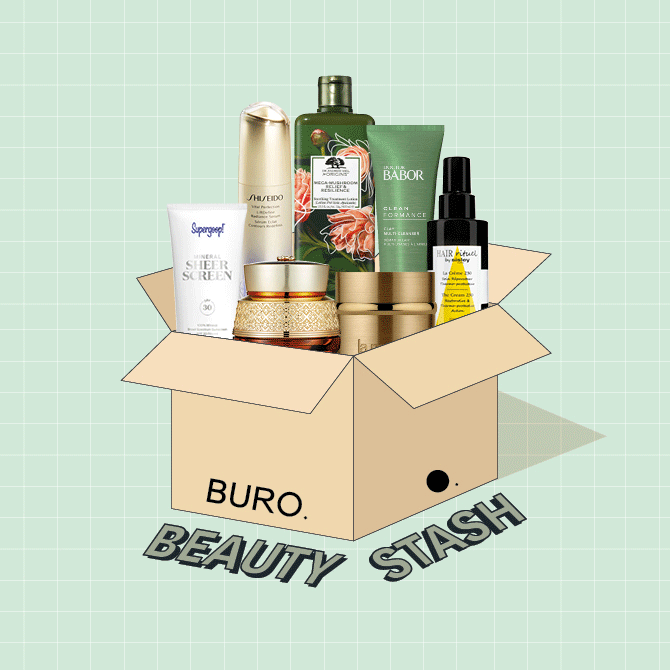 It's that time of the month, again! BURO's resident beauty experts are back, and we bring honest reviews of the latest beauty releases from this month. May was pretty heavy on the skincare launches (we blame MCO 3.0 for that, really).
From Shiseido's latest additions to the Vital Perfection Range to La Prairie's new Pure Gold Radiance Cream (and a bonus haircare staple from Hair Rituel by Sisley), find out whether these products met our expectations ahead.
Shiseido
Vital Perfection LiftDefine Radiance Serum, RM600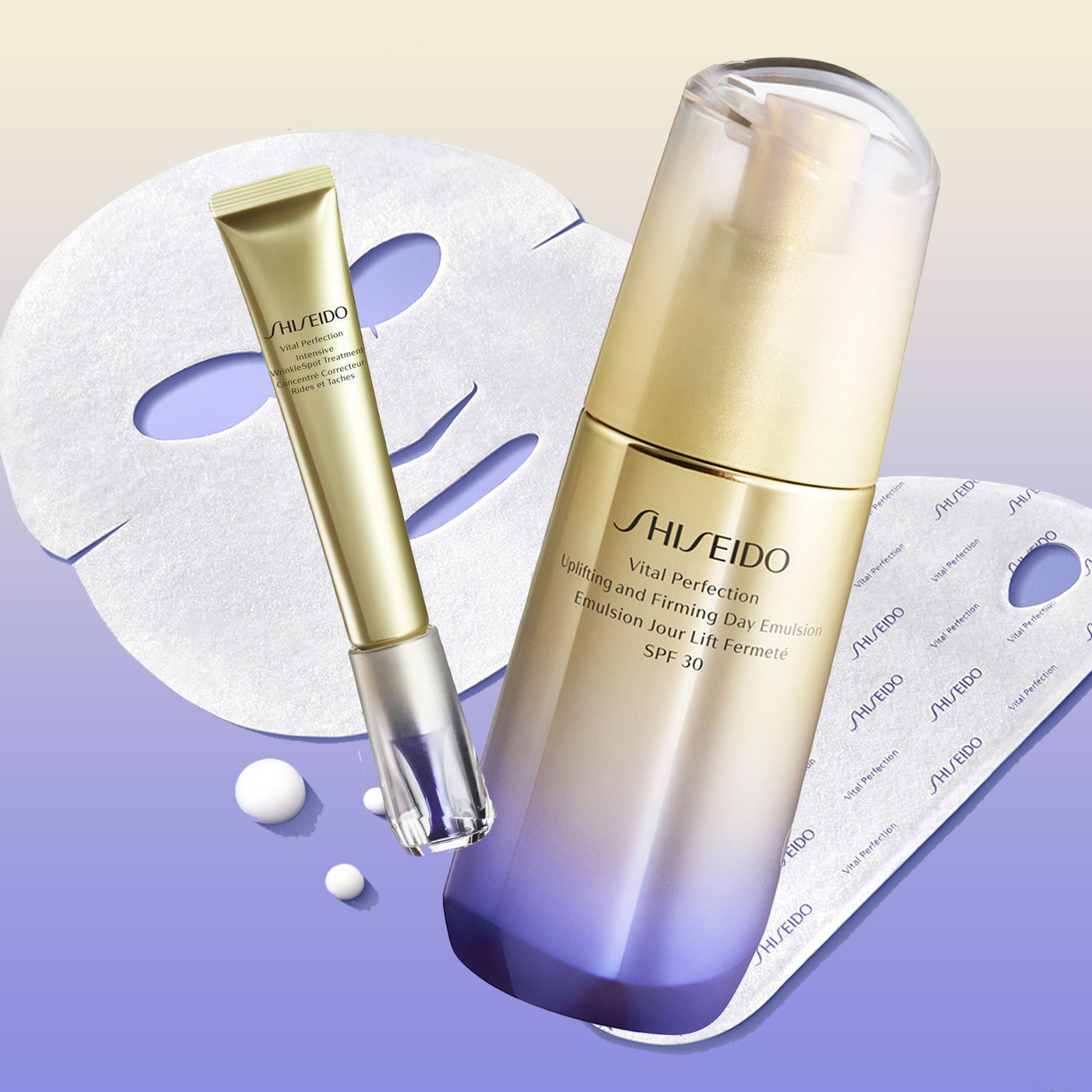 "You'll be pleasantly surprised when you read into certain products and the ingredients that brands use. Shiseido's latest Vital Perfection LiftDefine Radiance Serum (and the Vital Perfection LiftDefine Radiance Face Mask), for example, features the power of watercress with a potent extract taken from its leaves and stems. I like it as a dish, but apparently, it's prized for its powerful reparative properties too.
"According to its clinical results, users saw visible improvements such as a more lifted jawline, wrinkled smoothed out, and a more even skin tone. I've only used it for a week, and sure enough, my skin feels firmer and brighter. But what I really love about the serum is the recommended one-minute massage that goes with it. One pump of the serum is enough for both the face and neck—start from the neck, work your way towards the jawline and then the smile lines. This helps to boost circulation (and my mood) while improving the skin's complexion too.
"If you have deep wrinkles and dark spots, and in need of a more targeted fix, the Intensive WrinkleSpot Treatment from the same range is your answer. With its breakthrough cream formula and pure retinol, you'll be able to see results in just four weeks. In addition, because of retinol's instability when exposed to light and oxygen, Shiseido created a special airtight container to ensure the product's efficiency. Say goodbye to crow's feet, smile lines and more." — Rachel Au, Editor
La Prairie
Pure Gold Radiance Cream, RM3,800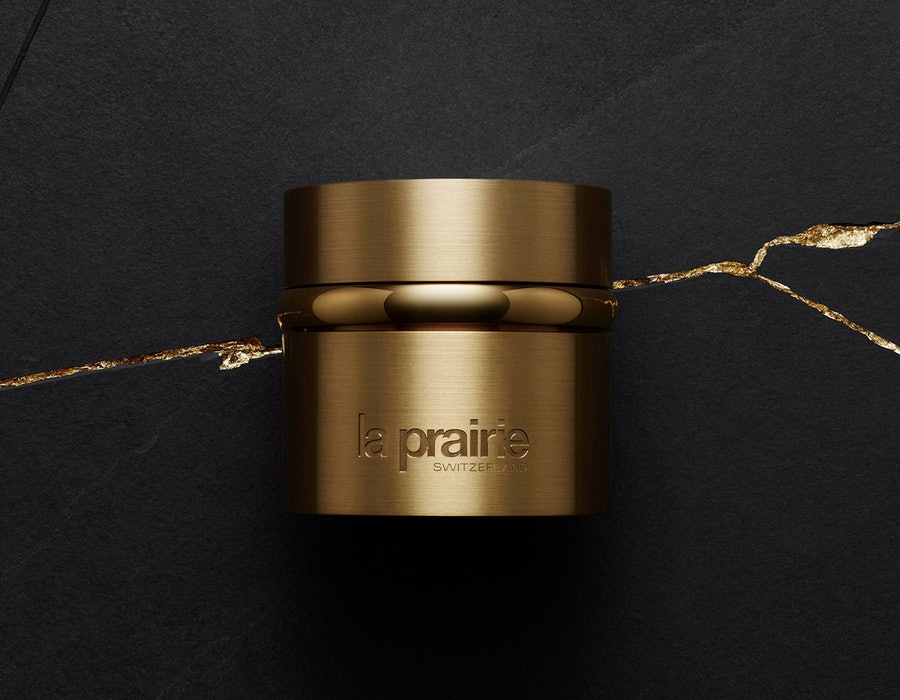 "The golden hour—that magical window of time just after sunrise and before the sun sets—casts a warm, soft and ethereal glow on the world. It's this radiance that La Prairie seeks to imbue from within via the brand's Pure Gold Diffusion System. With a name like it, you are right to expect the formulation to contain real gold. Upon applying the Pure Gold Radiance Cream, these shimmery gold particles impart instant radiance similar to what you'll get from a highlighting product. On me (medium with warm undertones), it's visible but not disco-ball obvious.
"The Pure Gold Radiance Cream also contains replenishing active ingredients which penetrate into the skin to revitalise, replenish and enrich over time. This last bit did scare me, as my skin is prone to breakouts. What convinced me to forge ahead was the luxuriously rich texture, which feels so soft on the skin and admittedly penetrates quickly. That and the beautiful packaging—solidly made as it's meant to be refilled and reused. As a night cream, it helped to keep my skin from becoming dehydrated and dull. The plumping and radiance-boosting effects are more obvious on my mum, who uses it day and night." —Adelina Tan, Deputy Editor
Origins
Limited-Edition Dr. Andrew Weil for Origins Mega-Mushroom Soothing Treatment Lotion, RM268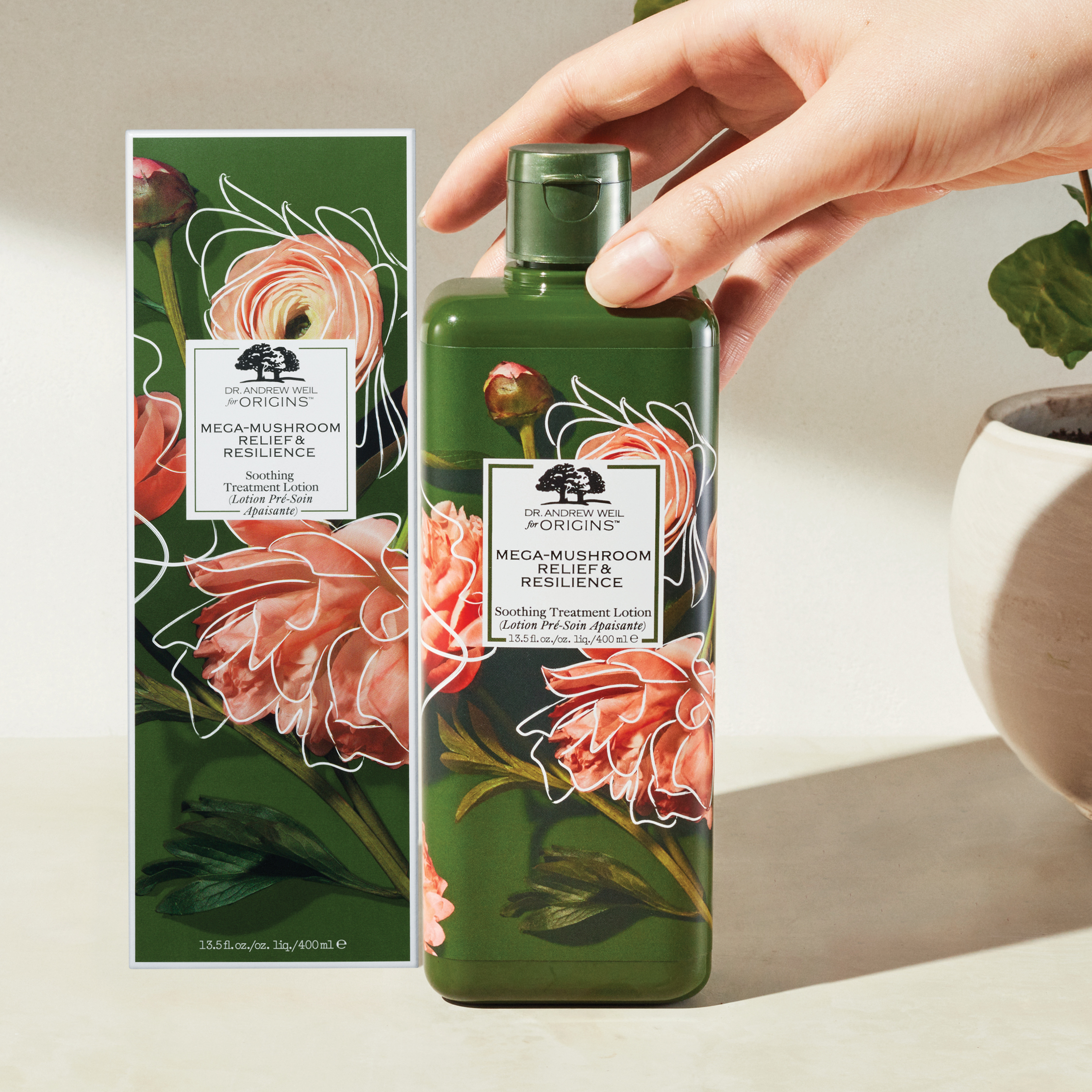 "Sensitive skin—check! Red, flushed spots on my cheeks—check! These are exactly the conditions that apparently can be fixed by the Dr. Andrew Weil for Origins Mega-Mushroom Soothing Treatment Lotion. Using fermented Chaga (a powerful anti-irritant), reishi (known as the "Mushroom of Immortality"), cordyceps, sea buckthorn and camelina oil; the treatment lotion is said to help calm and soothe the skin, boosting the moisture barrier, increasing hydration levels and building the skin's resilience to external stress factors. With the current erratic weather, it has certainly helped reduce my skin's redness. One swipe is all it takes for the skin to look and feel refreshed instantly. 10/10 would purchase again.
"Side note: This limited-edition packaging was created in celebration of the recent Earth Month, and while the carton is recyclable and made using FSC-certified paperboard, Origins took it one step further. The brand has pledged to donate US$1 to The Origins Green The Planet Fund for every sale of this treatment lotion. It also equates to one tree being planted and cared for by the brand's partnership with One Tree Planted." — Rachel Au, Editor
Doctor Babor
Cleanformance Range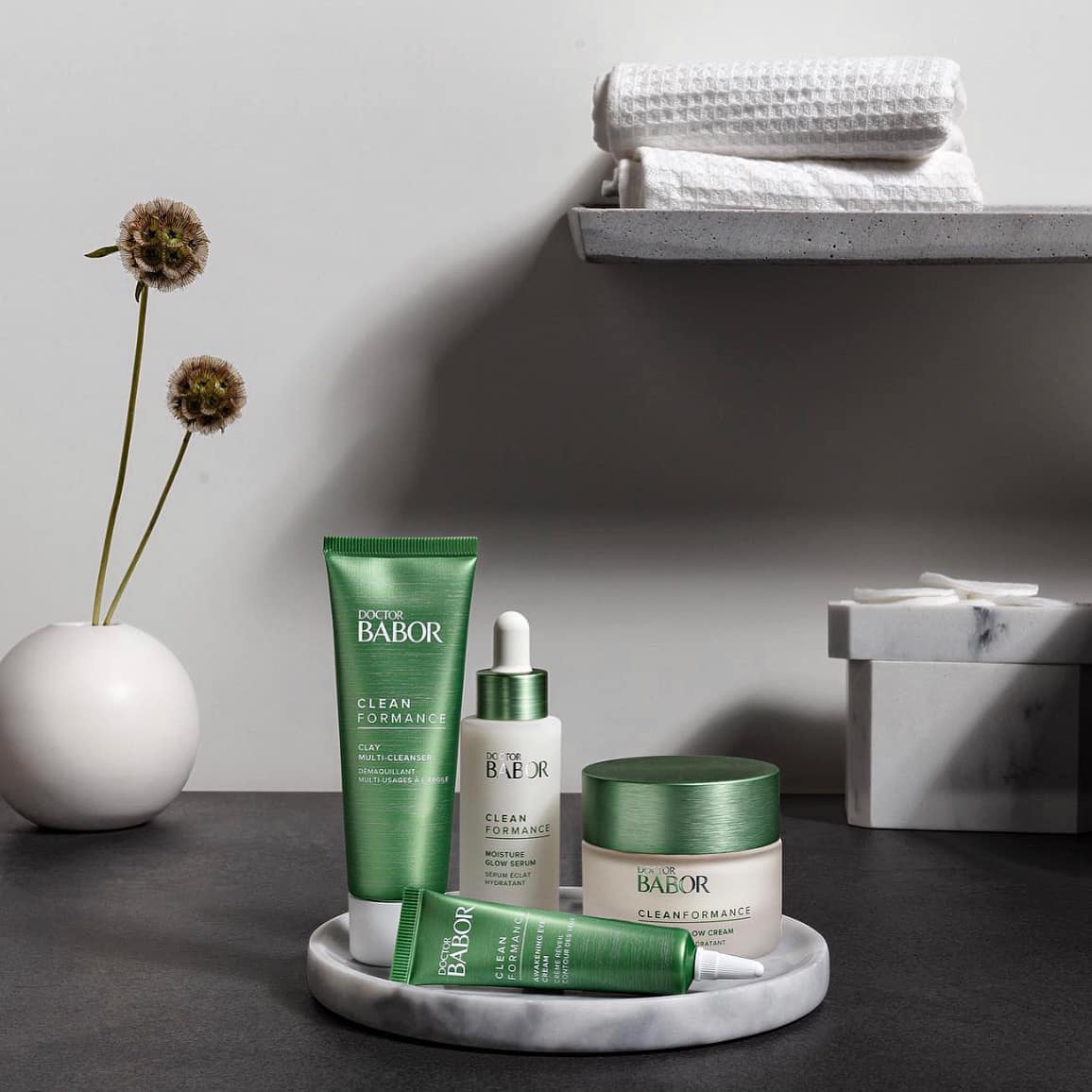 "While 'clean' skincare isn't necessarily better, I'm all for it if the formulations are solid and the brand isn't hamming it up for marketing. Babor's Cleanformance line, under the Doctor Babor range, is free of animal ingredients and microplastics; its packaging is either recyclable or mostly made of recycled materials. These aside, what I really like is how the function of each ingredient is clearly listed on the box, in a font size that's readable without squinting.
"The stars of Cleanformance are sustainably-sourced Canadian acer rubrum (red maple) bark extract, prebiotics and probiotics. The former is an antioxidant, while the latter two help with balancing and restoring the skin's microbiome. Working in tandem, they're supposed to be good for dehydrated and sensitive skin like mine.
"Overall, though most of the products contain plant-based fragrances, it's a subdued (and not unpleasant) citrus scent that didn't cause any skin redness. My favourite is the Clay Multi-Cleanser; I use it as a facial wash on days where I wear makeup, and as a mask—by applying a thicker layer—once a week. Another weekly ritual of mine is the Renewal Overnight Mask, which calms my skin when it's feeling "tight" and gives it a subtle glow in the morning.
"I save the Moisture Glow Serum and Moisture Glow Cream for night use, as the texture is thicker than I'd like for daytime when I switch the air-con off. That said, both do absorb pretty quickly and get the job done." —Adelina Tan, Deputy Editor
Supergoop
Mineral Sheer Screen SPF30, RM155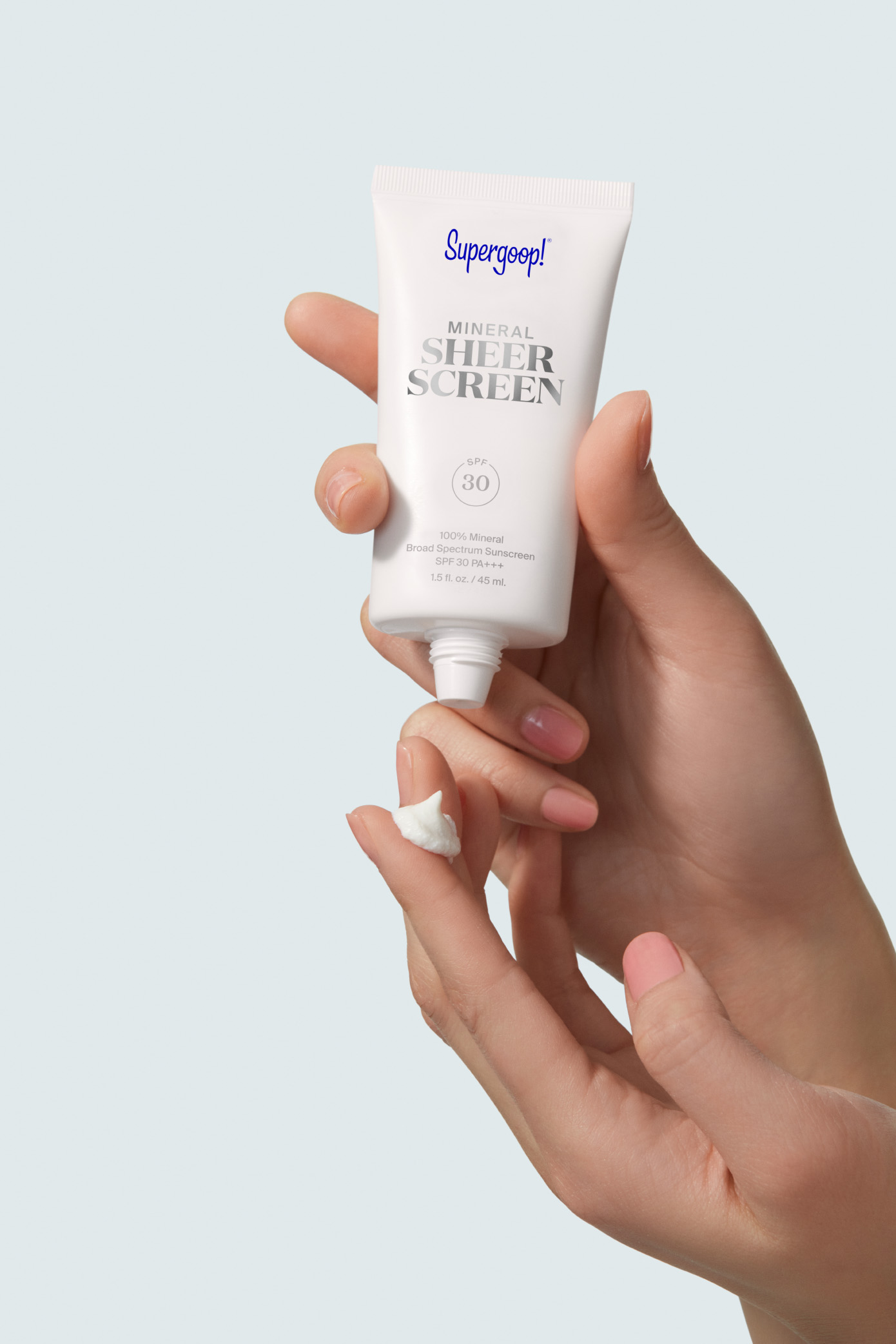 "Before this, my experience with Supergoop's highly-coveted product lineup was limited to their (Re)setting 100% Mineral Powder Broad Spectrum Sunscreen SPF 35 PA+++. In light of this, I was super excited to try their latest launch: The Mineral Sheer Screen. Boasting SPF 30 PA+++, a 100 per cent mineral formula, and no white cast, this sunscreen is perfect for those who are unable to use chemical sunscreens (such as those who have had a history of skin cancer. As someone with fair to medium skin, white casts aren't a major issue for me, but if you're on the tanned to the deeper end of the skin tone scale, this is perfect.
"It has a super lightweight, serum-like texture, and a more pleasant scent than you'd find in other sunscreens. While it does take a long while to soak in, it does eventually soak in completely. I love that it has super skin-friendly ingredients like antioxidant-rich Bush Clover Extract and hydrating aloe leaf juice and squalane—it keeps my skin both happy and protected, which is a win for me!
"I use a little more than the recommended amount of sunscreen all over my face and neck as I prefer to feel protected. After application, it does also leave a slightly tacky residue to the touch, which I actually think makes it double as the perfect makeup base. If it isn't a makeup day for me (which, in these times, it hardly is anymore), the grease factor is easily sorted with a dusting of the brand's (Re)setting Mineral Powder."—Redzhanna Jazmin, Beauty Writer
Yehwadam
Myeonghan Miindo Ultimate Cream Set, RM442.90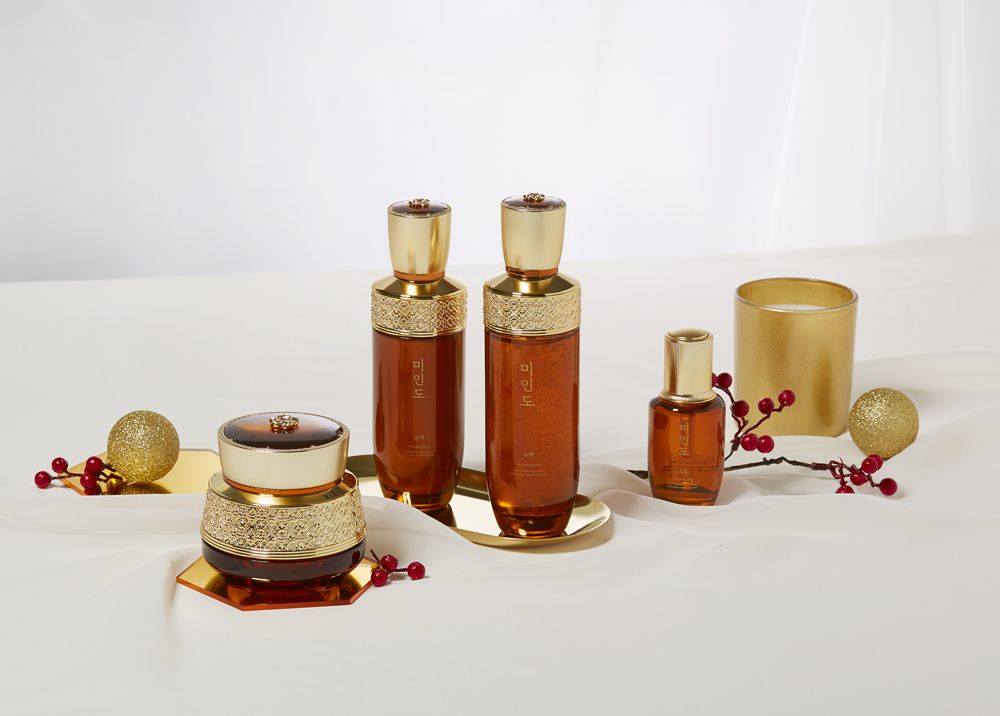 "There's TCM (traditional Chinese medicine), and then there's traditional Korean medicine (also known as 'hanbang'). Unlike some of the other Korean beauty brands in the market, Yehwadam prides itself for fully utilising the power of traditional ingredients; specially-selected herbs, plants and flowers. The Myeonghan Miindo range, in particular, features a unique multi-angle formula, harnessing the benefits of magnolia berry, goji berry and cornelian cherry, as well as Korean green tea. The result is a line of anti-ageing products to help brighten, protect and moisturise. The set comes with the Ultimate Cream and Ultimate Oil.
"I'd have to add that the packaging looks absolutely royal, with intricate details on the cover and the side of the jar. The moisturiser offers brightening, nourishing, moisturising and firming effects—all in one! The texture is rich and silky smooth, and yet it absorbs into the skin instantly. Formulated with a ceramide-like amino acid complex, the Ultimate Oil is meant to be the last step as it penetrates deep into the skin to replenish nutrients and moisture. So far, the beauty of Yehwadam's products, for me, is how easy it is on the skin (no sticky feeling, after), and that's a huge plus!" — Rachel Au, Editor
Sisley
La Crème 230, RM360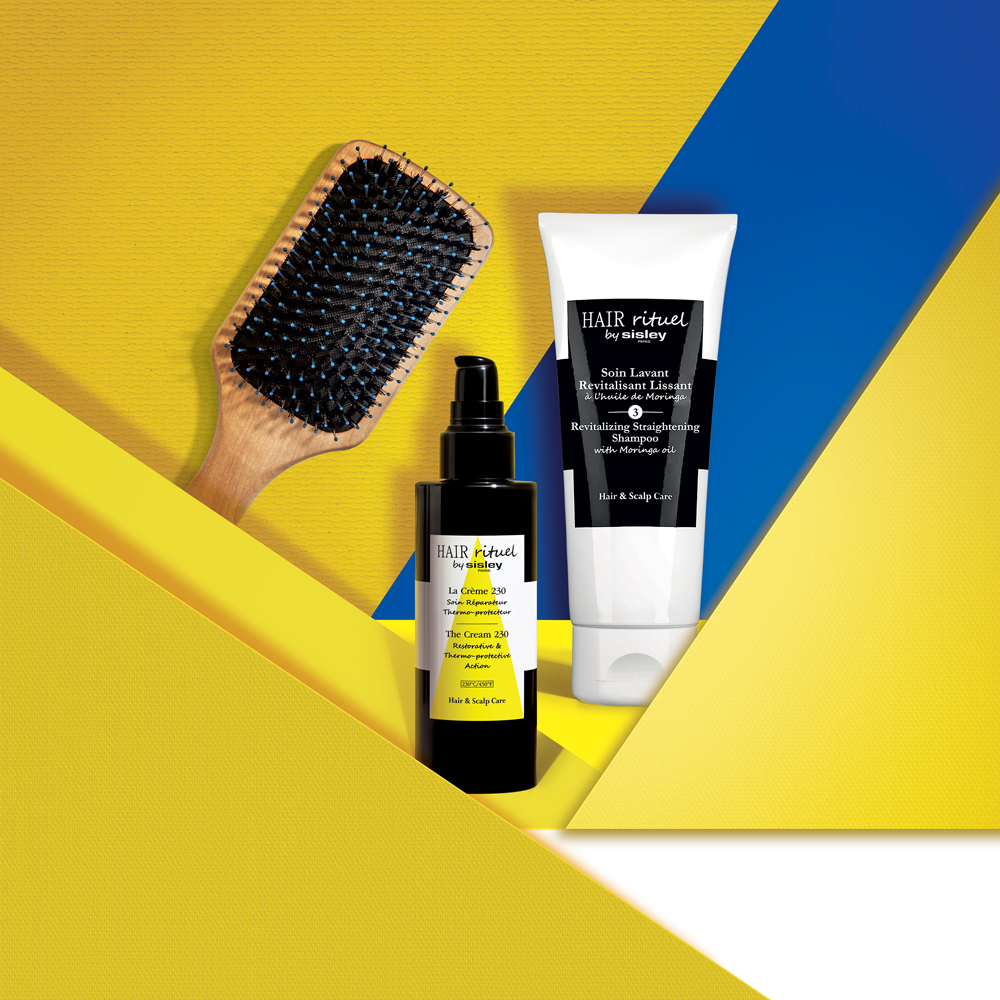 "I would consider my hair care routine to be perfectly adequate. I shampoo thoroughly, I condition generously, and I occasionally throw in scalp scrub or deep conditioning session when I can remember to. All in all, I do what is necessary—nothing more, nothing less. Until recently, this has worked out perfectly for me and my hair's needs… because I never heat style it.
"That said, it has come to my attention that I should be blow drying it after every wash, which I now do. Apparently, leaving your hair sopping wet while you wait for it to air dry is a bad idea. Wet hair is weaker and more prone to breakage—water causes the core of your hair follicle to swell, which puts pressure on the cuticle and eventually leads to damage and split ends over time.
"I would very much not like to ruin my hair, so my current hair routine involves a thorough towel dry and a diligent, root-focused blowdry post-shower (I prefer leaving my damp ends out to air dry naturally so I can maintain my wavy texture and avoid frizz). The issue is that my dryer only has one setting—hot, hot, hot! Enter: Sisley Hair Rituel's latest launch—La Creme 230.
"La Crème 230 is a heat protectant/leave-in conditioner hybrid formulated to protect your lengths up to 230ºC (hence, the name), while nourishing and hydrating your hair for stronger tresses. The star of the formula, thermoactive technology, utilises two heat-activated ionic polymers, which work to fill cracks and 'seal' the hair shaft for shinier, healthier-looking hair. While I can't tell you how effective it is on a molecular level, I can confirm that my hair feels amazing!"—Redzhanna Jazmin, Beauty Writer
Find more reviews here.
| | |
| --- | --- |
| SHARE THE STORY | |
| Explore More | |