Buro Loves
BURO Beauty Stash: Chanel's Hydra Beauty Camellia Glow Concentrate and more acne-busting skincare from this month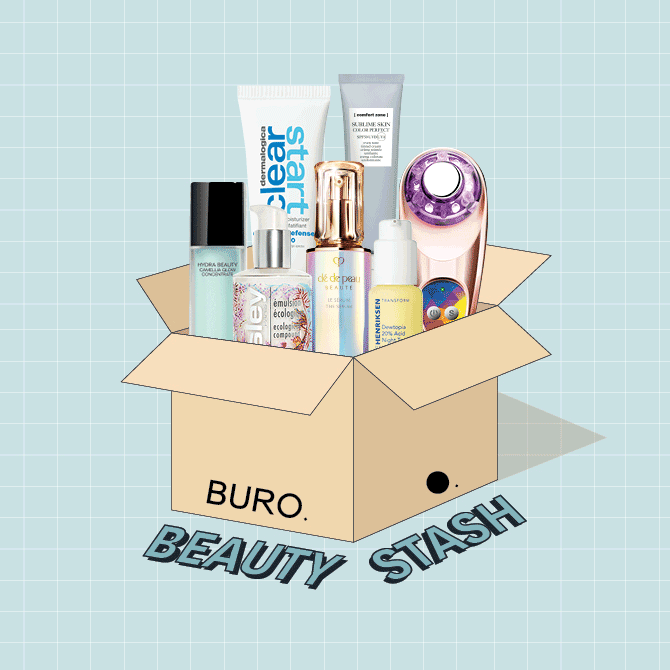 In this month's BURO Beauty Stash, we have some of the most highly-coveted acne-busting products at our fingertips. The only question is: Do they live up to the hype?
From the 10-minute facial device that has been lauded by celebs across the globe to the latest acid treatment from OleHenrikson, here are our brutally honest takes on the biggest beauty launches from this month.
Chanel Hydra Beauty Camellia Glow Concentrate, RM327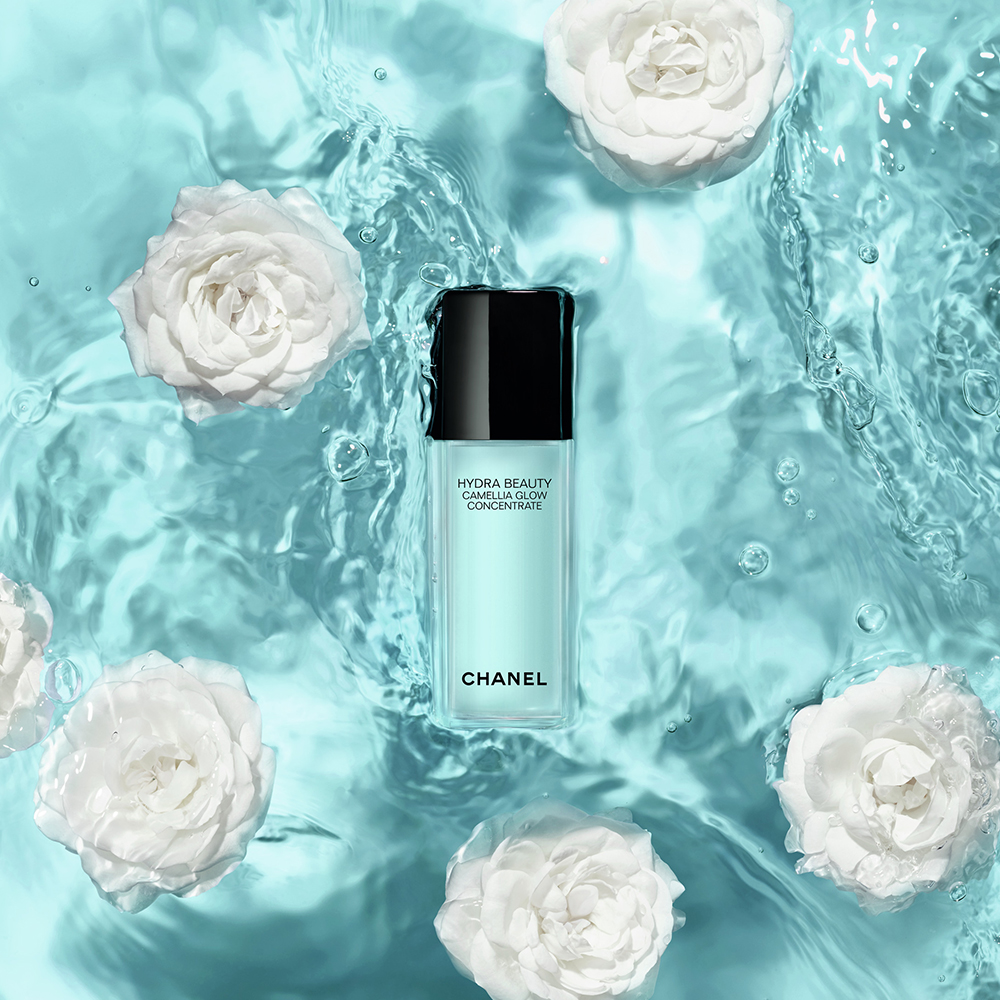 "For a couple of weeks prior to trying this new beauty treatment by Chanel, my skin was in a chaotic state. Breakouts were aplenty, skin was dehydrated and just plain dull. I couldn't quite figure out why, considering I was home all the time—and I was religiously applying sunscreen. Perhaps, it just needed a reset, just like the Hydra Beauty Camellia Glow Concentrate is formulated for. Designed as a one-month beauty treatment, the concentrate acts as both a gentle exfoliator with AHAs and a hydration booster.
"The camellia plant is an emblematic ingredient in the Hydra Beauty line, and the Chanel Research team has managed to harness its properties—specifically to restore fluid balance to cells. It's best used for nighttime only, and I apply it just before my night cream. While the gel-like concentrate is slightly sticky at first drop, the feeling subsides just as quickly as it absorbs wonderfully into the skin within seconds. I've been using it for two weeks now, and my pimple marks are less visible, my skin appears smoother and more radiant. Overall, it sparks immense joy!" — Rachel Au, Editor
Clear Start by Dermalogica (full lineup)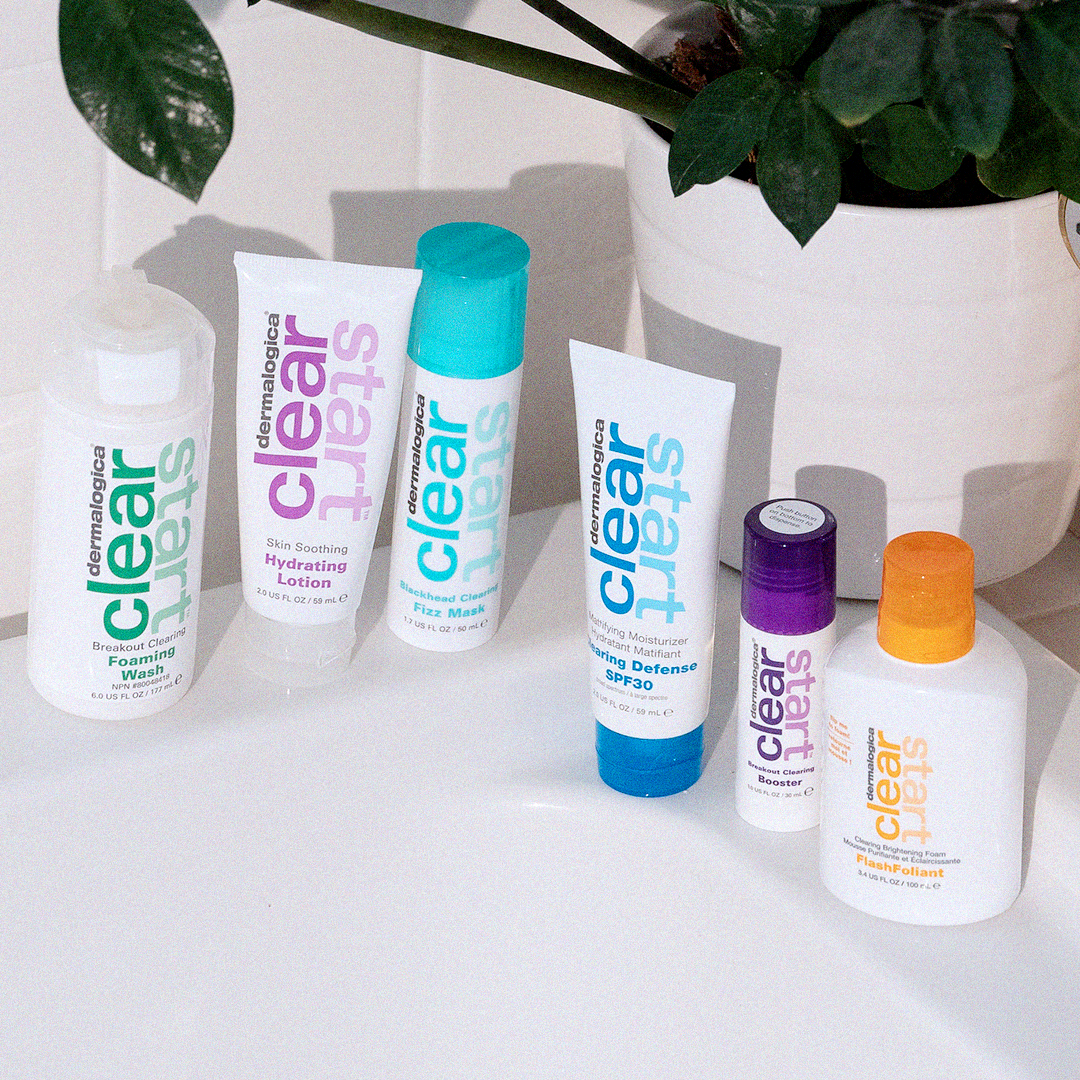 "As someone with a history of cystic acne and—in present day—hormonal breakouts that are heavily associated with my menstrual cycle, I'm always on the lookout for acne-busting actives. Therefore, as you can probably guess, my interest was piqued by the Clear Start line from Dermalogica.
"Right off the bat, I'll warn you: These products are fragranced with lavender and citrus oils—known skin irritants that can lead to contact dermatitis. If you have a known fragrance allergy, please steer clear of this line. I don't, currently, so I was eager to give the line a try.
"Personally, my favourites were the face wash, the sunscreen, the spot treatment, and the jelly moisturiser. The Foaming Wash is delightful—it's formulated with salicylic acid and cleans the skin without leaving it overly dry. After using it every day for several weeks, I can safely that this is going to be a permanent staple in my routine. The Clearing Defense SPF30 Moisturiser is also great—it's a chemical sunscreen that layers nicely, doesn't pill, and leaves the skin with a beautiful matte finish that barely budges in even the sweatiest of conditions. Finally, the Breakout Clearing Booster has goodies like niacinamide, salicylic acid, and lactic acid to effectively treat pesky breakouts and the Cooling Aqua Jelly is a soothing, lightweight moisturiser that layers well under sunscreen and makeup.
"That said, I personally don't find that the moisturisers in this line are hydrating enough for me and my combination skin. Though I initially did really like the Hydrating Lotion, after a few weeks of trial, I have found it to be insufficient on its own. I especially wouldn't rely on it as a night cream—by the time morning had come around, my skin felt dry and tight. Another product that I felt a little torn over was the Blackhead Clearing Fizz Mask. I actually do like it from an efficacy standpoint (it definitely did wonders in tackling the texture on my nose) but I'm not a massive fan of the 'bubbly' aspect of it. I just really hate the feeling of foaming face masks. That said, I'm going to continue to use it because it is effective on my skin.
"Finally, with regards to my least favourite products in this line, I did not see a massive difference in my skin from using the Flashfoliant, and I wasn't overly keen on the Micro Pore Mist as the mist wasn't fine enough for my preferences.
"Overall, the line has been created for a younger demographic—it's a great introduction to skincare for teens and young adults, and though the fragrance isn't for everyone, it would add a nice sensorial experience to any skincare routine. That said, if you're looking for anti-ageing or other specialised properties outside of acne treatment, this isn't the line for you. "—Redzhanna Jazmin, Beauty Writer
Skin Inc's My Daily Dose Serum, Custom Recovery Sleep Mask, and Optimizer Voyage Tri-Light++ LED Device
"With endorsements from the likes of Son Ye-Jin and Jamie Chung, Skin Inc is one beauty brand that has long captured my curiosity. Founded in the principles of customised skincare, their two signature products—the My Daily Dose Serum and the Custom Recovery Sleep Mask—are tailored to your specific needs. All you have to do to get your personalised routine is fill in a quiz.
"After filling my quiz in, I was recommended vitamin A, vitamin B3+, and vitamin C in my own Daily Dose Serum, as well as the 'Age-Proof' (bakuchiol, zinc PCA, and sodium PCA) and 'Clarify' (niacinamide and salicylic acid) boosters in my gel-based Custom Recovery Sleep Mask. The fragrance-free ingredients are delivered to you individually, and the 'fun part' is that you get to mix your own skincare yourself.
"I say 'fun part' because though I'm sure that many do enjoy DIY-ing their own routine, I just find it quite tedious. I'd much prefer having the products pre-blended for me, especially as I had trouble with getting the capsules evenly distributed. Further, I did find that there was a lot of wastage with this DIY method.
"One thing I really liked about the products was the brand's propriety encapsulation technology—a fancy way of saying that all the actives were encapsulated in individual spheres. This ensures that they stay fresh (within reason) until the very moment in which they come into contact with your skin. I love the Daily Dose serum, and I found it to be a wonderful supplement to my regular routine. I also did like the Sleeping Mask, but I must admit that it didn't feel as hydrating as I was expecting it to. That said, there is an option for a cream base, which I'm keen to try next.
"Finally, the review you're actually here for. The Optimizer Voyage Tri-Light++ LED Device is described as a 10-minute facial—and rightly so. Equipped with LED Chromotherapy and Sonic Technology, the device supposedly has five benefits: Revive (red LED), Glow (yellow LED), Soothe (blue LED), Optimise, and V-Sculpt. I'm overly expressive and breakout-prone, so I generally choose to use the purple light—a mix of the anti-acne blue and anti-ageing red LED treatments—with the sonic treatment.
"I love how pampering the device is, and while I can't speak on the evidence supporting at-home LED therapy, my skin certainly does seem to love the daily massage I've been treating it to. My active spots have greatly reduced in size and my skin certainly feels bouncy. Plus, the device is super easy to clean—just a wipe down with alcohol and you're good to go!"—Redzhanna Jazmin, Beauty Writer
[ Comfort Zone ] Sublime Skin Corrector, RM438 and Sublime Skin Color Perfect SPF 50, RM388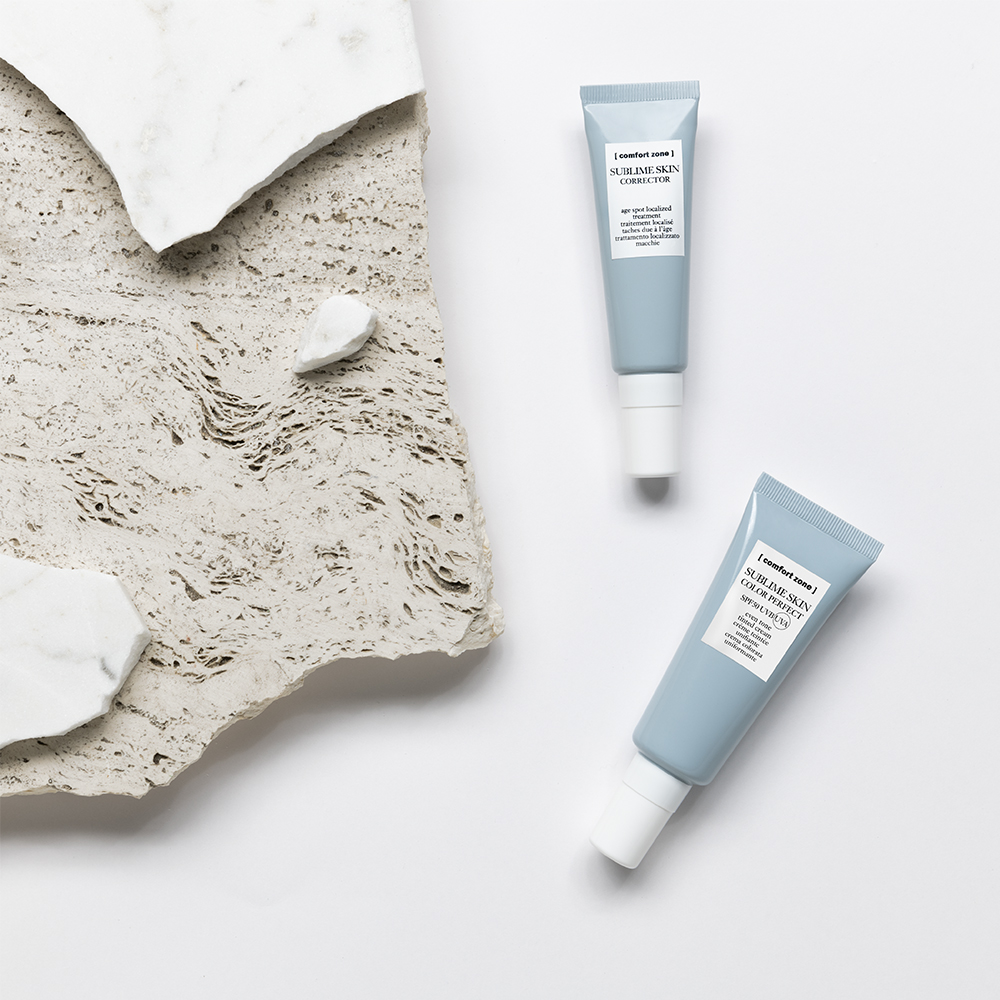 "A big difference I've noticed in my early 30s, compared to my 20s, is how long it takes for hyperpigmentation to fade now that I'm older. It doesn't help that until recently, I hadn't been very diligent about using sunscreen when working from home. While windows can keep out UVB rays, they don't stop UVA rays—responsible for hyperpigmentation, skin cancer, premature ageing, and some say acne—from reaching your skin. Being prone to breakouts, post-inflammatory hyperpigmentation is also one of my top concerns.
"For this reason in particular, I like that the [ Comfort Zone ] Sublime Skin Corrector contains the brand's proprietary Tri-White Complex of medical-grade ingredients. This spot treatment—it's meant to be applied only on dark spots—reduces inflammation and oxidation, in addition to promoting exfoliation for faster skin cell turnover. I'm relieved, too, that the formula works to prevent skin discolouration by inhibiting the production and transfer of melanin. I love being out in the sun (with sunscreen, I've learnt my lesson) and this won't change anytime soon.
"This is where the Sublime Skin Color Perfect SPF 50 comes into play. Providing UVA/UVB wide spectrum protection, this cream is also formulated with palmitoyl glycine peptide to treat age spots and the degenerative effects of the sun on collagen. It's lightly tinted to even out my skin tone and I add a dash of concealer when more coverage is needed. Good-to-know trivia: [ Comfort Zone ] worked with Dr Mariuccia Bucci, a nutridermatologist, in formulating these products."—Adelina Tan, Deputy Editor
OleHenriksen Dewtopia 20% Acid Night Treatment, RM232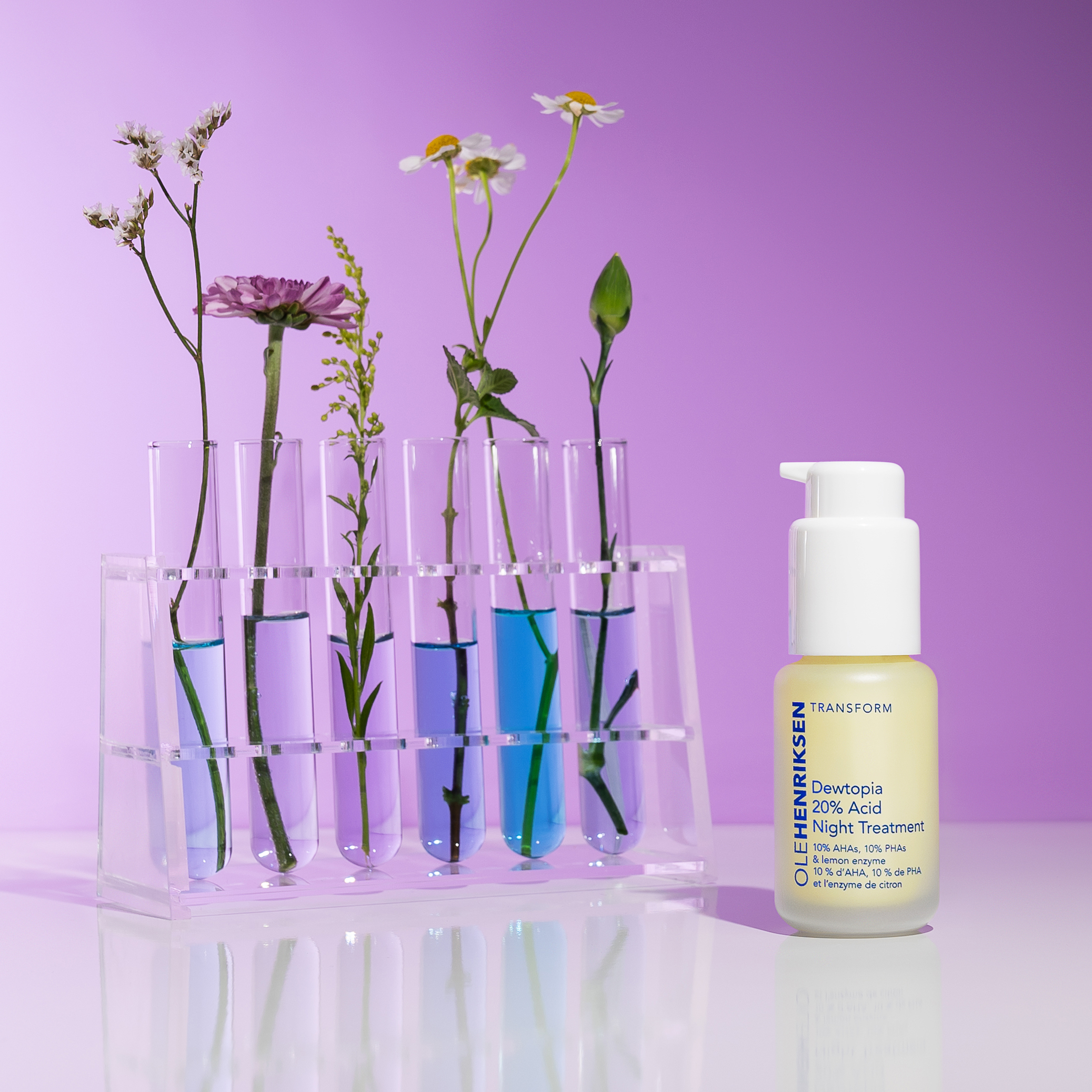 "As is true for the rest of the OleHenriksen line, this product has quite a strong scent to it. That said, I actually liked the fragrance in this one. The brand-new Dewtopia 20% Acid Night Treatment is an exfoliating treatment that promises visible results overnight. It contains a 20 per cent acid blend of 10 per cent AHAs and 10 per cent PHAs, which work to brighten and polish the skin, as well as birch sap, cotton water, and aloe juice to soothe and soften the skin.
"It does also contain lemon and other citrus oils and extracts, so, once again, it's probably not a great option for those of you with fragrance sensitivities. I've been using it for the past week, and I've noticed that the dark spots on my neck have faded considerably. I won't lie—it definitely stings a little after applying. Not to a point where it is unbearable, but it is certainly an uncomfortable sensation. Fortunately, the feeling does eventually dissipate, and I haven't noticed any redness occurring in my skin post-use.
"As for how it feels? The treatment is on the more liquidy side of viscous, with an almost gummy texture. It applies well, and leaves the skin feeling very hydrated (and, of course, a little stingy). I love the glow it gives my complexion, and I would personally apply this over serums and under moisturiser, following up with plenty of SPF the next day."—Redzhanna Jazmin, Beauty Writer
Available online from 1st July onwards, and in-store from 15th July
Sisley Limited-Edition Ecological Compound, RM890
"If you're not familiar with this product, here's a quick rundown: Sisley's Ecological Compound is the brand's top bestseller. The iconic formula has not changed at all since its launch in 1980 (making it almost 41 years old). As the house staple, Sisley launches a limited-edition design for the product every year. This year's design has been inspired by nature—on the bottle, you'll find a gorgeous illustration of lucky fishes among an imaginary forest of red and blue seaweed, surrounded by water currents among mysterious trees.
"The Ecological Compound itself is filled with botanicals and active ingredients. For example, tiger grass soothes, heals, and moisturises the skin while protecting against environmental damage and premature ageing. Further, rosemary and hops work to stimulate the skin, while horsetail and ginseng focus on revitalisation. Overall, thanks to these ingredients, it's great for calming irritated, acne-prone skin.
"The product can be used by itself or under moisturisers or face oils. Personally, I prefer to use it as a moisturiser in the day as it layers beautifully under sunscreen (especially in the humid weather), and as a serum in the evening when I tend to prefer a more hydrated base.
"A useful tip: Try applying the Ecological Compound after plucking, tweezing, threading, or shaving the face. It really helps to reduce dryness, aid healing, and stave off irritation and redness."—Redzhanna Jazmin, Beauty Writer
Available from 1st July onwards
Clé de Peau Beauté The Serum (set), RM750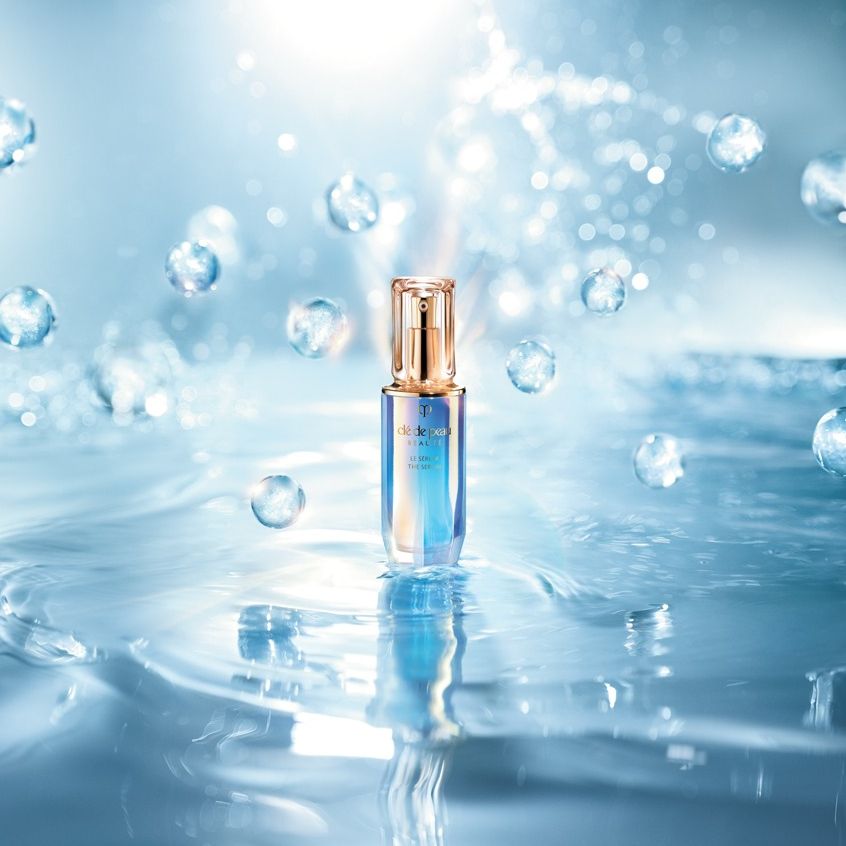 "If you can only pick one product by Clé de Peau Beauté, let it be its iconic product, The Serum. Despite its name and unlike most serums, it acts more like a pre-serum, best used right after cleaning your face and before anything else. On its own, the serum unlocks the power of 'Skin Intelligence' so it boosts the skin's ability to regenerate, repair and defend itself. But it also promotes better absorption of any products you apply after it, and The Serum itself absorbs just as instantly too.
"I'm not a fan of fragranced products, but thankfully, it's pretty light with this one. Even better, Clé de Peau Beauté has partnered with UNICEF again—a donation will be made to the organisation with every purchase of The Serum. The funds generated will go towards improving the education and empowerment of girls in Bangladesh, Kyrgyzstan, and Niger, amongst other regions." — Rachel Au, Editor
Find more beauty reviews here.
| | |
| --- | --- |
| SHARE THE STORY | |
| Explore More | |