From natural body care and skincare brands to eco-friendly homeware, the homegrown enterprising scene in Malaysia is one burgeoning pit of creativity that's backed by a community of passionate individuals. Whether it is the best local vegan and cruelty-free lipsticks or contemporary batik designs, there's something for everyone out there.
In the spirit of Merdeka, we personally tried-and-tested five Malaysian beauty brands, including Duck Cosmetics, Chuck's, Root Remedies, Les Cosmetics and Zahara Cosmetics.
Cookie Collection Eyeshadow Palette, Duck Cosmetics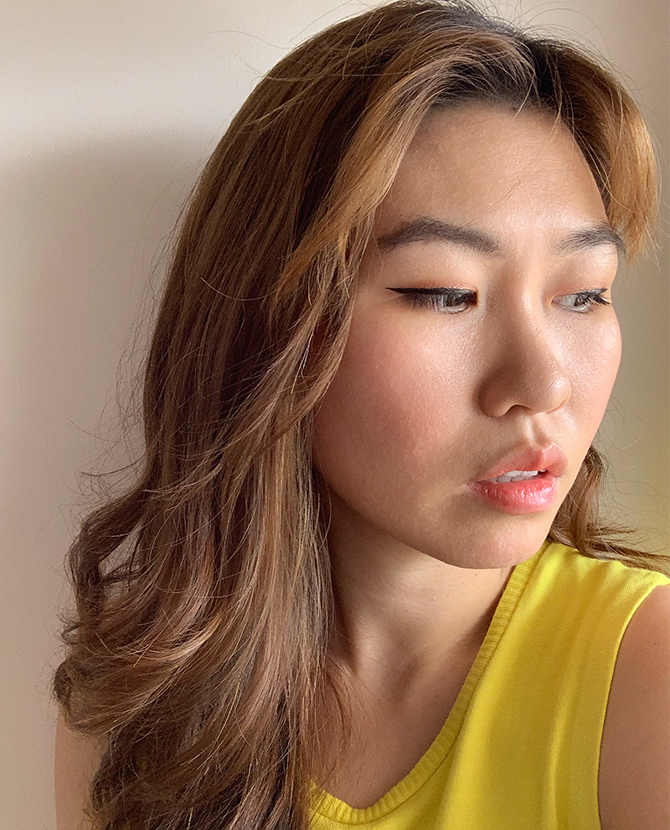 "As someone who is very prone to oily eyelids (#firstworldproblems), I've learnt that applying eyeshadow before drawing my liner helps a lot. My choice of palettes usually lean towards either earthy or pink-based tones, so I was pretty excited to give the limited-edition Duck Cookie Collection Eye Shadow Palette a try.
Backed by entrepreneur and #BossGirl Vivy Yusof, Duck Cosmetics formulates all its products in the UK. This palette's shades looked as yummy as it sounds, and I can vouch for its versatility for everyday wear as well as on occasions when you want to look a tad fancier.
While the colours do look pigmented on the palette, it doesn't exactly apply well on the lids and does require a few more swipes than usual, especially for the lighter tones. But once applied, the staying power is impressive throughout the day, especially on a day out in this hot and humid weather." – Rachel Au, Editor
Self Love Honey Mask by Chuck's
"Good sheet masks are hard to come by. If the fit doesn't make me look like I'm wearing a badly-constructed, soggy piece of cloth, chances are the mask's essence is dripping the moment I remove it from the package. And any waste of good essence/serum is truly a terrible shame.
Chuck's is influencer and content creator Jane Chuck's first attempt at branching out in the beauty scene. The label only offers its Self Love Honey Mask (for now), and I was keen to see what the hype is behind this highly-raved sheet mask. First thought: the mask didn't drip upon unfolding! Made of 100% cupra sheet which boasts 10 times the absorption rate compared to cotton masks, it held onto all the essence pretty well.
The mask fitted the contours of my face properly—no extra material flapping on the sides of my face. The alcohol- and fragrance-free formula is made of 80% royal jelly extract, which I found really plumped my desert-dry skin up. 20 minutes later and I had a glow worthy of a good night's sleep. So yes, I admit that this impressed me more than my usual go-to sheet masks. (Extra points go to its paraben- and mineral-free stamp as well!)" – Loh Wei Yeen, Beauty Editor
Artless Matte Liquid Lipstick by Les Cosmetics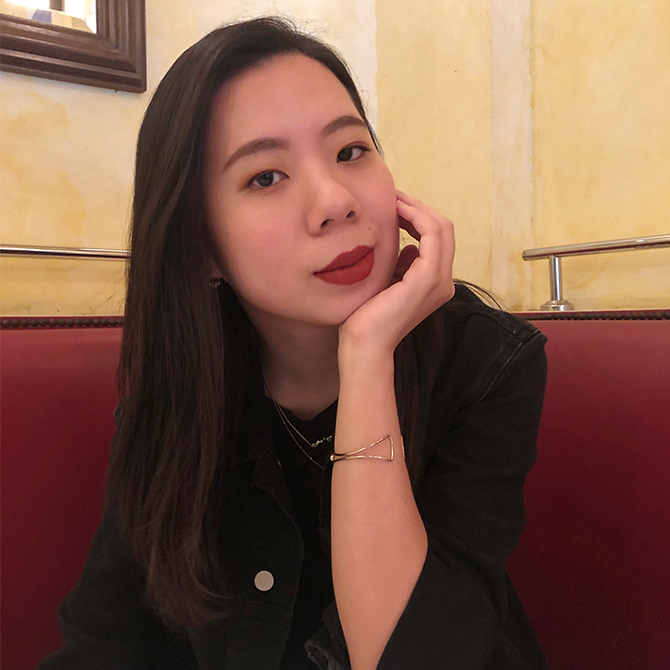 "I gotta admit, I've always been a person of convenience when it comes to makeup. Naturally, I'm a fan of matte lipsticks—fewer touch-ups with a budge-proof finish? Yes, please. Founded by local twin influencers Cherrie and Evangeline Liong, Les Cosmetics is a 100% fragrance-free makeup brand that currently offers matte lipsticks.
My favourite? The Artless Matte Liquid Lipstick in Dark Bloody Red. I love the creamy texture that leaves a soft matte finish. It was easy to apply and it didn't sink into my lip lines. Pigment wise, just one swipe was all it took to leave a rich layer of colour. I'm not used to wearing fragrance-free lipsticks so the scent did take me a while to get used to, but I'm definitely tempted to try out the other shades." — Joan Kong, Fashion Editor
Turmeric and Lemon Eye Serum by Root Remedies
"All-natural skincare tends to not work on my skin which explained my skepticism when I was told to try Root Remedies' Turmeric and Lemon Eye Serum. I usually go for something stronger (eye cream) for my delicate eye area but a few reasons changed my mind about this eye serum:
I love that it comes with a rollerball, which made for the easiest application. All I had to do was roll it on and use my fingers to tap my eye area to let the product sink in. The most notable difference I spotted was how it reduced puffiness around my eyes. Also, I appreciate that there was barely any fragrance in this serum—no pungent turmeric scent with this one. That's really important because my sensitive skin doesn't approve of fragrance.
I have yet to feel any difference with dark circles and uplifting, but my eye area was definitely well-hydrated. I'm excited to see how my eyes would fare about a month or so." — Ronn Tan, Editorial Assistant
Modesty Muse nail polish by Zahara Cosmetics
"Back in my teen years, I used to don pretty wild colours on my claws. On my rotation: black, maroon, blue (much to my mother's chagrin). The deeper the hue, the better! But as I grow older and embrace being a "full-fledged adult", I find myself gravitating towards softer, neutral tones.
Zahara's Modesty Muse is a perfect blend of my past and current favourites. The colour is a cool, neutral gray with hints of mauve tones. The formula is easy to apply; thin but pigmented and buildable so you can control how opaque you want to go." – Stephanie Boey, Fashion Writer
| | |
| --- | --- |
| SHARE THE STORY | |
| Explore More | |