1. Micro bangs
Here's where it starts. Your fourth mental breakdown of the week and in your frenzy you've given yourself some micro bangs. On the one hand—yikes. You start to cry but then realise, on the other hand… it's low-key kind of cute. You think of Emma Watson and liken yourself to her.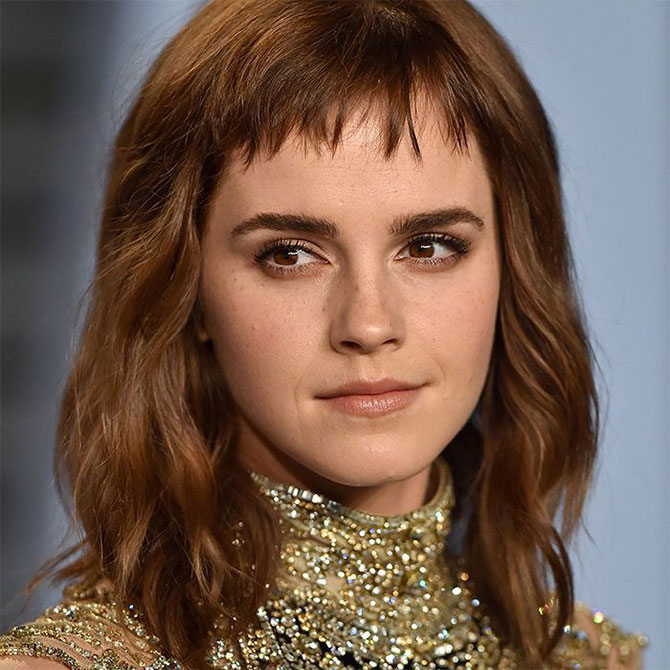 In fact, you look like every Manic Pixie Dream Girl in virtually every indie film on the planet, and you're not just saying that because there's nothing you can do about your fringe at this point (though, there isn't). That said, it's definitely not what you were going for and you refuse to let anyone else see them in case they let you know what they really think. You're not ready to face the consequences of your actions and so you whip out your hat collection, a move of desperation.
A big hat like Rashida's hides both your fringe and your shame!
You think you can still turn it around and Lily Rose-Depp has shown you the way of the baseball cap. Somehow you don't think you're pulling it off quite like she has. You ditch the baseball cap.
You're still not entirely sure how to use a beret (Is it the hat that's weird or just the shape of your head? Is it just not supposed to stay on?) but you're trying something new and no one is saying it doesn't look good (it doesn't, but they're being supportive).
You then find the headbands you impulse bought six years ago, pull a Vanessa Hudgens and use it to cover your mistakes. It works well, no one is the wiser about your fringe-y foe but you can't help but notice it's making you break out.
2. Baby bangs
| | |
| --- | --- |
| SHARE THE STORY | |
| Explore More | |