Beauty
A beginner's attempt at running more seriously with the Adidas Adizero SL
Supercharge your progress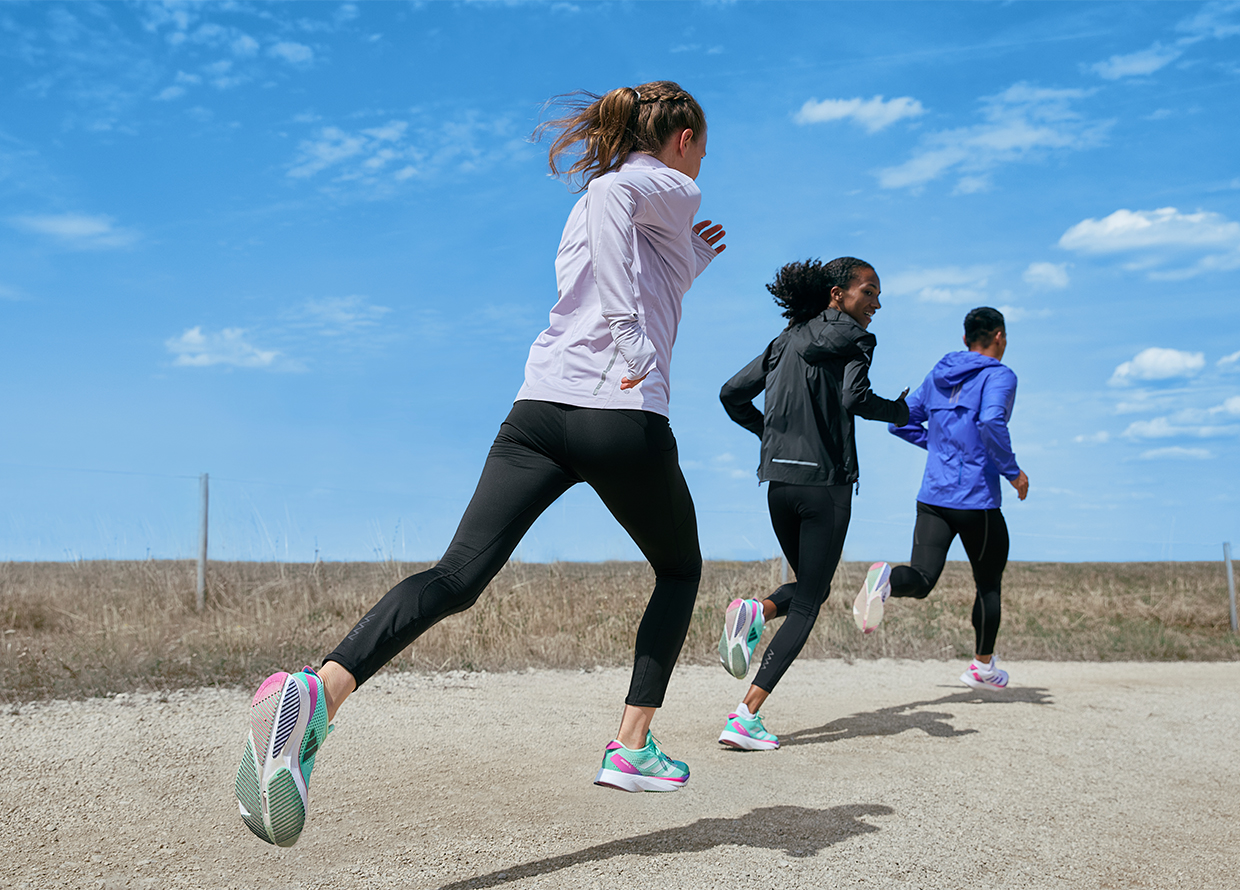 Ever since we've come out of the pandemic, I haven't been keeping active, although I've had many opportunities to do so. Before the last three years happened, I considered myself to be fit—even going for regular spin classes on the weekends and joining the occasional pilates session with my bestie. When the final lockdown lifted, life went on at full speed, and my fast-paced schedule didn't allow me much time to kick-start my fitness journey. With the pockets of downtime I did have, I would use it to spend quality time with my family and friends instead. In fact, the last time I did something remotely active was for the BURO Tries column, where we learned how to play tennis at the Mandarin Oriental court last December. It ended up being really fun, but not enough to want to get me into working out again.
Having gained more weight than usual and constantly feeling lethargic, I knew something needed to change with my lifestyle. Thankfully, an opportunity presented itself at the right time by Adidas. Launching a new addition to the record-breaking Adizero franchise, the sportswear label introduces the Adizero SL, an elite-level running shoe that works to maximise running performance.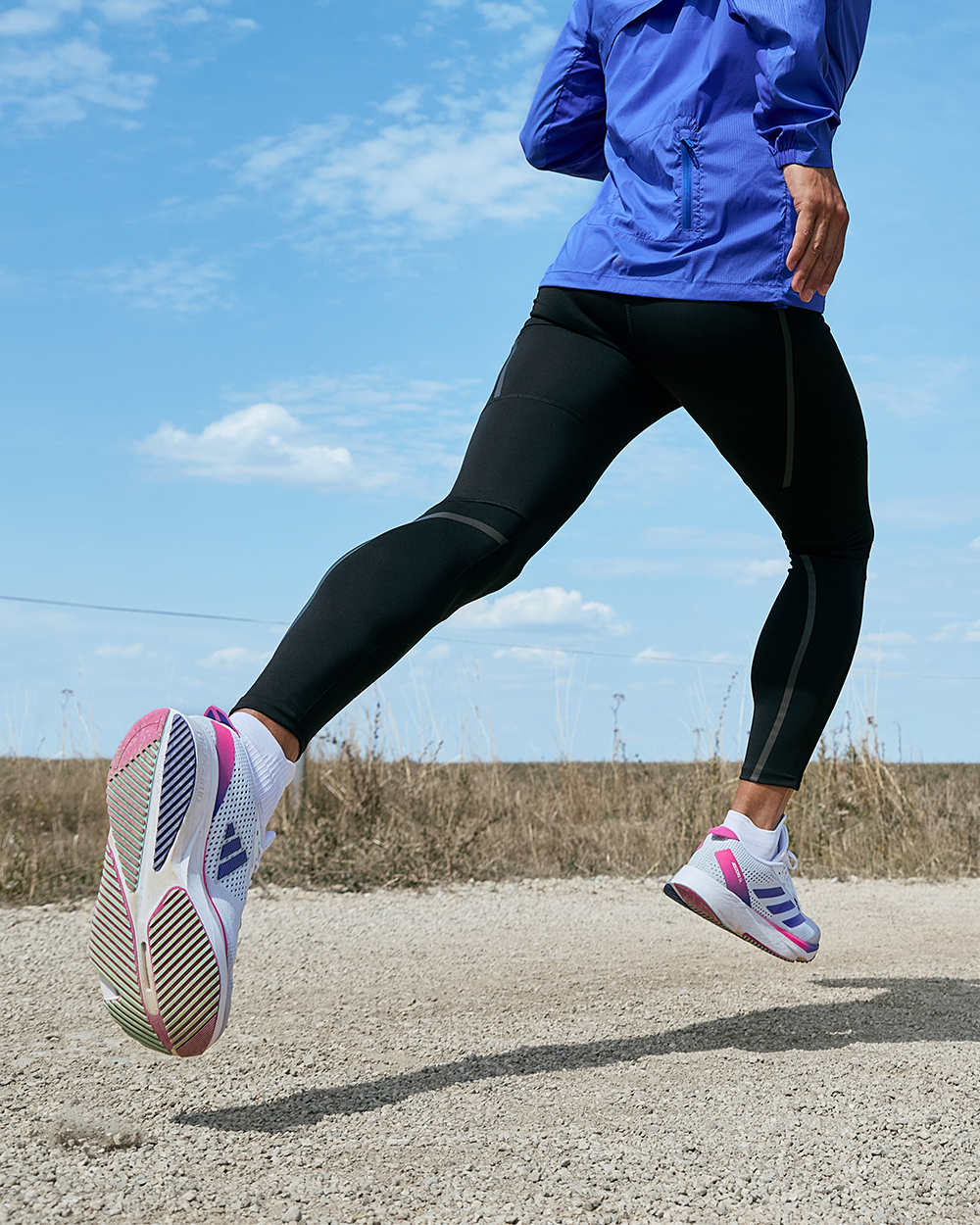 It's been more than five years since I last joined a half-marathon, and while I've never felt the urge to enter another again, I've always known that running is an excellent form of cardio exercise that helps strengthen muscles, build stamina and keep me in great shape. Not to mention, it's easy to do anywhere—whether in your neighbourhood, on a proper running track or on holiday—all you need is a great pair of running shoes!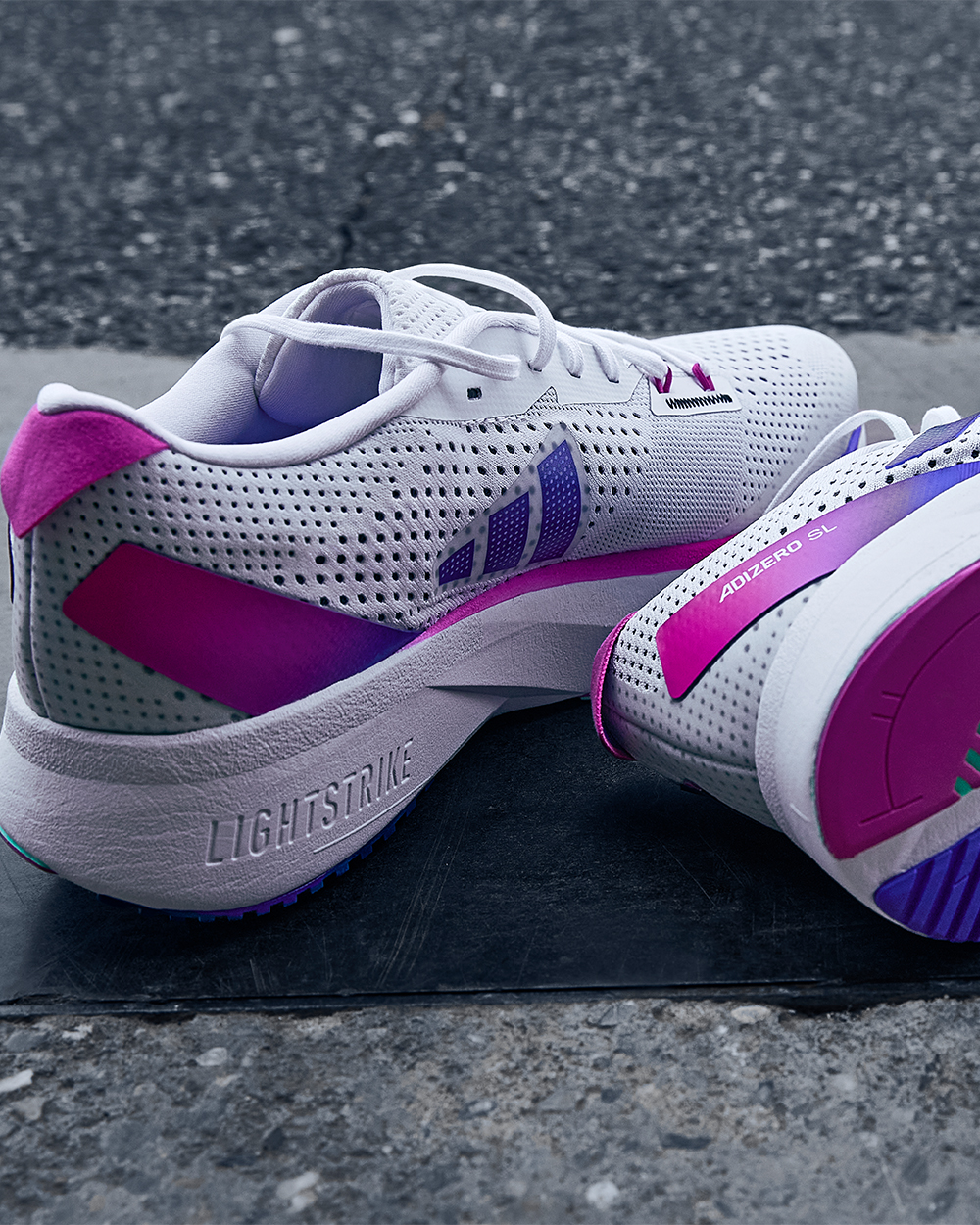 The challenge begins
When I received the Adizero SL trainers, I knew I wasn't going to turn into a runner overnight. Still, the elegant and colourful design of the shoes was enough to motivate me to set my training schedule immediately. Coming in the Blue Fusion colourway—a fresh white with three purple stripes and a splash of pink on its midsole—out of four different colours (for the women's collection), anyone would immediately spot its distinct design from far away at first glance.
What the trainers feel like
Describing the Adizero SL as comfortable would be an understatement—the trainers come with an engineered mesh upper and padded tongue, which perfectly 'lock' my feet in while running. Each step feels like walking on air as the lightweight Lightstrike Eva midsole frame delivers stability and resilience to the construction, allowing runners to focus on the next stride. Meanwhile, Pro Foam is strategically inserted at the forefoot area to help maintain running performance in the long run.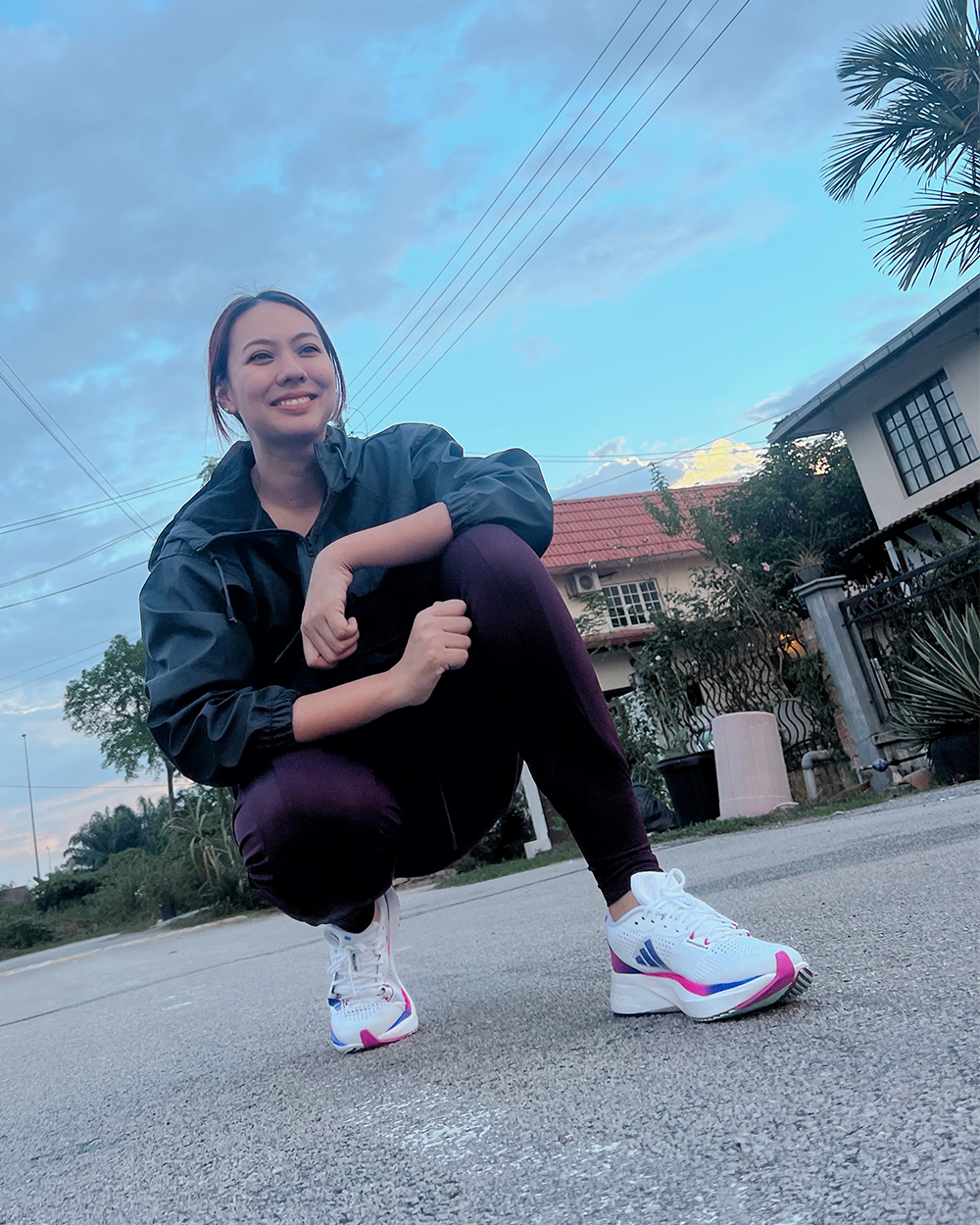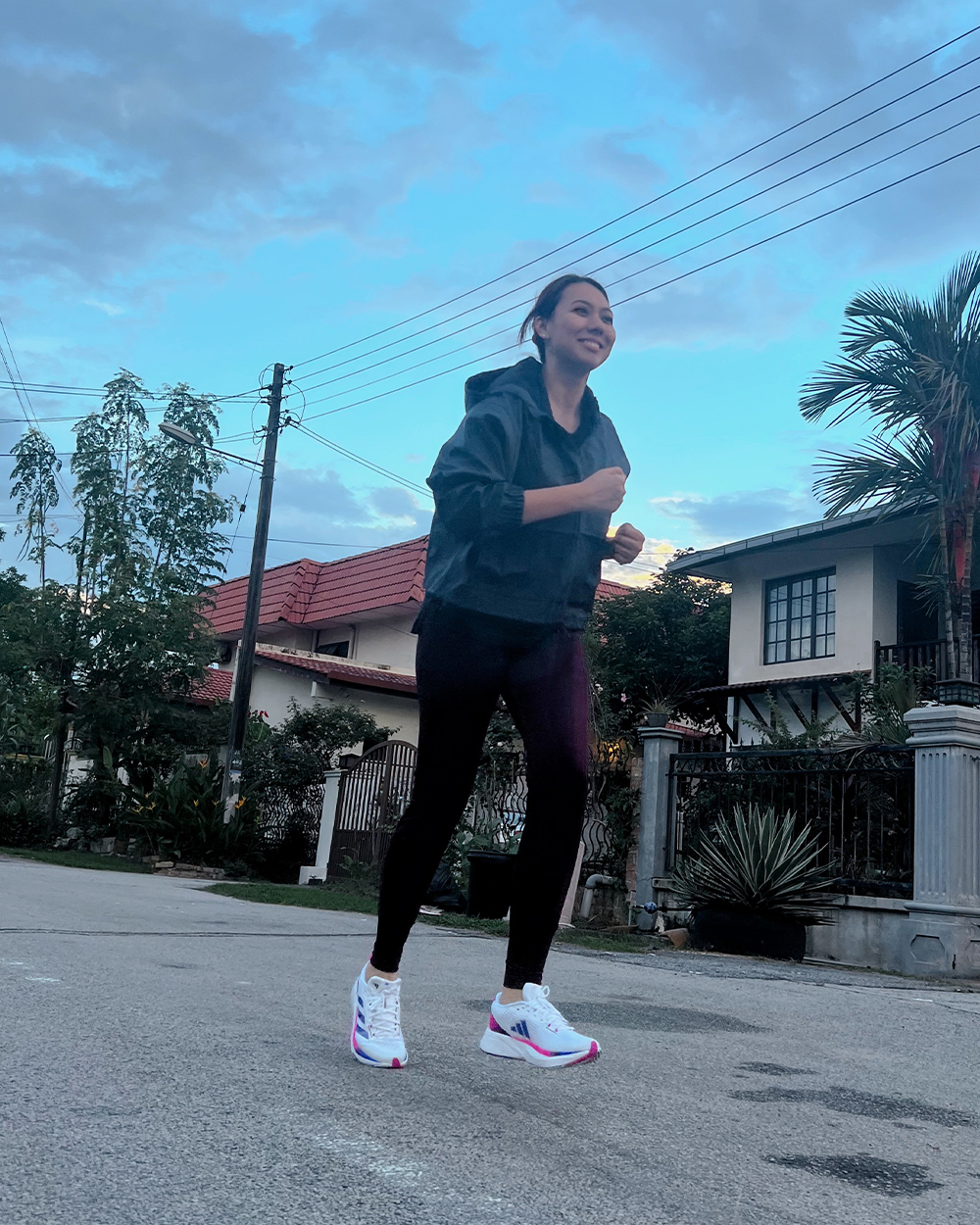 Current progress
As my goal isn't precisely to become a proficient runner but to get myself back into keeping active, I've managed to maintain a routine of running every Saturday and Sunday mornings at 7 am (before my son wakes up and needs attending to) and have gone up to achieving 5km in just 45 minutes. I know—it may not sound impressive to you, but if you compare that to my first day of running 1km in 25 minutes, I'd say it's a massive improvement. What I really love about running is that it allows my mind to wander and de-stress. To keep myself at ease, I insert my AirPods, hit my BTS playlist, and—along with the performance of the Adizero SL that's perfect for daily training—get lost in the run. What's next for me? Who knows—I might just commit to a half-marathon this year!
The bottom line
If you're thinking of making an active lifestyle change as I did, I can't recommend running enough as you'll have so much flexibility with this sport. Tip: get shoes that will keep you motivated in achieving your goals and ones that are stylish enough to take you from the tracks to a day out in the city.
The new Adizero SL retails at RM499 and is available in stores and online. 
For more fitness-related stories, click here.
| | |
| --- | --- |
| SHARE THE STORY | |
| Explore More | |