Lifestyle
BURO Tries: Tennis with Christian Didier Chin at Mandarin Oriental Kuala Lumpur
The ball's in your court
Video: Dennis Kho | Featured images: Sarah Tai for BURO Malaysia
When it comes to sports, tennis ranks among the top 10 most popular globally. With its long-standing history and world-renowned icons such as Billie Jean King, Serena Williams and Roger Federer, this should come as no surprise. But in case you haven't noticed (even if you're not the most athletic individual), tennis has been on a rapid upward trajectory in recent years.
Although badminton, football (or soccer if you prefer), and even squash have higher participation in Malaysia, tennis is on its way to becoming a regular weekend activity among the young and old alike. In the spirit of the new year, Team BURO challenged ourselves to pick up tennis with the help of a professional coach and our very own national tennis player, Christian Didier Chin, at Mandarin Oriental Kuala Lumpur.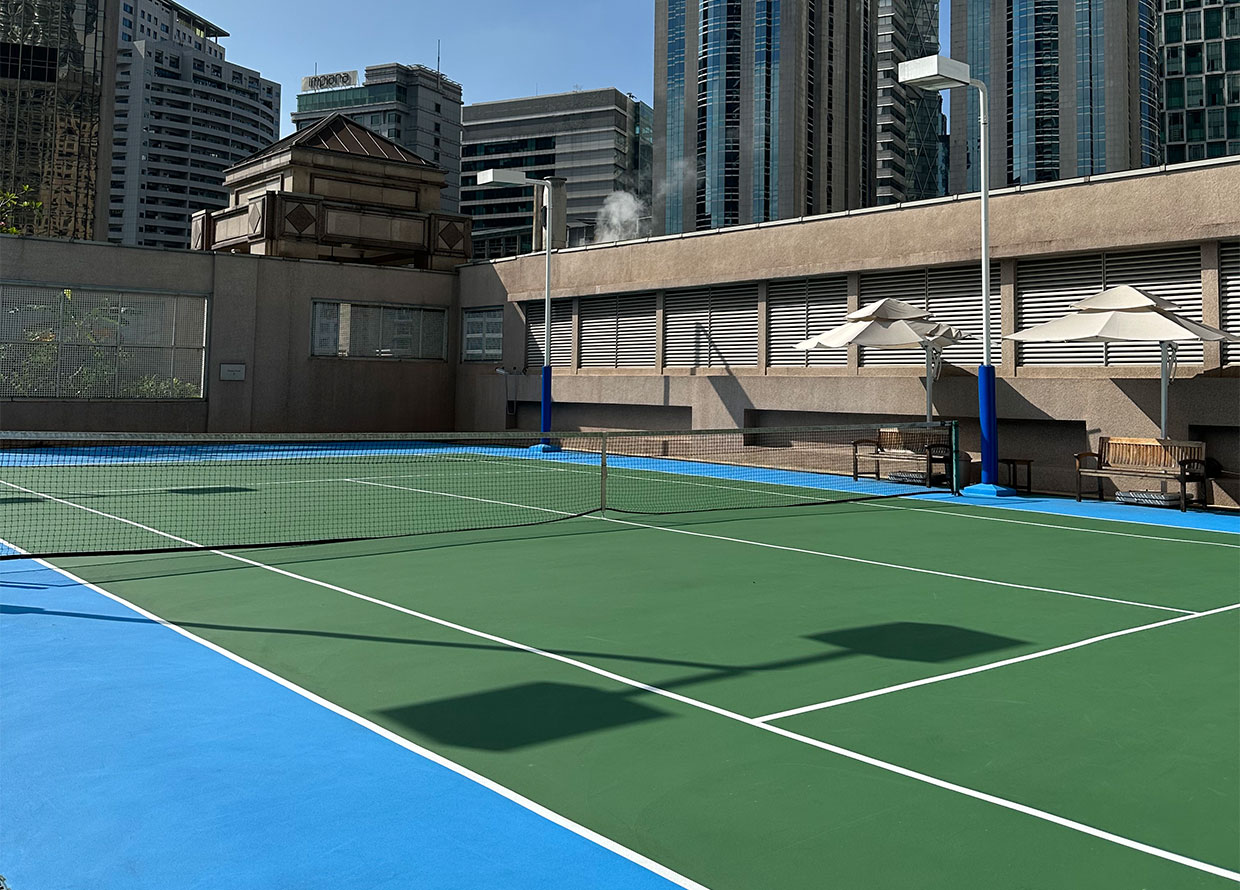 The prestigious hotel is one out of only two locations in all of Malaysia to boast the renowned Peter Burwash International Tennis Centre (PBI). For the uninitiated, PBI is known for offering world-class tennis services ranging from programmes, coaching, tournaments and specifically-targeted sessions to fit every level of tennis players—including newbies, enthusiasts and hotel guests. 
Watch Team BURO take on our first tennis lesson (for most of us, at least) in the video above. Scroll on to read what we thought of the experience. 
Rachel Au, Managing Editor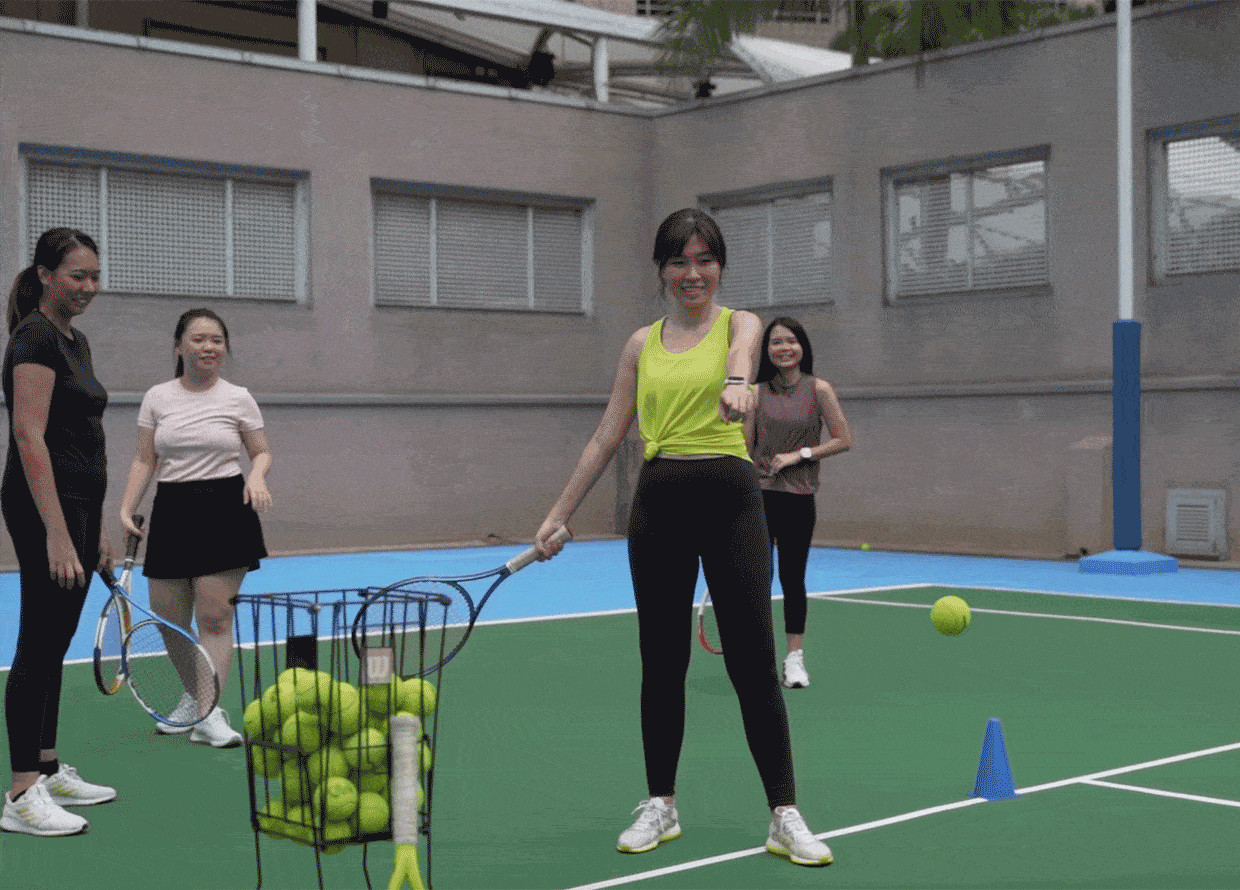 "It's been years since
I picked up a tennis racket
, and I stopped going to the gym since MCO began. Having gotten used to working out at home under the guidance of apps, YouTube videos and Apple Fitness+ virtual classes, it felt good to be exercising with peers and having professionals teach you the right posture and motions. First challenge: Trying to erase the body's memory of playing badminton because it's very different—how you swing the racket, serve the ball and receive it. Christian Didier was our guest coach of the day, next to Mandarin Oriental Kuala Lumpur's resident tennis coach Shah, and he was incredibly patient as he started us off by building muscle memory when it came to the motion of swinging the racket.
"Tip: The arm should be stretched out lest you hurt and exert the elbow joints, which I felt the resulting pain the day after. Swapping over to Coach Shah and his sunny and witty disposition, we trained for speed and reflex. The two and a half hours flew by under the hot sun as we got our hearts racing and bodies sweating buckets. According to my Apple Watch, I had burned 744 kcal. But more than that, it felt good to be moving around the court, trying a 'new' sport and hearing that satisfying 'thunk' when the ball came in contact with the racket."
Sarah Hani, Editor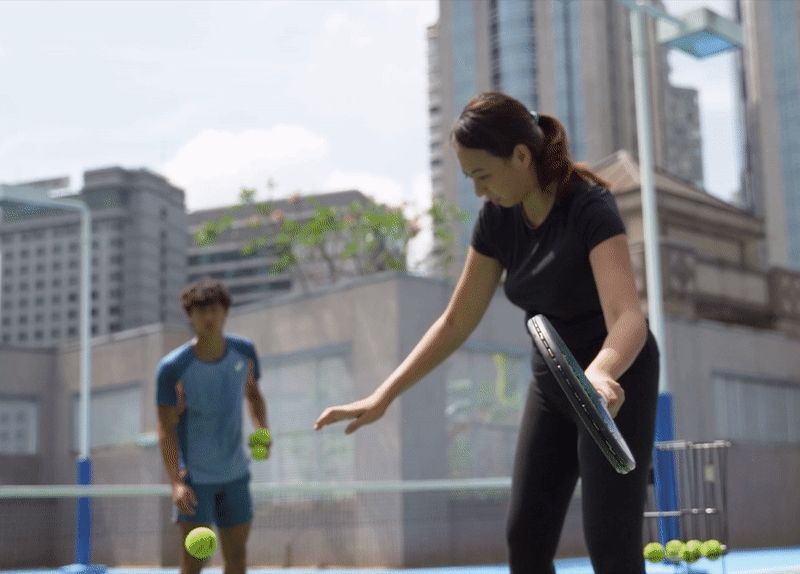 "Growing up, I was never athletic because I had asthma. If I get too active and overexert myself, I'd end up getting a nebuliser treatment at the clinic. Fun! While I've outgrown my attacks, I still have not found love for sports and, in fact, was not even part of this tennis session in the beginning. However, I was called to stand in for another colleague who had Covid that week, and I had no choice but to say yes.
"I would say that I'm the least active compared to my teammates, so I was definitely nervous that day standing next to them, even more so with tennis being a professional sport. Talk about intimidating! To my surprise, my hand-eye coordination wasn't too bad, I could hit the ball almost every time, and the session didn't feel like a burden at all. It really helped that the two coaches were very laid-back and understanding. We were even given a brief history lesson and learned fun facts about the sport. My only complaint would be about the weather as we were playing at noon under the scorching sun—not a good idea. The session completely changed my mind about tennis and I'd happily participate again if I were given another opportunity."
Natalie Khoo, Deputy Editor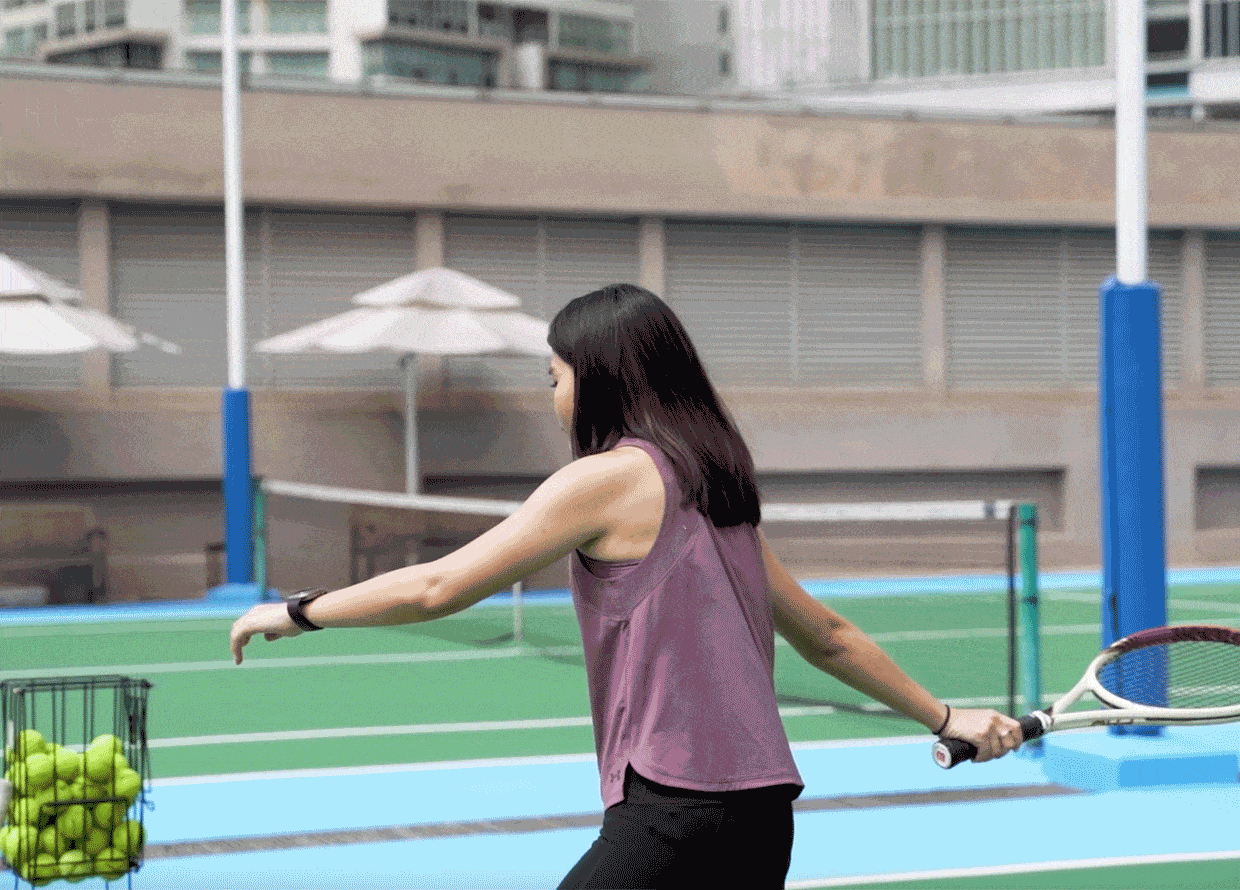 "I remember trying tennis once, very briefly, during my primary school years and thinking it was one of the hardest sports I've played. At the time, I could barely serve the ball across the net, let alone return a shot. And that's coming from a kid who grew up playing other racquet sports like badminton and table tennis. Needless to say, I was nervous to give it another go. Thankfully, Coach Shah and Christian made it less daunting by focusing on the basics first. After more than an hour of warm-ups, drills (including throwing and catching a ball and frisbee), and practising our strokes, it became easier to get the hang of swinging the racquet and anticipating the ball.
"Granted, we could barely get a rally going for more than three continuous shots until we gave it our all for an impressive round in the last five minutes. That said, I'd take Christian's (spoiler alert) 7/10 rating at the end of the lesson as a solid sign to book another session. Learning from the pros and being patient with the process definitely helps—and having companions with you makes it all the more fun!" 
Marissa Chin, Lifestyle & Culture Writer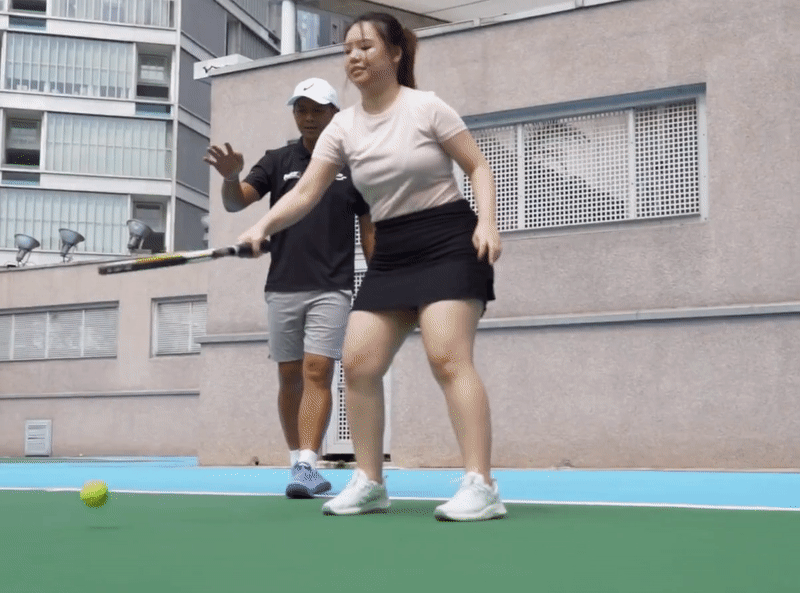 "With this being my first proper tennis lesson in my life (a 15-minute session with my mom before she anger-quit on me doesn't count), I was very nervous. My impression of tennis was that you needed to have crazy arm strength, fast reflexes and endless stamina—all of which I do not possess. However, Coach Shah and Christian really made a difference. Both offered different styles of teaching: Christian with tons of positive reinforcement and Coach Shah giving me the tough love I needed. We only practised swings for just over an hour but by the end of it, I actually managed to hit the tennis balls over the net and across the court. I take that as a huge win and honestly feel that I would improve my tennis skills rapidly if I were to continue lessons! If you can handle Coach Shah's savage remarks about your fashion style and form, give it a go!"
---
Peter Burwash International Tennis Centre
Address: Mandarin Oriental Kuala Lumpur, Kuala Lumpur City Centre, 50088 Kuala Lumpur
Opening hours: 6am to 10pm daily
Email: [email protected] 
Contact: +603 2179 8733
For more information about PBI's services, click here. 
Watch more BURO Tries content here. 
| | |
| --- | --- |
| SHARE THE STORY | |
| Explore More | |