Travel
6 Stunning ski resorts in Asia for your year-end winter holiday
Winter wonderlands
Featured Images: Yongpyong Resort, Gulmarg Ski Resort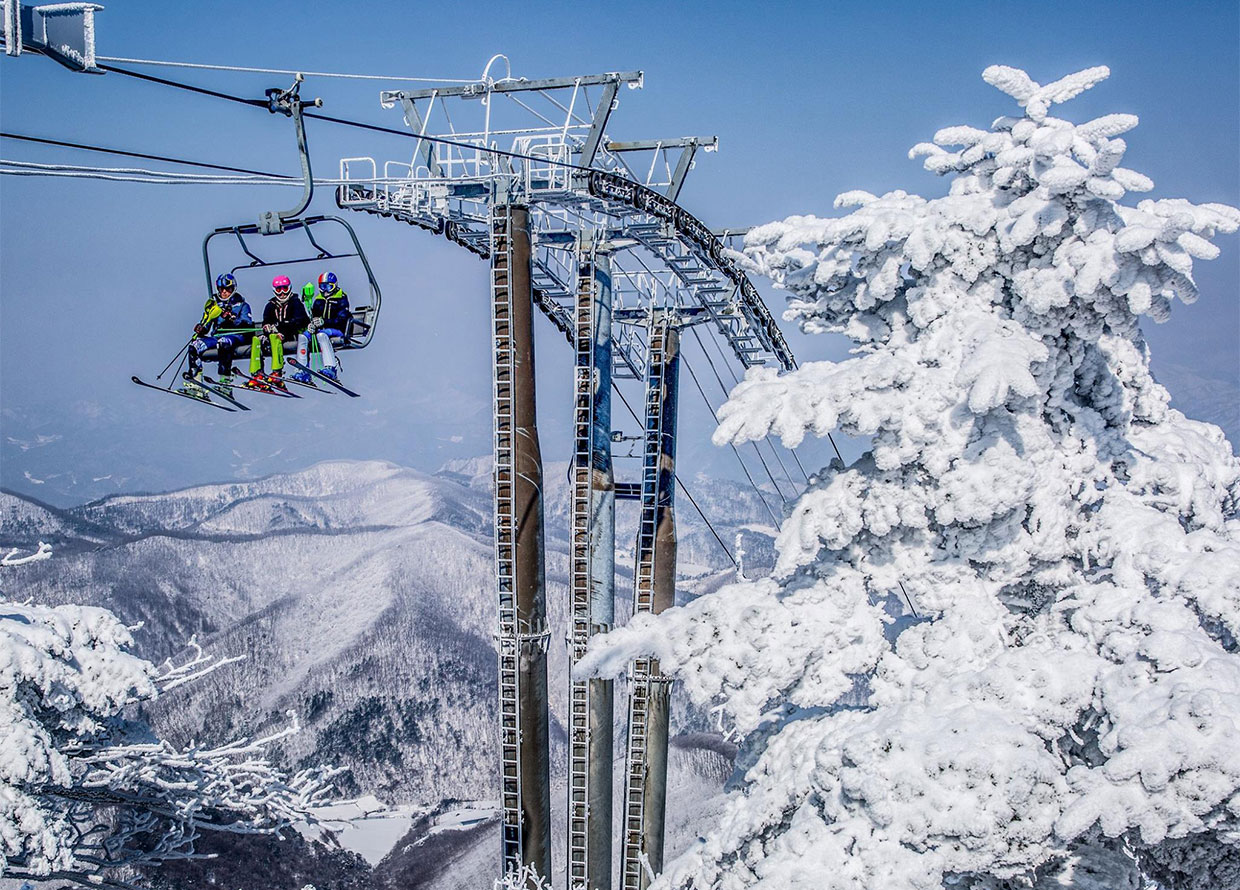 Dreaming of a ski trip or a white Christmas for your winter holidays this year? We hear you. While a European country may be one of the first destinations to come to mind, there is also a plethora of snowcapped mountains and alpine villages in Asia if you'd prefer a medium-haul trip. With that said, here are six spectacular luxury ski resorts in the region to be transported into a winter wonderland. 
Happo One, Hakuba Valley, Japan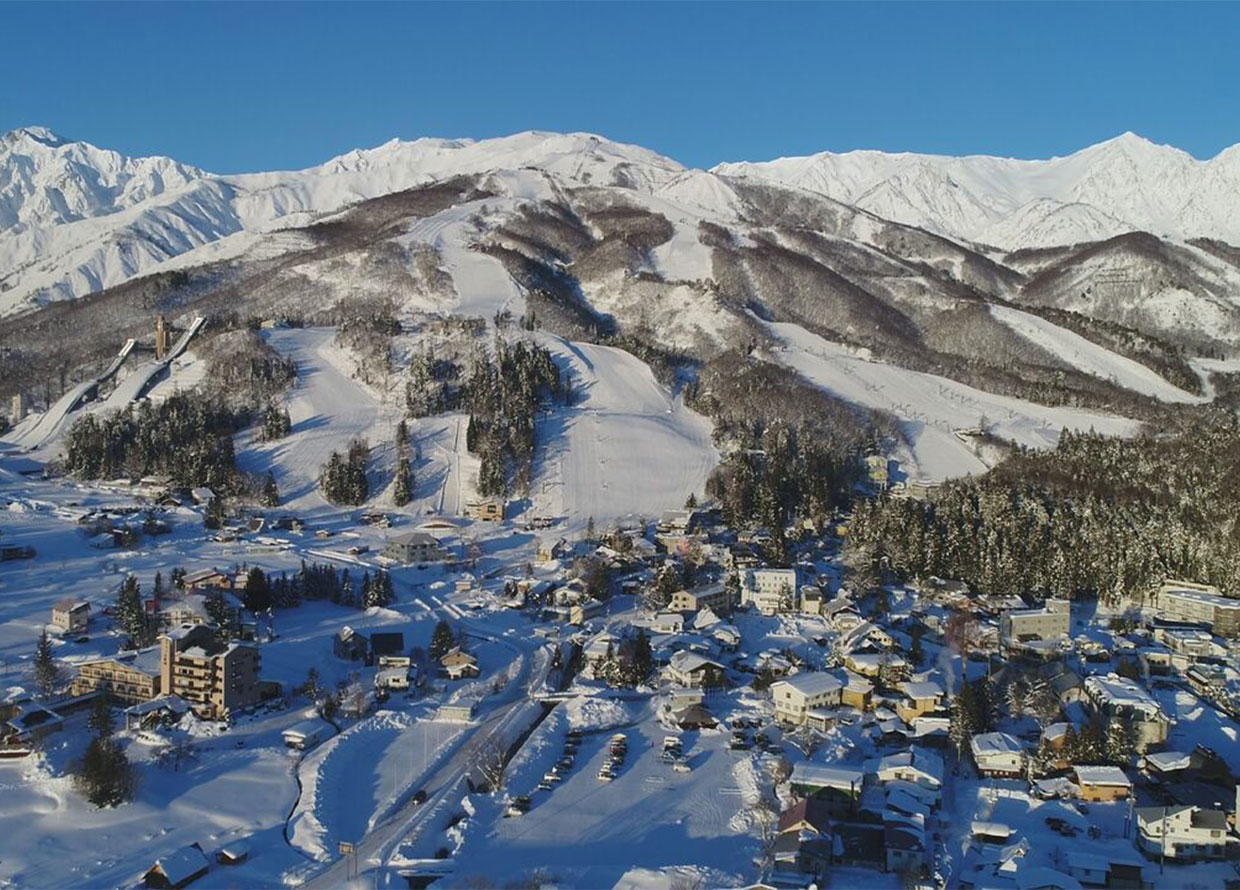 Since hosting the 1998 Nagano Winter Olympics, Hakuba Valley has become one of the top ski resort towns in Japan. The town has 10 resorts surrounded by the picturesque mountains of the northern Alps of Japan, with Happo One being the largest and most popular. Happo offers 1701 meters of vertical drop and has a steep pitch, making it suited for intermediate and advanced skiers.
View this post on Instagram
In addition, the resort offers Happo Debut Tickets for beginners to practice on gentler slopes, as well as kid-friendly parks and spaces for young ones. When not skiing or basking in the snowy views, guests can explore the range of dining options or discover Hakuba's local cultural sites and activities, such as snow monkey tours.
Address: Hokujo, Hakuba, Kitaazumi District, Nagano 399-9301, Japan
Contact:+81 261 72 3280
​​When to go: December to March (snow season) | June to September (summer season)
Getting there: Take a train from Narita to Tokyo (or Ueno), then a bullet train (Shinkansen) to Nagano, and then a bus to Hakuba Ski Resorts. Alternatively, take a shuttle bus or taxi transfer directly from Narita Airport to Hakuba. 
Website | Facebook | Instagram
Niseko Village, Japan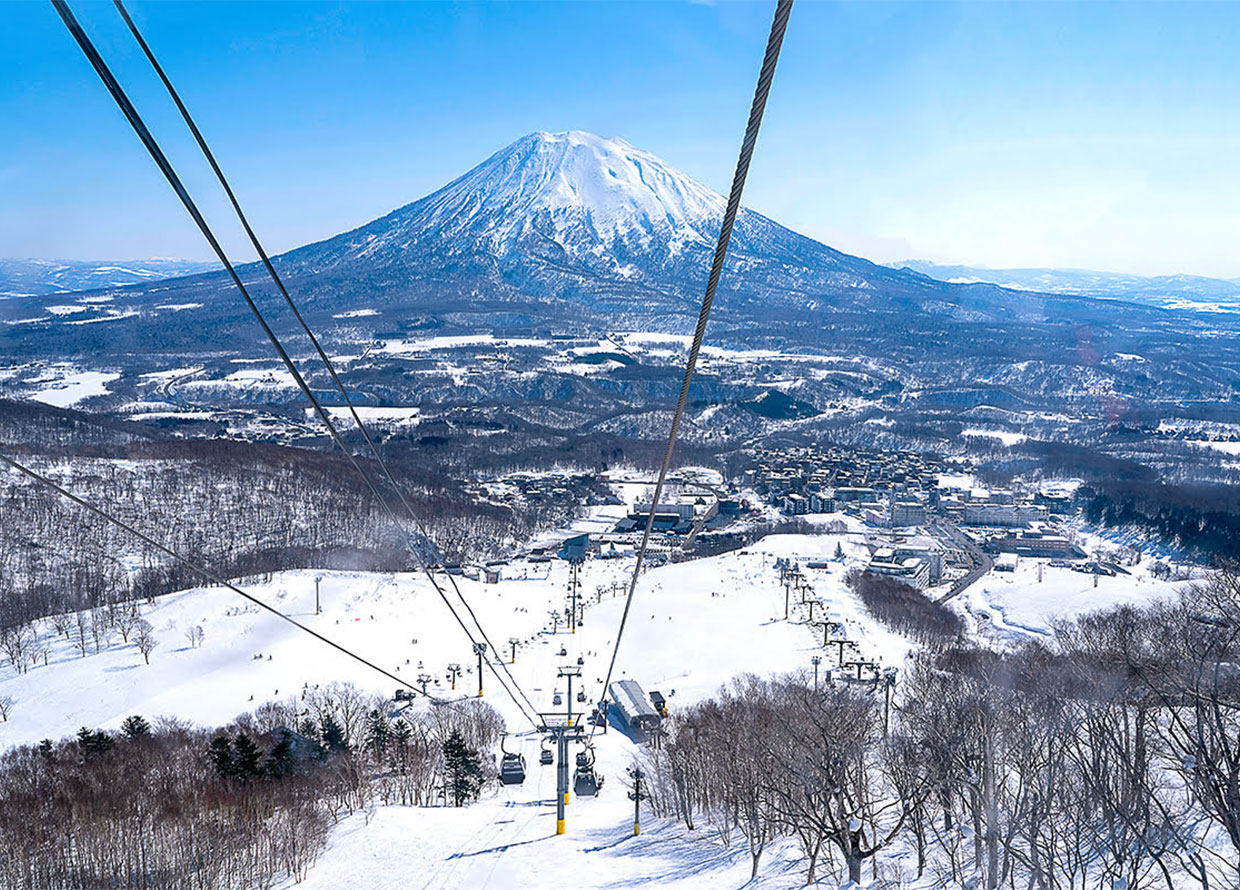 Thanks to bouts of winter storms off Siberia, Niseko is well-known for receiving the world's best powder snow throughout winter. It is home to four ski resorts under the Niseko United collective, each with separate but interlinked ski areas on the same mountain. Niseko Village is one of the four, with a focus on family-oriented activities such as snowmobiling, snow rafting, snowshoe tours, and even reindeer sled rides. 
View this post on Instagram
The fully integrated destination features a variety of accommodation types spanning ski-in ski-out hotels with on-site onsen facilities, cosy holiday homes, pensions, and boutique townhouses set amidst the Niseko woodlands. There is also a collection of restaurants encompassing a wide array of culinary offerings, from teppanyaki to Hokkaido specialties and izakaya-style dishes. 
Address: Higashiyama-onsen, Niseko-cho, Abuta-gun, Hokkaido, 048-1592, Japan
Contact: +81 0136 44 3311
​​When to go: Open all year round with seasonal activities
Getting there: During winter, daily scheduled coach services are available from New Chitose Airport or from Sapporo to Niseko. Rapid service and local trains also operate between New Chitose Airport, Sapporo, Otaru, Kutchan and Niseko.
Website | Facebook | Instagram
InterContinental Alpensia Pyeongchang Resort, South Korea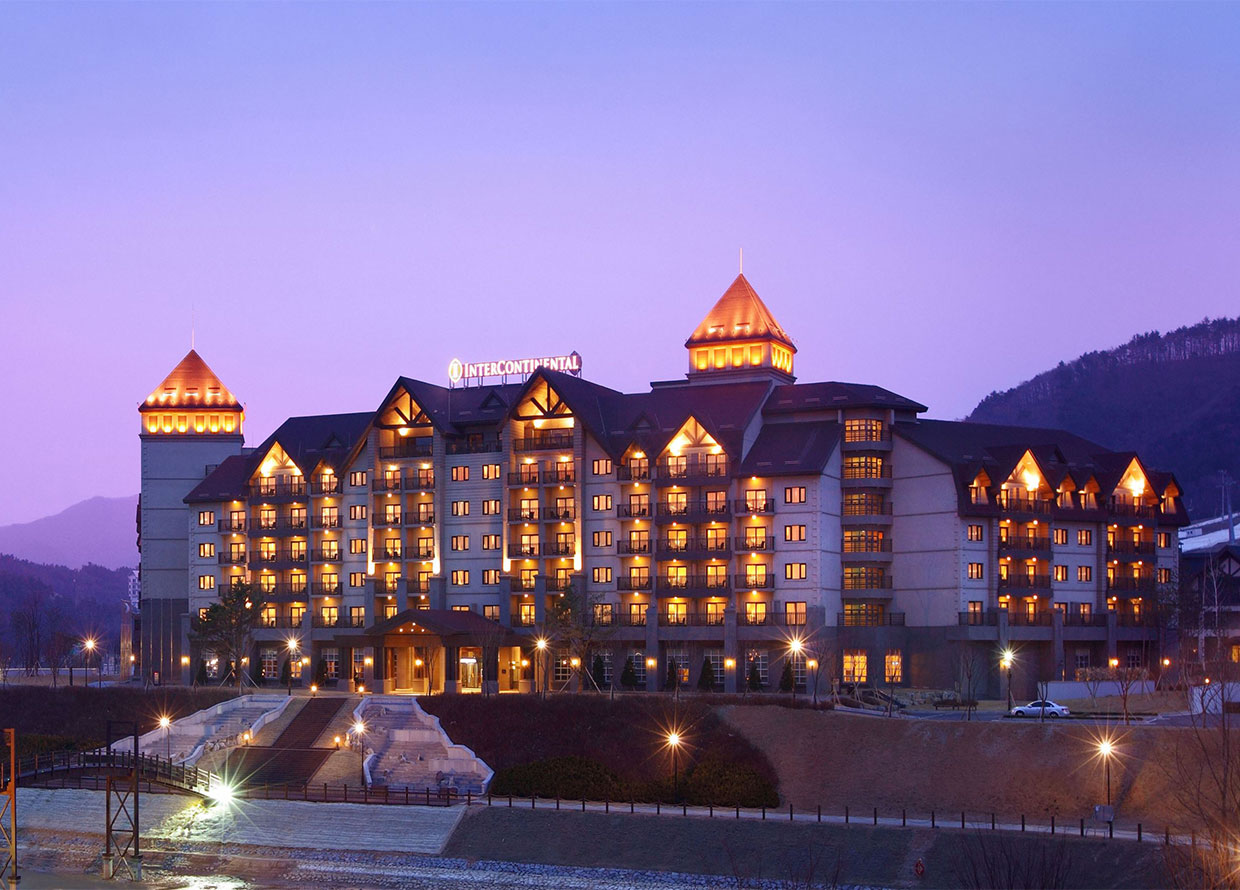 Nestled amidst the Taebaek mountain range in Pyeongchang, InterContinental Alpensia is a luxury ski resort with 238 well-appointed rooms and suites. Each accommodation boasts scenic views of Alpensia Lake and Mount Balwang, complete with temperature control and smart lighting to ensure a comfortable stay. Drawing inspiration from European alpine villages, it is located within the Alpensia resort town with easy access to a range of facilities including celebrated ski slopes, the Ocean 700 water park, two golf courses, and an Alpine Coaster.
View this post on Instagram
In terms of dining options, the eco-friendly 5-star resort features three on-site venues. Flavours Restaurant is an all-day dining restaurant that specialises in handcrafted stone-oven pizzas, dishes cooked with seasonal produce, and fresh seafood prepared in an open kitchen. Then there is Oxy Deli, a gourmet bakery selling freshly baked cookies, cakes and chocolates. Guests can also head to Oxy Lounge to enjoy a wide selection of premium liquor, wines, coffee, and tea during the evenings. 
Address: 325 Solbong-ro, Daegwallyeong-myeon, Pyeongchang-gun, Gangwon-do, 25351, Korea
Contact: +82 33 3391225
When to go: December to February
Getting there: The resort is 44.8km away from the Yangyang International Airport. Guests may reach the resort by hiring a taxi from the airport. 
Gulmarg Ski Resort, India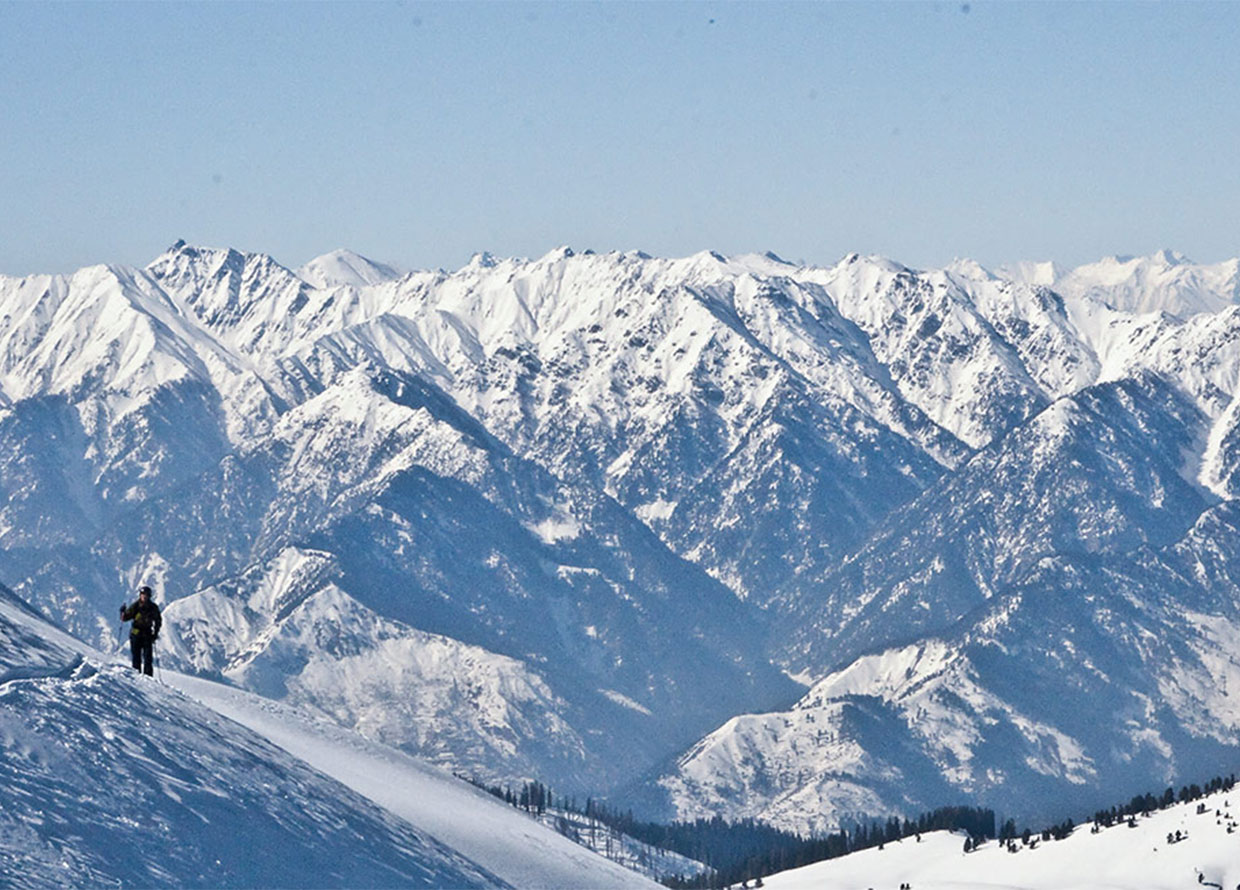 Besides Japan and South Korea, India has many ski resorts to offer too. Gulmarg Ski Resort takes pride of place as one of the best in the country, receiving some of the heaviest snowfall in the Himalayas. Nestled on Mt. Apharwat, the resort boasts the highest ski lift in the world, ascending to an elevation of 3,980 meters. Its name, Gulmarg, is translated to mean "Meadow of Flowers."
View this post on Instagram
In terms of facilities, the resort is ideal for outdoor sports including cross-country skiing, ice skating, snowshoeing, sledding, and gondola rides. There are also interesting temples and religious buildings to explore, alongside restaurants that serve local Kashmiri and Indian dishes, as well as international cuisine.
Address: The Khyber, On Gondola Road, road, near Govt. Hospital, Gulmarg, Jammu and Kashmir 193403
Contact: +91 96221 66661
​​When to go: January to March
Getting there: Fly into Delhi, India, and then take a flight to Srinagar. From Srinagar, take a taxi to Gulmarg.
Website | Facebook | Instagram
Shiga Kogen Mountain Resort, Japan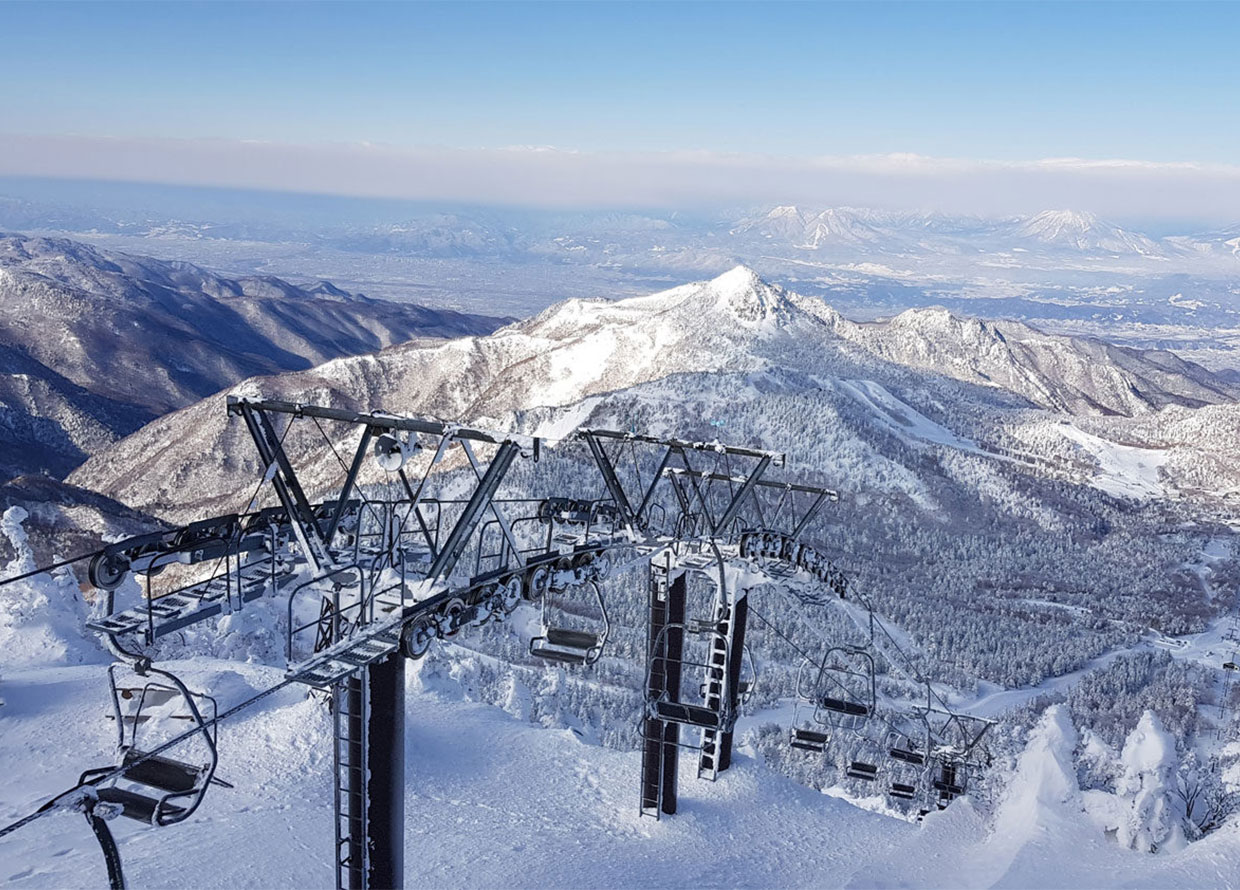 Another well-known alpine destination in Japan is Shiga Kogen, which boasts the country's largest highest ski area. There are 18 ski resorts spread across the expansive terrain, equipped with 48 lifts, gondolas, and ski areas that are connected by a shuttle bus service. Guests can enjoy full access to all of the skiing areas with the shuttle bus or all-mountain common lift tickets.
View this post on Instagram
Accommodation ranges from family-run chalets to high-end hotels, some of which are located near historic hot spring towns of Kanbayashi Onsen, Shibu Onsen, and Yudanaka Onsen. Aside from winter activities like skiing, snowmobiling, and snowboarding, other popular activities include a snow monkeys tour, visiting the Joshinetsu Kogen National Park, and relaxing at an onsen. 
Address: 7148-203 Hirao, Yamanochi, Shimotakai District, Nagano 381-0401, Japan
Contact: +81 269 34 2264
​​When to go: November to May
Getting there: Take the JR train to Nagano station, then take a bus or taxi to Shiga Kogen.
Yongpyong Ski Resort, South Korea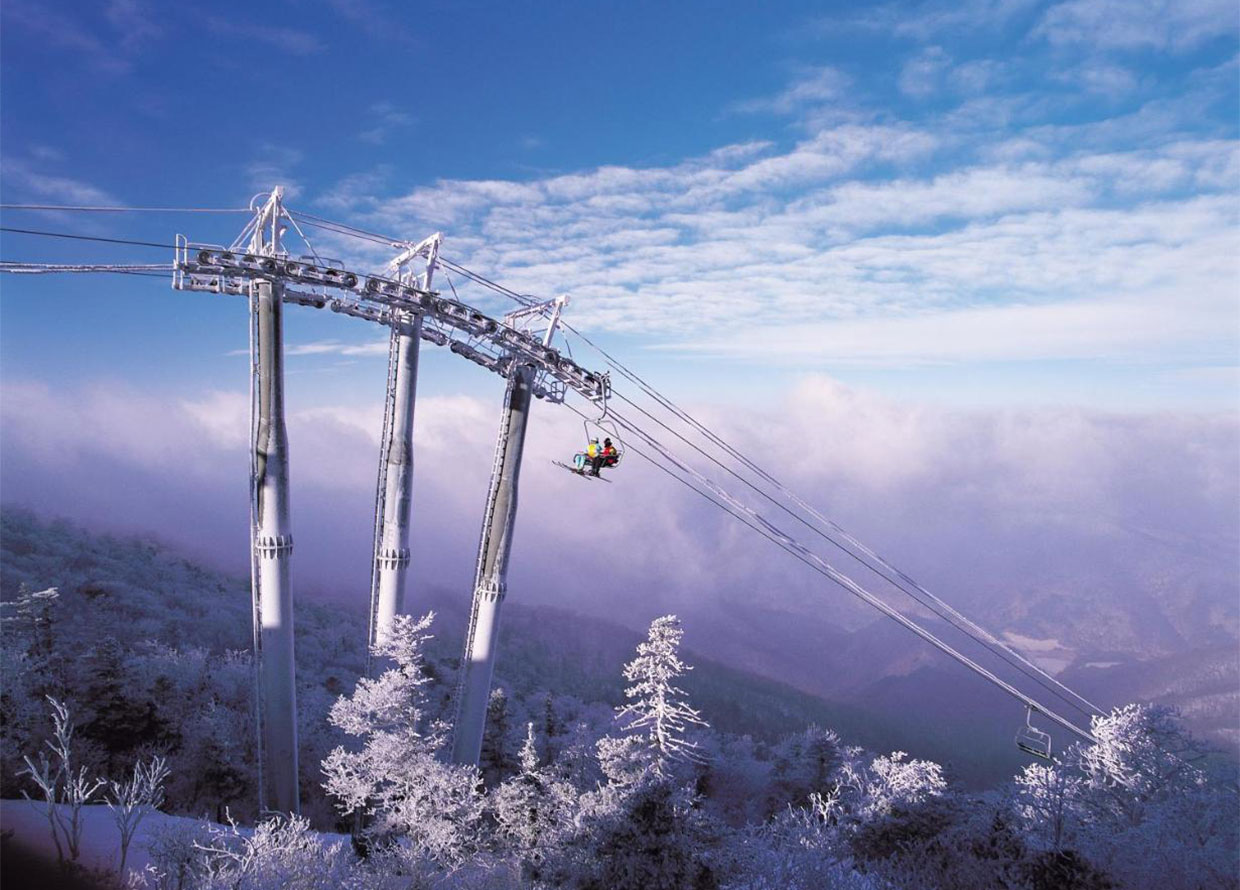 Yongpyong is the biggest ski and snowboard resort in South Korea with an average annual snowfall of around 250cm, making it a favourite among world-class skiiers. It was even selected as a site for the Alpine Skiing event at the 2018 Pyeongchang Winter Olympics! The resort has 28 slopes to cater to beginners and advanced skiers alike; several hotels and condominiums; a variety of Korean, Japanese, and Western restaurants; a sauna; and shopping outlets.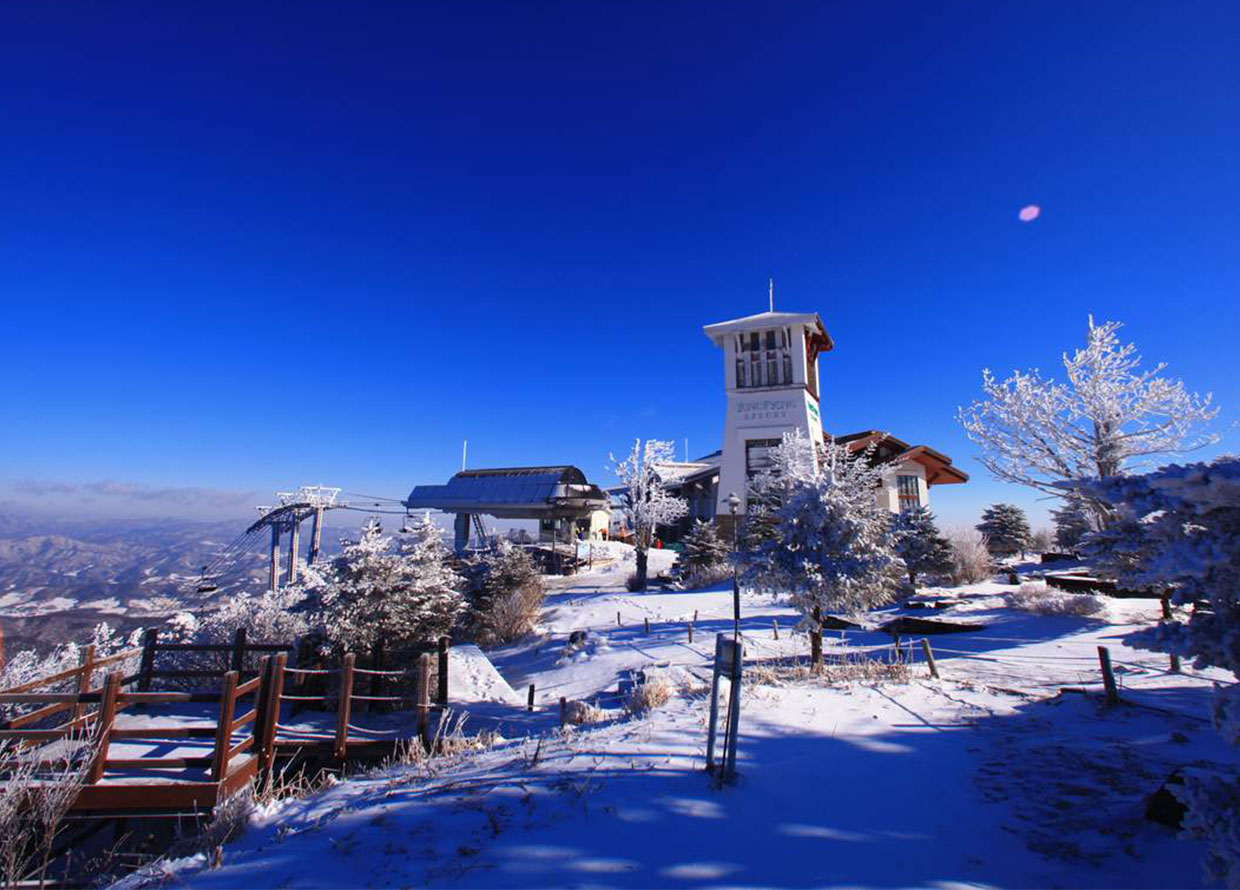 As for other things to do, the ski resort's gondola ride comes highly recommended, which will take you to the ever-popular Dragon Peak. There, you'll be awed by the magnificent natural landscapes of the Greater Baekdu Mountain Range as you stroll along the garden or enjoy a drink at the coffee shop. Fans of the K-drama, Goblin, may also recognise familiar sets and scenes while exploring these attractions!
Address: 232-950, 715, Olympic-ro, Daegwanryeong-myeon, Pyeongchang-gun, Gangwon-do, Korea
Contact: +82 33 335 5757
​​When to go: November to April (snow season) | Open all year
Getting there: Take a shuttle bus from Seoul or a private transfer directly from the airport. Alternatively, take the express train (KTX) from Seoul to Jinbu Station, then take a local bus to Yongpyong Ski Resort. 
Website | Facebook | Instagram
Find more Holiday 2022 stories here.
| | |
| --- | --- |
| SHARE THE STORY | |
| Explore More | |