Many of us love travelling, but there are so many undesired parts that come with it—like a combo deal. We're fortunate because these celebrity travel hacks will come in handy on our adventures
There is a sense of liberation and joy that comes with travelling, from new cultures to new destinations to new food. However, whether we like it or not, there will be travel aches and pains. There will be times when we pack for two hours just to realise that crucial things were left out. This happens even for the travel pros—the ones who travel frequently. Fortunately for us, we can look to celebrities for stress-free travel tips. Who needs the Avengers when you have these celebrity superheroes to save us from our vacation perils.
1. Drink more water before a flight — Gwyneth Paltrow
Who better to get travel advice from than the owner and founder of Goop? The Oscar-winning actress' advice is to drink a tonne of water before a flight. In addition to that, she also mentioned that it is essential to boost your immune system with Vitamin C. For an added benefit, bring along calcium and magnesium packets to drink with water on flights. These tips will not only calm nerves, but will also ensure that your body is in a good condition at all times.
READ MORE: Vitamin C? Mandarin oranges? Learn more here
2. Avoid checking in bags — Gigi Hadid
According to Gigi Hadid, fitting everything in a check-on baggage is the best way to travel. This is because it saves valuable time and also keeps things simple. With everything squeezed into a carry-on, you don't have to queue to check in your luggage and you can avoid wasting time at the baggage claim. We have all experienced the long wait for our bags, wondering if they were even on the same flight!
READ MORE: Longchamp has introduced a new logo, including carry-on luggage
3. Luggage with a GPS — Adriana Lima
This Victoria's Secret veteran's travel hack is to invest in a luggage with a GPS. This is to ensure that she never loses her luggage. She prefers keeping track of the whereabouts of both her children and her possessions at all times. Fret not, there are also carry-on luggages with GPS.
READ MORE: These technologies are as cool as a luggage with GPS
4. Unpack immediately — Christina Applegate
This is one important travel tip that will come handy throughout your stay. According to Christina Applegate, it is a necessity to unpack the entire suitcase and have everything stowed away at the accomodation. In the long run, this habit becomes a great lifestyle hack because it prevents stress caused by chaotic rummaging of the suitcase.
READ MORE: Take a breather after unpacking and care for yourself
5. Feel at home whenever you are — Lionel Richie
While this seems like an oxymoron, this travel hack does make sense. Even though many of us travel to get away from home, there are those who prefer bringing the comfort of home along. For example, Lionel Richie fills up his hotel rooms with familiar scents by bringing his own candles. Furthermore, he is always prepared as he brings along a small keyboard and recorder. Think of some the items that define comfort for you and take them along if you have to.
READ MORE: These are some frangrances you can bring along
6. Tea tree oil all day, err'day — Meghan Markle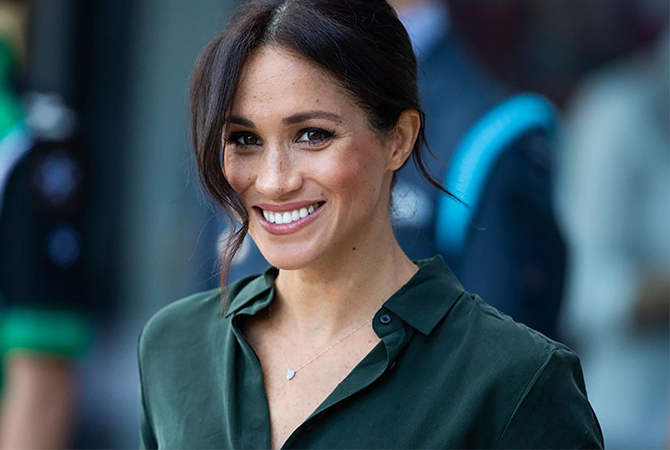 Long before she became the Duchess of Sussex, Meghan Markle was already a jet-setter. Her travel tip is to always bring along a small container of tea tree oil. It's a little cure-all for breakouts, mosquito bites, and cuts. Apart from being small enough to carry around, it is also inexpensive. If the Duchess gives you a travel tip, you listen.
READ MORE: Meghan Markle is a new mum and guess what the royal baby's called?
7. Bring workout weights — Kate Hudson
Some of us want to be able to workout anytime, anywhere. After all, exercising regularly is the lifestyle habit we should all adopt. However, working out can be a tad difficult while travelling. Not for Kate Hudson, though. The co-founder of Fabletics always brings along her weights, regardless of her destinations. Furthermore, she uses her weights with fitness apps in order to stay in shape. Gyms and fitness centres will not always be available. Hence, as troublesome as it sounds, bringing your own weights will come in handy.
READ MORE: If working out doesn't make you happy, here's a secret
We have these celebrities to thank for making our travels less excruciating. Here's to more joyful and stress-free travelling!