Malaysia will be happy recipient of hundreds of thousands of tourists with Royal Caribbean's five-year deployment in Southeast Asia. These are the reasons why you should join the ride
Have you ever been on a cruise? If you've stepped foot in a mega ship and experienced the perks of being in one, you'd know that cruises are, in fact, fun. After all, imagine having everything in one gigantic moving entity while floating on a vast blue ocean. Call it peaceful, call it euphoria. Being on a cruise means disconnecting—you won't have data! Fret not because there are still a plethora of activities to keep you occupied.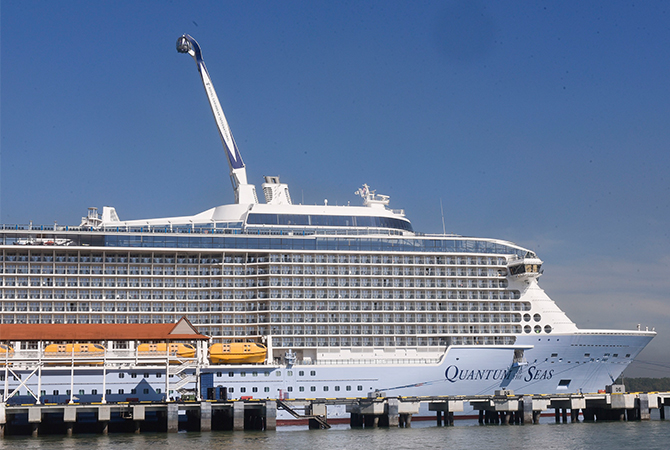 Did you know that Royal Caribbean International is the largest cruise brand in the world? From November 2019 to November 2024, hundreds of thousands of tourists will be brought to Malaysia and the region. The cruise line's five-year deployment in Southeast Asia has officially begun—increasing the number of sailings into the country starting with Quantum of the Seas. In addition to being one of Asia's largest cruise ships, it has also undergone a multi-million-dollar refurbishment.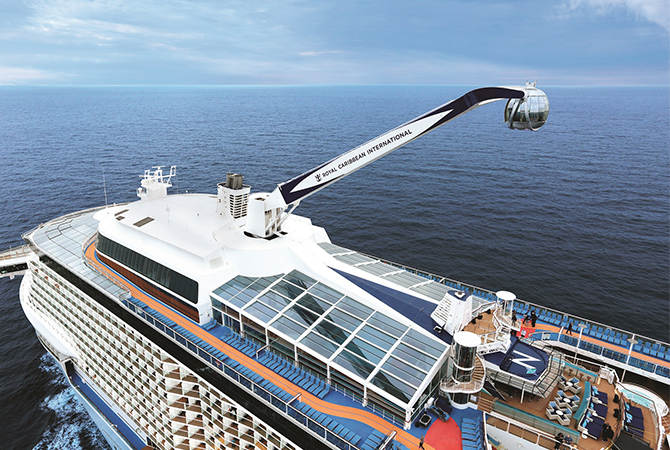 What's even better is that Quantum of the Seas (whose godmother is Kristin Chenoweth) will make a record-breaking 55 calls to Malaysia starting October 2020 (until 2021). It is estimated that a total of 430,000 will visit the country in the next two years.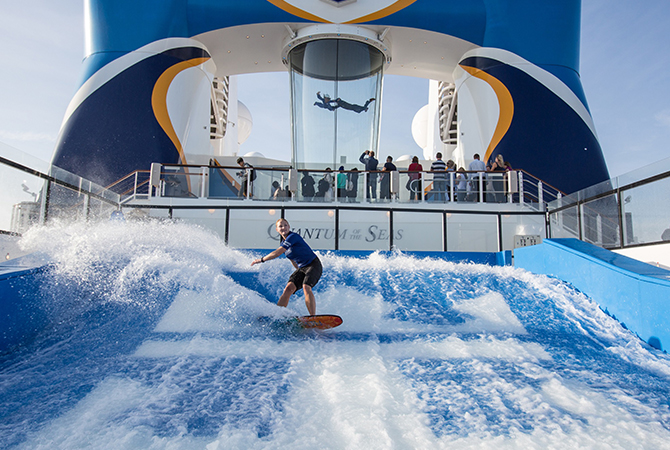 Well, what is there to do on Quantum of the Seas? Amenities include an escape room, glow-in-the-dark laser tag, the North Star observation capsule, and the Two70 hi-tech entertainment venue. The mega ship also has a Bionic Bar powered by Makr Shakr (the drink-making robots), a music hall, a Seaplex, FlowRider Surf Simulator, a rock-climbing wall, a sports court, a video arcade, four pools (two indoors and two outdoors), and outdoor movie screen—among many others. If dilemma hits and you can't decide what to do, there is a spa and a medical centre. The former to keep you relaxed and the latter, well, to make sure you're at your best state to keep enjoying the luxuries of the cruise.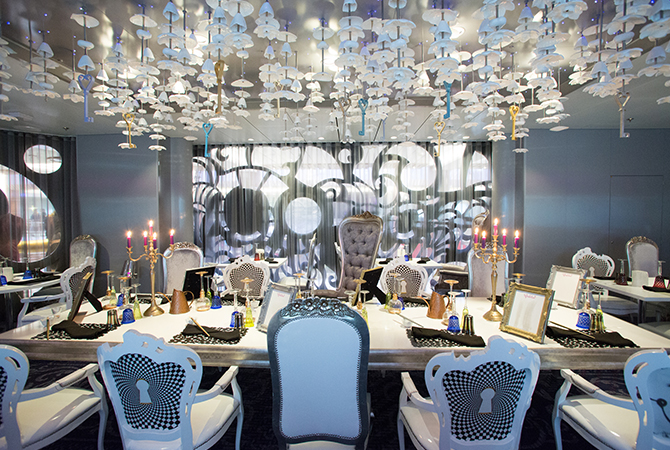 As for dining options, you will not be out of options. There are 19 spots for you to choose from, including Silk, The Grande, American Icon Grill, Jamie's Italian, Izumi Japanese Cuisine, Wonderland, Solarium Bistro, The [email protected], and Windjammer. Oh, for the love of food!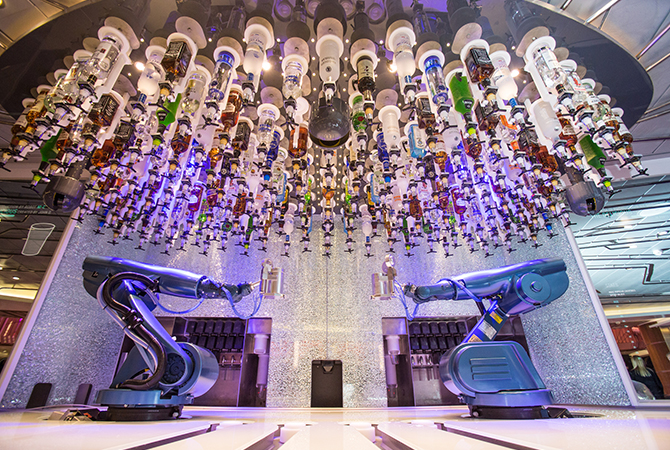 The Quantum of the Seas made its maiden voyage on 2 November 2014 and was built in Papernburg, Germany. Here's a fun fact: the ship can accommodate a total of 4,905 guests and 1,500 crew.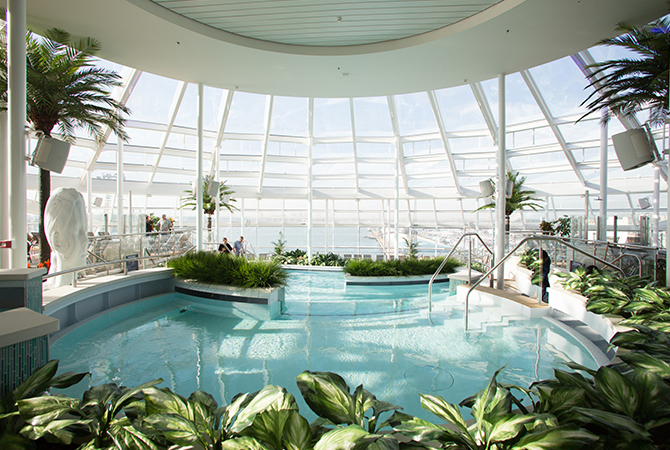 It is also the 50-year anniversary of the Royal Caribbean and the brand has come a long way since 1969. Well, Malaysians are, without a doubt, proud and happy that our cruise industry is flourishing and showing tremendous growth. As we await newcomers and re-visitors to the country, let's rejoice in the fact that we are one of the fastest growing source markets in the region for Royal Caribbean. This also means a major boost to our tourism industry!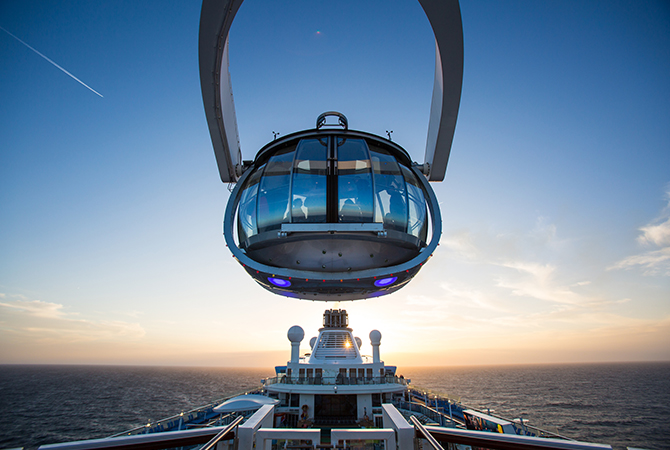 Are you ready to go on a cruise yet? Quantum of the Seas' itineraries will include four-night cruises to Penang and Phuket, five-night cruises to Phuket, Kuala Lumpur (Port Klang), and Penang, a seven-night cruise to Phuket (with an overnight), Kuala Lumpur (Port Klang), and Penang, and a seven-night cruise to Bangkok (with an overnight) and Ho Chi Minh City.
For more information, visit this website.