Many of us look at travelling as a medium to unwind and relax. We find solace in the peaceful and quiet places we go to. However, there are also those who travel, not for a break, but for the adrenaline. These travellers search for destinations that possess special elements. Regardless of the type of vacationer you are, these spots below are filled with the spirit of adventure—for the active to the hungry.
1. Camel-led dinner at The Chedi Muscat, Oman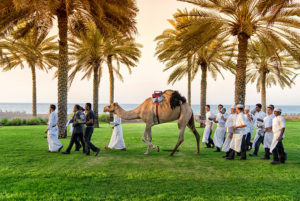 The Chedi Muscat camel dinner
The 'Caravan of Taste' adventure is one where you can follow a local dromedary as guide on a culinary journey through one of the most exquisite resorts on the Arabian Peninsula. It is a five-stop, three-and-a-half-hour tour of the hotel's modern interpretations of cuisines developed in Arabia, India, and Japan. Begin with Prosecco in the Lobby Lounge Courtyard before setting off to the beat of the drum. You will then pause en route by the 103-metre Long Pool for Japanese appetisers at the pool's cabana and right after—an array of seafood at the hotel's Beach Restaurant. The camel's final stop is at the Serai Pool, for shisha and dessert.
For more information, visit this website.
2. Self-guided Basho Wayfarer tour, Japan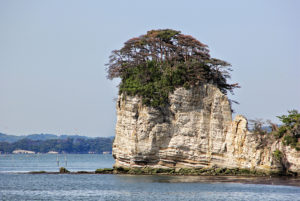 Basho Wayfarer Japan tour
The Basho Wayfarer is a six-day, five-night tour starting in Sendai and finishing at Yamadera. The self-guided adventure follows in the footsteps of the famed wandering haiku poet Matsuo Basho. He once described his journey in his classic poetic travelogue Oku-no-hosomichi, or the Narrow Road to the Deep North. Attractions include the site of a ruined fortress at Tagajo to Matsushima Bay to temples such as the Entsuin, Zuiganji, and Chusonji.
For more information, visit this website.
3. Epic Road Trip, Western Australia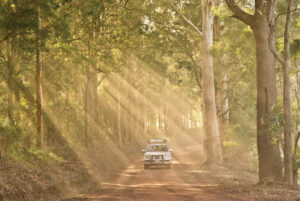 National Park at Western Australia
Make the Great South West Edge your adventure destination. The 11-day drive offers multiple scenic stops that begins and ends in Perth. Stops along the way include getting up close and personal with dolphins at Koombana Bay or the Dolphin Discovery Centre; Margaret River where you can taste premium wine; or explore one of the many captivating caves in the forest with a guided tour to Jewel Cave, as well as go on a trek at Porongurup National Park.
For more information, visit this website.
4. Alila Anji Experiences, China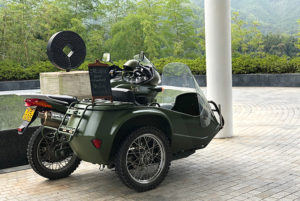 Alila Anji
The hotel launched in October 2019 with a series of new experiences for you to enjoy especially for outdoor adventure. Ride in style with Alila Anji's latest Sidecar Adventure to Lao Mah House, an intimate farmhouse dining spot with a homely countryside feel. You can also book Alila Fushi, Anji's only electric boat within a resort. While you're there, take a walk through the hotel's own White Tea Hill and step foot into the Panda Trail, the path within the mountain of bamboo forests—for around 30 to 45 minutes. Fun fact: Anji is known as the filming location of the Oscar-winning movie Crouching Tiger, Hidden Dragon.
For more information, visit this website.
5. Experience marine adventure at Islas Secas, Panama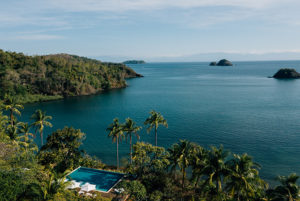 Islas Secas Panama
Panama's strategic location on the bridge that connects Central and South America makes it one of the most important shipping routes in the world. Visit the Gulf of Chiriquí which lies along Panama's Pacific coast and stay at Islas Secas—with access to 14 volcano islands. Experiences offered here include fishing, diving, snorkelling, seasonal whale watching, naturalist tours, wake and paddle boarding and sea bobbing. In addition to that, the area is also a year-round surfers' haven with a combination of beach breaks, reef breaks, and point breaks.
For more information, visit this website.
6. A winter experience at the Fondue Village, Rhode Island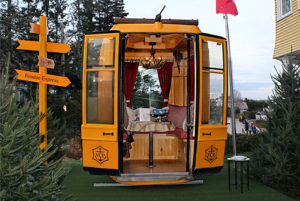 Ocean House Fondue Village
The exclusive alpine gondola dining experience in collaboration with Veuve Clicquot will be available until 31 March 2020. Ocean House will be bringing fine food and whimsy to New England from 2 December 2019. Guests can indulge in an exclusive Alpine-themed four-course menu with select champagne pairings from Veuve Clicquot. Highlights include a traditional Swiss Raclette, a meat plate of Bresaola, Black Forest ham, cornichons, and pickled vegetables, cheese fondue, and Swiss plum tart with cinnamon ice cream as well as assorted Christmas cookies. A portion of all proceeds will benefit the Ocean House Fund for Charitable Giving, to help children and families in need.
For more information, visit this website.
7. Western Australia Gourmet Escape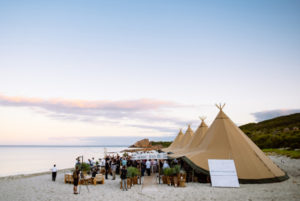 Western Australia Gourmet Escape
Time for food adventure! For 10 days (8 November – 17 November), there will be a unique celebration of the State's incredible food, wine, and produce. International superstars include David Chang, Marco Pierre White, Amanda Cohen, Carlo Cracco, Garima Arora, and Ivan Brehm. The festival will be held in three regions of Western Australia—the Swan Valley, Perth, and Margaret River.
For more information, visit this website.
For more Christmas/Festive content, visit our Buro Christmas Village.
| | |
| --- | --- |
| SHARE THE STORY | |
| Explore More | |