It's 2022 and we're now entering our third year of battling against the Covid-19 pandemic. Not long after the emergence of the Delta and Omicron variants, the world is dealt with news of other possible variants of concern (VOC).
Scientists in Cyprus have claimed to discover Deltacron, a variant with combined strains of Delta and Omicron. Elsewhere, researchers in France have detected a variant called IHU, named after the Méditerranée Infection University Hospital in Marseilles—where it was first documented.
What do we know about these variants? How different are the symptoms? And will these new variants ever stop coming? Read on for the FAQs on all the Covid-19 variants to date.
Disclaimer: As Covid-19 variants are constantly being studied, the data/information below could differ once new observations and research findings are brought to light. This article will be updated with the times.
What is a Covid-19 variant?
In general, a variant is a slightly altered or mutated version of a virus. There are thousands of Covid variants around the world which is to be expected because viruses mutate all the time, just like the flu or HPV.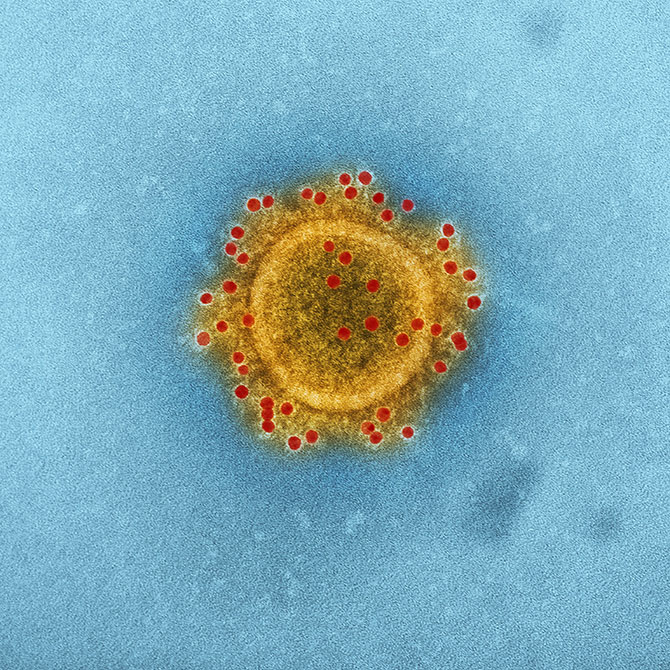 Why do viruses mutate?
According to the WHO, all viruses change over time, including SARS-CoV-2 (the virus that causes Covid-19). This happens because every time a virus infects a cell, it makes a copy of itself. While some viruses have DNA proofreaders that scan for and fix errors, SARS-CoV-2 does not. This potentially results in errors when it replicates itself in new hosts.
"Most changes have little to no impact on the virus' properties. However, some changes may affect the virus's properties, such as how easily it spreads, the associated disease severity, or the performance of vaccines, therapeutic medicines, diagnostic tools, or other public health and social measures."
How many types of variants are there?
The WHO classifies Covid-19 variants into three different categories based on how easily the variant spreads, how severe the symptoms are, how the variant responds to treatments, and how well vaccines protect against the variant. The categories, in diminishing order of risk, include variants of concern (VOC), variants of interest (VOI), and variants under monitoring (VUM).
To keep things simple, VOCs are the variants to be concerned about. Leave the VOIs and VUMs up to scientists and epidemiologists to monitor.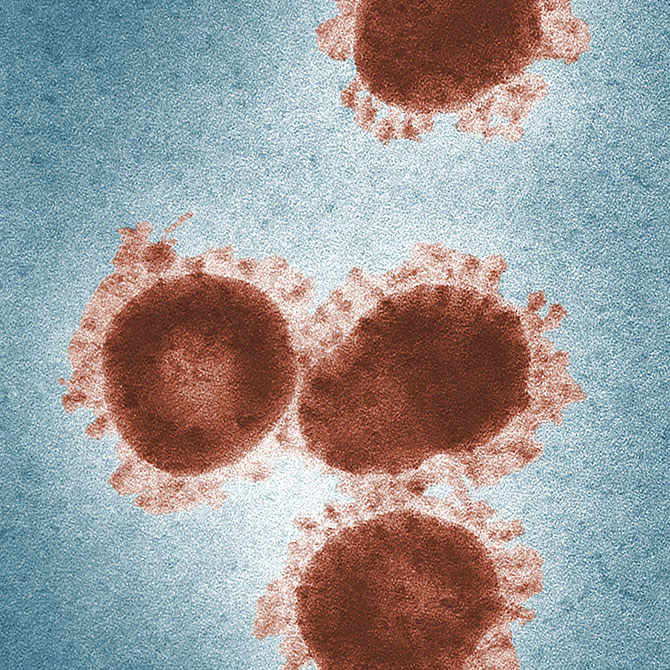 Which are the Covid-19 variants of concern (VOC)?
As of the time of writing, the VOCs include:
AlphaScientific name: B.1.1.7First detected in: UK, September 2020Key attributes: More transmissible than original Covid strain, especially among younger people*Note: Some experts including the CDC have deemed the Alpha variant no longer a VOC due to declining new cases
BetaScientific name: B.1.351First detected in: South Africa, May 2020Key attributes: More transmissible than original Covid strain; those infected are more susceptible to severe diseases and death
GammaScientific name: P.1First detected in: Brazil, November 2020Key attributes: More transmissible than original Covid strain; contains a spike protein that may allow it to escape from the immune responses of the body
DeltaScientific name: B.1.617.2First detected in: India, October 2020Key attributes: Twice as contagious as the original Covid strain, carries higher viral content, and affects the respiratory tract at a greater levelRead more about this variant here.
OmicronScientific name: B.1.1.529First detected in: South Africa, November 2021Key attributes: Spreads more easily than other variants, including Delta; causes severe fatigue, headache, and body pain, but is generally considered to cause milder symptoms compared to other variantsRead more about this variant here.
View this post on Instagram
What about the new variants?
Let's start with the good news, for a change: the WHO has not classified the Deltacron or IHU variants as VOCs or VOIs, which means they do not currently pose significant risks.
In fact, the IHU variant (B.1.640.2) is said to be very rare, with only 12 cases detected so far—all in the same area in Southeastern France. For context, IMU emerged around the same time as Omicron, but only 20 samples of the former have been detected compared to 120,000 of the latter, reports Health. Nevertheless, local researchers will be monitoring its development.
On the other hand, little is known about Deltacron—and whether it's even real at all. Some have called it a "scariant" rather than a variant, with WHO Covid expert Dr. Krutika Kuppalli suggesting that it may be a "laboratory contamination of Omicron fragments in a Delta specimen." Overall, there's no conclusive evidence to be concerned with Deltacron at this time.
Okay people let's make this a teachable moment, there is no such thing as #Deltacron (Just like there is no such thing as #Flurona) #Omicron and #Delta did NOT form a super variant This is likely sequencing artifact (lab contamination of Omicron fragments in a Delta specimen) https://t.co/DDvM24bt9g

— Krutika Kuppalli, MD FIDSA (@KrutikaKuppalli) January 9, 2022
Will existing vaccines work against new Covid-19 variants?
Yes and no. There's no straightforward answer to this as research has shown that vaccine efficacy wanes over time, hence the need for a booster. Additionally, different vaccines may have varying efficacy rates against different variants.
Breakthrough cases may be expected among more viral variants such as Delta and Omicron, according to the CDC. However, vaccines are still effective in preventing severe illness, hospitalisations, and death.
More studies will be required to understand vaccine efficacy against new variants that may emerge in future.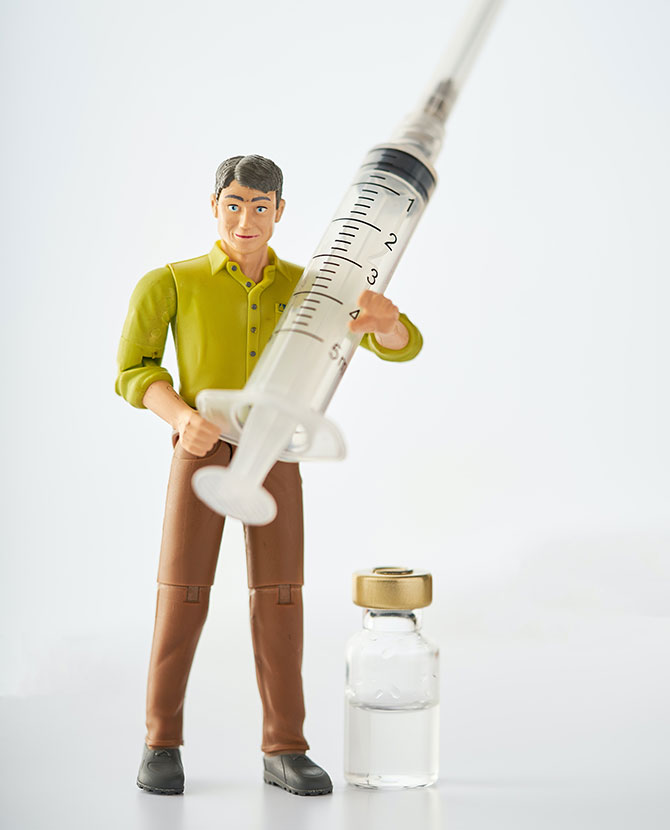 What is the best way to prevent new variants?
The more a virus spreads, the more chances it has to mutate. Simultaneously, the more it mutates, the higher the chances of the virus mutating into a more viral variant. Academic experts on infectious diseases believe that Covid-19 will continue to mutate and spread until and unless the majority of the world's population—if not the whole world—is vaccinated.
With that said, it is extremely crucial that you receive your first, second, or booster vaccine as soon as possible, in accordance with the National Immunisation Programme. Vaccines have proven to be the most effective measure to curb the spread of Covid-19 as well as reduce risk of severe illness, hospitalisation, and death from COVID-19.
Vaccines can protect you from serious illness and death from #COVID19. But #DYK that after being vaccinated, you should STILL↔️keep a safe distance & avoid crowdsopen windowswear a maskcough/sneeze into your elbowkeep hands clean to protect others Here's why pic.twitter.com/a99TdOETgE

— World Health Organization (WHO) Western Pacific (@WHOWPRO) January 10, 2022
In addition, Health Minister Khairy Jamaluddin has advised the public to continue practicing TRIIS:
Test with a Covid-19 self-test kit or a PCR as soon as possible if you are experiencing any infection symptoms such as runny nose, fever, cough and others. You are also advised to perform a Covid-19 test before and after attending gatherings.
Report your Covid-19 test results on the mySejahtera app immediately.
Isolate yourself according to the Home Surveillance Order imposed by the Health Ministry.
Inform your close contacts if you have contracted Covid-19 immediately and encourage them to perform TRIIS as well.
Seek immediate treatment if you experience worsening symptoms such as difficulty breathing or high fever.
Most new COVID-19 cases are now coming from close contacts (family & friends). That's why practicing #TRIIS is important, especially INFORM your family & friends if you have tested positive so they can quickly do a self-test.

— Khairy Jamaluddin (@Khairykj) November 20, 2021
Finally, it is advisable to double mask in public areas, keep a safe distance from others, and consistently upkeep good hand hygiene to protect yourself and those around you.
More resources on Covid-19 vaccines in Malaysia:
| | |
| --- | --- |
| SHARE THE STORY | |
| Explore More | |