Wedding season is upon us! Before you start looking for your dream wedding gown or even planning your beauty timeline, here's the first thing that out to be ticked off your checklist: sort out the location where you can celebrate your love for each other with the people you love. Consider these one-of-a-kind wedding venues in Kuala Lumpur where your dream wedding can take shape.
1) The Seavoy House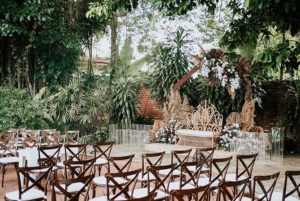 The Seavoy House
Featuring a garden with a pool, this two-storey bungalow set in Titiwangsa is perfect for an intimate evening with your nearest and dearest. It is set amidst lush greeneries that will provide a tropical vibe to your wedding.
Address: 28, Jalan Titiwangsa, Kuala Lumpur
2) Bayswater at KLCC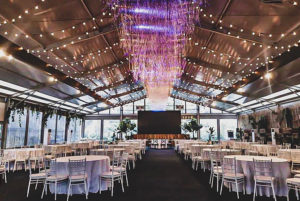 Bayswater at KLCC
Located in the heart of KL, this event space consists of a main indoor pavilion surrounded by flowing water and a transparent wall that overlooks the green garden. There is also a lawn area where you can host an outdoor ceremony.
Address: Lot 118, Jalan Sejahtera, Kuala Lumpur
Website | Facebook | Instagram
3) Glamz at Genting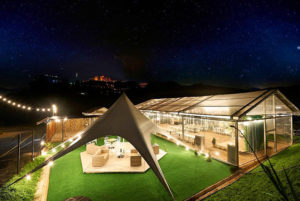 Glamz at Genting
If you like one of a kind experience, there's no better place to host your special day than at Glamz. The giant dome tent guarantees a romantic celebration under the stars while the greenhouse brings you one with nature.
Address: 1, Jalan Meranti, Genting Highlands
Website | Facebook | Instagram
4) Puncak Rimba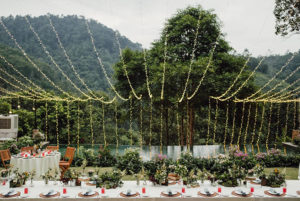 Puncak Rimba
For a rustic wedding set amidst the wonderful location that is Mother Nature, you can fall in love all over again at Puncak Rimba. This destination wedding is as romantic and magical as it can get. The property features a sprawling garden, outdoor pool, and vast view of Bukit Tinggi as the backdrop as you say your vows.
Address: Puncak Rimba, Jalan Lama, Bentong
5) Ampang Glasshouse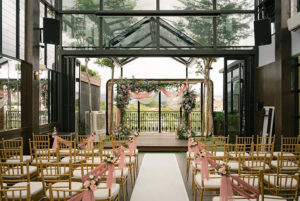 Ampang Glasshouse
The Ampang Glasshouse has four different areas within its lot, including the most popular spot—the rooftop that features ceiling-to-floor windows and a poolside area. This space can accommodate up to 10 banquet tables.
Address: 22 Jalan Cempaka, Ampang
Website | Facebook | Instagram
6) The Grounds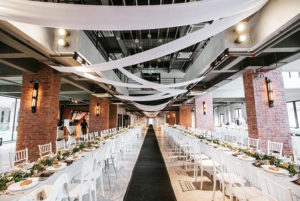 The Grounds
From the high ceilings to the polished concrete floors to the exposed brick walls, this industrial-inspired space is one to check out. There is also a garden area and an exclusive bridal and groom parlour as well as a monumental, two-storey glass wall.
Address: Mahsa Avenue, Jalan Ilmu, Kuala Lumpur
Website | Facebook | Instagram
7) Tamarind Springs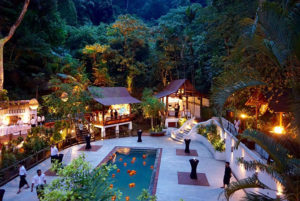 Tamarind Springs
This is where the love of romance and the love of nature intertwine. You will be away from the hustle and bustle of the city, nested in an idyllic tree-lined sojourn. Food is also readily available from Tamarind Restaurant. With the terrace and forested canopy, Tamarind Springs is one of the most beautiful places to celebrate love.
Address: 1, Taman Tun Abdul Razak, Ampang
8) Gita Bayu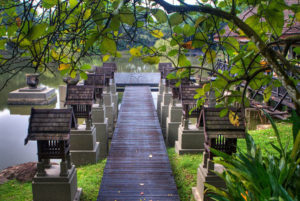 Gita Bayu
This garden venue with a lake and lush green trees spans 10 acres. Let Gita Bayu's natural beauty take centre stage and you won't have to worry too much about decorations. The venue is also calm and serene—the perfect spot for a romantic wedding.
Address: 2 Jalan Bayu, Seri Kembangan, Selangor
9) Metal Bees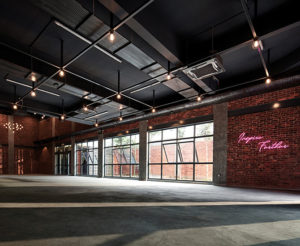 Photo by Metal Bees
The popular venue consists of three different spaces—Raw Studio, Brick Studio, and Metal Studio. The former can accomodate up to 500 whereas the other two has a maximum capacity of 400. For weddings, Brick Studio and Metal Studio would be the more suitable options.
Address: 6, Jalan PJU 3/45, Sunway Damansara Technology Park, Petaling Jaya (Brick Studio)
Website | Facebook | Instagram
There you go—now that your wedding venue is sorted, you can continue planning for the best day of your life.
For the perfect wedding song, click here. More wedding-related content here.