The uniqueness of Malaysia lie primarily in the amalgation of different cultures. With the presence of a jubilant amount of traditions, Malaysians get to enjoy a copious amount of holidays. Everyone craves for a holiday every now and then, no? You know you do. Well, then it's great news for us all as a long weekend is about to make a comeback (well, you might have to take a day off or two). Some have already made plans in advance—especially to faraway destinations—and some have yet to decide what to do. If you're the latter and thinking of just staying in to relax, why not take things up a notch with these staycation-perfect hotels in and around Kuala Lumpur? No airport hassles (or applying for leave) necessary.
*Update (8 June 2020)*
Now that we're in Recovery Movement Control Order and domestic travelling is encouraged, Malaysians can go on road trips in the country. While some of these places might not be open for guests yet, you can take this roundup as inspiration for your next road trip.
1. Le Méridien Kuala Lumpur, KL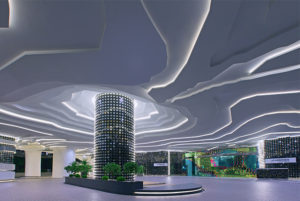 Le Méridien Kuala Lumpur remains a classic favourite especially if you're looking for some much-needed downtime in KL. We recently checked in to experience the newly-designed staycation package, which comes with thoughtful rewards including possible room upgrades, daily breakfasts for two, late check out up to 4pm and 2,000 bonus points with every stay. Here are some of the highlights we recommend from our experience:
1. Enjoy a sweet treat from Art Cacao—Along with other dainty local snacks, Le Méridien's signature eclairs were a lovely welcome treat in the room (our favourite was the classic chocolate), but if you want something more, stop by Art Cacao for a cuppa and pick from a larger array of sweets for afternoon tea.
2. A lazy afternoon by the pool—Surrounded by lush trees and flowering shrubs for a truly urban resort feel, it's the perfect spot to unwind with a good book or take a dip to cool down. If you're feeling peckish, enjoy a 50 percent discount off food and non-alcoholic beverages at Pool Bar and [email protected] to tide you over until dinner.
3. Dinner at Favola—One of the better Italian restaurants in the city, Chef Domenico Piras dishes out some of the most flavourful Sardinian-inspired cuisine with the freshest and thoughtfully sourced ingredients. We recommend the fresh pastas and delicious risottos (al dente, of course!).
Le Méridien Kuala Lumpur Rewards Staycation Package is valid until 31 December 2019.
For more information, click here.
READ MORE: Did you know that Le Méridien KL has one of the most beautiful wedding venues?
2. AVANI Sepang Gold Coast Resort, Selangor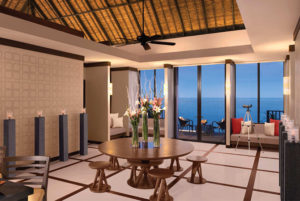 With spectacular sea villas overlooking calm waters, and a full range of amenities—which includes a spa, infinity pool, and free WiFi throughout the resort—AVANI Sepang Gold Coast Resort will make you feel as if you've been transported to a faraway dimension. You don't even have to possess an Infinity Stone! Less than an hour's drive from the city centre, you'll still be in the vicinity of the metropolis while enjoying the grandeur of serenity. There are six dining options on site to satisfy your hunger (Perahu and Sepoi-Sepoi are highly recommended). From Perahu's alang-alang thatched roofing and mouth-watering Western dishes to Sepoi-Sepoi's local fare in a cabana-style cafe, you'll truly be living staycation goals. You don't have to leave the resort at all! If you're looking for activities to do, however, why not find your zen in a yoga class or go on a mangrove river cruise? With so many options to choose from, both indoors and outdoors, you will find yourself soaking in ethereal bliss at AVANI Sepang Gold Coast Resort.
For more information, click here.
READ MORE: If relaxing is your thing, check out these spa resorts in Malaysia and beyond
3. The Haven Resort Hotel, Ipoh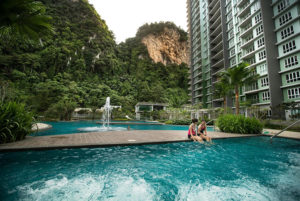 If being away from the capital fits your idea of a staycation, The Haven Resort Hotel is the right spot. Located in Ipoh (not too far from KL!) and set on the edge of a forest, a staycation here will be nature-filled and better yet, suitable for every generation when it comes to recreation. Rejuvenate at The Haven Spa for the best relaxation experience (don't miss out on the Deep Sea Mud Wrap and Healing Massage, where the finest natural products and essential oils are at your disposal). Post-spa hunger can be satisfied at the two on-site restaurants, Cuisines and The Premiere. You will be able to indulge in local and international fare with the elements of Ipoh as the focus. It's peaceful and secluded so a few days here alone is enough to help you feel like new again.
Fun fact: The resort is built on a prehistoric site dating over 280 million years. One of a kind indeed!
For more information, click here.
READ MORE: Looking for a romantic getaway in the country? Check out this list
4. Liu Men Hotel, Melaka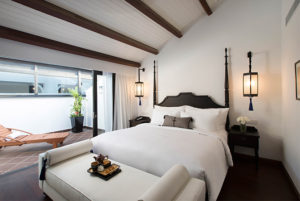 If you're interested in experiencing a different kind of staycation, Liu Men Hotel has all the powers to do just that. Step onto the compound of the hotel and you'll be transported to a past zeitgeist (some say those were better times). The mainframe of the hotel is formed with six shophouses that have been given a new life. Expect 1930s colonial art deco influences that are embraced throughout the interior of Liu Men. The characteristics of the Chinese Peranakan culture can easily be found in the designs of the entity. While you would want to visit the sights in Melaka, Liu Men is great too for pure relaxation. It doesn't only have great food at Courtyard and Vintry, but the ambiance, as well as, comfort it offers are top-notch. Also, there are nine different types of rooms to choose from such as Lekir, Hang Tuah, Cheng Ho Suite and Parameswara Suite. Bonus points if you know the significance of these names.
For more information, click here.
READ MORE: How much do you know about the Peranakan cuisine?
5. The Crockfords Hotel, Genting Highlands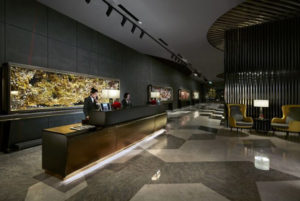 For decades, Malaysians flock to Genting Highlands for short trips. Aside from the chilly weather, the entertainment centre has an abundance of activities for visitors to do. Did you know that Malaysia has an entry in 2019 Forbes Travel Guide Star Ratings? The Crockfords Hotel is the only hotel in the country to possess such an honour and is one of only 210 hotels in the entire world to be  bestowed with Forbes Travel Guide's most prestigious ranking. Epitome of luxury? No doubt. For this coming long weekend(s), opt for a change and an unparelled experiece. Choose from a wide array of rooms and go to town with the latest one-touch technology. With a single push of a button, adjust the room temperature, close the blinds, and control the lighting. You know that's going to be fun, fun, fun. Feel like leaving the room for a walk? You will be met with plenty of options with every direction you turn. Some say it's coincidence, but you know it's a win!
Fun fact: The luxurious Greek Calacatta marble restroom fixtures were made exclusively for The Crockfords Hotel.
For more information, visit here.
READ MORE: Check out Buro Malaysia's Editor-in-Chief's recent review of The Crockfords here
The time has come for you to formulate a plan around some of these ideas. Take this opportunity over the coming long weekends to treat yourself to some of the best staycation options in and around Kuala Lumpur. Be sure to make the most of the holidays and let down all barriers. Shantay, you stay.
| | |
| --- | --- |
| SHARE THE STORY | |
| Explore More | |