1. Be one of the first to catch the premiere of Roald Dahl's The Witches
Adapted from the 1983 children's fantasy novel written by Roald Dahl, The Witches is a must-watch for both children and adults. It tells the darkly humorous yet heart-warming tale of a young boy living with his grandmother after his parents died in a car accident. They begin to encounter deceptively glamorous and diabolical witches who are planning to carry out their evil plans i.e. turning every child they see into mice.
Starring
Anne Hathaway, Octavia Spencer, Stanley Tucci, Chris Rock, Kristin Chenoweth
Airing
Friday, 29 January 2021
Where
HBO GO and Astro On Demand
2. Master the perfect K-pop make-up look with Haemin of ALUU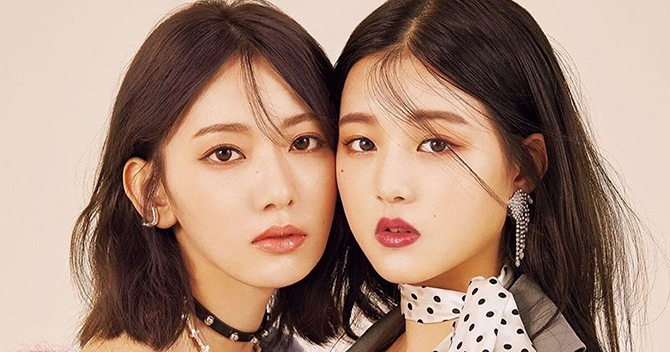 Image: Koreaboo
If you've always wondered what it takes to recreate your favourite K-pop girl group's aesthetic, now you can master it with the help of a legit makeup artist. Stand a chance to meet Haemin—the make-up artist of South Korea's top girl group, IZONE. With her help, you can master the flawless Korean look, thanks to pro tips and tricks.
When
28 January 2021, 6pm to 7pm (MYT)
T&C
Bookings will officially open on 21 January, 8am (KST). Any bookings made before then are not valid and will be cancelled.
To sign up and book on Airbnb, you need to be at least 18
This is a non-transferable reservation.
Please note that this experience is hosted in Korean and English (The host will speak in Korean with Korean-to-English consecutive interpretation)
For more information, visit this website
3. Do a good deed by joining Agrain x Four Points's initiative
View this post on Instagram
Four Points by Sheraton Kuala Lumpur has teamed up with Agrain this MCO 2.0, with the sole purpose of giving back to all our everyday essential frontliners, such as delivery riders, restaurant staff, security guards, storekeepers and many more. With your help, every essential worker will receive a free meal. All you have to do is post a picture on Instagram and redeem the promo codes given by both Agrain and Four Points.
Instructions
Step one
Take a thumbs up pic of an essential worker and share it on your social media #ThumbsUpMovement #DriveThruWithLove @agrainmy @fourpointskualalumpurchinatown and follow both accounts
Step two
You will receive promo codes for two RM10 off Agrain in-house delivery and one discounted night stay at Four Points by Sheraton Kuala Lumpur, Chinatown inclusive of breakfast for two and room upgrade for RM179/ night (worth RM270)
Step three
Purchase a meal from Agrain or a night stay at Four Points by Sheraton Kuala Lumpur, Chinatown using the promo code given. Every promo code redemption will entitle an essential worker to a free meal sponsored by both parties.
T&C
These free meals will be distributed to essential workers via a curbside pickup every Sunday from 12pm to 2pm throughout MCO 2.0 starting on January 24.
For more information, visit this website
4. Stay home and binge on our picks from January's film guide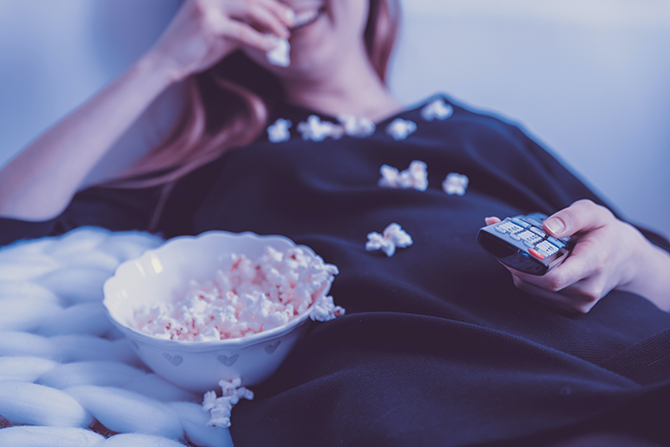 Keep yourself entertained while staying safe indoors with these intriguing films and TV shows we have in line for the month of January. From some of the most thrilling movies to a five-episode documentary showcasing our Earth's greatest diversity of life (voiced by Sir David Attenborough, who is widely considered as a national treasure in the UK), our picks will certainly guarantee you a good time.
READ: BURO TV Guide January 2021: 'Euphoria: F*ck Anyone Who's Not A Sea Blob', 'Palmer', 'Pieces of a Woman', and more
5. Start investing in a health insurance plan to keep yourself covered during this pandemic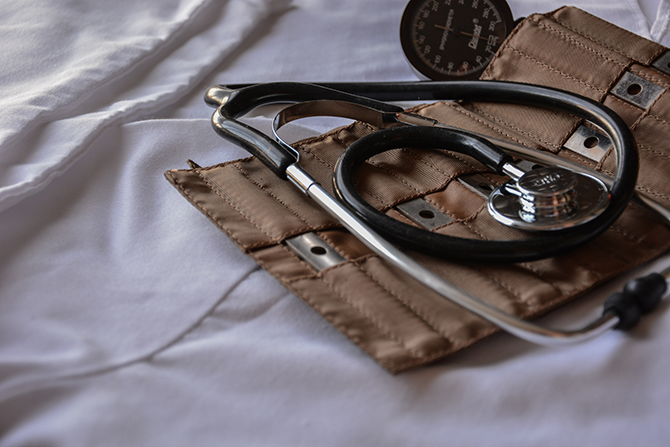 It's almost a month since many of us have last been to the office, gym or even a restaurant. We're constantly sitting down with eyes glued to our screens, hands dry from using too much hand sanitiser, and brains foggy from reading too much about the coronavirus. It's time to take a step back and start paying attention to both our mental and physical needs during such a time. Start looking into insurance plans that will serve as a safety net, just like the saying—better safe than sorry!
READ: Health is wealth: 4 Insurance plans to keep you covered in this pandemic
6. Channel your inner fangirl during Blackpink's virtual concert
Blackpink is finally in our area! The group quickly rose to stardom not just in their home country but globally. With a booming success that seems like it's not slowing down any time soon, the K-pop quartet has announced that they'll be teaming up with YouTube Music to release their first-ever livestream concert on the site. Titled 'The Show', it is said that group member Rosé will perform her highly-awaited solo debut track for the first time during the virtual gig.
Where
YouTube
Airing
31 January 2021, 1pm (MYT)
For more information, visit this website
7. Challenge yourself and jump on these TikTok trends
If you've already gone through all the films and TV shows that's available on Netflix, then you should give TikTok a try. There's no denying that it's one of the hottest apps in the world right now and with trends popping up left and right, it's hard for us to keep track of what's up to date. Don't worry, we've got you covered. We've compiled a list of what's hot on the social media platform now, all you have to do is muster up the courage to try it out—and what better time to start than now, when we're all stuck at home.
READ: 5 Biggest TikTok trends that you'll see everywhere (not just on TikTok) this 2021
For last week's things to do at home during MCO, click here.
| | |
| --- | --- |
| SHARE THE STORY | |
| Explore More | |