Film, TV + Theatre
BURO TV Guide January 2021: 'Euphoria: F*ck Anyone Who's Not A Sea Blob', 'Palmer', 'Pieces of a Woman', and more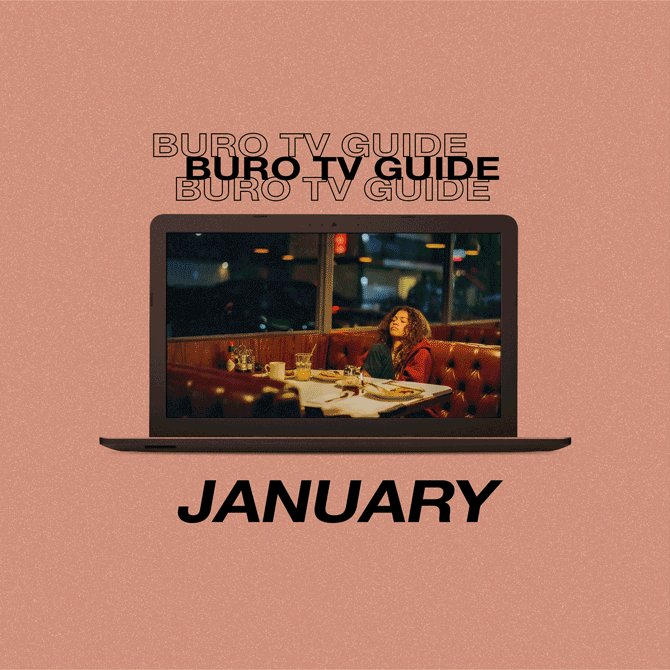 Not sure what to binge-watch next? These are some of the most thrilling films and TV shows that you can start tuning to this month:
A Perfect Planet
When:
BBC Player — 4 January to 1 February
BBC Earth — 11 January to 1 February
Where:
BBC Earth — unifi TV Ch 501 (HD)
Narrator: Sir David Attenborough
One of the most recognisable voices in TV is making a return. Expect Sir David Attenborough's ASMR voice once more with his narration for BBC Earth's A Perfect Planet. This five-episode series showcases how the forces of nature drive, shape and support Earth's greatest diversity of life, while revealing how animals adapt seamlessly to whatever the environment throws at them.
Pieces of a Woman
When: 7 January
Where: Netflix
Starring: Vanessa Kirby, Shia LaBeouf, Ellen Burstyn, Molly Parker, Sarah Snook, Iliza Shlesinger, Benny Safdie, Jimmie Fails
Follow a young Boston couple's (played by Vanessa Kirby and Shia LaBeouf) journey in taking their midwife to court after a disastrous home birth experience. Shattered by the harrowing incident, Martha's relationship with Sean starts to get rocky as she struggles to navigate her grief. Will the couple survive this storm?
Outside the Wire
When: 15 January
Where: Netflix
Starring: Anthony Mackie, Damson Idris, Emily Beecham, Michael Kelly, Pilou Asbæk
Outside the Wire is a futuristic, action-packed film that follows Leo, a drone pilot played by Anthony Mackie, as he is sent into a war zone to win the battle against insurgents to locate a doomsday device. Join the cyborg super-soldier on his mission to stop a nuclear attack with impressive battle scenes and eye-catching computer graphics.
Nancy Drew Season 2
When: 21 January and every Thursday, 10pm
Where: FOX Life — Astro CH 723 (SD) / 703 (HD), Unifi TV CH 455 (HD)
Starring: Kennedy McMann, Leah Lewis, Maddison Jaizani, Tunji Kasim, Alex Saxon, Riley Smith, Scott Wolf
Back again after witnessing visions of their deaths, Nancy and her team are racking their brains for ideas to stop Aglaeca, the aquatic spirit responsible for their illusions. However, things start to get messy when Detective Tamura claims that she has something to do with a rather mysterious case regarding a comatose girl.
Euphoria: F*ck Anyone Who's Not A Sea Blob
When: 25 January
Where: HBO GO — Astro Ch 411 (HD)
Starring: Zendaya, Hunter Schafer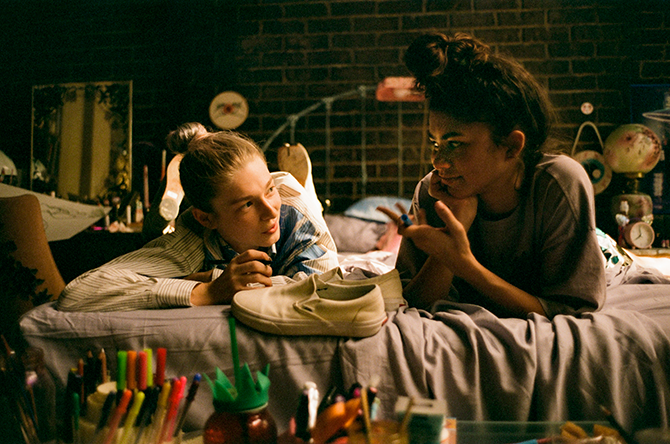 Just like how the first month of the year is the perfect time to reflect on the events of the prior year, the upcoming episode of Euphoria follows Jules, a young transgender's story over the Christmas holiday as she reflects on the year. We're hoping this release will be the key to all our unanswered questions following the last episode of Euphoria—Trouble Don't Last Always.
Resident Alien
When: 28 January and every Thursday, 10:40pm
Where: FOX — Astro 704 (HD), Unifi TV CH 453 (HD)
Starring: Alan Tudyk, Sara Tomko, Corey Reynolds, Alice Wetterlund, Levi Fiehler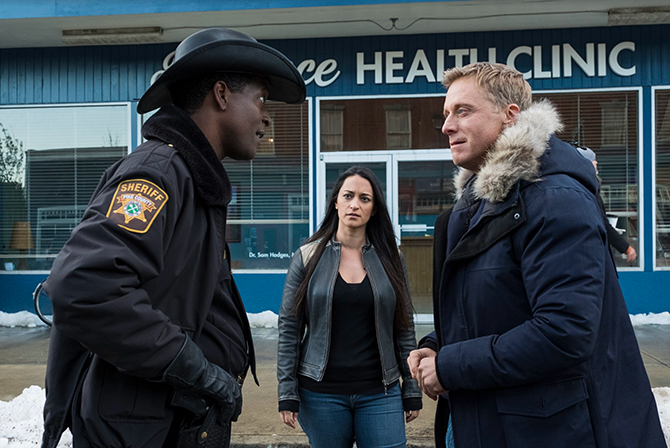 From Firefly to Rogue One: A Star Wars Story, it seems like Alan Tudyk is fated to act in all films and TV shows related to space. With a new series to add to the list, the actor plays the role of an uncanny extraterrestrial stranded on Earth. After taking on the identity of a doctor in Colorado, he begins to wrestle with the moral dilemma of his secret mission on the planet.
Palmer
When: 29 January
Where: Apple TV+
Starring: Justin Timberlake, Ryder Allen, Alisha Wainwright, June Squibb, Juno Temple, Jesse C. Boyd, J.D. Evermore, Lance E. Nichols
Palmer tells the story of a former high-school football athlete (played by Justin Timberlake) who returns to his hometown in Louisiana after becoming addicted to painkillers and robbing a home—which resulted in him spending some time behind bars. During his stay, his life starts to take an unexpected turn when he is tasked with taking care of a precocious child who has been abandoned by his mother.
For December's movie and TV recommendations, click here
| | |
| --- | --- |
| SHARE THE STORY | |
| Explore More | |