Put your hands up if you told yourself that things will be different this year, that 2020 is all about a whole new way of living. We all make plans and resolutions to change our routines. Some resolutions last a month, a week, or even a day. Changing your lifestyle habits doesn't have to be dull! All you need to do is inject pure fun into what you want to do. Here are four lifestyle habits that all Malaysians should strive to stick to this year. For your own good, people!
1. Do more staycations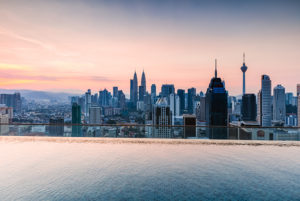 KL city skyline
It is always good to take breaks be it weekly, monthly, quarterly—or even for an hour or two everyday. If time is an issue, there are plenty of hotels in KL for you choose from: from boutique hotels such as The Chow Kit and The KL Journal to luxe choices like The RuMa Hotel and The Majestic Hotel. They all have a myriad of things you can do and places to explore.
Eat out or order room service—regardless, you won't have to dread doing the washing. Relax at the pool, order a cocktail and sit down to a good book. You could even go bar hopping within the vicinity. Our recommendation: Start off with the new Heineken 0.0 and enjoy the great taste of Heineken all day without the effects of alcohol, so that you can go on and do all those activities that you plan to do.
Staycations and getaways are pure fun. They help to keep stress at bay as well as refresh and rejuvenate, so why not make that a habit this 2020?
2. Get moving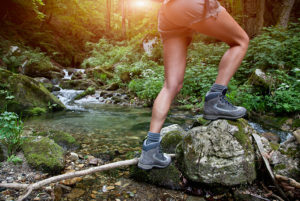 Forest hike
Did you know that working out boosts self-esteem, energy, sleep quality, and overall mood? And of course, it helps burns calories. Don't worry. If running or HIIT isn't your thing, there is still a plethora of fun activities you can do. Hike up Broga Hill; dance to your favourite Blackpink and BTS songs (or whatever your jam is); or find games that require a lot of physical movement such as Tennis on Wii or Just Dance on the Nintendo Switch. Alternatively, why not try laser tag or escape room? Hauntu at The Linc KL is an excellent option. If anything, that would at least have you breaking in cold sweat.
3. Watch what you eat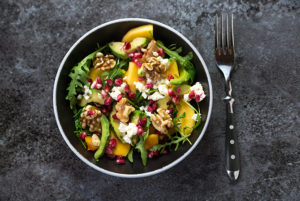 Avocado Salad
Malaysians love food! Don't look away. You definitely do. Our genuine passion for all things delicious is both a blessing and a curse. We rather choose the former if we had a choice, of course. What we eat affects how we feel. After all, a healthy lifestyle requires good nutrition. Some ways to switch it up include halving your plate with fruits and vegetables so you get enough vitamins, minerals, and fibre while cutting back on solid fats (cakes, cookies, pizza, and processed and fatty meats, etc.). Also, as delicious as bubble tea can be, the sugar content is generally rather high. Fun fact: Bubble tea, on average, contains the same amount of calories as two pieces of fried chicken.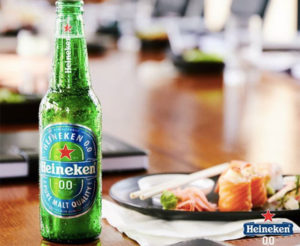 Heineken 0.0 bottl
The other solution? Explore new food and beverage options to find a healthier preference. For example, replace white bread with wholewheat bread or explore the world of kombucha. Want something for a fun day/night out? Try the Heineken 0.0 beer. It has a low sugar content—1.3 grammes per 100 millilitres, to be specific. At 0.4 grammes of protein per 100 millilitres, the dealcoholised version is also higher in protein count compared to the original Heineken beer. Good vibes begin with a balanced diet.
4. Try something new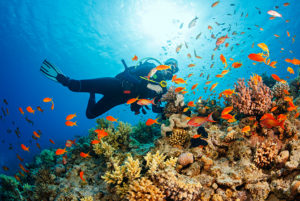 Diving
It could be something you have always wanted to approach but haven't had the time or perhaps a new activity you just saw on Netflix the other day. Keep things fresh and gain a new skill or two. Some of the benefits of lifelong learning include boosting your profile, changing your perspective, sparking new ideas, and potentially preparing for the unexpected (your secret hobby of learning K-pop dance routines could aid you in winning your company's talent show—who knows?). Whether it's learning pottery, joining a paintball team or earning a diving certificate, there are so many ways to instil fun in 2020.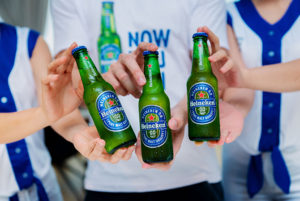 Heineken 0.0 Bottles
While you're at it, Heineken 0.0 is the perfect companion as you start your fresh, new lifestyle. Brewed with 100 percent natural ingredients and Heineken's signature A-yeast, Heineken 0.0 then goes through a sophisticated dealcoholisation process to remove the alcohol whilst maintaining the great taste of Heineken. What's even better is that it has only 53 calories per 250 millilitres bottle serving. So rest assured, no new year resolutions will be harmed with Heineken 0.0.
The new decade is all about letting loose, immersing yourself with new experiences and having fun! We'll drink to that.
For more information about Heineken 0.0, visit this website.
| | |
| --- | --- |
| SHARE THE STORY | |
| Explore More | |