The RuMa Hotel and Residences, Kuala Lumpur charmed us from the minute we first stepped foot onto the property—all that effort down to the minuscule detail in building a hotel that pays exceedingly fair homage to the Malaysian culture and history. We checked in, reviewed the hotel and was proud to say it passed with flying colours. The same can be said about its one-and-only signature restaurant, Atas Modern Malaysian Eatery.
There are a fair few restaurants that describes their menus as authentic, modern and Malaysian—and in some ways, some of them do achieve it. Atas Modern Malaysian Eatery, on the other hand, does it ever so subtly, without being too "in your face". There's no fancy nasi lemak or an experimental laksa. The menu is original, the presentation is modern, but the flavours are what make the dishes Malaysian. It's in the ingredients, spices and herbs—they're the elements that invokes a sense of familiarity. Or rather, the right combinations. The culinary alchemist responsible for this is Executive Chef Tyson Gee, born Canadian, of half Chinese and half German descent.
"My goal isn't to deconstruct classical or traditional Malaysian dishes but to reinterpret local ingredients and flavour profiles into something uniquely Malaysian," said Gee, who, prior to the Atas gig, had never been to Malaysia before. His previous stint was being Chef de Cuisine at Park Hyatt Melbourne and for Atas, he had only two weeks to come up with a menu to impress the bosses. Suffice to say, his creations won them over, as they did to us during our review. We tried quite a number of items from the menu but these were our ultimate favourites (it was hard to pick them too!), if you're looking for recommendations on what to order when you visit the restaurant.
SNACKS
1. Blue tiger prawn, betel leaf, charred coconut, RM45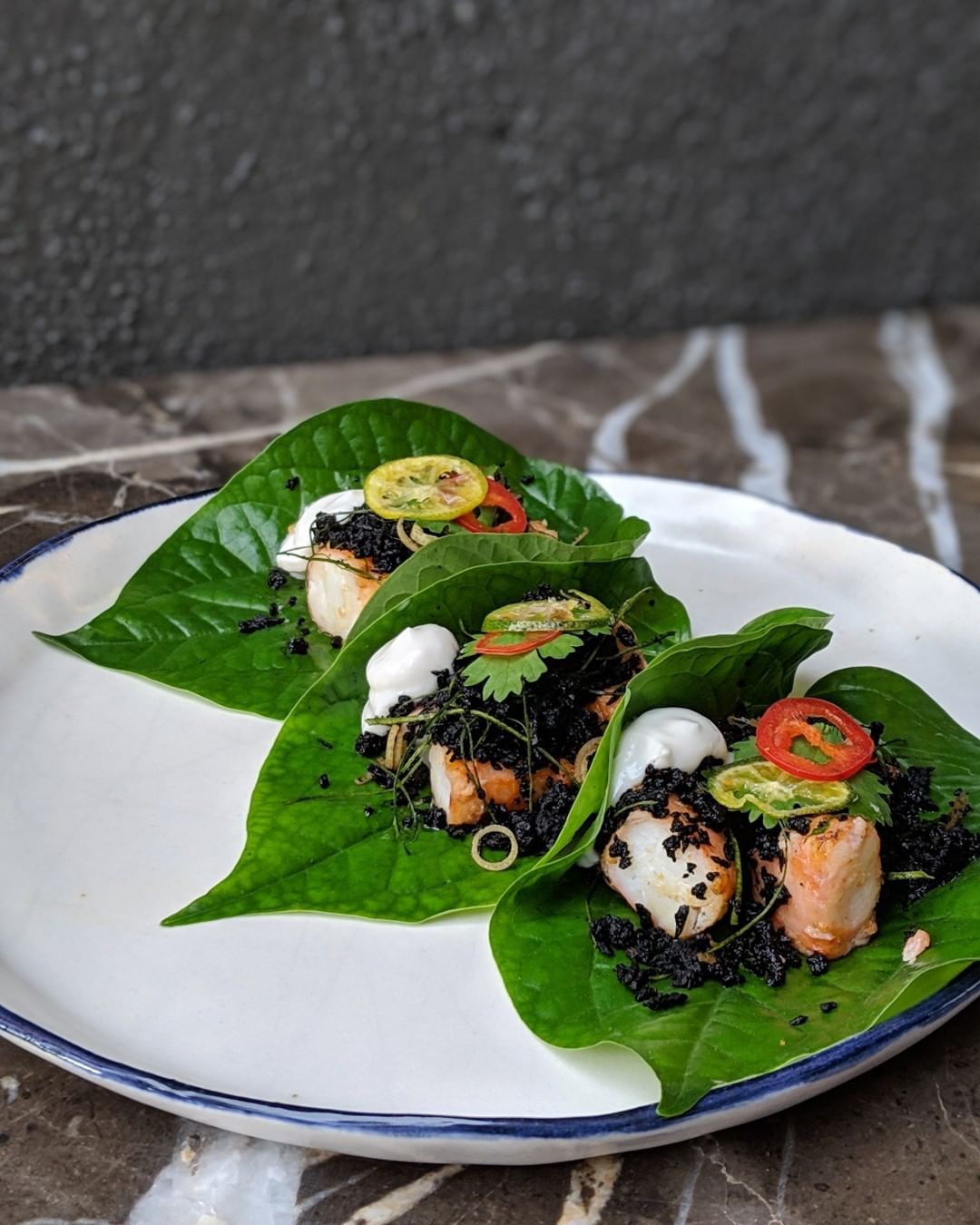 atas modern malaysian eatery review-prawn betel leaf
Think of it like a Malaysian version of Thai's miang kam. We really wanted seconds of this. If there was one word to describe the combination of the betel leaf, a plump fresh prawn and charred coconut bits wrapped together and consumed in one mouthful; it'd be balanced. The slight bitterness from the leaf, the sweetness from the prawn and flavourful charred coconut bits are gelled so well together to create its own flavour profile.
STARTERS
2. Cured ocean trout, puffed tapioca, sambal dressing, RM55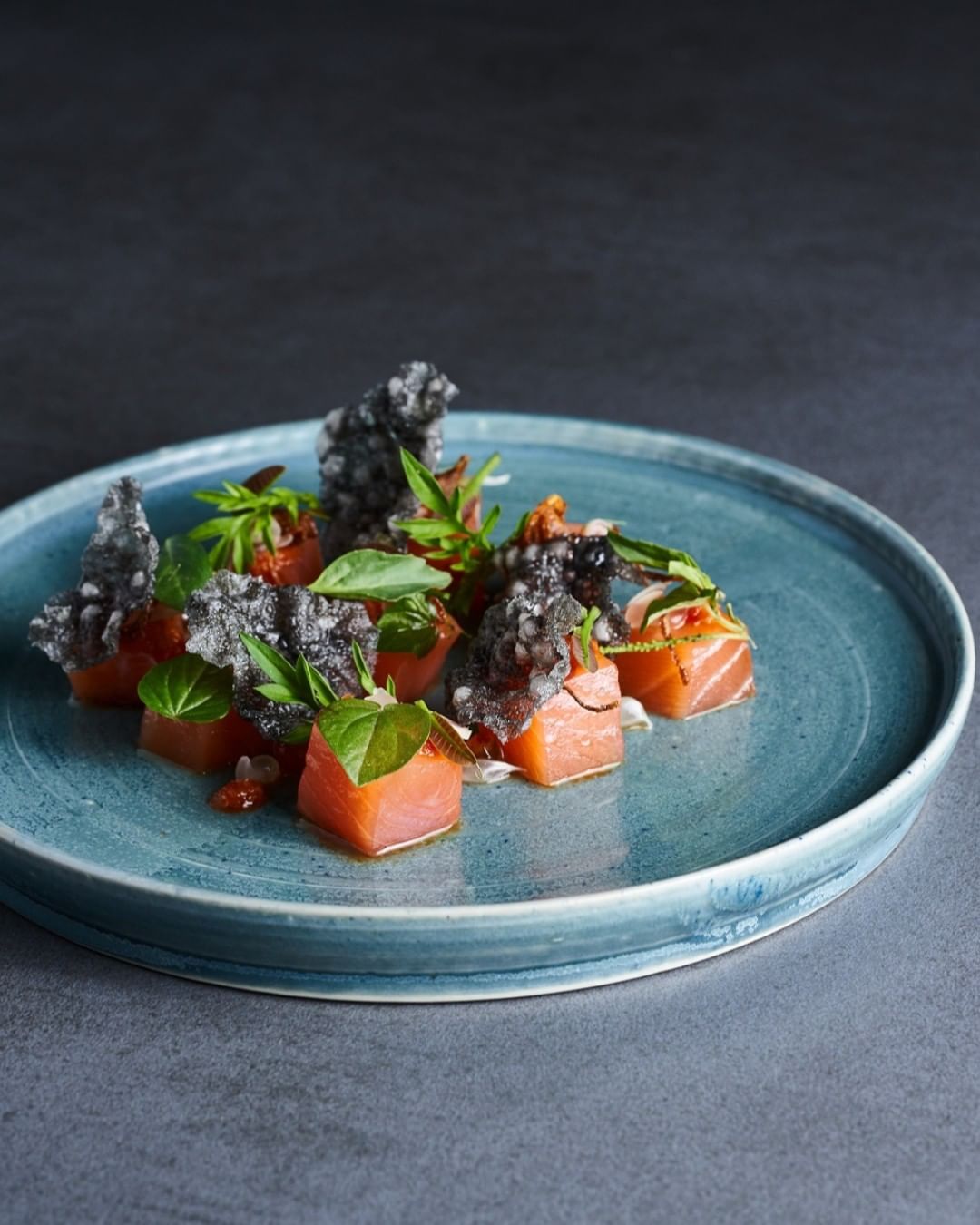 atas modern malaysian eatery review-trout
Cured ocean trout with sambal? That's interesting and together with the puffed tapioca (akin to a keropok), gives the dish a few layers or texture. However, chilli queens might be a tad disappointed with the sambal as it's not very spicy, which, conversely, meant it doesn't overpower the trout.
FROM THE CHARCOAL OVEN
3. 7+ Wagyu Sirloin, sambal assam, kai lan, sour leaves, RM300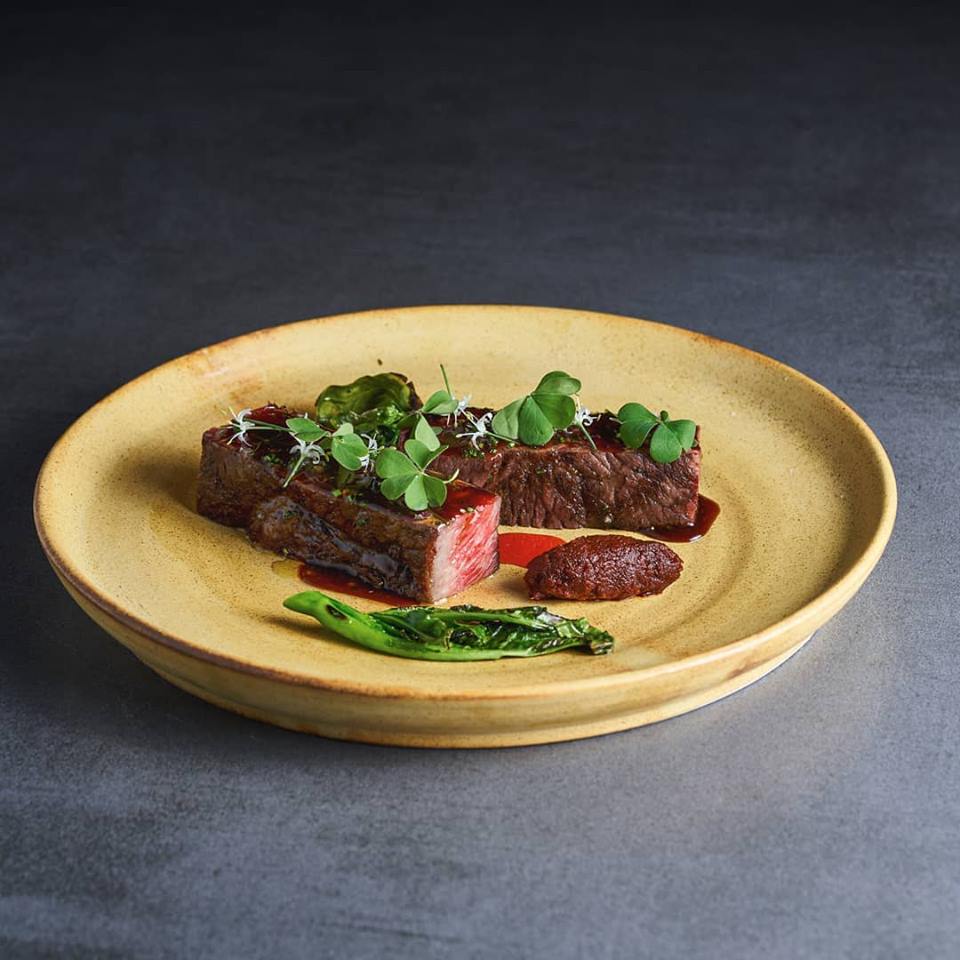 atas modern malaysian eatery review-wagyu
Looks like Chef Tyson has found different ways to sneak in sambal in his dishes because sambal on top of wagyu? Unorthodox but it works, giving the flavourful marinade a slight sweetness and a very small kick. A highly recommended main, this one.
ACCOMPANIMENTS
4. Jasmine rice salad, chicken skin, spring onion, sesame, RM25
So good you can even eat it on its own. Legit. It's almost reminiscent of nasi kerabu but Atas version (pun unintended). With the addition of fried shallots (another seemingly favourite garnish of Chef Tyson's), every spoonful has a nice crisp and flavour to it.
5. Charred baby corn, reduced coconut, pecorino, RM25
Looking at it on the menu, it may seem like an innocent dish—one that's passable in the sea of mouthwatering options offered on the menu. But don't. Don't turn a blind eye on it. Sweet with cheese sauce poured over it and light coconut shavings on top, it's a great accompaniment to whatever else you might be ordering.
SWEET
6. Pandan creme caramel, coconut sorbet, peanut brittle, RM40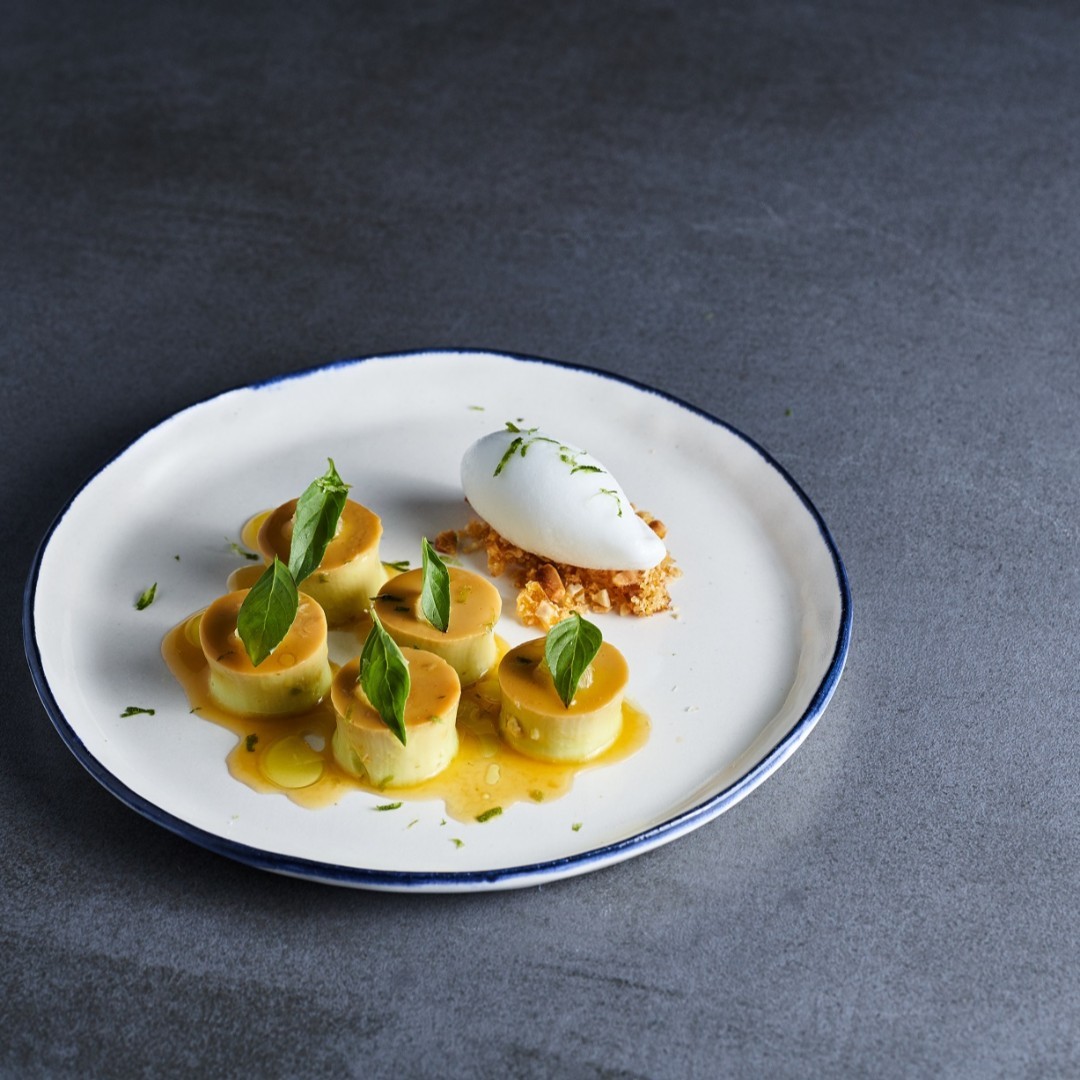 atas modern malaysian eatery review-pandan
The saying that "looks can be deceiving" does not run true with this adorable platter of tiny desserts. If your stuffed stomach is saying no but your heart desires a sweet ending, go with this. The caramel, while strong, isn't too sweet and it finishes off gently with a tinge of pandan. Unfortunately, don't expect the coconut sorbet to be one of the best you've had as the flavour is quite faint but match it up with the peanut brittle for a nice crunch.
7. Durian ice cream sundae, pistachio, gula Melaka, coconut, RM45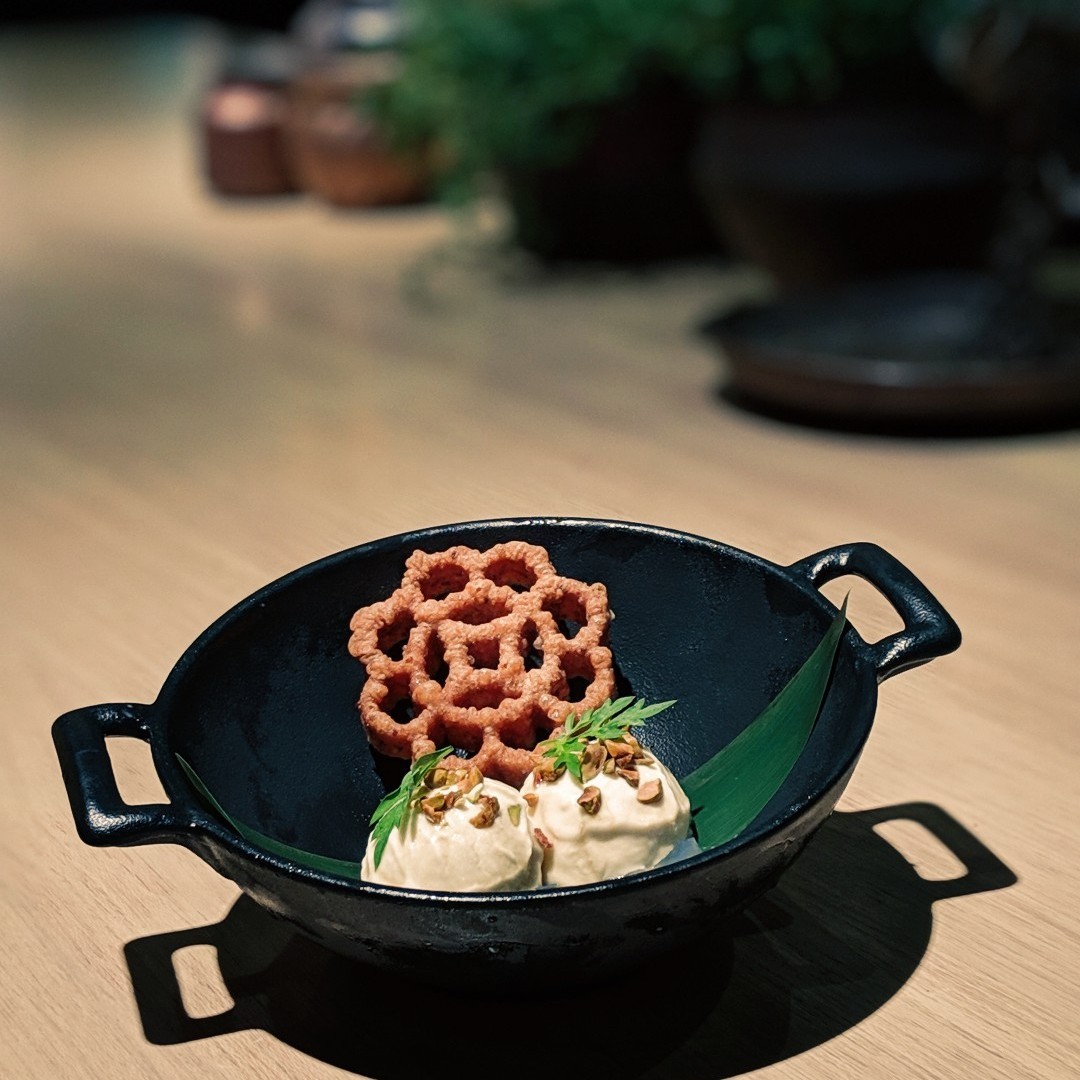 atas modern malaysian eatery review-durian
A MUST-TRY. Yes, the caps lock was necessary. Best durian ice cream in Kuala Lumpur. Its texture is almost like you're eating real durian flesh. Consider the accompaniments of this dessert as the alternative toppings to a sundae. A Malaysian sundae.
ATAS MODERN MALAYSIAN EATERY
Address: The RuMa Hotel and Residences, 7 Jalan Kia Peng 50450 Kuala Lumpur Malaysia
Phone number: +603 2788 0888
| | |
| --- | --- |
| SHARE THE STORY | |
| Explore More | |